Figma
Last modified on Mon 04 Apr 2022
Where to start?
Start by going through Figma's Help Centre - they've created an incredible library of easy to follow tutorials which concisely cover all of Figma's functionalities. For advanced use, check their Best Practices library.
To stay up-to-date, follow them on YouTube for video tutorials and check their What's New for the latest updates.
Versioning
Figma autosaves all your work and creates versions on its own, but it's not so easy to navigate through auto-generated versions. Make sure you save versions on your own after finishing a specific task or a chunk of work. Versioning in Figma is as easy as it gets; just click File → Save to version history and name it in a way that makes sense and it's easy to find.
Ownership
Figma supports permissions at a team, project, and file level, which means we have to make sure all our files exist inside Infinum's workspace, so nothing gets lost in the shuffle.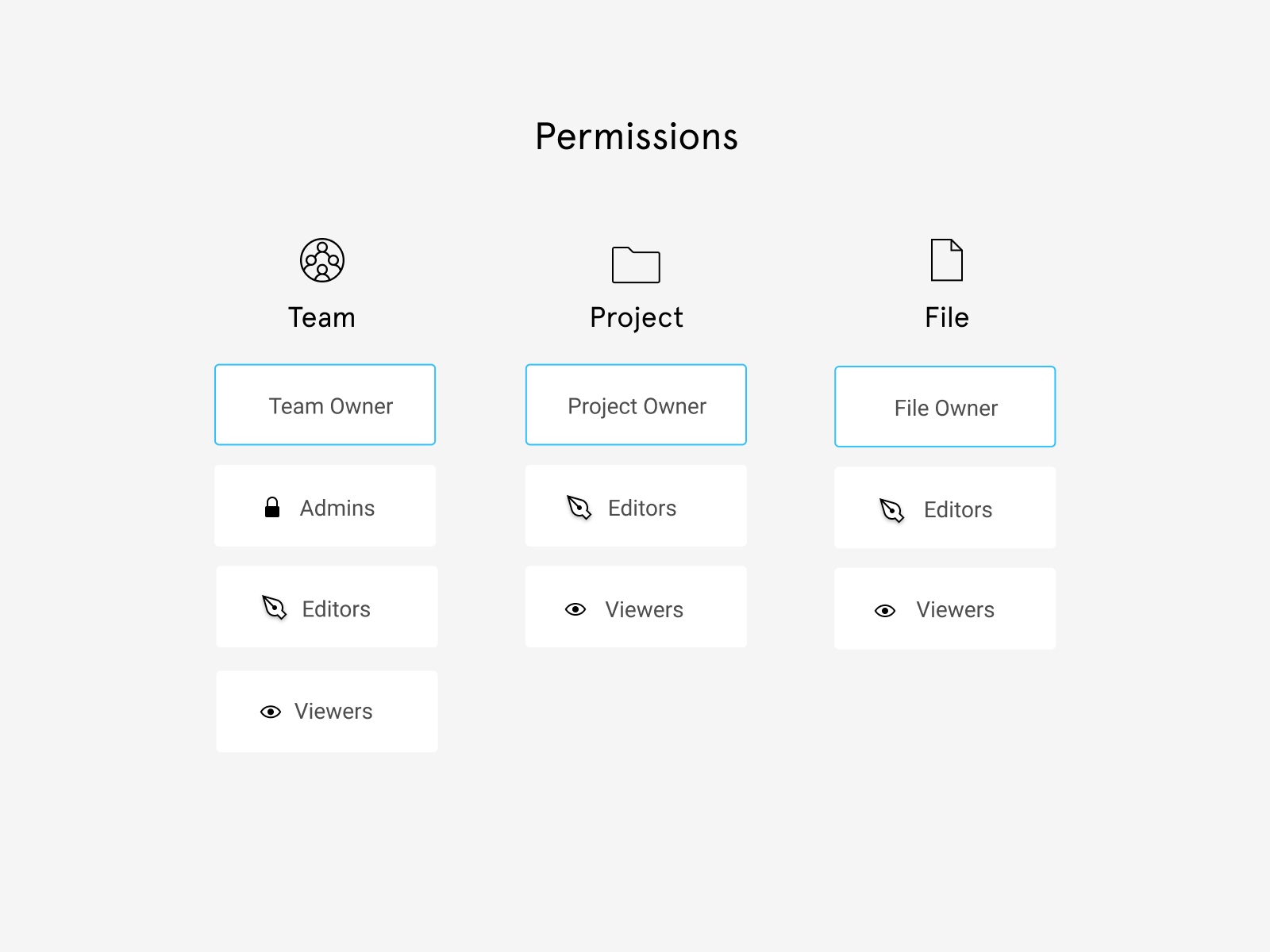 When you create a new project (and file inside the project), the file ownership is automatically assigned to you. You'll need to the following for the project and each individual file:
Click Share
Invite Infinum to the project (or file)
After it appears on the list, click the dropdown next to its name and select Owner
A dialog will pop up, click Transfer ownership
Repeat this for every file you created.
More on permissions can in Figma's documentation.
Privacy
If you're working on a project where the client does not want anyone from outside of the project team to see the files, select the Share option and restrict access to the team members (Remove team access option). It is still important that the project is owned by the Infinum account. If the file is in a project that's shared with everyone on the team, then you cannot restrict access to an individual file in that project. More in Figma's Help Centre.
Recommended plugins
01. Building design from scratch
02. User interface design magic
03. File organisation
📚 Recommended reading