Humans are funny creatures. We like milestones and symbolic meaning. We start diets on Mondays, change jobs in January, and wear red underwear for good luck on New Year's Eve.
We like to close chapters and reflect on the year gone by as we make resolutions for the next one. This New Year's won't just mark the end of the year, though. IT'S THE END OF THE FREAKIN' DECADE. Everybody stay calm.
It's been a fabulous decade indeed. We could tell you story after story about it but neither of us have the attention span for that, so here are the highlights that marked the year 2019 at Infinum, in no particular order of importance.
1. We rocked Employer of the Year awards
Let's get the heaviest stuff off our chest first. Judging by the first place we've scored at the Employer of the Year awards, we know a thing or two about employee satisfaction.
It makes us particulary proud that this recognition comes from within the organization, as it's an employee-voted award.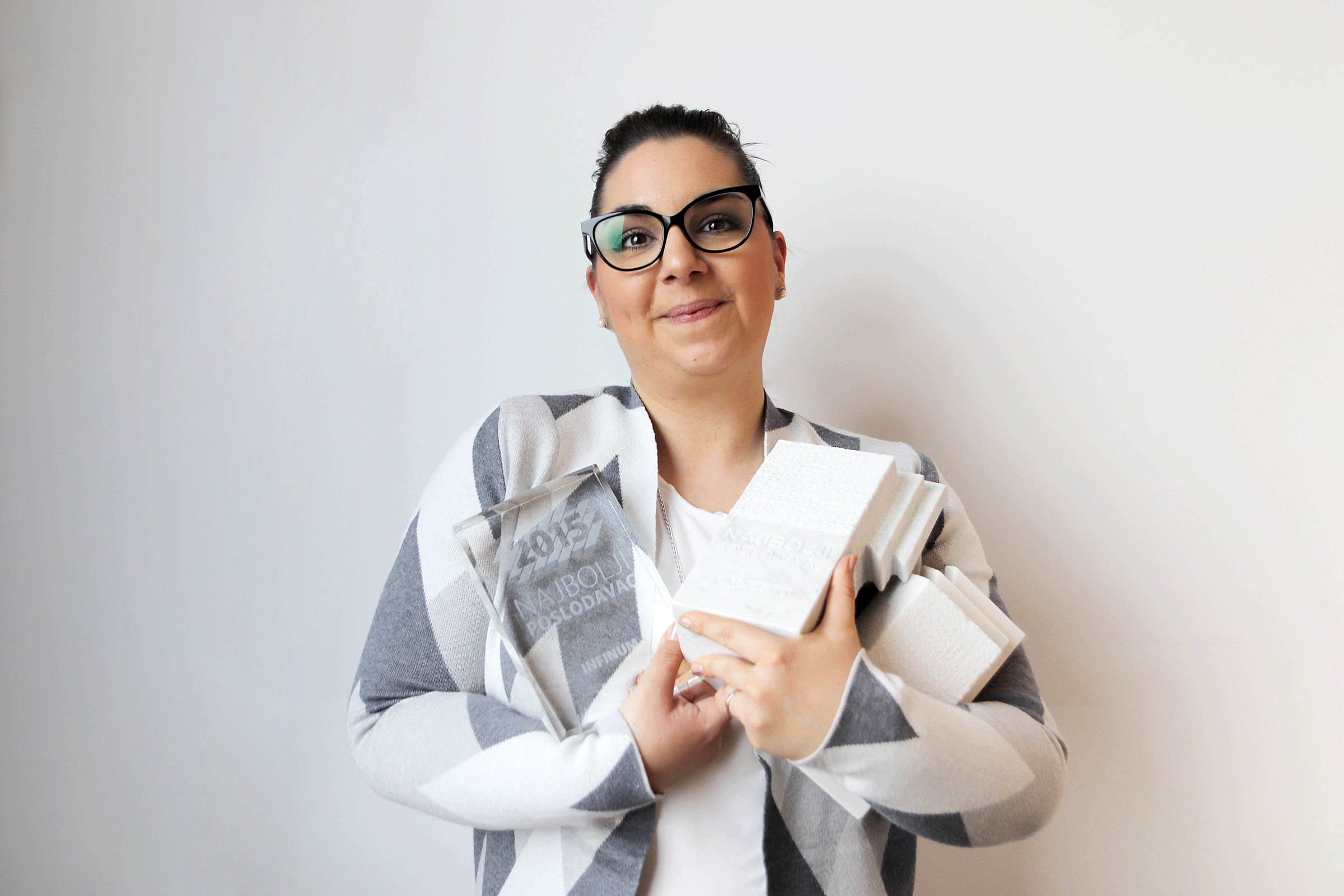 2. Hitting the 200-people mark
It feels like our 200-people-mark party was only yesterday, yet we're entering the new decade with 260+ Infinum folks in total.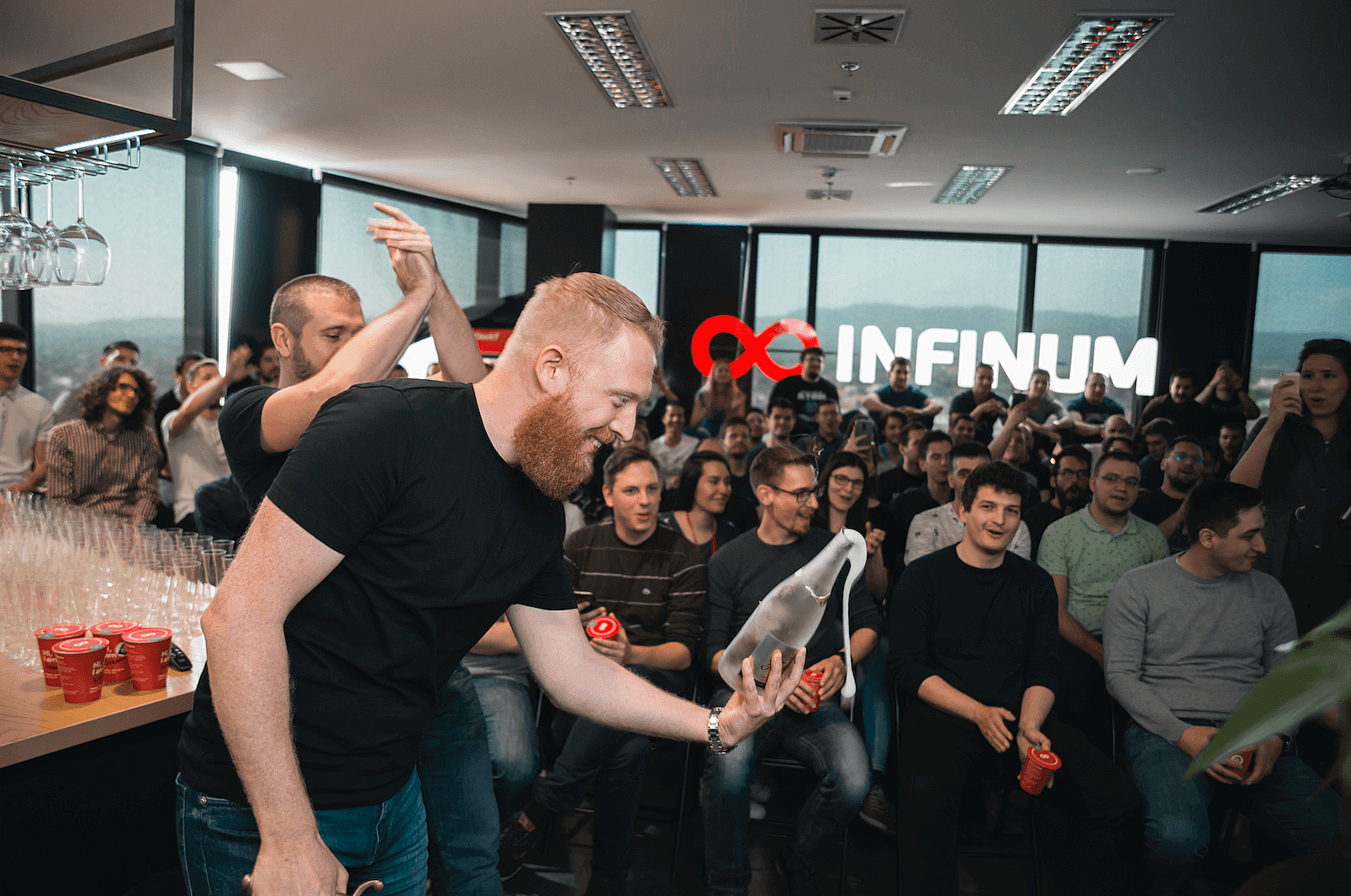 3. We're in 11 countries now
Our colleagues aren't just plentiful, but also strategically dispersed around the globe. In fact, as of this year, we have a couch to surf in 11 countries – from sunny Portugal to chilly Ukraine.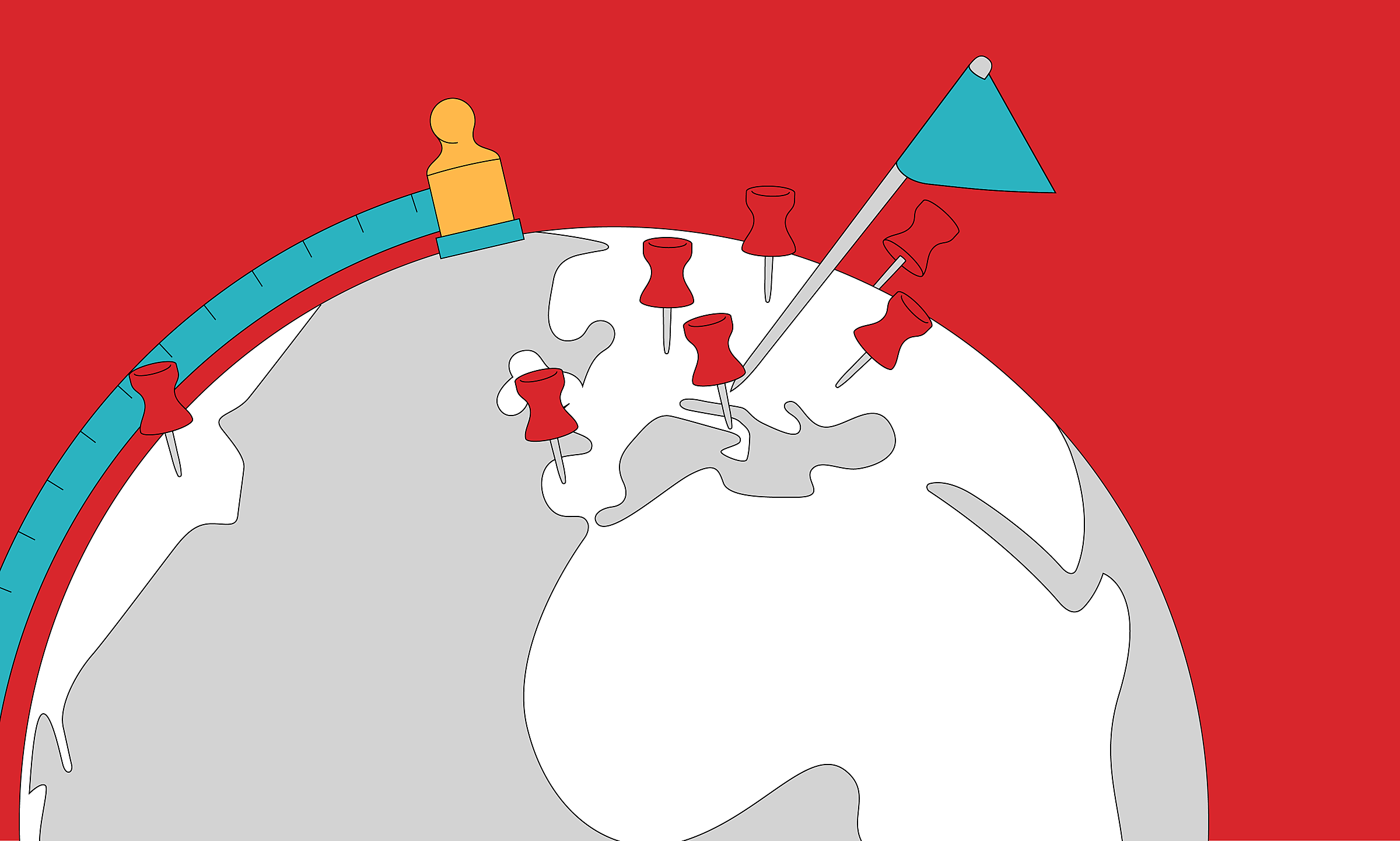 4. The $25k letter in our domain
You're reading this article on infinum.com domain now, but it hasn't always been that way. In fact, it took 7 years of back-and-forth emailing for Tomislav to get his hands on it.
On the other hand, it took about 7 minutes to finish the monstrous cake we celebrated our acquisition of the infinum.com domain with.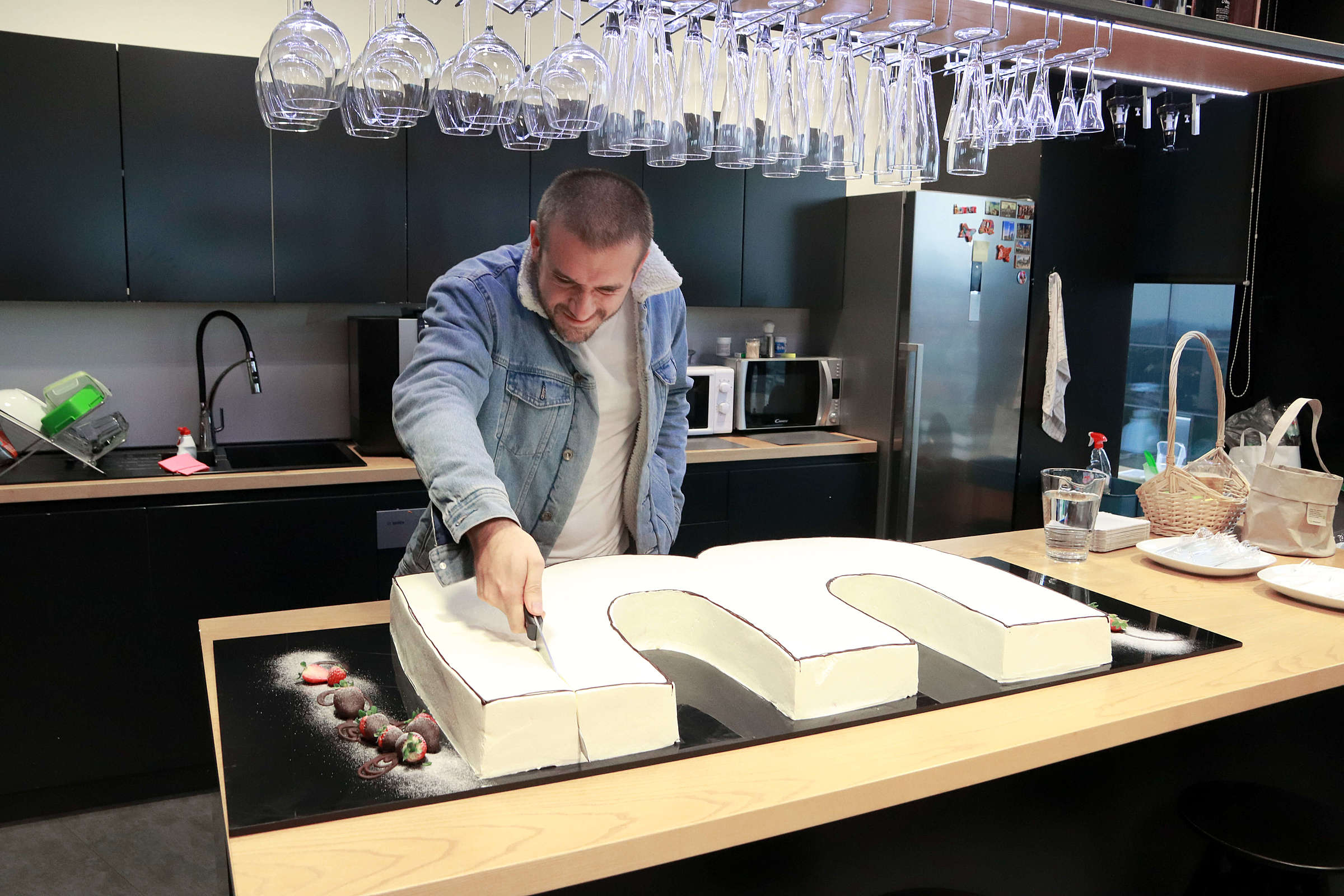 5. Infinum Academy educated 81 graduates and branched out to Ljubljana
Infinum Academy has slowly grown roots in Zagreb, having celebrated its 5th birthday this year. This year, we educated & congratulated 67 Development Course and 14 Design Course graduates.
For the first time since Infinum Academy was founded, we organized a Development Course in Slovenia's capital. A total of 129 applications proved that practical education is in high demand and talented young experts are ready to jump on opportunities and code the day away.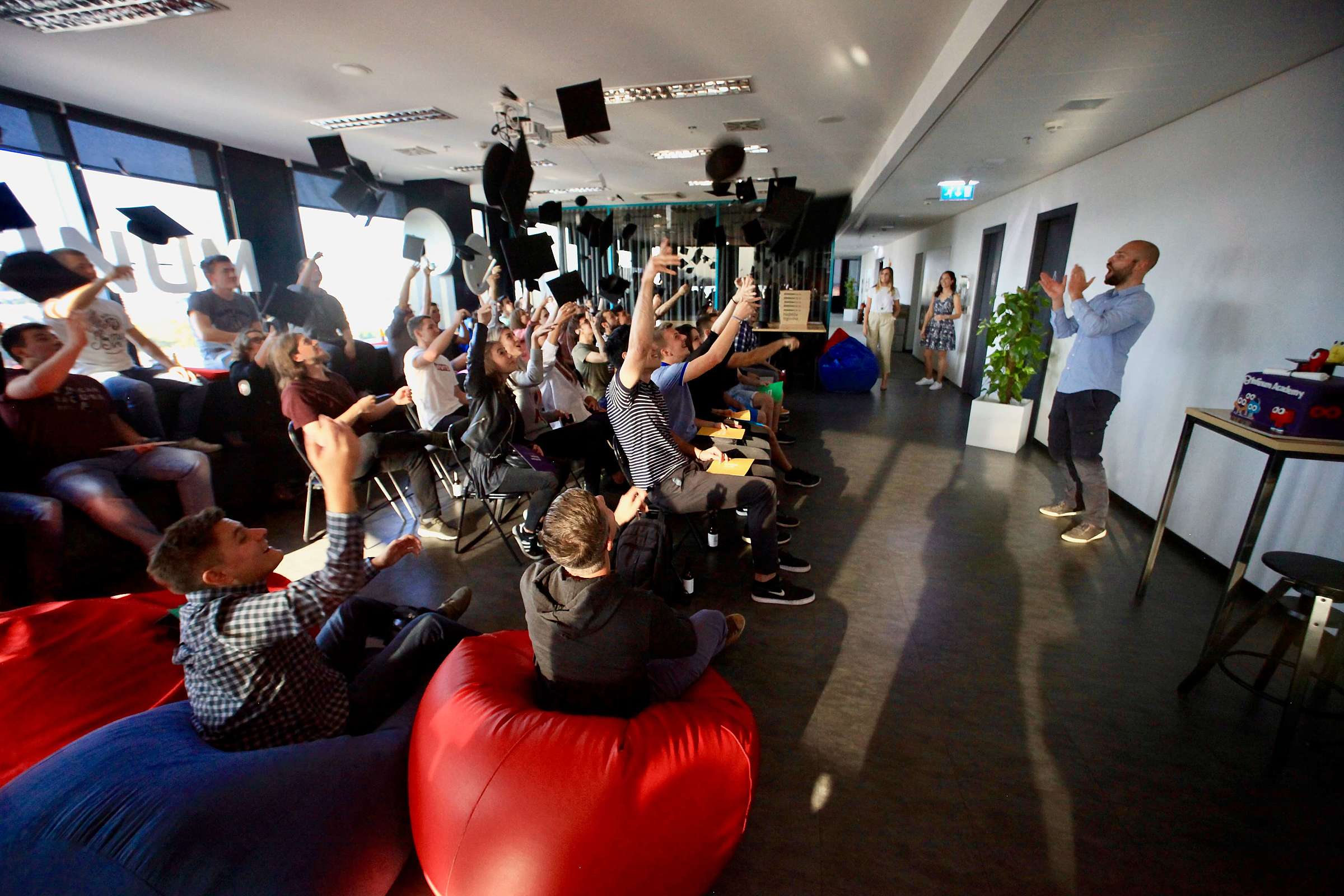 OK, a toga, to be exact. He was invited to say a few wise words and make the commencement speech at the graduation ceremony of the Croatian Faculty of Electrical Engineering, the alma mater of Infinum's founders.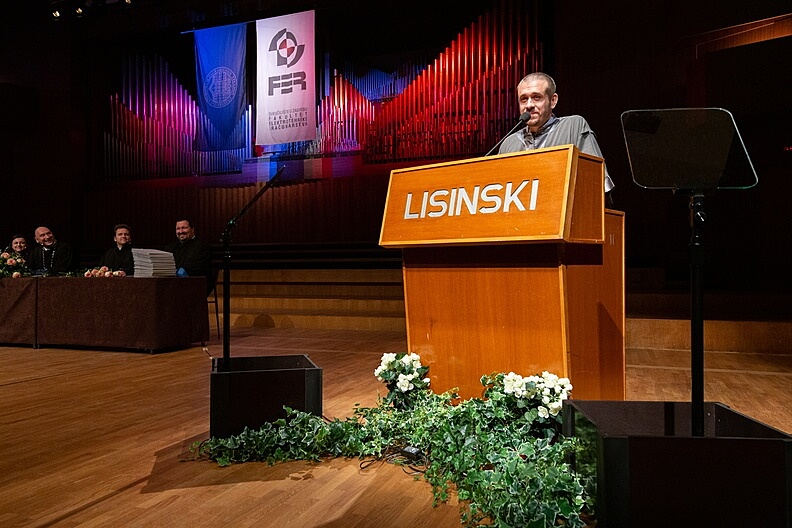 Tomislav advised the graduates not to panic whatever they do, and never to lose sight of the kind of privilege that working in IT is.
He was especially proud to see familiar faces among the graduates who are already on the Infinum team!
7. We're named the #10 top B2B provider in world
The year culminated with the Clutch 1% award, a recognition given to the best 1000 companies who have gotten the best client feedback for mobile app development, custom software development, and web development services they provided.
In addition to that, we scored a spot on Deloitte's Technology Fast 500™ List, the list of fastest-growing technology companies in Europe, the Middle East, and Africa, taking into account revenue growth rate from 2014 to 2017.
8. A design community to share ideas and knowledge
9. Developers didn't write just code
Apart from being featured in our original tech-specialized newsletters, many of these articles were included in big newsletters like androidweekly.net and iOS Goodies. Proud!
10. Free accommodation in Zagreb for our partners & team members
When our design team got tired of branding T-shirts and mugs, we got an apartment in the center of Zagreb with plenty of room for our logo and designs.
It doubles as an airbnb for our partners, too!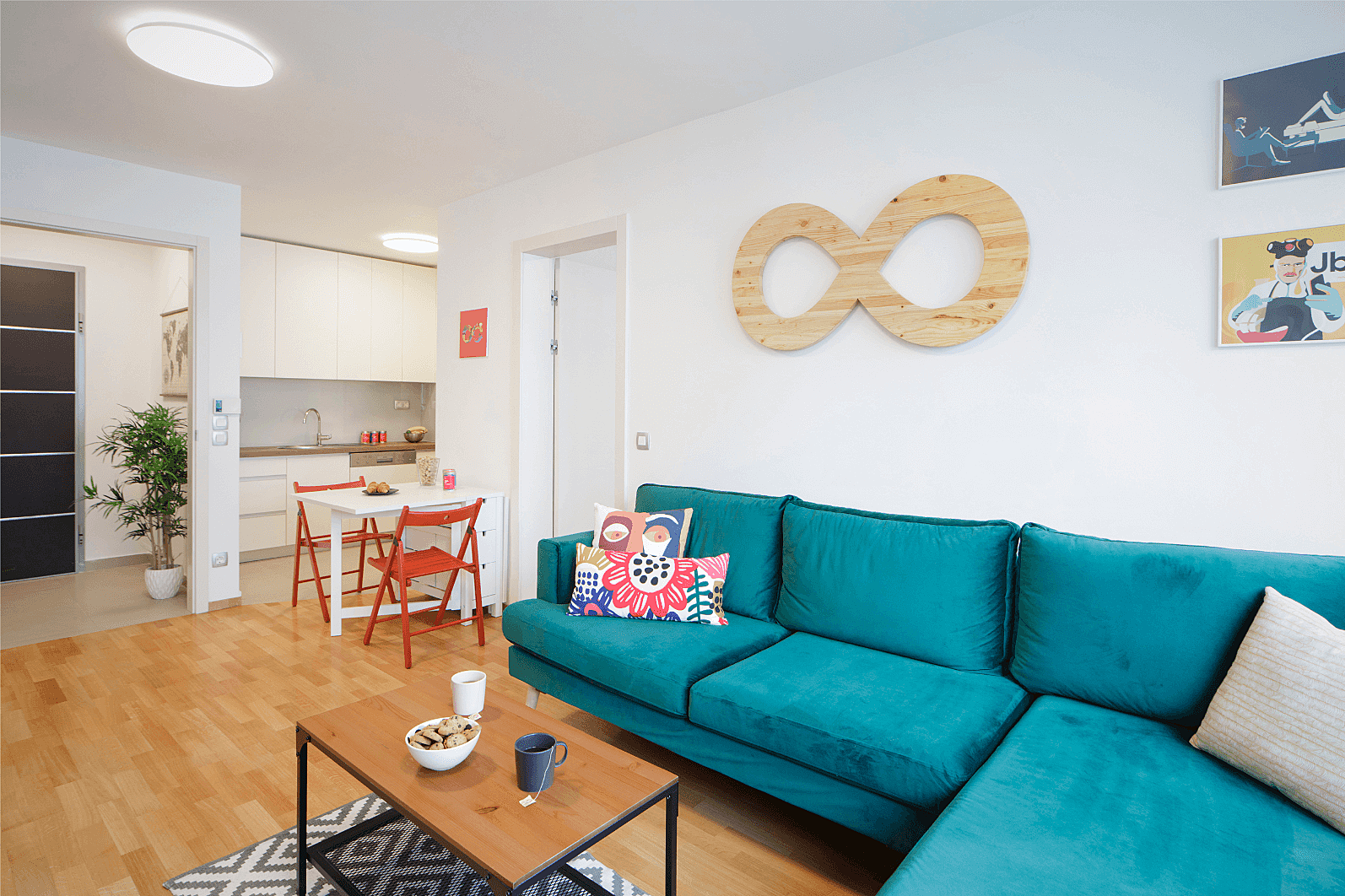 11. Merch that floats your boat
Let me say that again – we really don't like boring merch that ends up forgotten about or thrown away. We like our merch where we can see it, and we sure saw it all over the Adriatic coast this summer.
Our infinity-sign-shaped floatie became an Internet persona called Inflatable Influencer, and snapped his way through some of the most beautiful beaches and pools. Check out Inflatable Influencer's sensational profile here.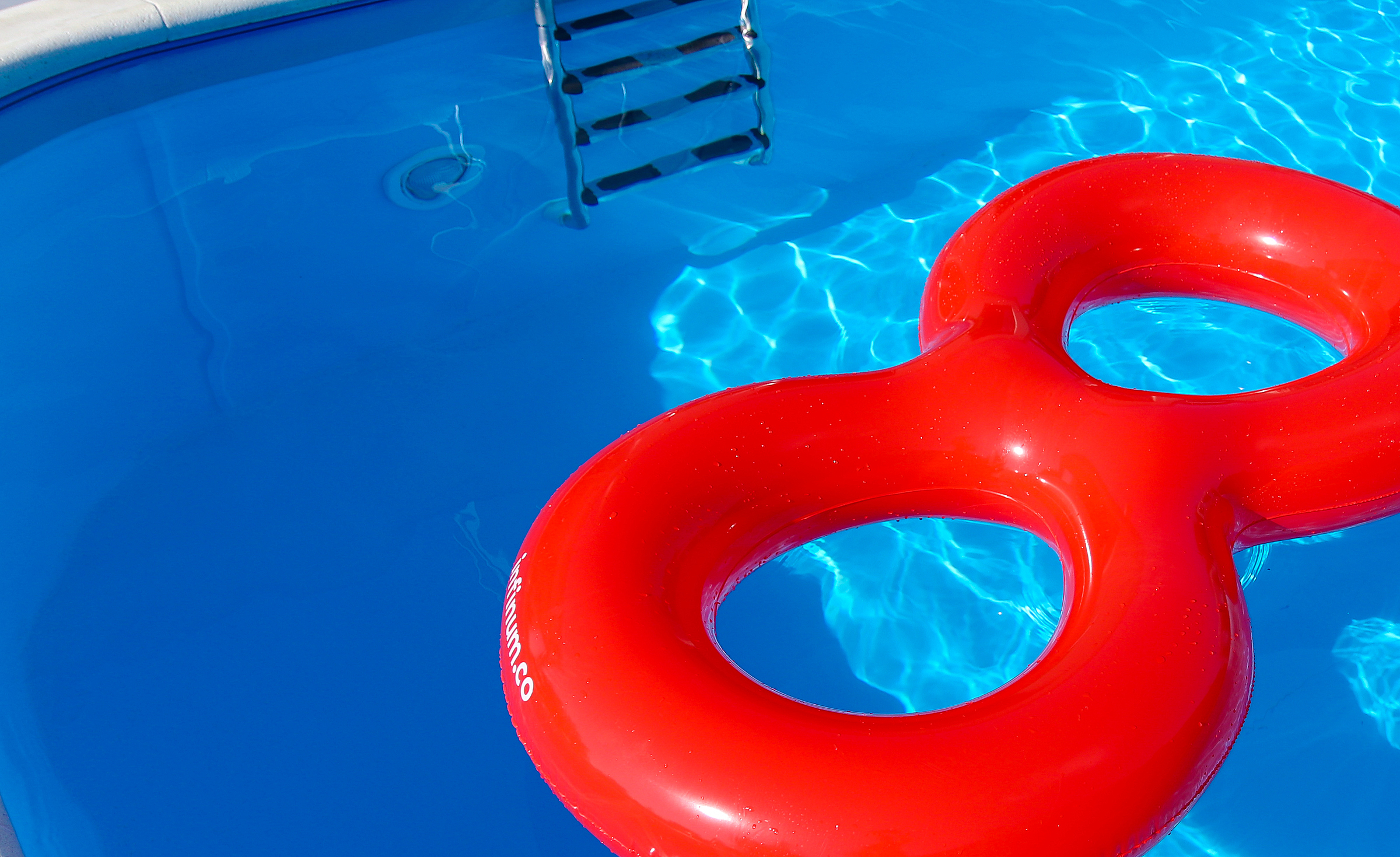 12. A film festival's favorite
The team at Infinum specializes in web development, design, and dancing around topless. So much so, in fact, that we've made a movie to honor the tradition of developers stripping down to the 80s hit song entitled the Program of your computer with a short documentary.
We've submitted it to a couple of film festivals so we can't show you the full movie JUST YET. In the meantime, have a look at the teaser.
13. Enjoying the view from the 19th floor
Finally, some of those topless developers moved to new digs in the building across the street, to the 19th floor.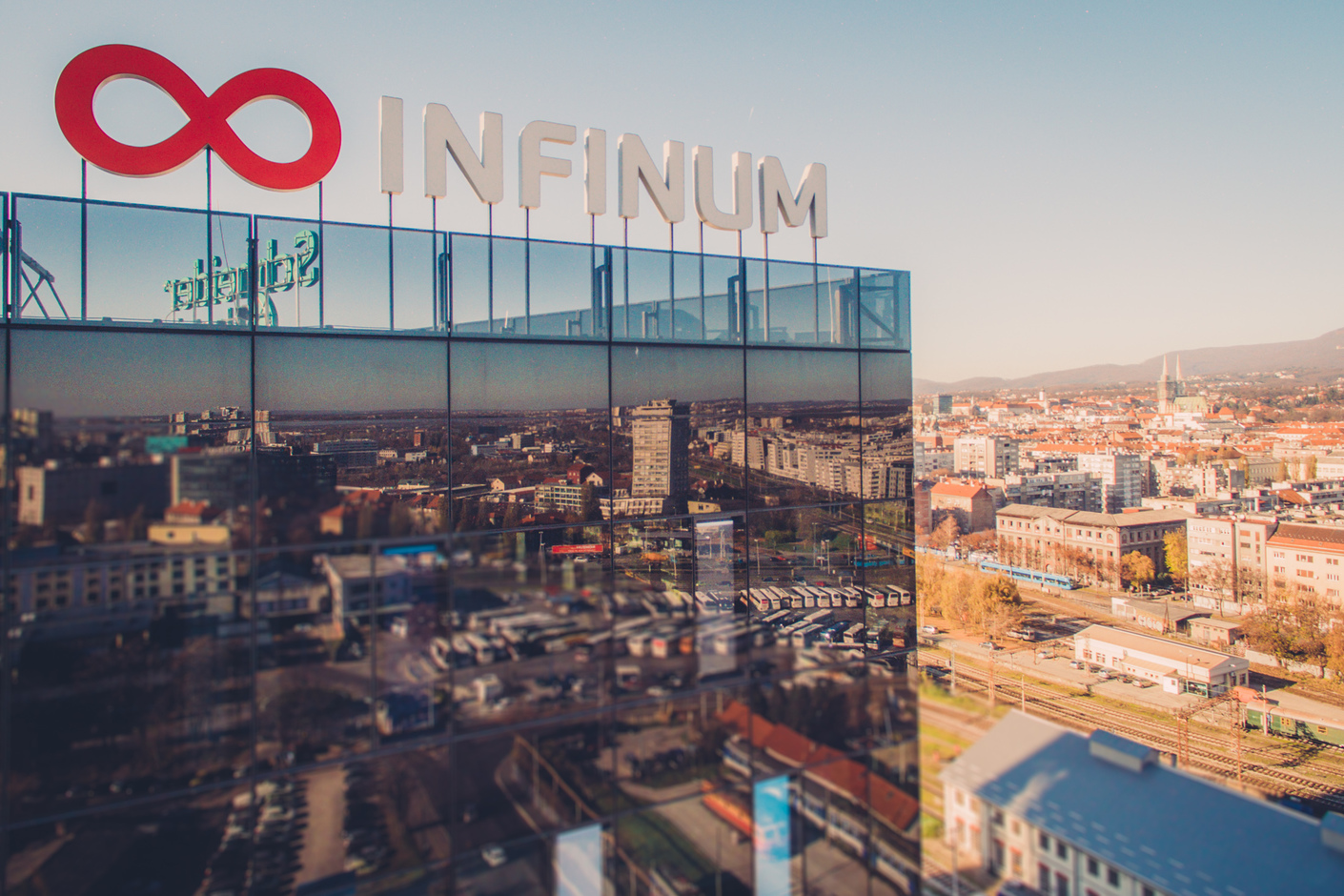 There's a pretty nice view from up there, and clear skies ahead.