Finance used to be an entrenched industry with enormous barriers to entry. Nowadays, there's barely an MBA worth their designer leather briefcase without a pet pitch presentation on their laptop titled "Disrupting the finance industry: a business plan".
It's no wonder, though. Venture capitalists have been keen to invest in the sector for a while now, with total global funding for fintech in Q2 2021 going through the roof. One dollar out of every $5 raised in this quartal went to a fintech, according to CB Insights' latest report.
In the finance industry, the idea of brand loyalty belongs to a #tbt Insta post.
6 psychological biases that helped fintechs blow up
We will explore how fintechs use the developments in behavioral science to supercharge their offer and user experience, without going into each fintech's business model and analysing the tech in its foundations.
Btw, this is the second installment in our two-part psychological biases series. The first article explores Google's experiment with psych biases in e-commerce. Head over there for a more retail-industry-oriented take on the application of these biases, or stay as we explore how fintech players do it.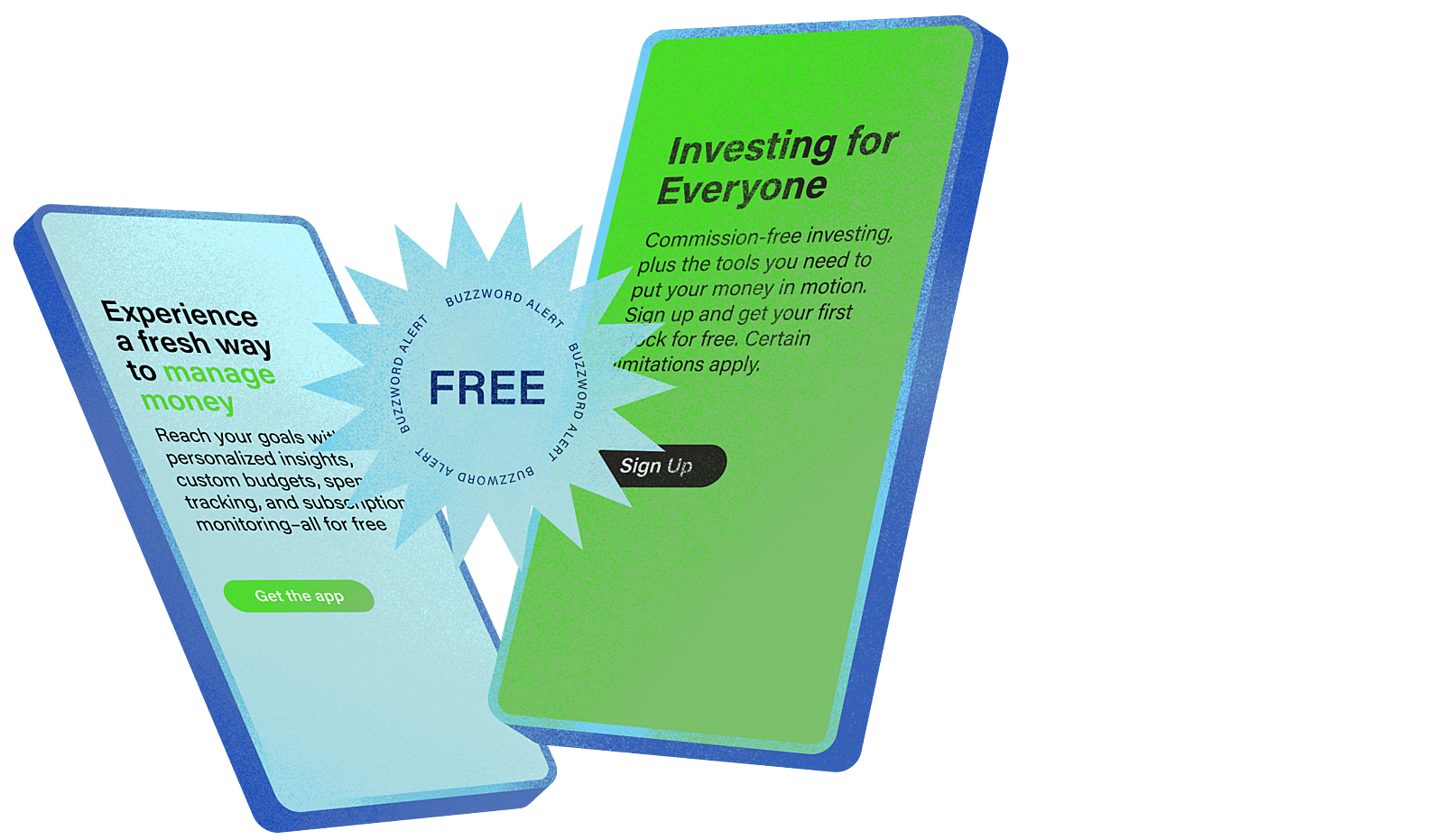 Free has a unique appeal for people when they're making decisions. Fintechs are packed with free features wooing you to hit that "Download" or "Sign up" button.
The stock-trading website Robinhood offers commission-free trading and the first stock for free to appeal to new customers.
Similarly, on the home page of Mint banking, the word "free" is mentioned seven times while nudging visitors to sign up for an account.
Coinbase is offering up to $32 worth of crypto when a new user starts earning with them. That's free money!
Finally, until recently, the revolutionary fintech Revolut would send out their debit cards for free to new users.
Takeaway: Budget the freebies.

Knowing others are already using a product or service gives us a nudge to the same. Lacking "est. 1925" sign in their logos, fintechs make sure you know they're actually very widely used by people like you.
Revolut's "send money to friends" feature is a convenient way to pay without the hassle of entering bank account details because all your friends' phone numbers are already in your phone.
Finally, Venmo takes social proof to a whole new level with their social network feature, because social networks are the hit.
Takeaway: Paint a vivid picture of the popularity of your service.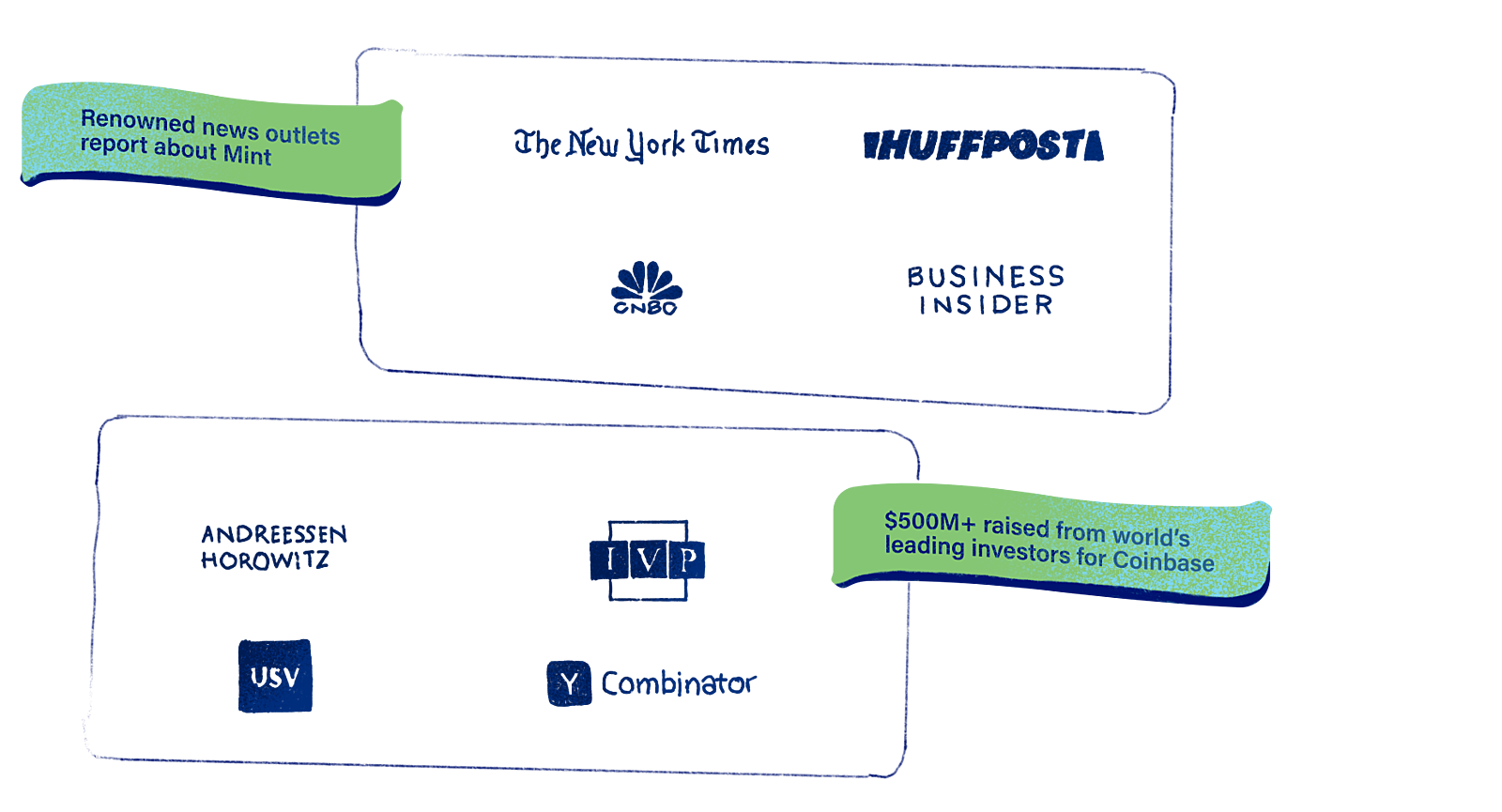 In our decision-making process, we tend to trust authority. You can say that we outsource some of our decision-making to field experts. That's why fintechs (and their PR agencies) work hard to be featured in relevant media outlets and get endorsed by established experts.
Apart from being owned by one of the coolest actors of today, Mint is known for being backed by heavy-hitting media outlets like The New York Times and Business Insider.
Until recently, Coinbase boasted a list of investors on their homepage to showcase their legitimacy. After all, if Y Combinator believed in them, why shouldn't you?
Lemonade goes all-in with Dan Ariely as their chief behavioral officer. Having the godfather of behavioral economics in your C-suite definitely builds authority.
Takeaway: Getting the right recommendations is worth its weight in gold.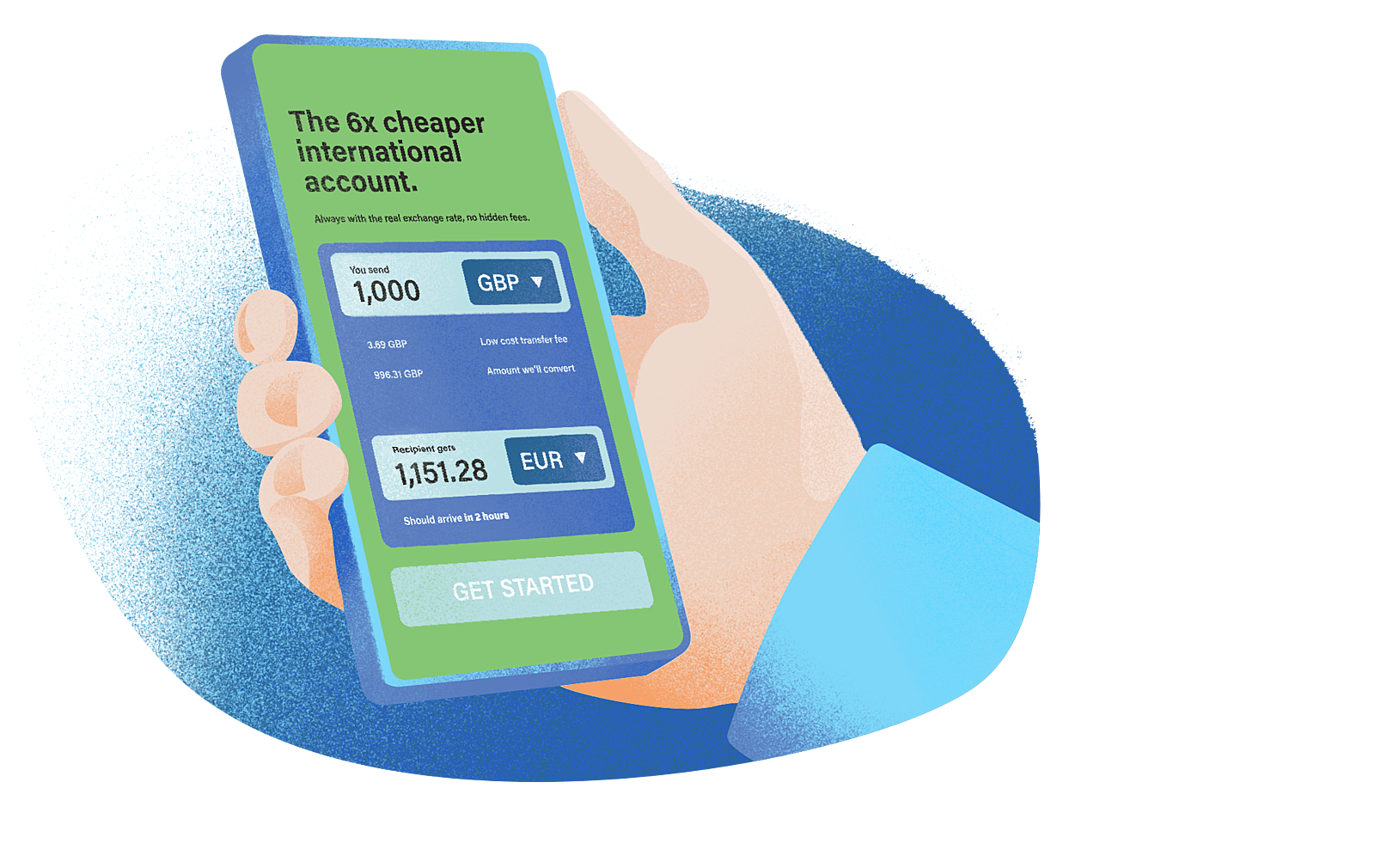 A heuristic is a kind of a mental shortcut, an easier way for our brain to solve problems and make judgments. People love when they can process information using simple categories rather than complex intertwined concepts from financial maths. Fintechs write in simple English that's easy to understand for anyone.
Robinhood explains stock markets as follows: "Stock markets are complex, but they're all based on one simple concept (…) From New York to Hong Kong, every stock market helps connect buyers and sellers, who trade under an agreed-upon set of rules."
Let me stop you right there, Robinhood. Stock markets are anything but simple.
What is simple is Wise's (ex Transferwise) money-sending calculator that features these two headlines: "You send" and "Recipient gets". As simple as that, without fancy banking lingo.
Finally, while other banks "process" money, Venmo uses everyday speech terminology like "getting money to you".
Takeaway: Test your messaging with customers, aim for 7th grade level of English.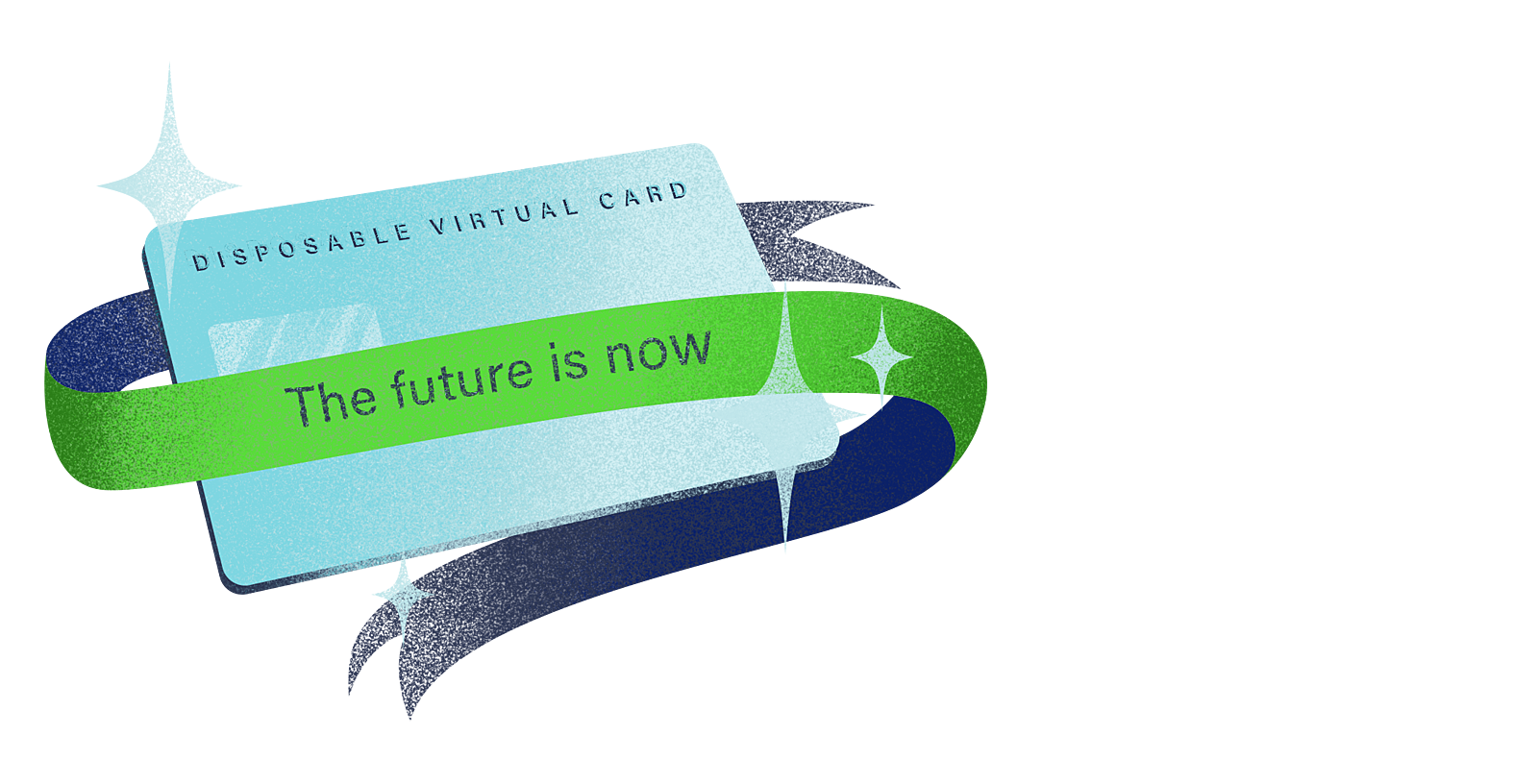 People prefer immediate over delayed gratification. In other words, they want things right away. In the e-commerce arena, even Amazon struggles with same-day delivery, but fintechs are playing a different ball game: they're delivering you bytes of data. Instant delivery is all but granted.
For instance, Revolut gives users a virtual card as soon as they sign up, so they can start shopping before they get a physical card. Talk about the power of now!
Besides, Revolut's in-app ID verification process ensures opening an account only takes a few minutes, as opposed to several days in traditional banks.
Next, Venmo one-tap checkout button at webshops might be an insignificant gain of time, but the convenience of the transaction is a huge plus.
When it comes to trading, time is definitely of the essence. With Robinhood, users can trade using (almost) real-time information, as the screen of a user's locked phone fills with notifications about trend changes.
Takeaway: Find or create an aspect of your product or service that delivers instant gratification.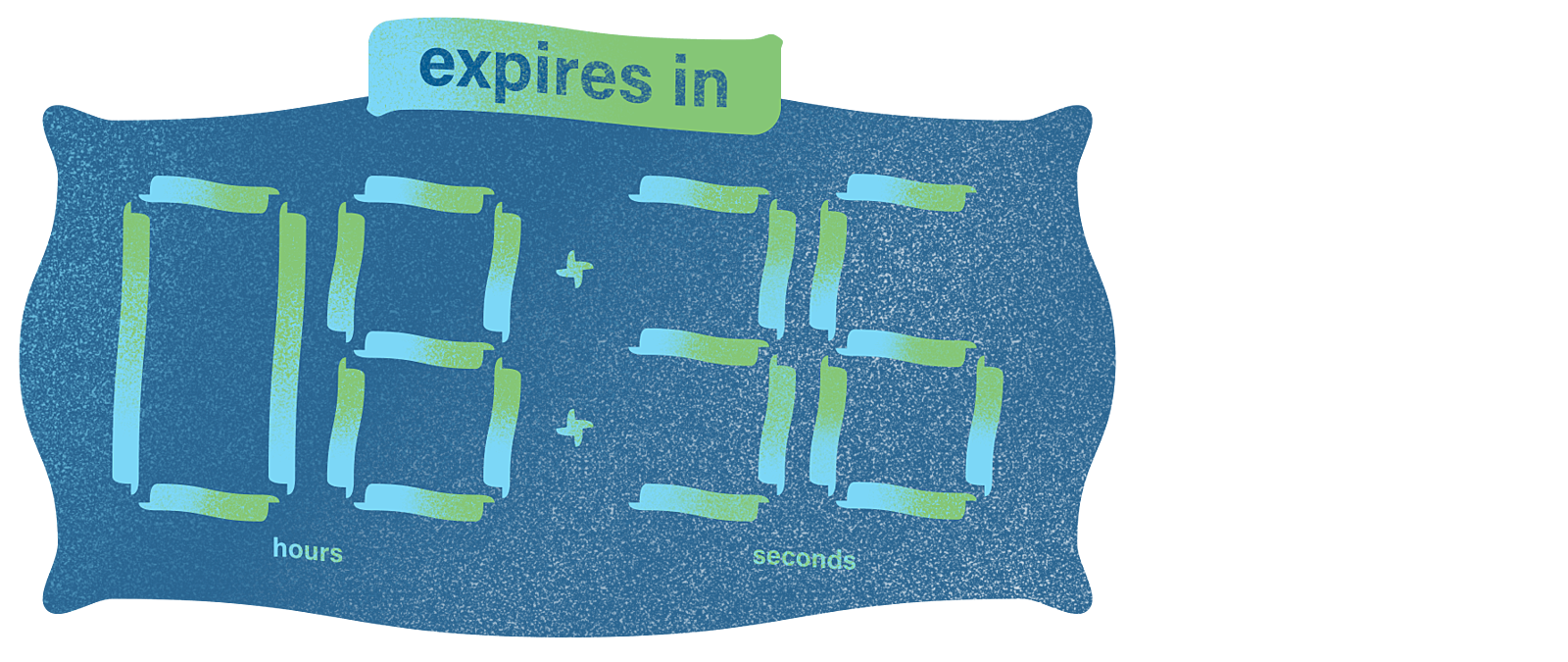 Fintechs are all about scalability, getting their product into the hands of as many people as possible. But, they also sometimes go the other way – they make things scarce.
Why? Scarcity often lifts the demand for a service or product.
Robinhood used to take advantage of this psychological bias in its early days by having an email signup waiting list for those who wanted to get early access to investing in fractional shares.
Similarly, in its early days, Revolut started as a closed community of members who joined via email.
Last but not least, Venmo has time-limited cashback offers at selected merchants and is always changing them up. People love surprises, life is a box of chocolates, etc.
Takeaway: Add some variability to your offer and add quantity or time limitations to nudge people to take that final leap.
Use it to upgrade user experience – and get more users
As humans, we're becoming more inclined to store our money in clouds rather than behind steel doors. We like the convenience of sending and receiving funds in an instant, and appreciate being able to do a bit of stock-trading even though we're not Wall Street brokers.
Major fintech players know how to turn psychological biases to their advantage to get us to take that leap and hit the Sign Up button.
These clever strategies rooted in psychology can be applied to every industry in some scope and size to supercharge a brand's offer and upgrade user experience.
After all, making your offer irresistible to users is always an investment that pays off.