How we define, build, and scale digital products
We walk our clients through the entire process of creating impactful digital experiences. This kind of tight-knit collaboration results in products that grow their business and excite their customers.
Clients
Our clients have in-depth industry know-how, customer knowledge, and a business vision essential to success.
Infinum
We bring a diverse range of skills for building technology. Our guidance, experience, and relentless focus are ingrained in every product we've built so far.
From vision to shipping
Rooted in mutual understanding and continuous feedback, we encourage open communication and collaboration between clients and production teams.
Discover & define
Together we dive right into the problem with the goal of uncovering ideas and opportunities. No vision is too big for a simple prototype. Validated ideas ensure we're on the right path.
Design & build
Delightful user experiences meet precise engineering. By continuously optimizing and improving with user feedback, we craft products that are rock-solid and simple to use.
Launch & scale
Achieving a product-market-fit is about making the right decisions. The data-driven approach helps us draw insights, refine the product, and utilize the right distribution and promotion strategy.
Agile is more than a buzzword
Communication and collaboration come intuitively to us, as does the use of Agile. Using principles like Scrum or SaFe, we drive progress with the entire team and ensure cohesiveness during all phases of the digital journey.
1
Idea validation
Our goal is to release the Minimum Viable Product as soon as possible. There's no better way to validate an idea than to put it in the customer's hands.
2
Flexible planning
We account for the fact we can't predict every scenario. The more we get to know the problem, the better we adapt the time and resources necessary.
3
Frequent iterations
Instead of working towards one big, feature-packed release, we identify priorities and focus on delivering value in smaller increments.
4
Collaboration
We want the product to be successful just as our clients do. Insights, expertise, and feedback are welcomed and continually exchanged between teams.
5
User focus
We make our clients' customers a part of the process. Their input is critical to ensure we stay on the right track. Technology should serve people, not the other way around.
6
Transparency
Being upfront about costs makes a great relationship. Working in Agile, we strive to minimize budget risks, ultimately preventing future hidden expenditures.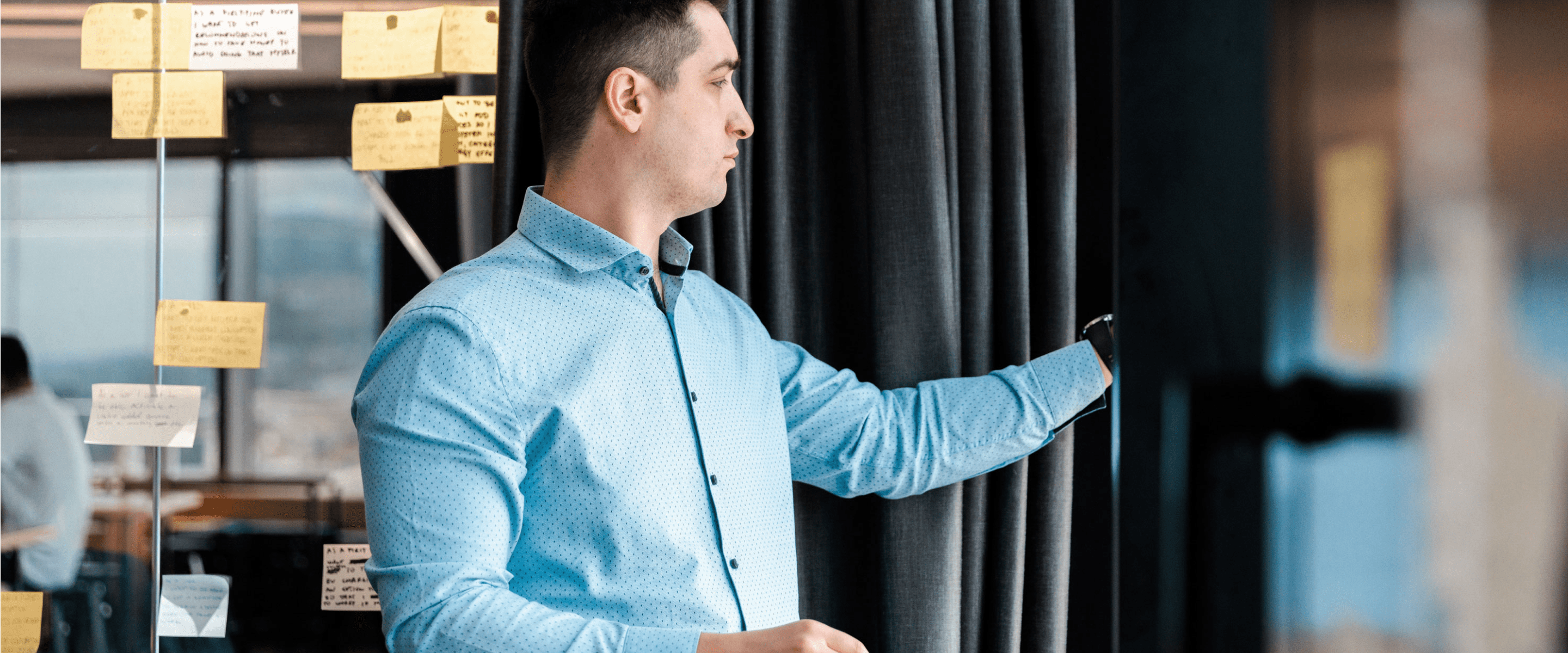 Building a product from the ground up or enhancing an existing platform? These are the areas of expertise in which our teams deliver.