Connecting 750k monthly users to all Philips Kitchen Appliances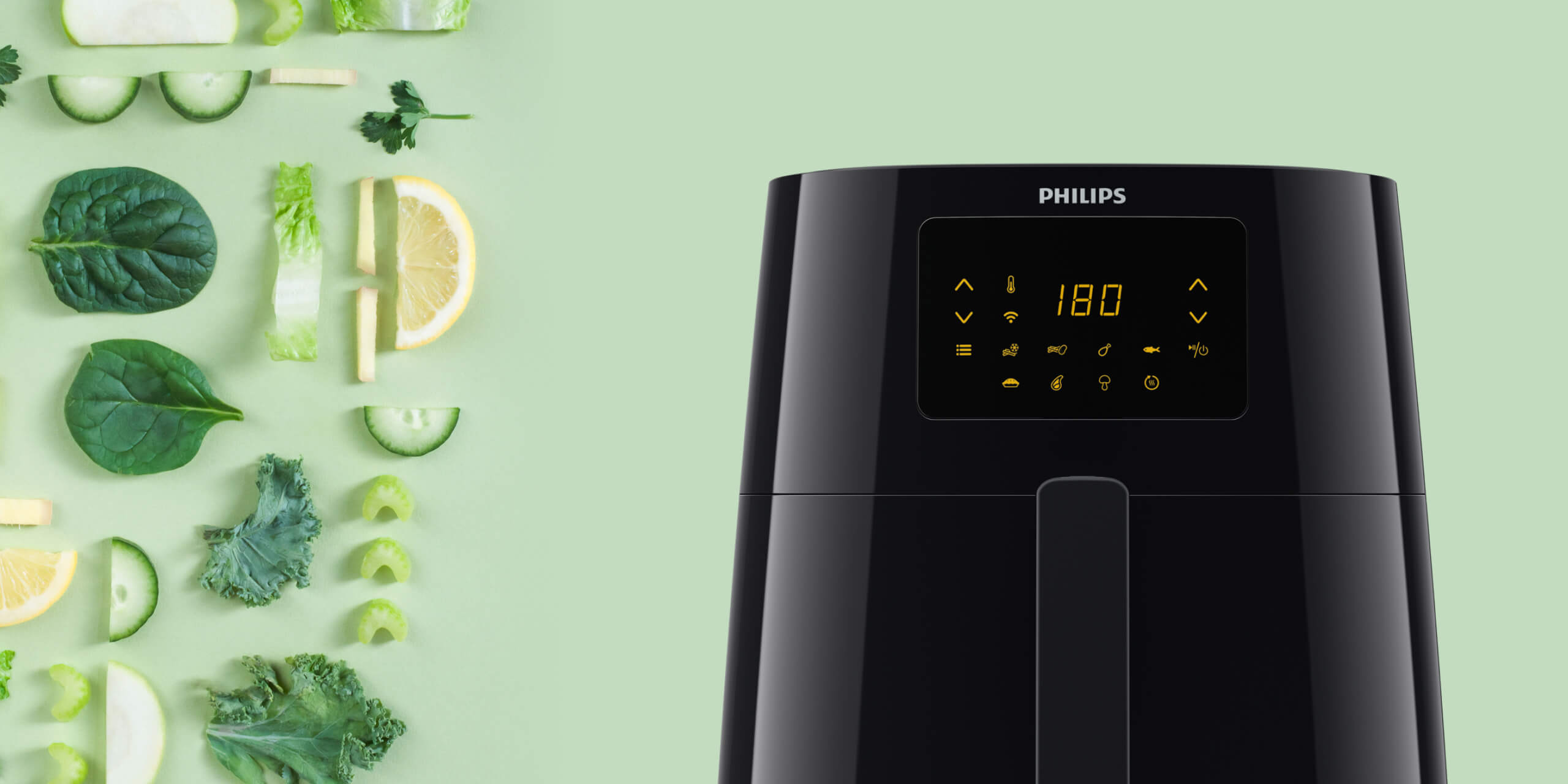 We created a seamless, unified experience across Philips Kitchen Appliances.


SERVICES

STRATEGY
SYSTEM ARCHITECTURE
PROTOTYPING
USER TESTING
UX DESIGN
UI DESIGN
WEB DEVELOPMENT
MOBILE DEVELOPMENT
EMBEDDED DEVELOPMENT
DATA ANALYTICS
QUALITY ASSURANCE

No. 1 choice in
domestic appliances
When it comes to domestic appliances, Philips is the first choice for millions of consumers globally.

People choose Philips for quality, ease of use, and continuous innovation. Regularly exceling at product development and industrial design, Philips found a matching level of precision in the digital realm with Infinum.

Together, we set out to create a unique digital platform across all Philips Kitchen Appliances, transforming the way consumers prepare meals and interact with their devices.
Unified experience across all smart kitchen devices
The Kitchen Appliances department at Philips used to maintain three separate mobile apps for each of their appliance types.

The challenge was to translate their ambitions into a future-proof digital strategy. The result is a cross-device experience powered by a sophisticated IoT platform that enables Philips to deliver value at scale.
A vibrant community devoted to healthy cooking
Building a superior experience starts with understanding the user
The three disjointed apps for one department brought user segmentation and no chance for cross-sale or cross-promotion. Challenges in updating content and low user engagement meant these apps just weren't sustainable.
We connected various appliances into a hub that helps users find inspiration, prepare meals and share recipes. NutriU gathers previously divided users in one place, enabling a singular experience across all Philips kitchen appliances.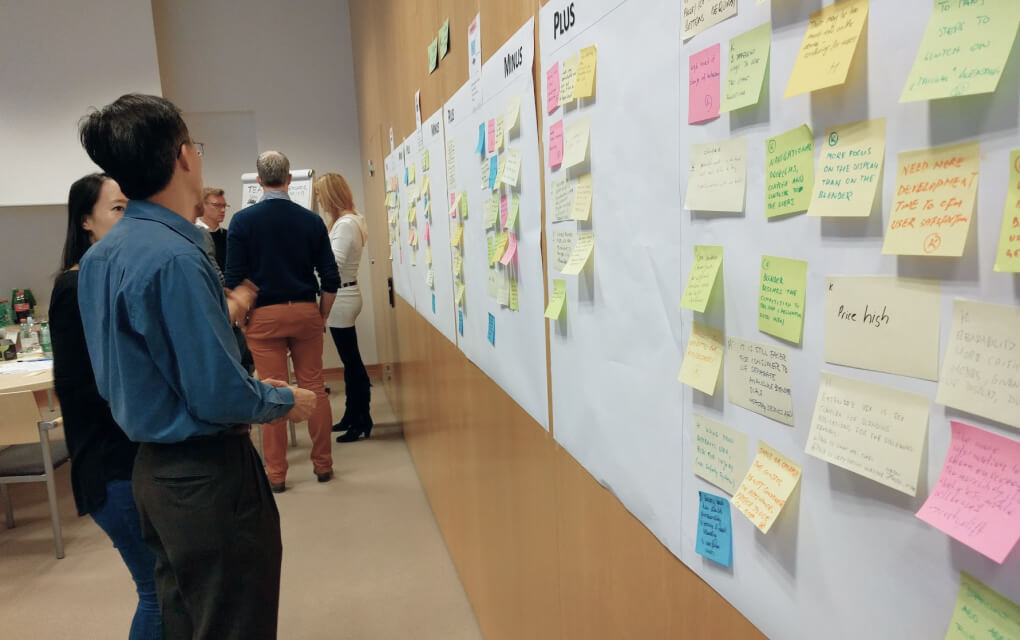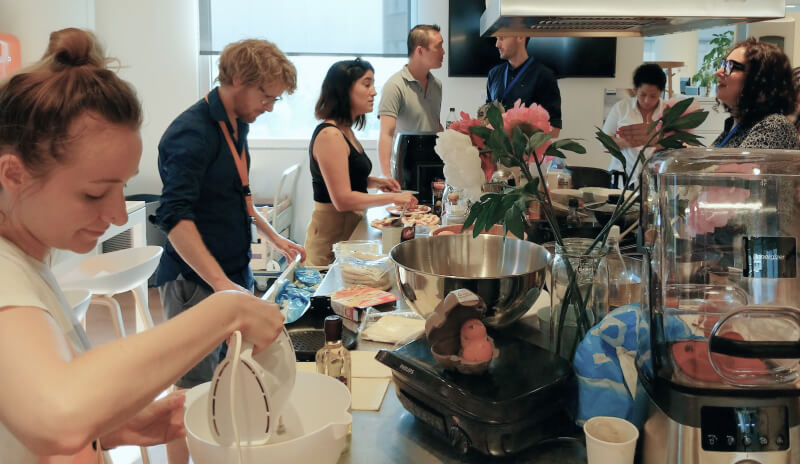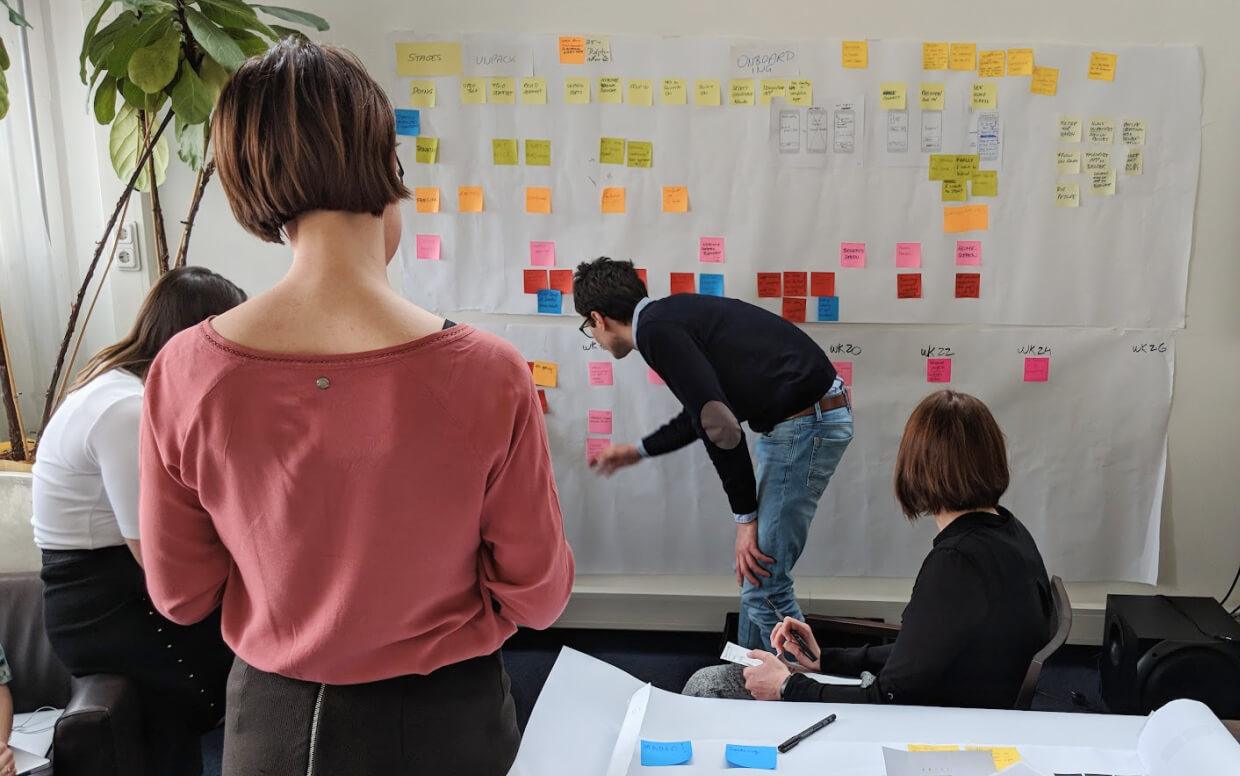 NutriU is the hub for Philips kitchen appliances that inspires users to cook at home more often. It helps them find inspiration, create delicious meals, and take control over their dinner plans on the fly.
Phillips has received multiple accolades for the NutriU platform.
Scalable system architecture
Philips was committed to building a scalable and sustainable architecture for the long run. The backend system supports multiple use cases, enabling Philips to expand beyond the NutriU app at any time.
Multiple Scrum teams approach
NutriU is a textbook example of a project run by Agile methodology. For us, it marked a significant step towards fully adopting Scrum across multiple teams working on a single product.
Design decisions driven by users
We conducted regular user testing sessions to validate our design assumptions about using connected devices in the kitchen. Each design iteration was informed by comprehensive research performed on real users.
Connected IoT appliances
The core of the backend system is built to support connected IoT appliances. Users manage and control their appliances via smartphone, enabling entirely new cooking experience.
Control appliances from anywhere
Users can turn appliances like Airfryer and others on and off, set temperature, cooking time, humidity, and keep the food warm on-the-go.
Infinum will ask questions and push back in order to create the best product possible. As our needs and requirements change, they're quick to adapt and solve problems proactively.
Thousands of recipes
NutriU boasts over 3,000 recipes with detailed instructions, images, cooking time, and nutritional values. Search by difficulty, special diets, cuisines, accessories, and more. Save and write notes on individual recipes, and share meal photos with the community.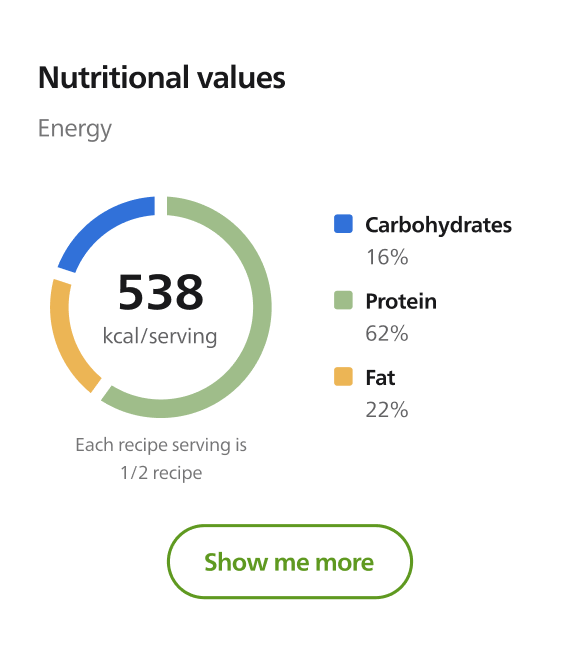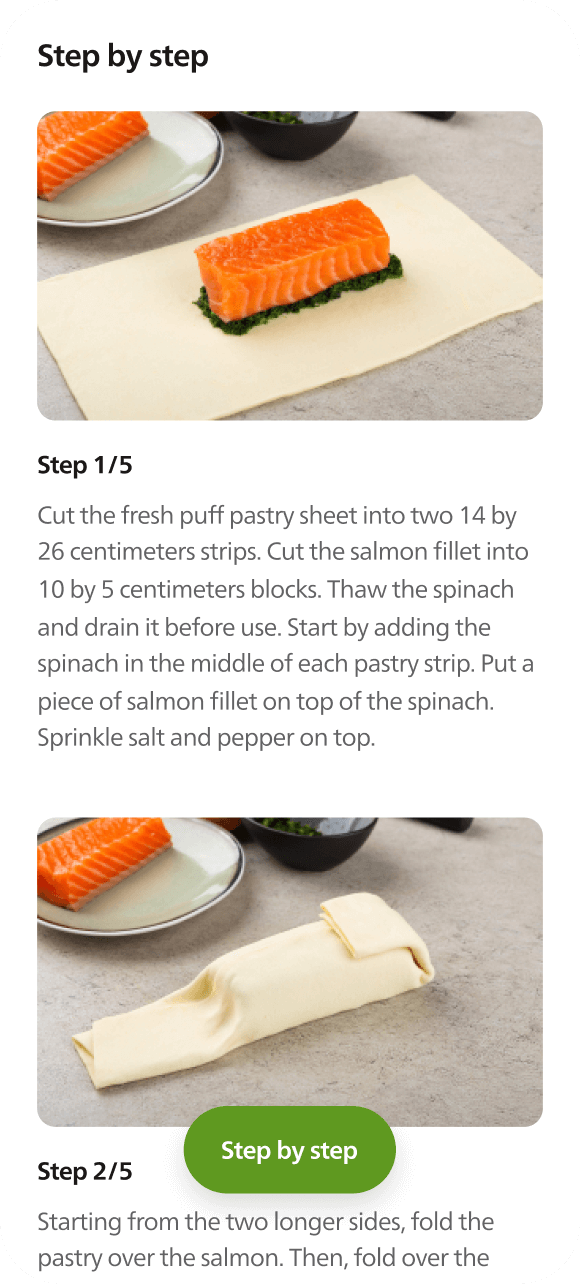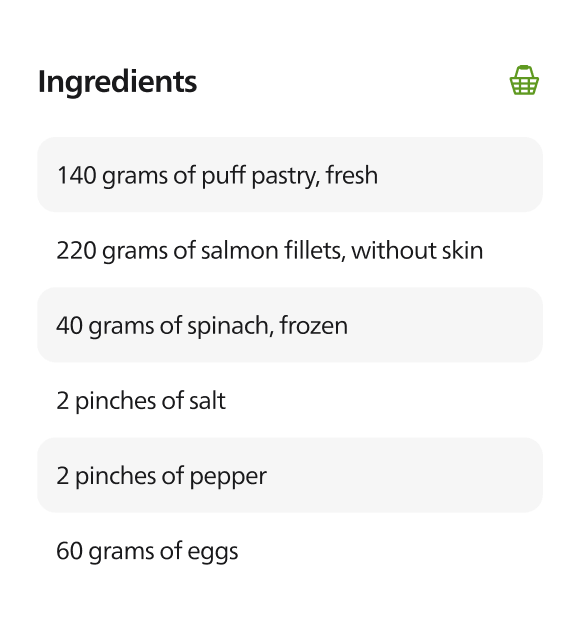 Personalized feed
The app continuously learns from user behavior and recommends the content based on their preferences. Powered by machine learning algorithms, the app's recommendation engine gets better with each use.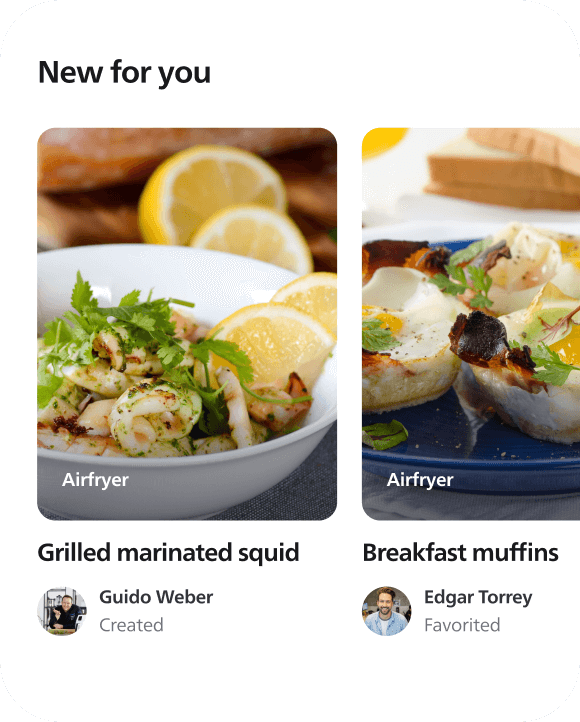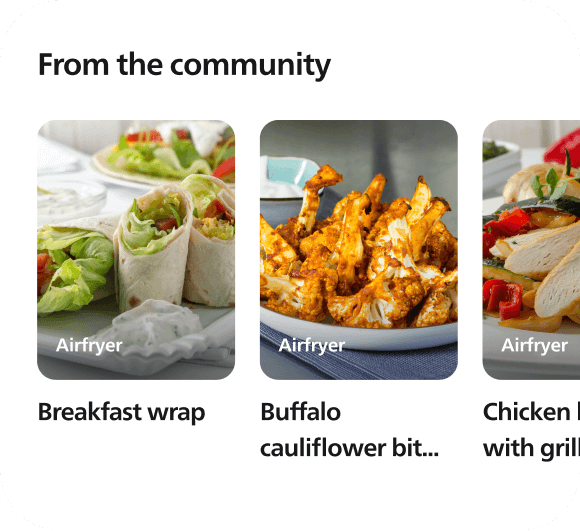 Intuitive filtering makes finding a recipe quick and easy
Busy hands? Interact with your AirFryer through voice assistants such as Alexa.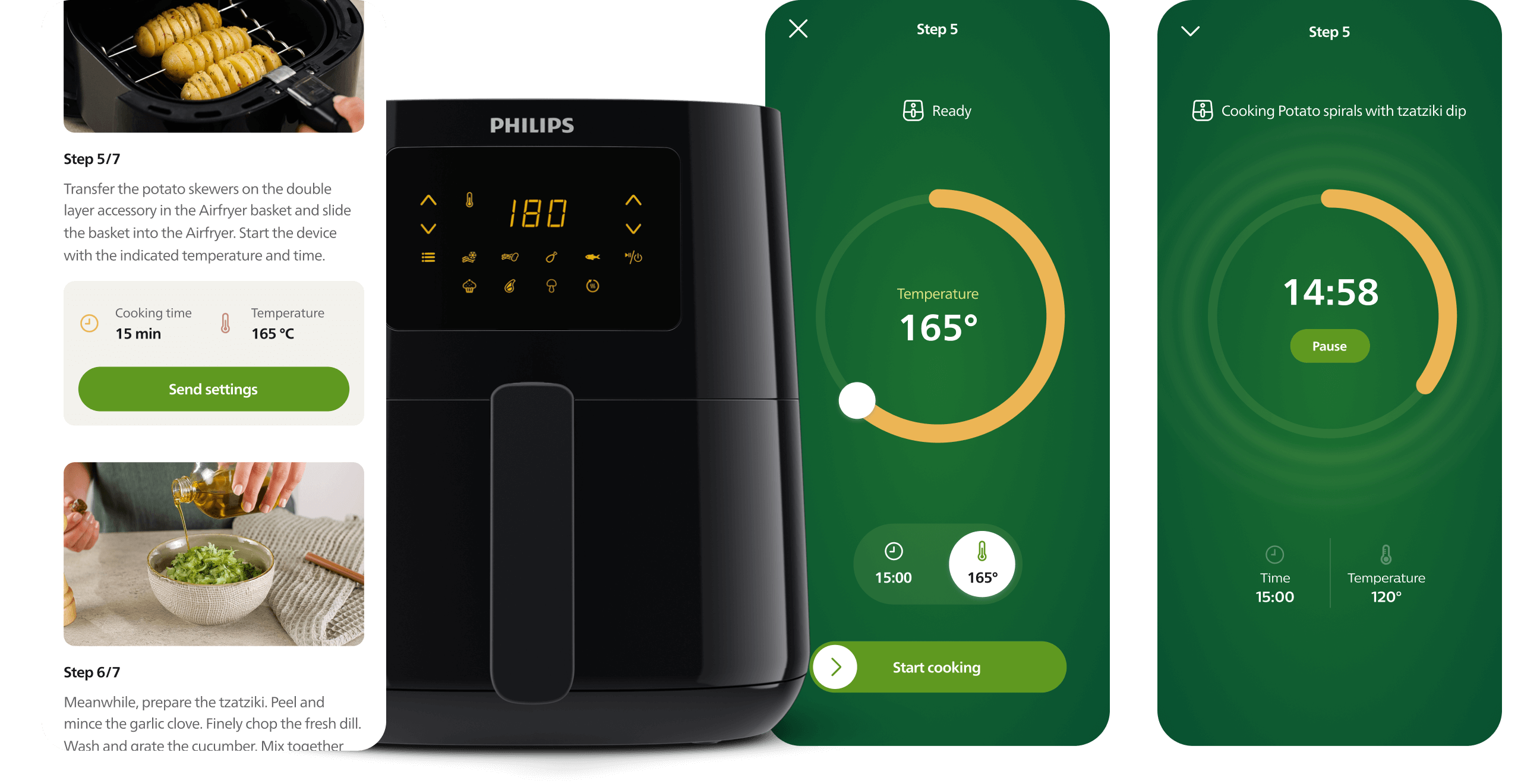 Powerful from the ground up
Orchestrating seamless experiences at scale requires a content management system that's robust yet easy to use. Behind the scenes, NutriU is powered by a tailor-made IoT system catering to a global food community.

The system supports multiple roles such as Community Manager, Ingredient Manager and Nutritionist, and allows for localizing recipes, scheduling push notifications and more.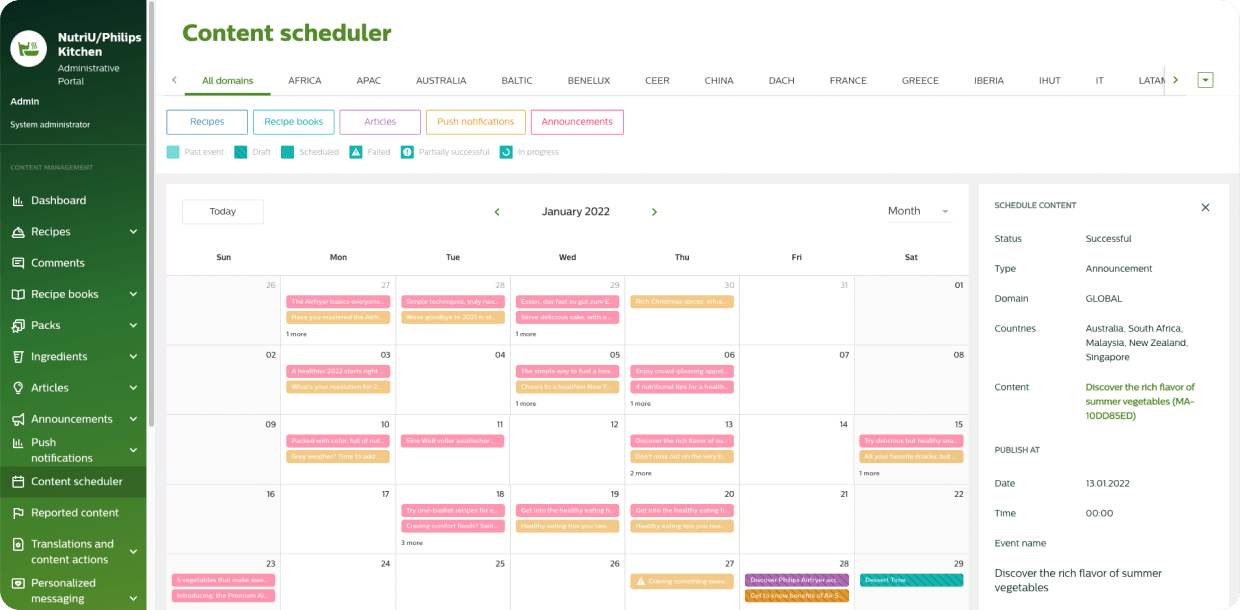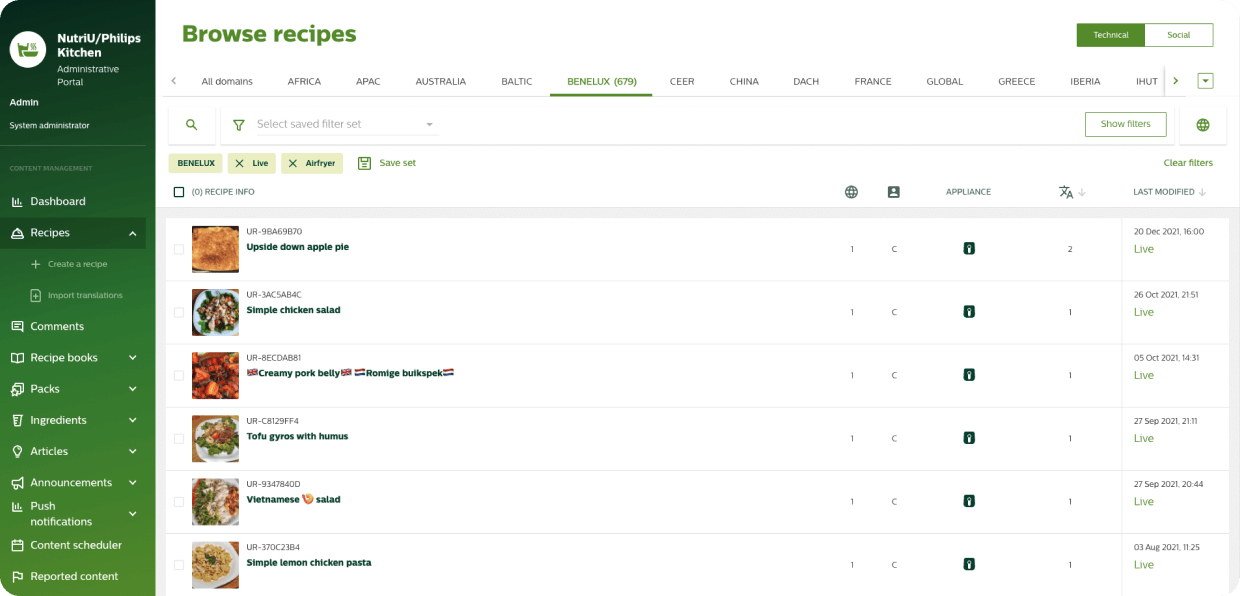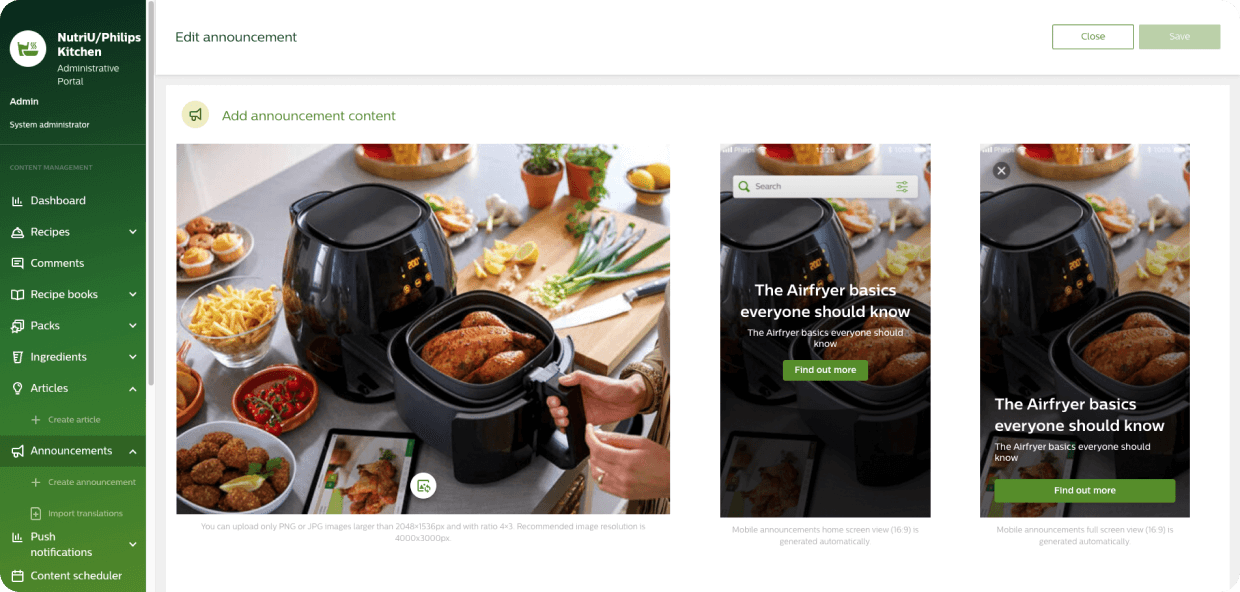 Take a look inside
Food photography plays a major role in enticing users to try out new recipes. Our sister company Flavorific created a vast library of mouth-watering images for NutriU users.