Say hello to our shiny new office at the heart of Skopje city center. Not only does it represent a significant step in Infinum's further expansion to new markets, but the new office also speaks volumes about our dedication to building an impactful presence in the Macedonian market.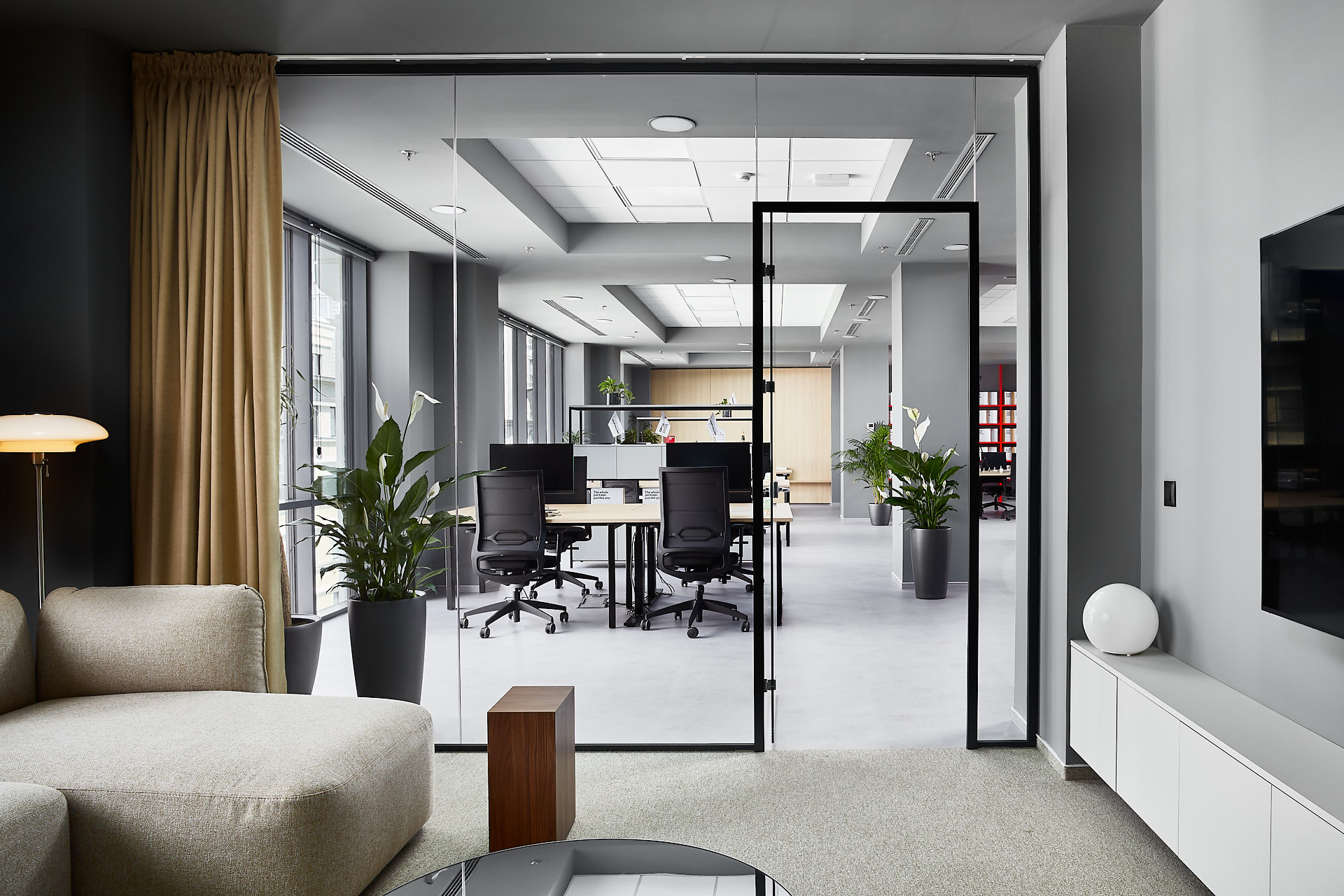 The location for innovation
Designed by Leskovar Studio, the 308 meters squared provides all the functionalities of a modern IT office — a welcome zone, a shared kitchen, closed work rooms, cabins for calls and individual work, and a room for relaxation and informal meetings.
Our new visual identity shines through with the decent use of our trademark red color and materials such as brushed aluminum, light wood, and imitation concrete. Add a touch of pleasant fabrics, some warm lighting in the relaxation area, and most importantly, our IT experts, and voila! You've got yourself all the ingredients for a place that will #neverstop innovating and growing.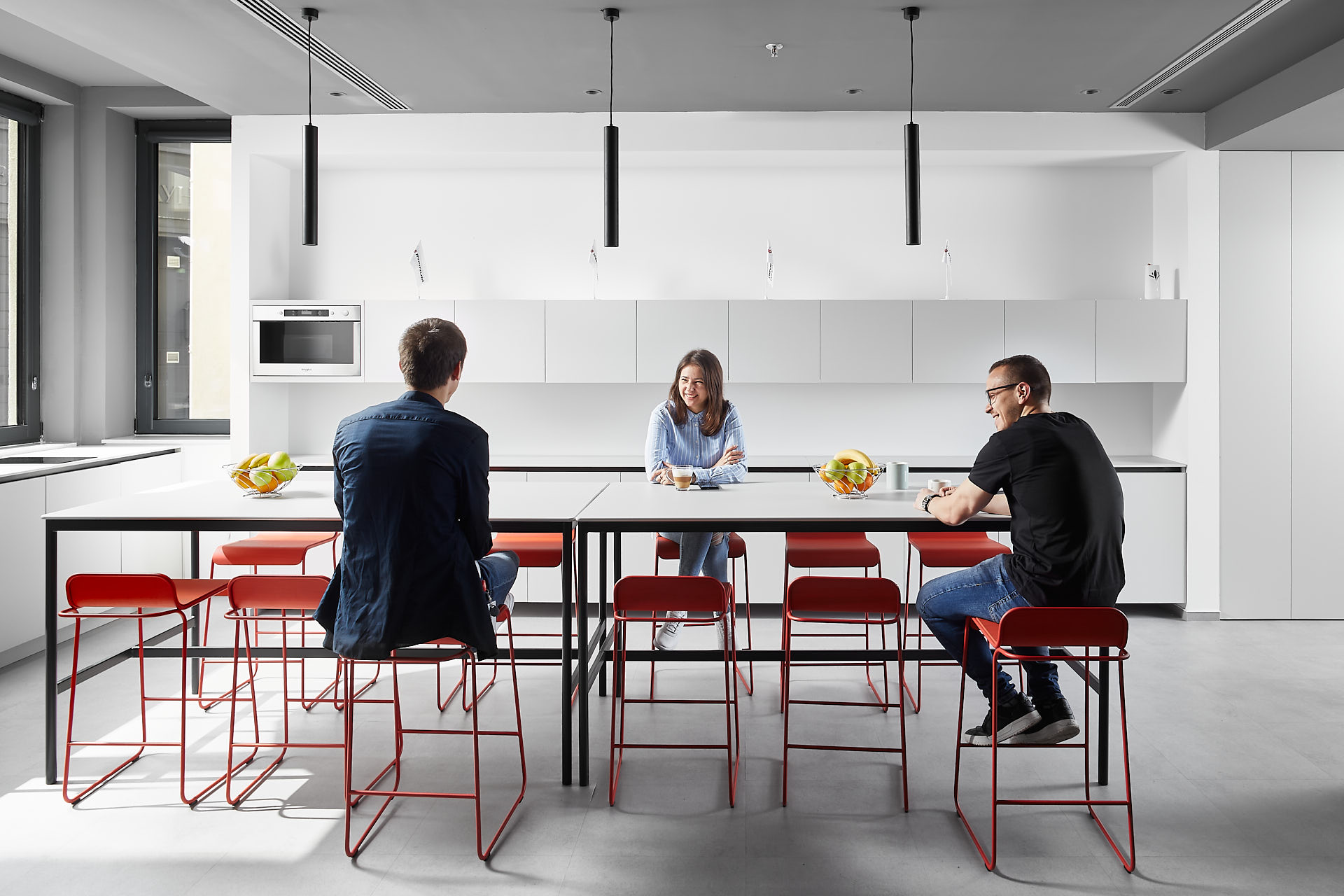 And what's an office without a good time? After the Macedonian media paid us a visit (we appeared on national TV, guys) we invited the Macedonian IT community to join Infinum Talks.
Held for the first time in Skopje, Infinum Talks are educational lectures and gatherings that serve as a meeting point for local IT experts to exchange knowledge and experiences, as well as a place to enjoy great food, beer, and music.
We were pleased to welcome over 50 Macedonian engineers who attended the talks by our iOS and Android leads about the latest mobile trends. What should have been a two-hour meetup continued into the wee hours, and we have some footage to prove it! A part of it at least, because what happens in Skopje, stays in Skopje.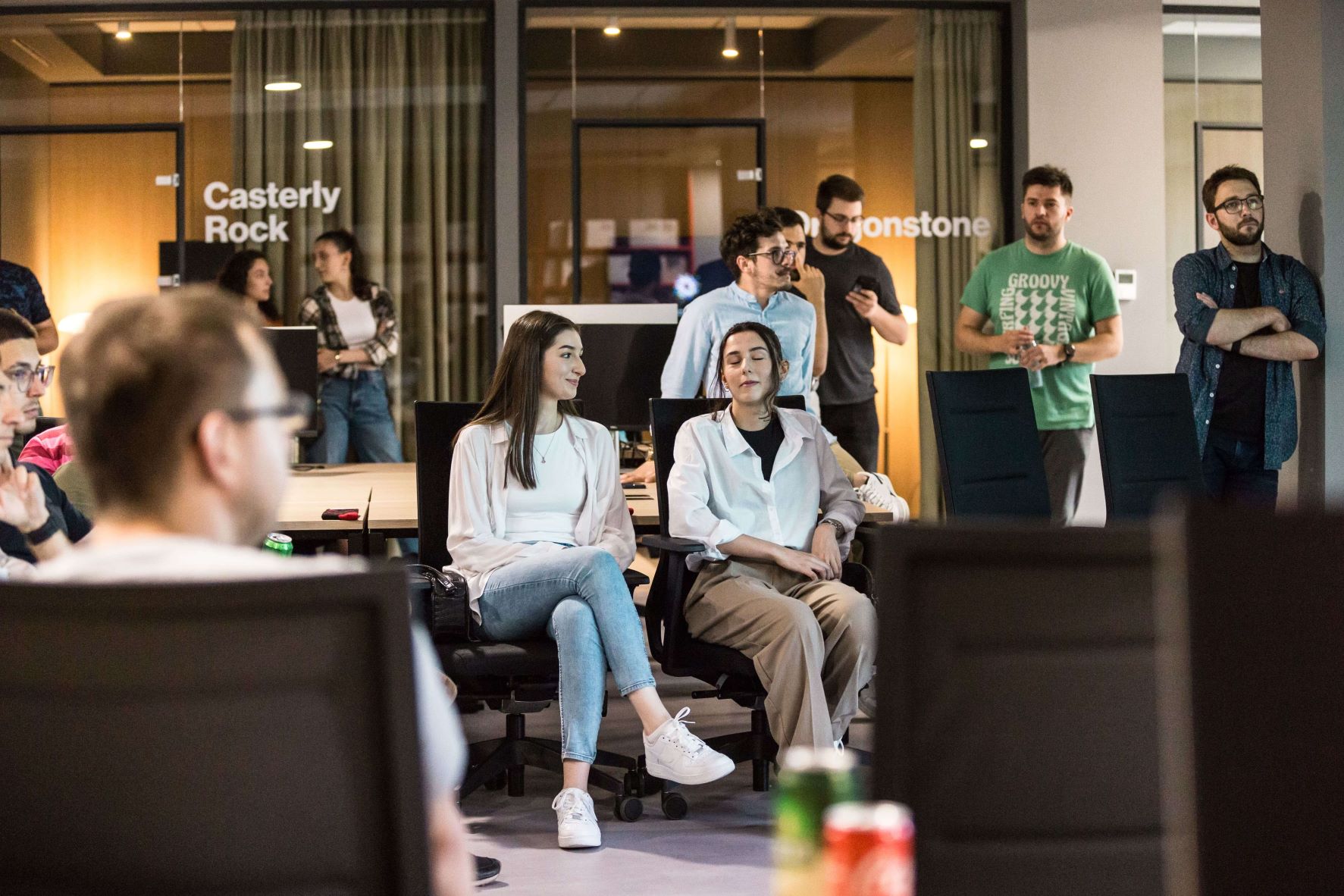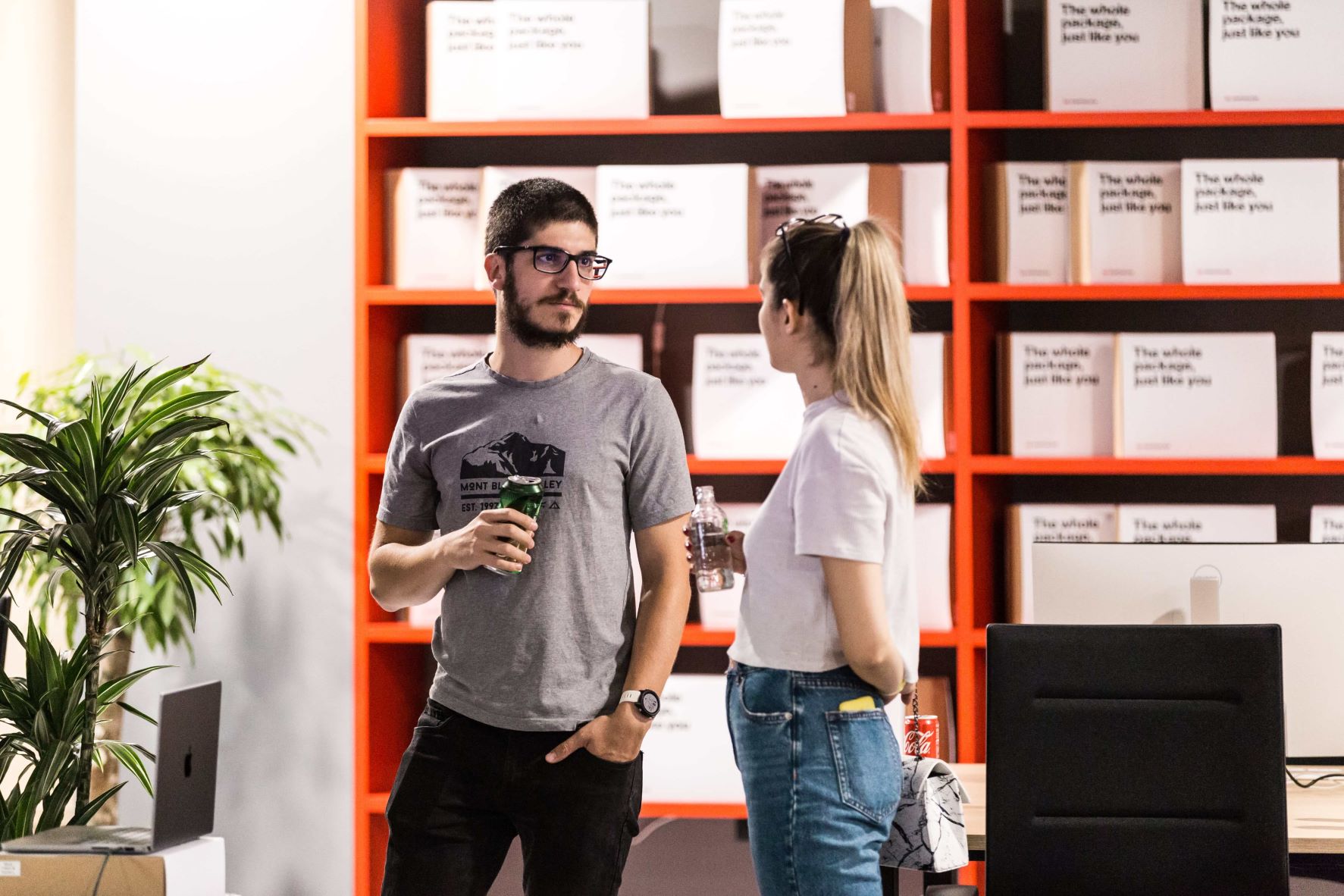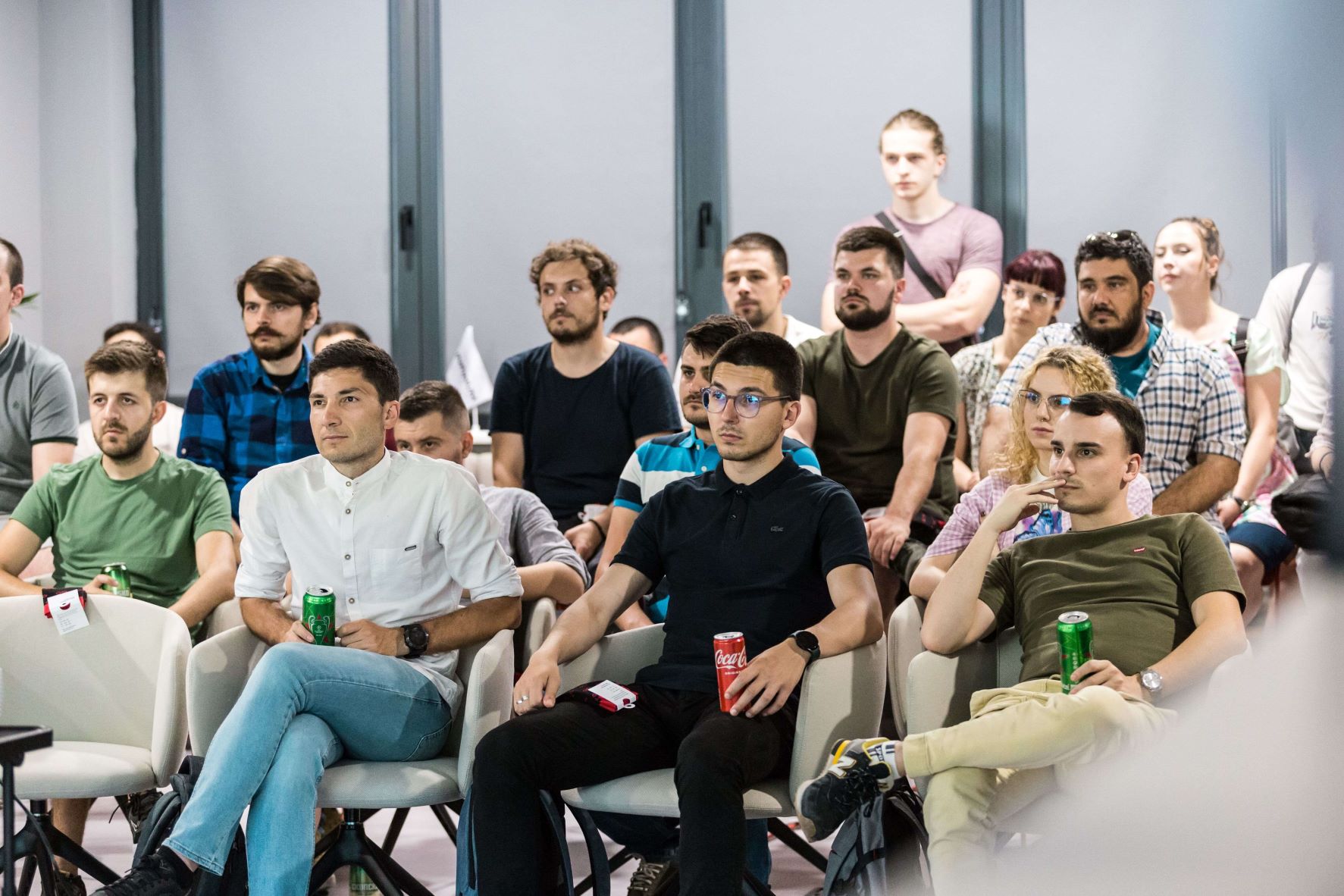 After we cut the ribbon on our new office and officially launched the first Infinum Talks in Skopje, onto new challenges we go.
Our next goals? Reaching 100 experts in the Macedonian office in the next three years and becoming the best employer in Macedonia, just like we've done in Croatia. Want in? Check out our careers page and let's get to know each other.