Each year, Apple and Google introduce new features and upgrades to their respective app consoles, iTunes Connect and Google Play Console, which are used for managing and releasing apps. As a company developing both for Android and iOS, we at Infinum use these consoles daily and have become acquainted with the quirks and intricacies of each.
In recent news, the Google I/O held in early May brought a few noteworthy updates to how Android teams conduct their business. Google has addressed the issues of app stability with a revamped Vitals dashboard and additions to Pre-launch Reports, which run tests on your app via the Firebase Test Lab. The company also introduced Dynamic Delivery, which impacts the size of the final APK delivered to your customers.
In 2017 and 2018, Cupertino finally allowed development teams to reply to user reviews and also gave them the ability to reset their app's score on each successive update. Crucially, they also introduced Phased Releases, playing catch-up to Google's Staged Rollout. September brought iOS 11 along with a whole new App Store. Apple used this milestone to announce they'll be ditching 32-bit apps in the near future. During WWDC this week, Apple introduced a new App Store Connect mobile app for developers similar in functionality to the older iTunes Connect. It is still unclear whether this app is a direct replacement for iTunes Connect, we will see in the days that follow.
Obviously, there are various angles to managing live apps. For the purpose of this article, we will compare how these two tech giants serve their communities of developers and companies that publish software for users via their respective stores. Let's dig deeper into the consoles to see which team is doing a better job across several general categories.
All development teams use either iTunes Connect (iTC) or Google Play Console (GPC). However, the vast majority of teams use these consoles with only a basic set of functionalities, the most critical one being publishing. As with every other web app used in day-to-day business, you're expecting a reliable, secure, and fast publishing tool. Speaking from subjective experience, GPC seems somewhat faster and easier to navigate due to its side menu with all the options clearly laid out. As the saying goes, a picture speaks a thousand words, so take a look for yourself: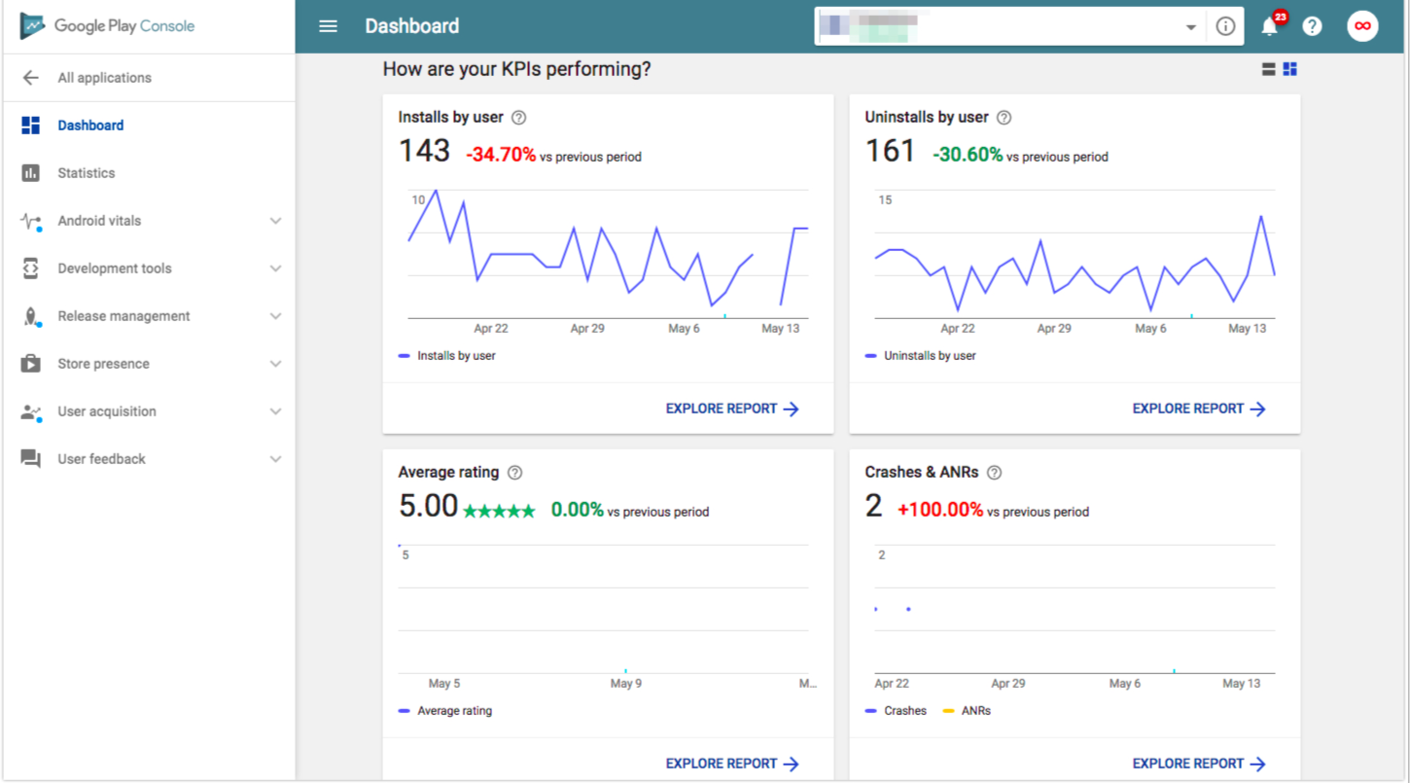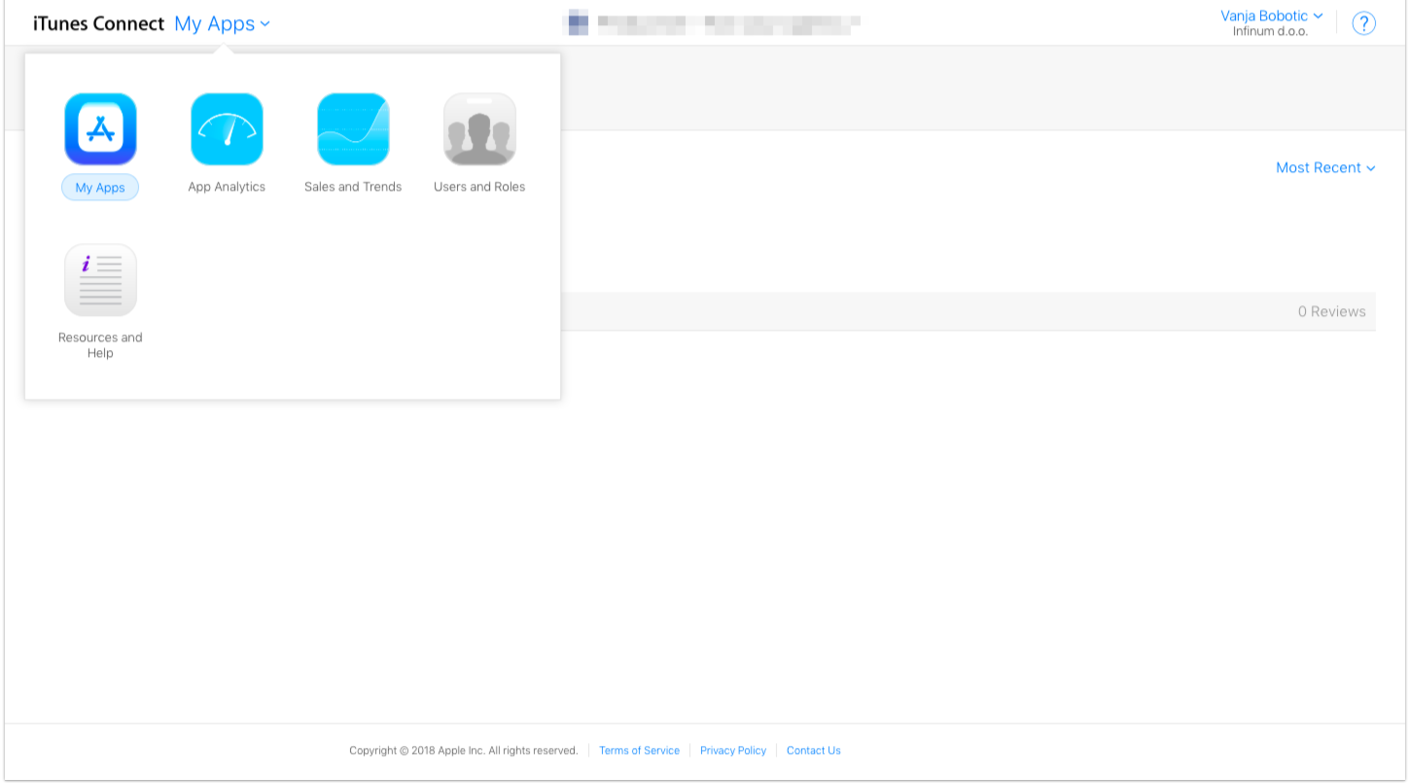 iTunes Connect is slow and hard to navigate. You'll get to know Apple's loading animations very well. One point to Google.
After submitting your app to iTC, you have to define who is going to test your application – internal or external testers. All selected testers will receive an email that allows them to download and install the app from TestFlight. This is a well-known service, now owned by Apple, for installing and testing apps prior to publishing.
Analogous to that, Google employs Alpha, Beta and newly introduced Internal test groups. (more on this topic). Currently, the Alpha is by default a closed track, while the Beta is an open track. If you choose the closed option, you can import a list of email addresses from an external file, add them manually, or add a Google+ Community Group to deliver the app to your testers. If the release published on GPC is production-ready and you submit it via the open track, anyone can join your testing program and submit private feedback to you.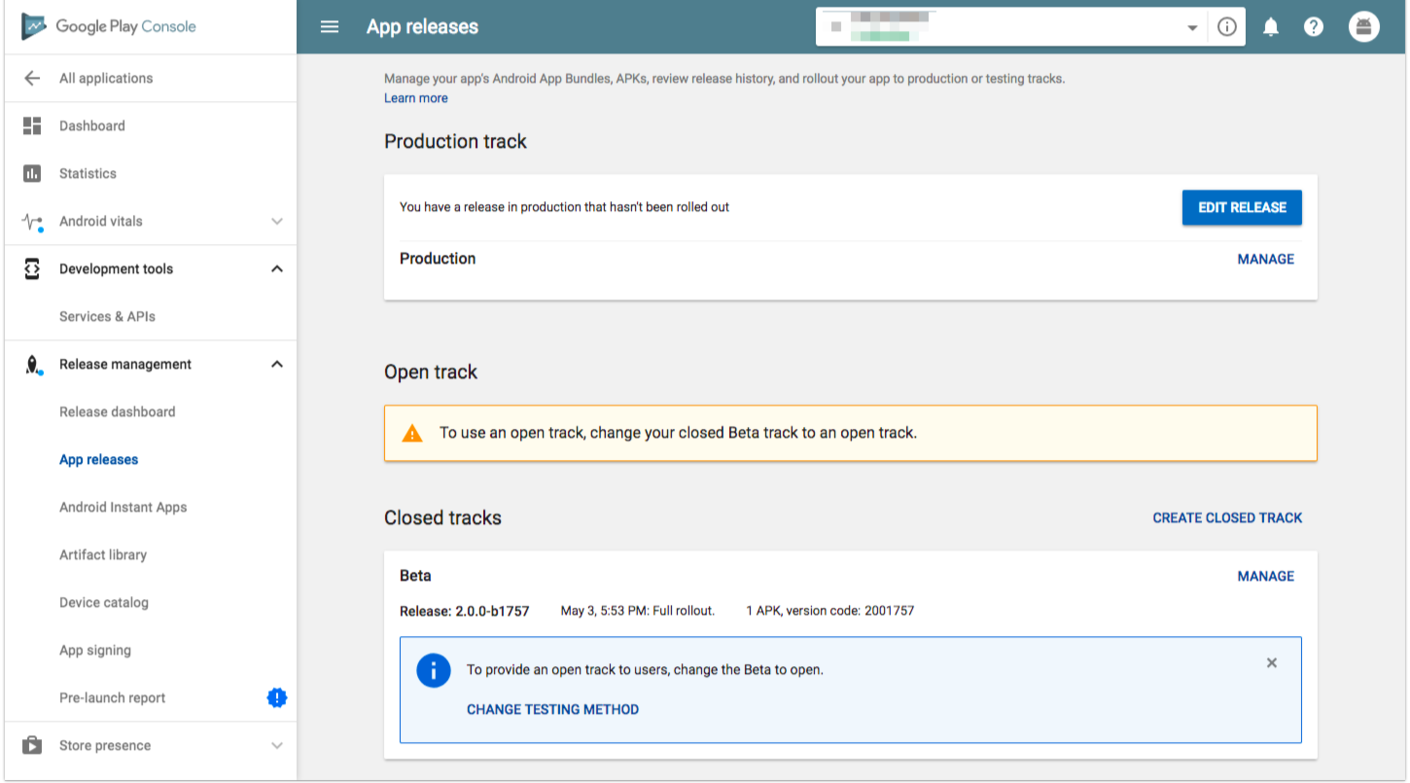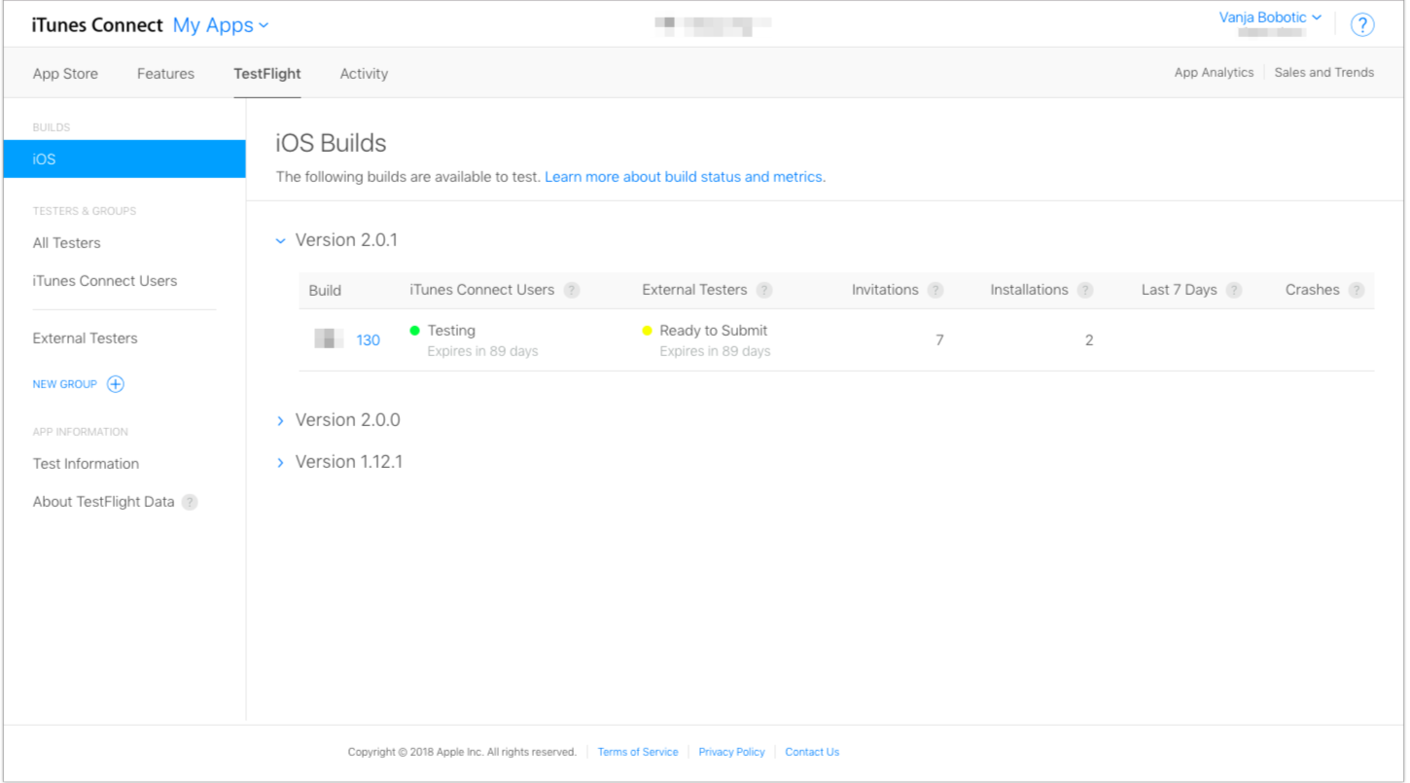 Both platforms have similar functionalities in the domain of Beta testing. The only difference is, for iOS, you need to install an additional app in order to get the Beta release. Because GPC and iTC are evenly matched in this category, we'll give a point to both.
Apple always has a clear vision when it comes to design, and this certainly carries over to iTC statistics. In iTC, the stats screen features a basic overview of user engagement, App Store impressions, crash reports, and marketing campaigns. However, it is not configurable and offers little insight into your app's all-round well-being.
GPC offers a tool for configuring reports, which allows you to compare several different metrics and break them down by dimensions. For example, you can find out how many people installed or uninstalled the app in a certain period of time, how many crashes were logged per Android version, how big the DAU/MAU is on newly released versions, etc. All of these metrics will help you get a better overview of how your app is performing. (While we are fully aware that there are other analytics tools out there that do a much better job than either of these consoles, we are focused only on iTC and GPC for this article.)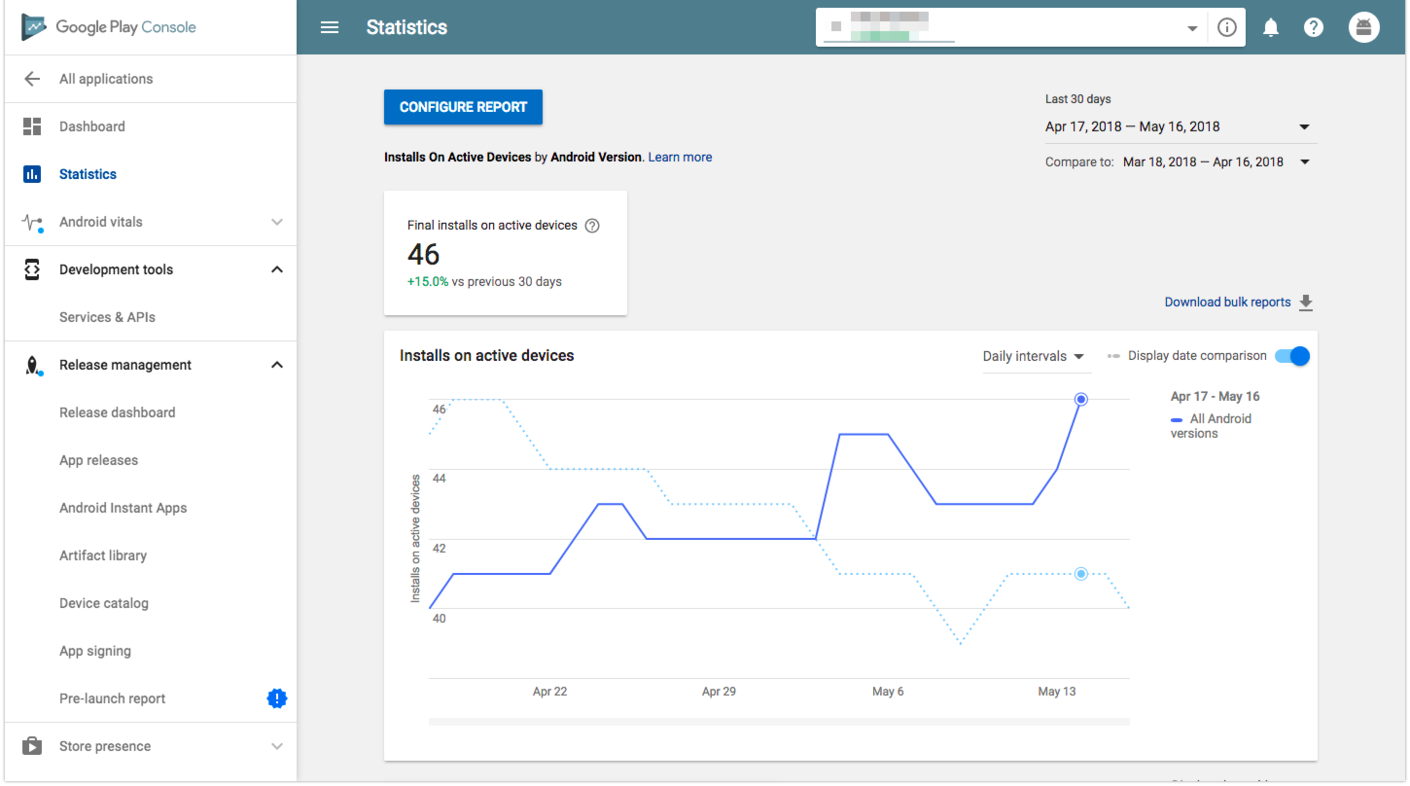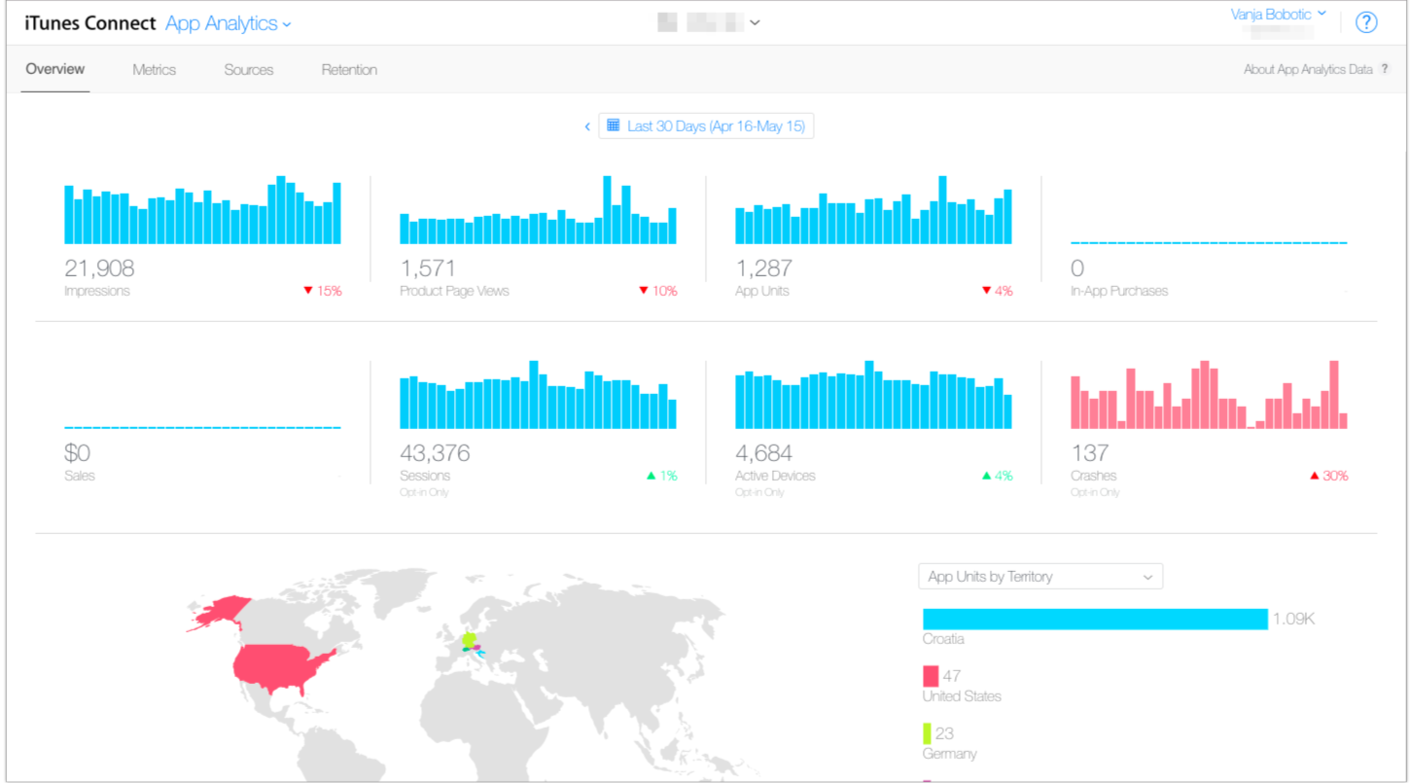 Because it offers a more flexible set of functionalities, GPC is the clear winner here.
In App Analytics, you will find a basic crash report with crashes that occurred in the last 30 days and the percentage of affected users. If you want to learn more, you can move to the next screen, which offers the exact number of crashes by date with an option to include additional filters such as app/platform/device versions.
GPC's ANRs & Crashes section offers insights that help you recognize exactly where the app is misbehaving. Apart from the basics, you can receive a stack trace and other valuable info attached to each logged issue. Also, you'll see a little message that says, "New in version x," if the crash never occurred in any previous Android version. Pretty cool.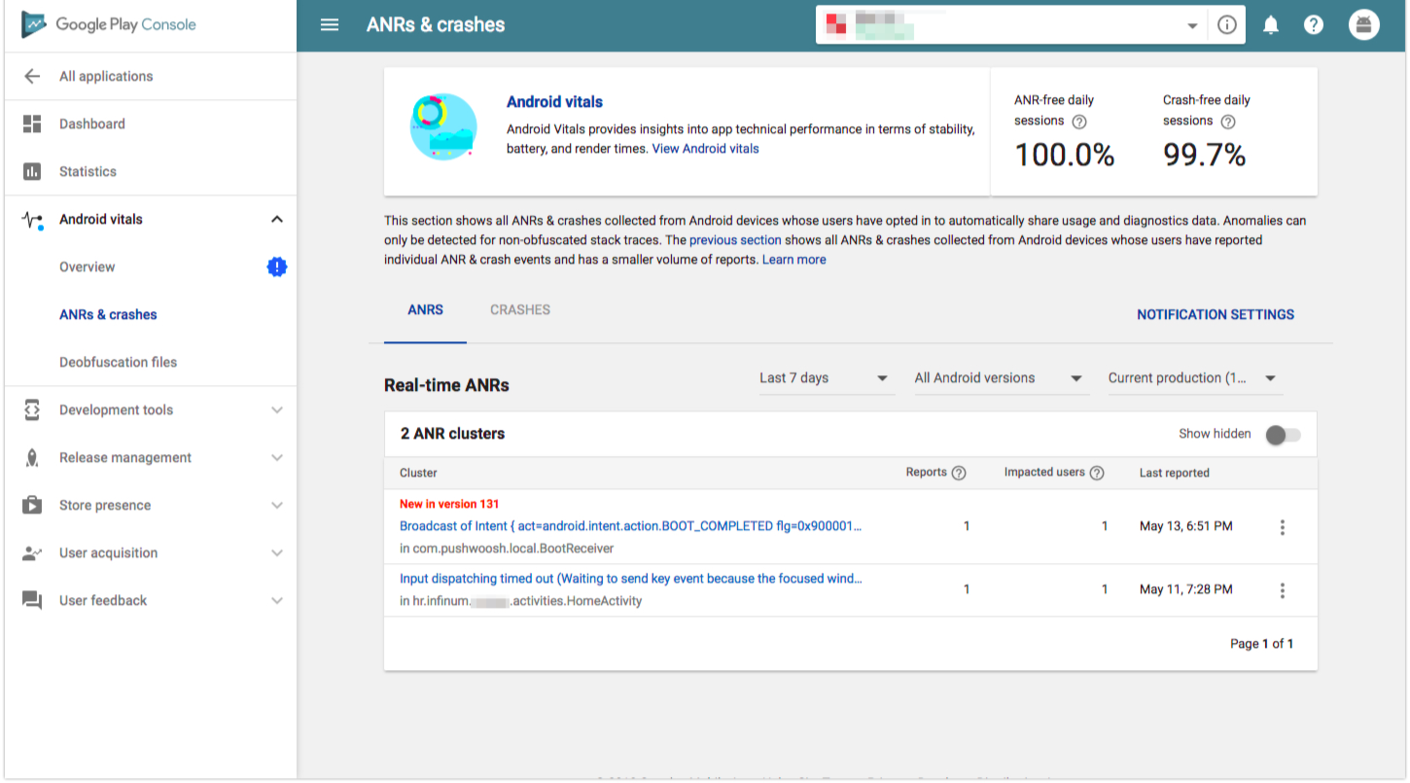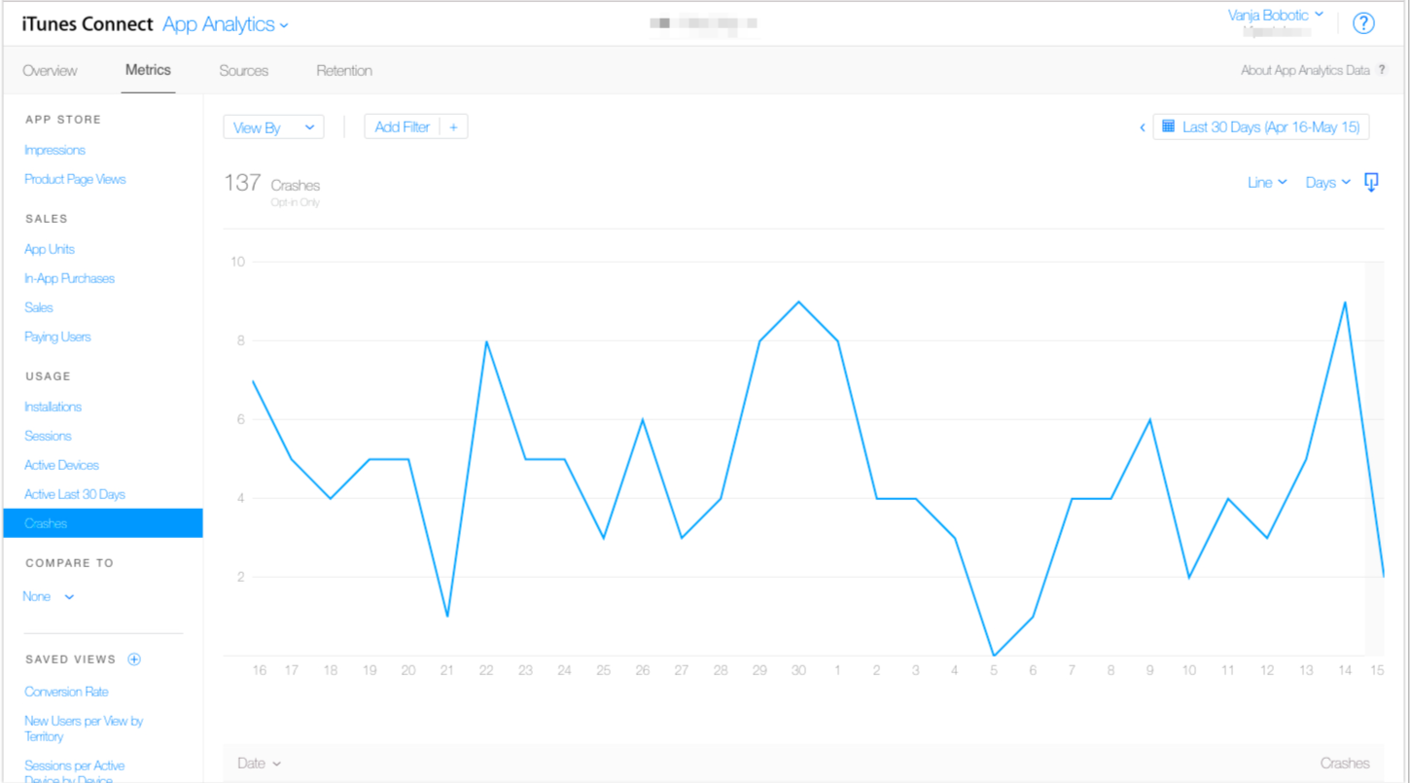 Somebody will probably say this game is unfair, but GPC clearly gets the point in this category, as well. Truth be told, neither is ideal. For instance, unless a user specifically reports a crash on Android, it won't show up in your console, so you'll be under the impression everything is just fine and dandy. If you're serious about tracking your app's health and keeping a smile on your user's face, you'll need an additional crash reporting tool.
Last March, Apple started allowing publishers to enter a dialog with their customers via app reviews. You can also easily ask users for in-app reviews, which greatly increases the chances they'll actually rate their experience.
Android developers started replying to user reviews way back in 2013. On the other hand, in-app reviews are still not natively supported on Android. So, developers can either implement custom solutions that lead users to Google Play or do nothing.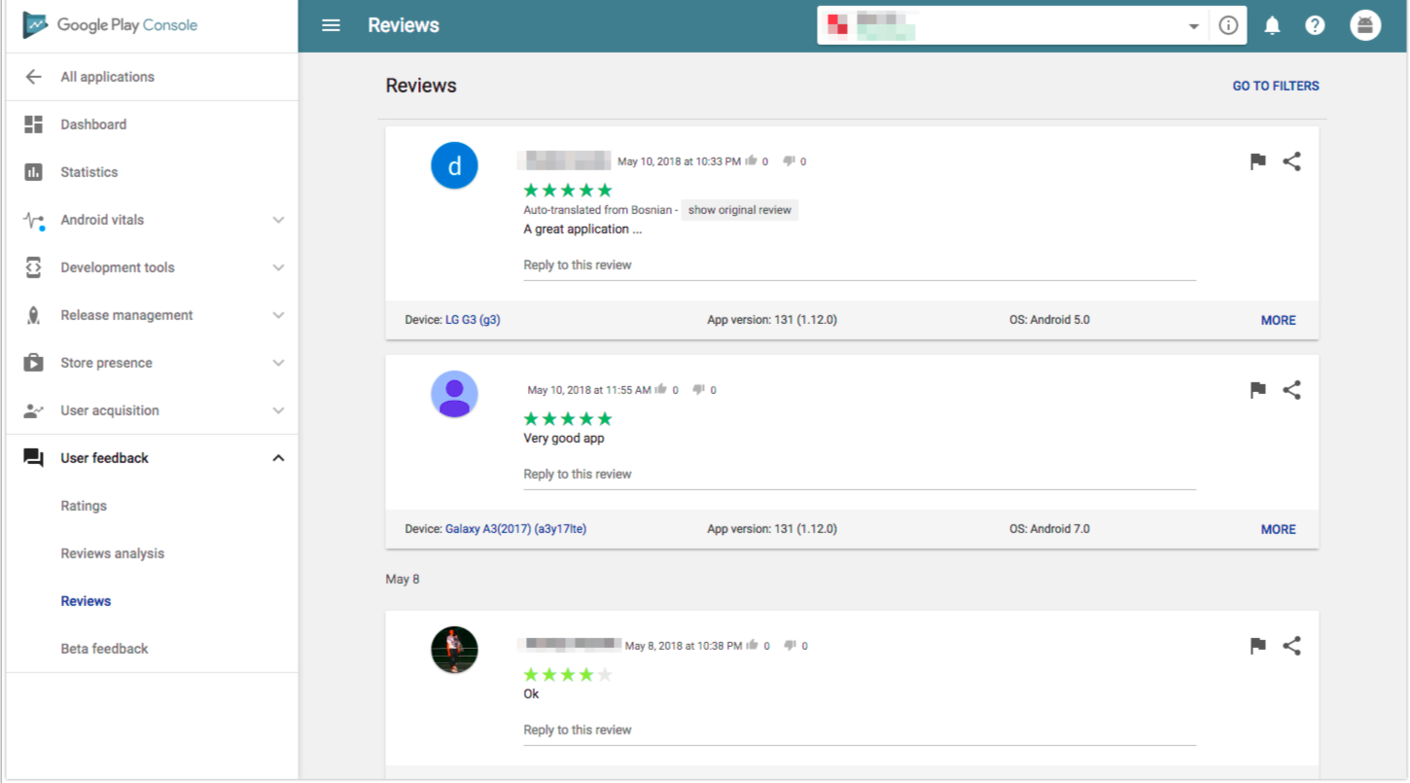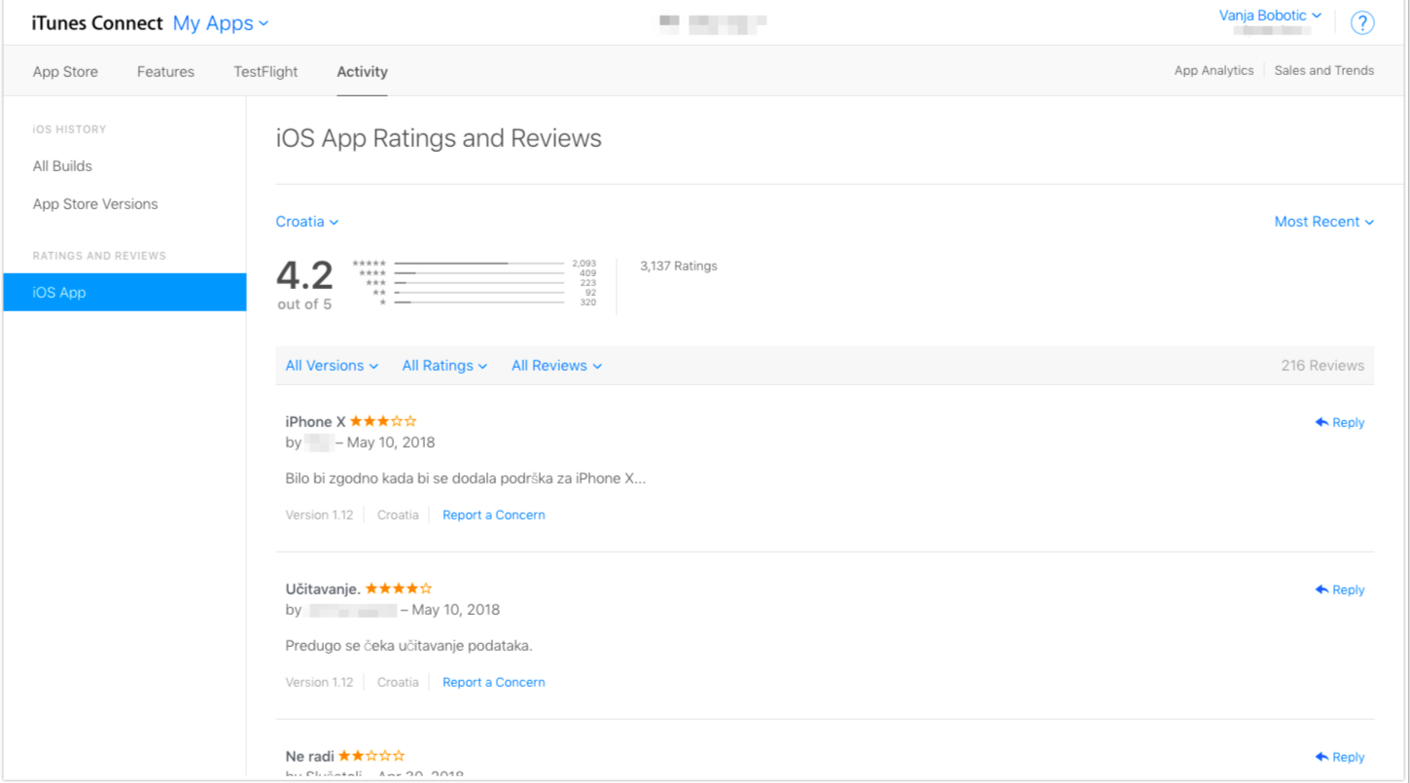 Both functionalities are similar, but Apple has made greater strides in helping dev teams reach their customers. Another point to Team Cupertino!
Apple uses a detailed Review process, which revolves around a set of technical, content-related, and design criteria. During this process, they usually catch major issues caused by various sources, such as broken links, crashes and major bugs, placeholder content, incomplete information, misleading copy, etc. The review process is handled mostly by humans, as far as we know.
GPC's pre-launch report, powered by the Firebase Test Lab, shows the results of automated monkey-based testing on real devices so you can spot and fix some basic issues before you publish. When an issue is discovered, you can check the exact device where the problem occurred and receive screenshots and a screencast. Not a bad safety net to have to complement your usual suite of automated or manual tests.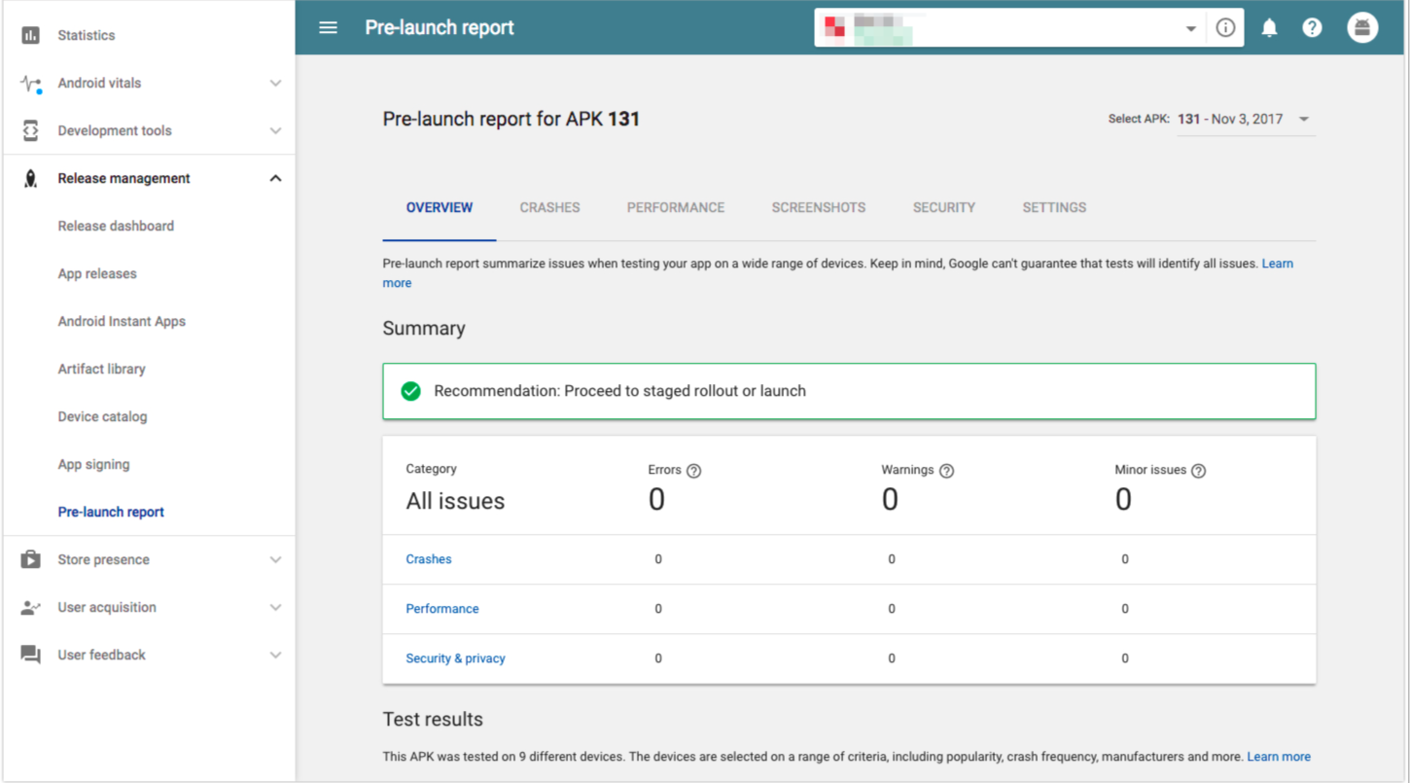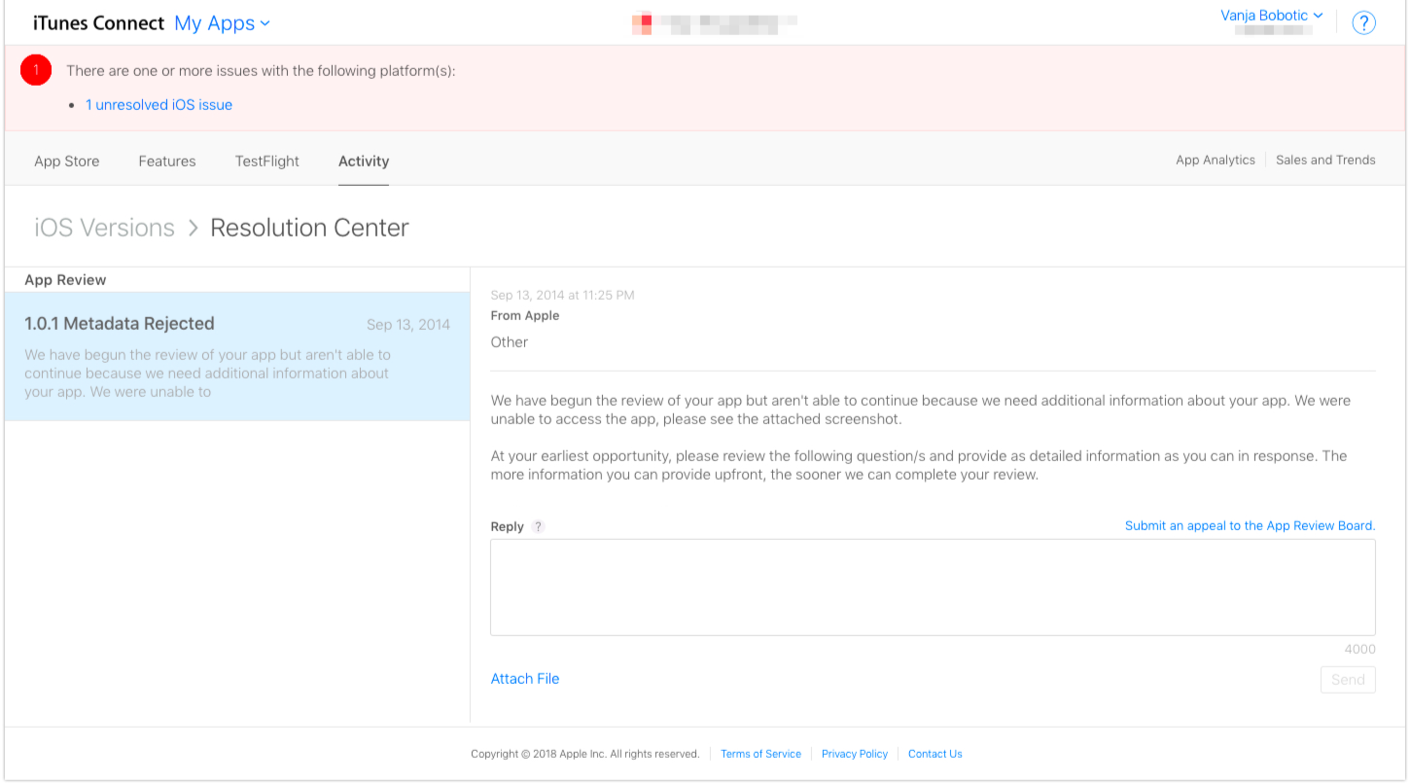 Automated vs. manual? We're not sure which is better in this case, and it seems Elon doesn't either. Google and Apple won't save you from bugs, but the fact that both provide an additional level of safety deserves a modest commendation for both. Each console receives another point.
There is no question that Apple's review process is a bit more comprehensive than Google's. However, there are major discrepancies between the two when it comes to the amount of time it takes for the app to land in the hands of users.
Google takes several hours to review and publish your app. On the other hand, iOS takes one to two days to review your app before publishing. Plus, Apple closes shop in December in a brick-and-mortar way.
Surprised? Google took a clear victory in an epic battle of the consoles.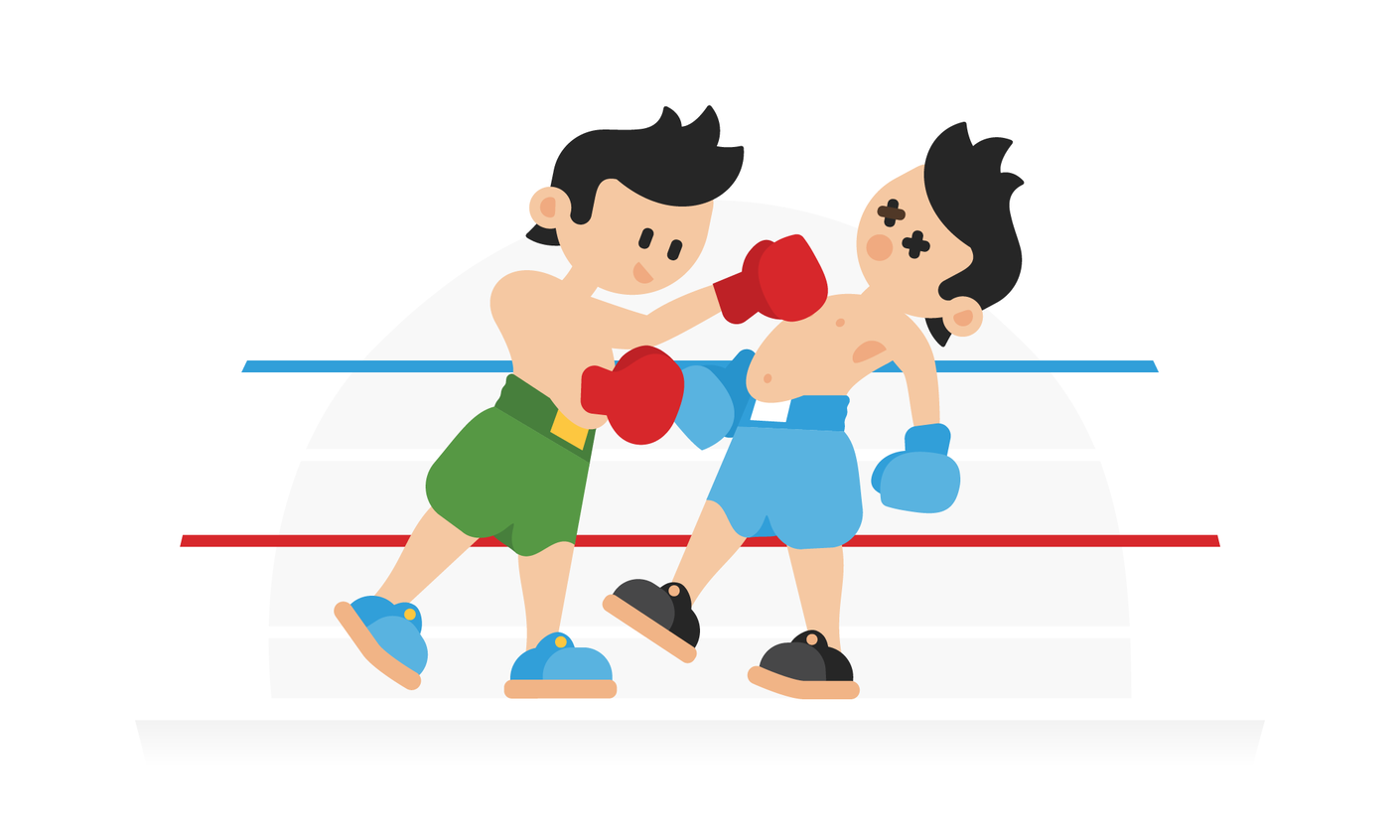 However, both platforms are usable and committed to making your life easier with each passing year. Developers are slowly gaining access to each step of the process—which means the dark ages of keeping your fingers crossed and hoping for the best are long gone. Thankfully, mobile app publishing is becoming more controlled and predictable.
While Apple seems to offer a more user-centric approach, Google's tighter integration with Firebase's facilities and Fabric means they might soon be able to provide an all-in-one solution and decrease dependence on third-party services. Let's give it another year and see whether Google takes an even greater lead on Apple.