We've done it again! One more Tesla Model S has been successfully hooked up to the web with the help of technology we've built. This was a part of a praise-worthy project initiated by The Car'Tell, a private member's car club from Luxembourg. Vehicle performance was tracked in real-time from Norway all the way to Spain.
Electric vehicles may be gaining momentum, but fuel-powered cars pretty much dominate the roads. Most people are not ready to take the plunge and purchase an EV; practicalities such as range and charging often seem like deal-breakers to average drivers. But some automotive enthusiasts would like to prove otherwise.
It was September last year when we first developed a widget that would display Tesla's information in real-time. Croatian entrepreneur and investor Saša Cvetojević did a Europe-wide road trip to show that electric cars can be used in countries without an ideal electric charging station infrastructure. He wanted to debunk the myth that electric vehicles have poor autonomy or limited mobility and to address frequent concerns on phantom drain.
Armed with knowledge gained from our maiden Tesla project, we have helped The Car'Tell team with their ambitious goal: to obtain the first ever girls-only world record in an electric vehicle.
A girls-only team conquer Europe
As the project website states, the common perception is that women are often just marginally interested in cars. That's why they wanted the record to be attempted by a girls-only driving team. Unfortunately, Sandra got injured during training right before the start of the event, so she was unable to participate. Nevertheless, the race was on. It was midnight, 9th of June when they started their descent from Nordkapp, the northern-most part of the old continent.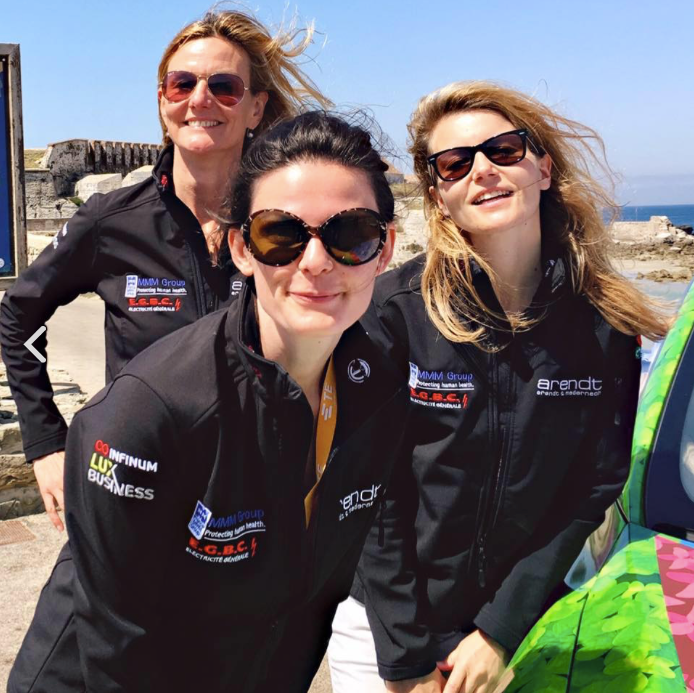 Tesla drivers benefit from an extensive charging infrastructure. That was a major reason why the 4.4.0 team chose the Model S as their race car. Since the last project we worked also involved the Model S, our developers were pretty much familiar with the what kind of data we can get from the car.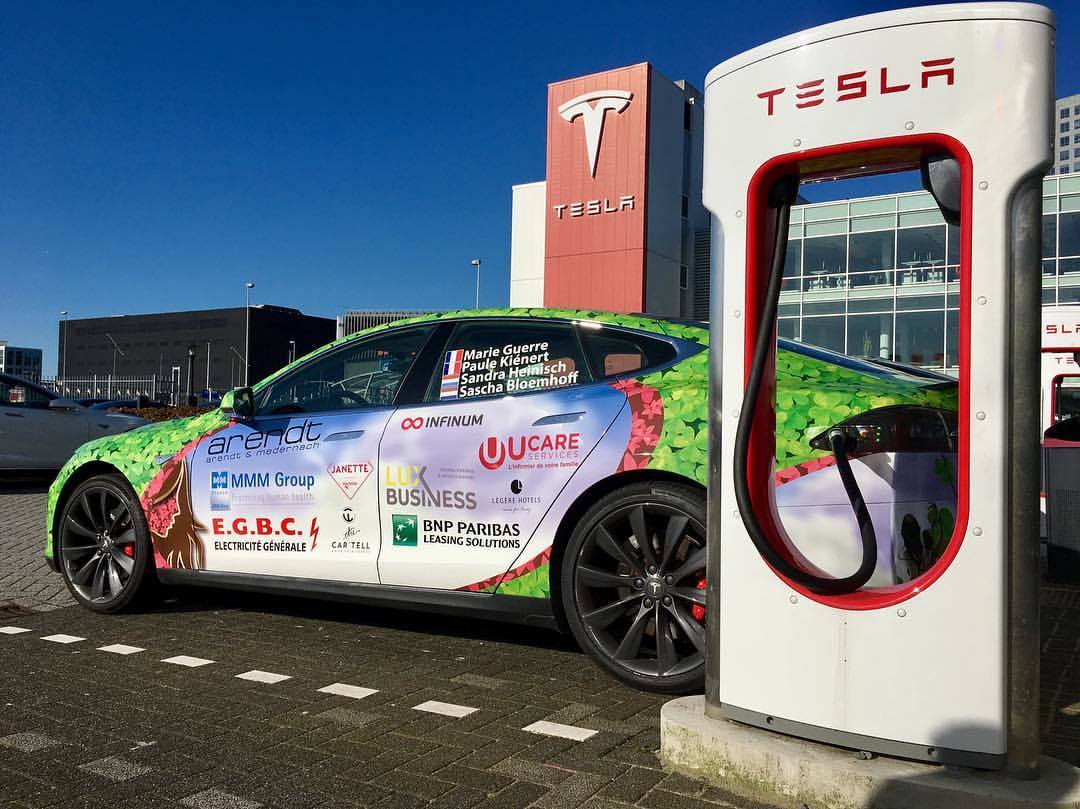 The focus of the project was performance and environmental impact, so we designed a widget that reflects that.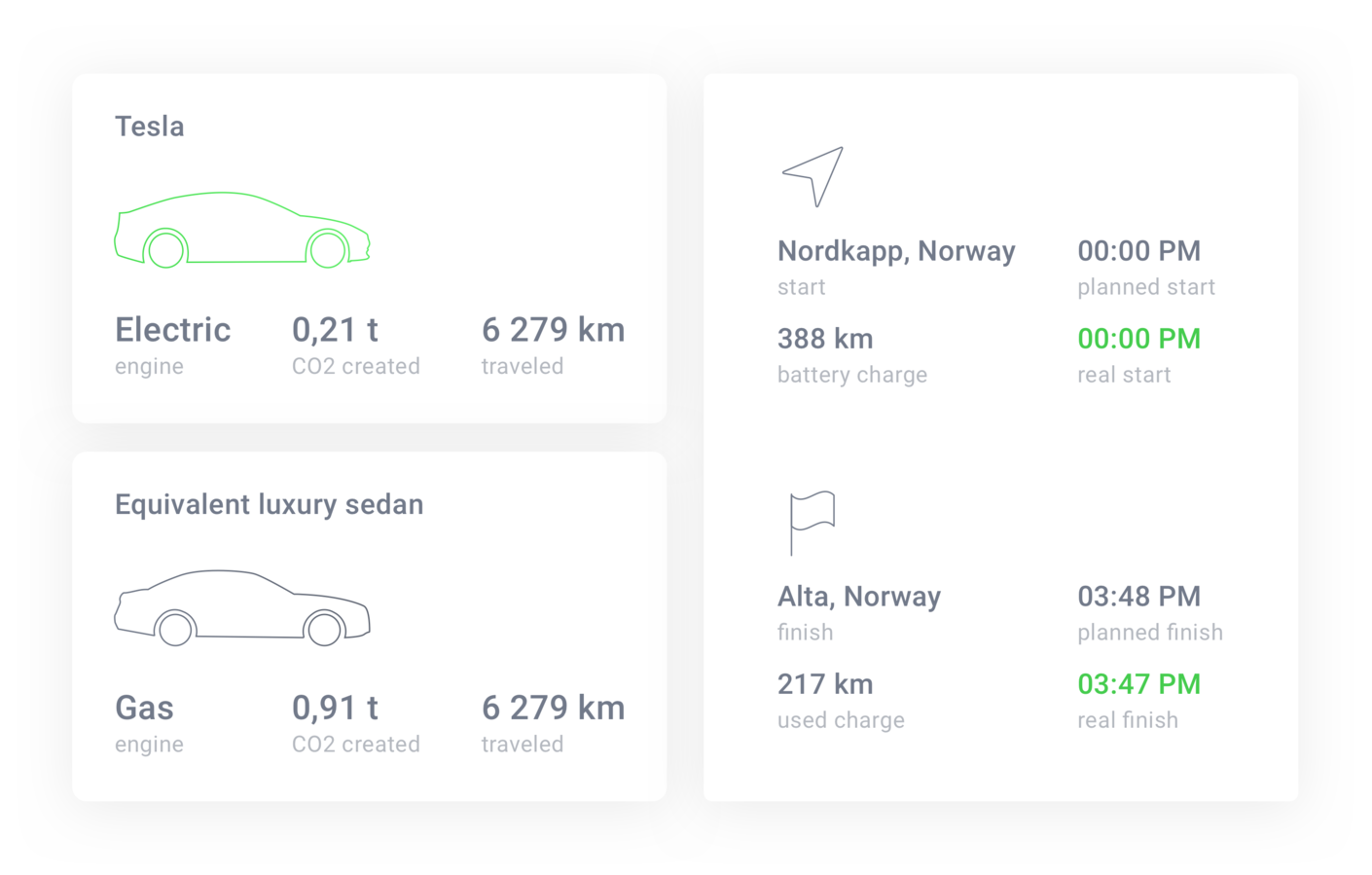 The girls were on a tight schedule, so in a true racing fashion, we've decided to create a map outlining all the pit stops on their Europe-wide route. Visitors could click on each stop and find information on planned and actual arrival times and how many kilometres they've travelled in between each stop.
We've sourced approximate CO2 emissions of a conventional luxury sedan and decided to benchmark that data against a Tesla's emissions.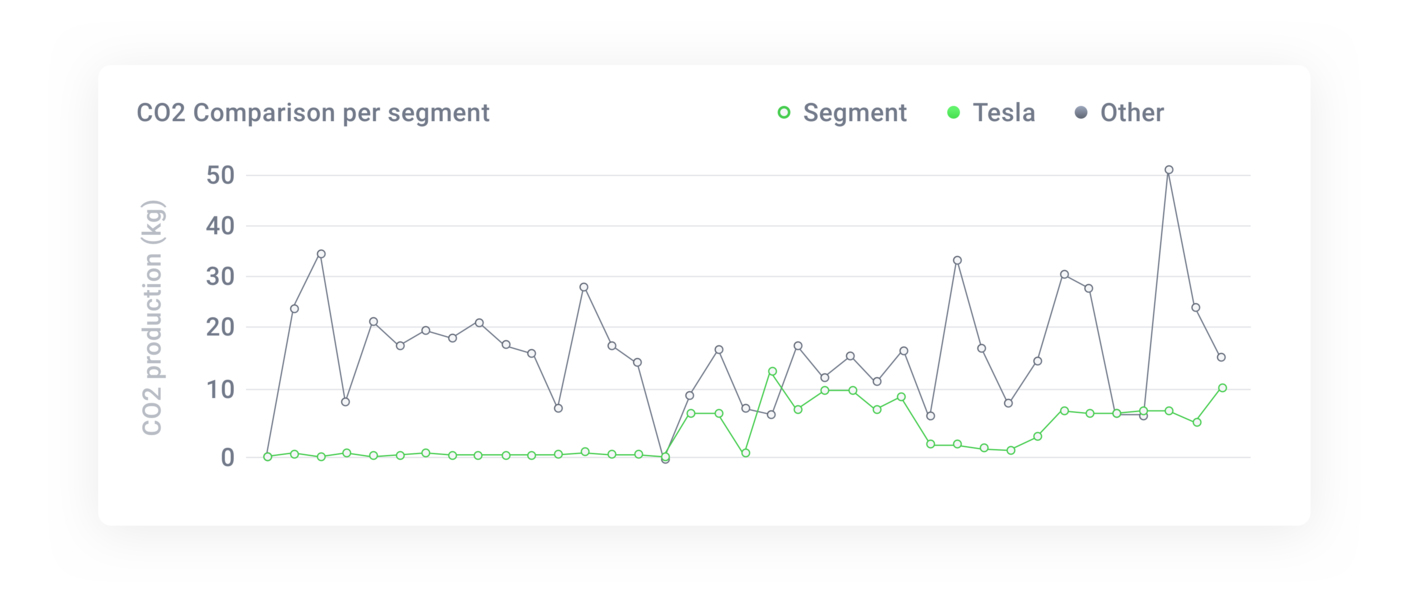 While the emissions of a conventional luxury sedan rarely fell below 10 kg per segment, Tesla's emissions vary depending on each charging station's electricity source, so there is a high correlation with the availability of green energy in the area. For instance, Scandinavian countries offer more renewables, so the emissions at the beginning of the journey were almost non-existent, while later we observed some increases depending on the station.
The team arrived in Tarifa at 23:02 on June 12th. They've made the finish line 58 minutes ahead of target! Total travel time was 95 hours and 2 minutes. The girls drove 6,279 kilometers through 7 countries without using a single drop of gasoline. Now that's a remarkable achievement.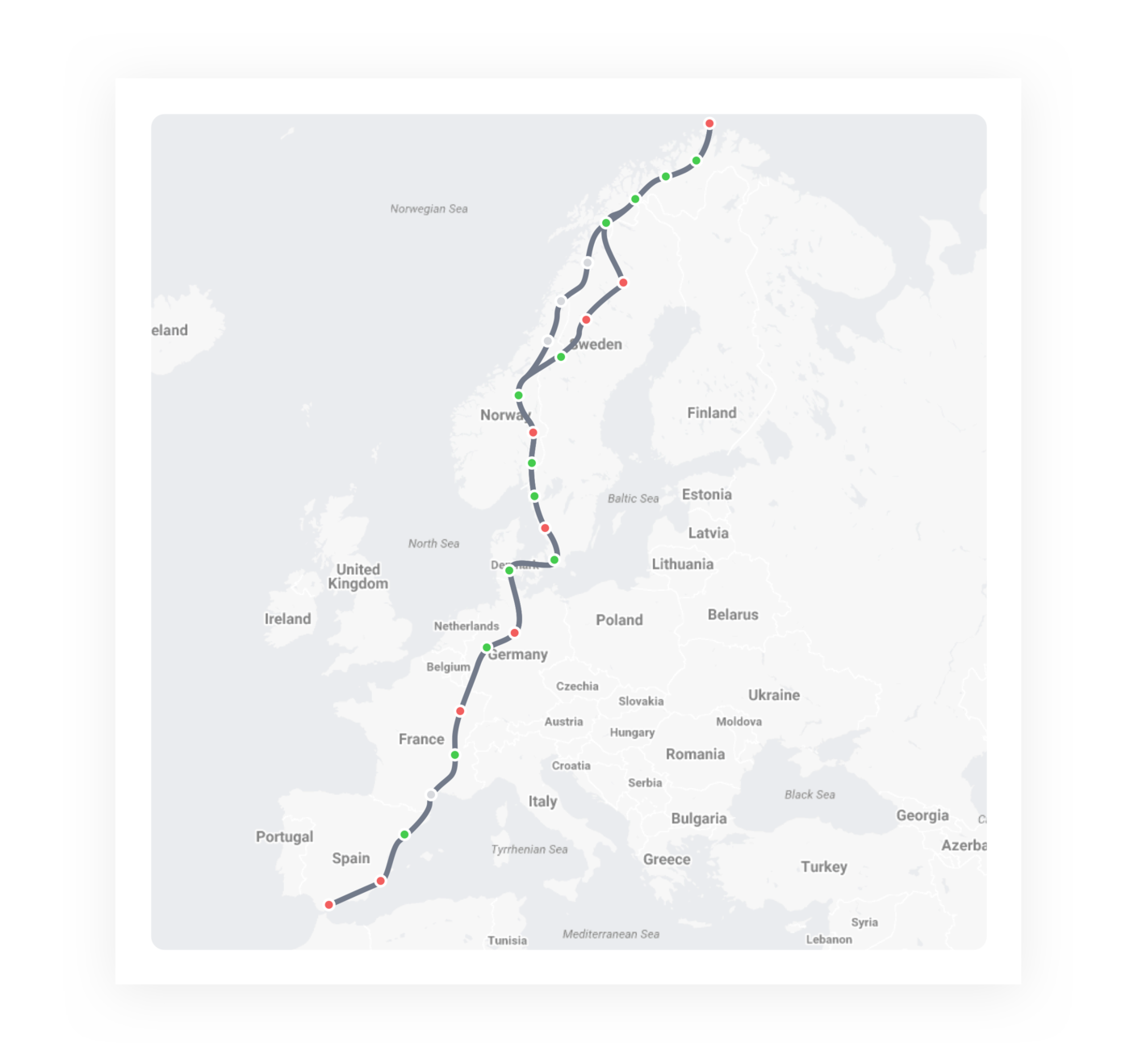 Building on the success of this project, the team at The Car'Tell will now start lobbying for governments to install proper infrastructure to speed up the acceptance of EV's as a mean of personal transportation.
Furthermore, they will be submitting all necessary data to apply for the Guinness World Record as the first ever girls-only world record in an electric car. We couldn't be more proud to play a role in this adventure.
Tesla is interesting because it's not just an automaker, it's a major technology and design company. They think and act like a tech company and thus pave the way in mobility and energy tech. The Model 3 is a sign that Tesla is ready for the bigger leagues, and with first units rolling off the assembly line, we can expect 2017 to be the defining year for electric vehicles.
But it's not just cars, we see an explosion of connected devices in homes. From smart appliances, energy meters, to wearable devices and virtual assistants. They are compelling not just for the diversity of data, but because, when successful, they essentially alter a traditional behavior pattern. Do we see a paradigm shift? Maybe. Do we enjoy working on such projects? Definitely.
Are you working on a groundbreaking project and need some help with technology? Get in touch, we might help out.