The time has come to try our luck in the Premiership.
We believe Croatia has the skills to challenge the English on more than just one turf – specifically, in the field of creating exceptional digital products, services, and experiences.
Infinum has landed in London
After several years of successful expansion to several international markets, the latest of which is our new office in Montenegro, we're proud to announce Infinum has established a presence in the UK capital.
With a top-notch team and years of experience behind us, we're looking forward to introducing our winning formula of consulting, business design & innovative engineering to the UK market.
Getting closer to our clients
Expanding operations to one of the most important markets globally was a logical next step for us.
After more than a year of having to collaborate remotely, we wanted to move closer to our clients to strengthen existing partnerships and build new ones. And what better place to drop the anchor of our next office than in London, the hotbed of technology, innovation, and talent.
Scaling business with global leadership
Speaking of talent, Infinum is joined by Managing Director Jonathan Boakes in London to lead the charge in scaling our people, culture and operations. "We're looking to roll out Infinum's blended, borderless approach over the next few years and bring in some of the UK's leading talent to achieve clients' digital ambitions", says Jonathan.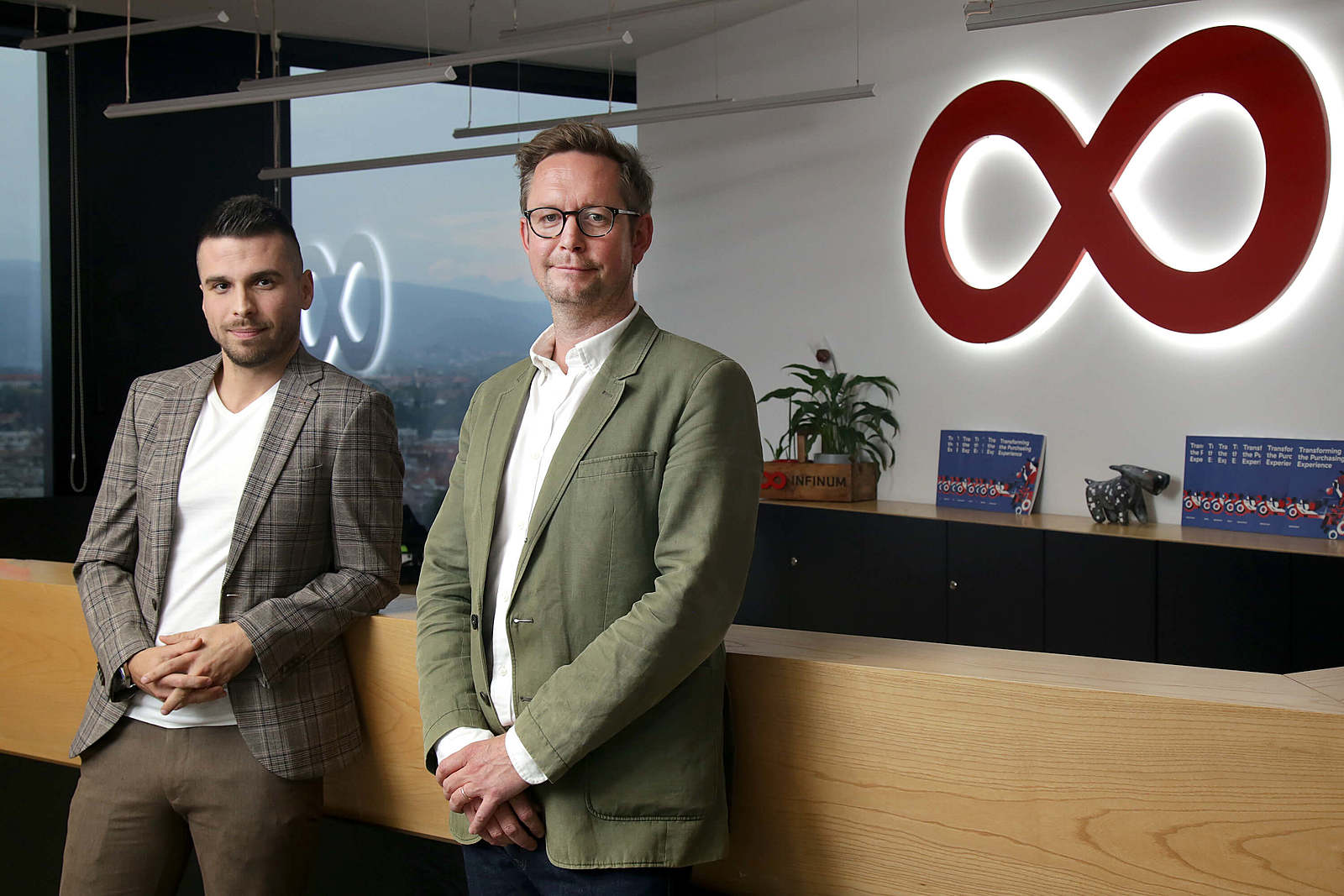 He has previously worked with clients like BAT, Fujitsu, Avon, Police, & SRT Marine Defence, as well as multiple scale-ups over the last few years. At MonstarLab (previously Nodes), where Jonathan held a number of key roles including Commercial Director & Managing Director, he grew the team from 5 to 35 in the UK in the first few years, and jump-started their expansion further into Europe.
In addition, leveraging Jonathan's experience in the enterprise sector, Infinum has already started working with some of the Big 4 firms and will continue facilitating digital transformation in the sector as we advance.
Several things drew Jonathan to Infinum. "I was impressed by the leadership setup and a 16-year history full of incredible client wins and innovative joint ventures for one thing, but my interest grew after learning about Infnum's initiatives like Infinum Foundation and Infinum Academy."
As a big proponent of green energy, Jonathan is excited about Infinum's work with Porsche and Rimac, and eager to build on that further.
He also seems to like the people here: "It's only been a couple of weeks, but I've already been bowled over by the professionalism, friendliness and authenticity of the colleagues I've met with in all the offices. Building teams and working with talented people is a privilege, and one that I enjoy massively", Jonathan concludes.
Welcome, Jonathan! As long as we don't discuss football, we'll get on perfectly well.