In particular, we took the throne between mid-sized companies. When asked whether we expect to win the prize next year, our HR Wonder Woman Tanja said she hopes another company takes our place next year. And so it was.
This year, we competed in the large companies category for the first time, winning the first place among the heavyweights.
The competition was tougher than ever before, as some companies have held the throne for more than 10 years!
However, not everything unexpected turned out to be such a nice surprise in 2020.
Tom and I founded Infinum in 2005, which means 2020 would have marked our 15th birthday.
We started planning the celebration ahead of time, opened a task in Productive to discuss the details, started brainstorming ideas – the whole bit. We had a shortlist of bands we wanted to hire for the event. We even made a down payment for a venue that could fit 500+ people. We were going to go all in. So was Covid-19.
We were about two months into the pandemic when it became clear that this was not going to fly. Instead of sending out invitations, we sent out trucks to deliver equipment to our employees' home offices. Instead of printing limited edition merch, we ordered several batches of face masks. The only alcohol we needed was the disinfecting kind.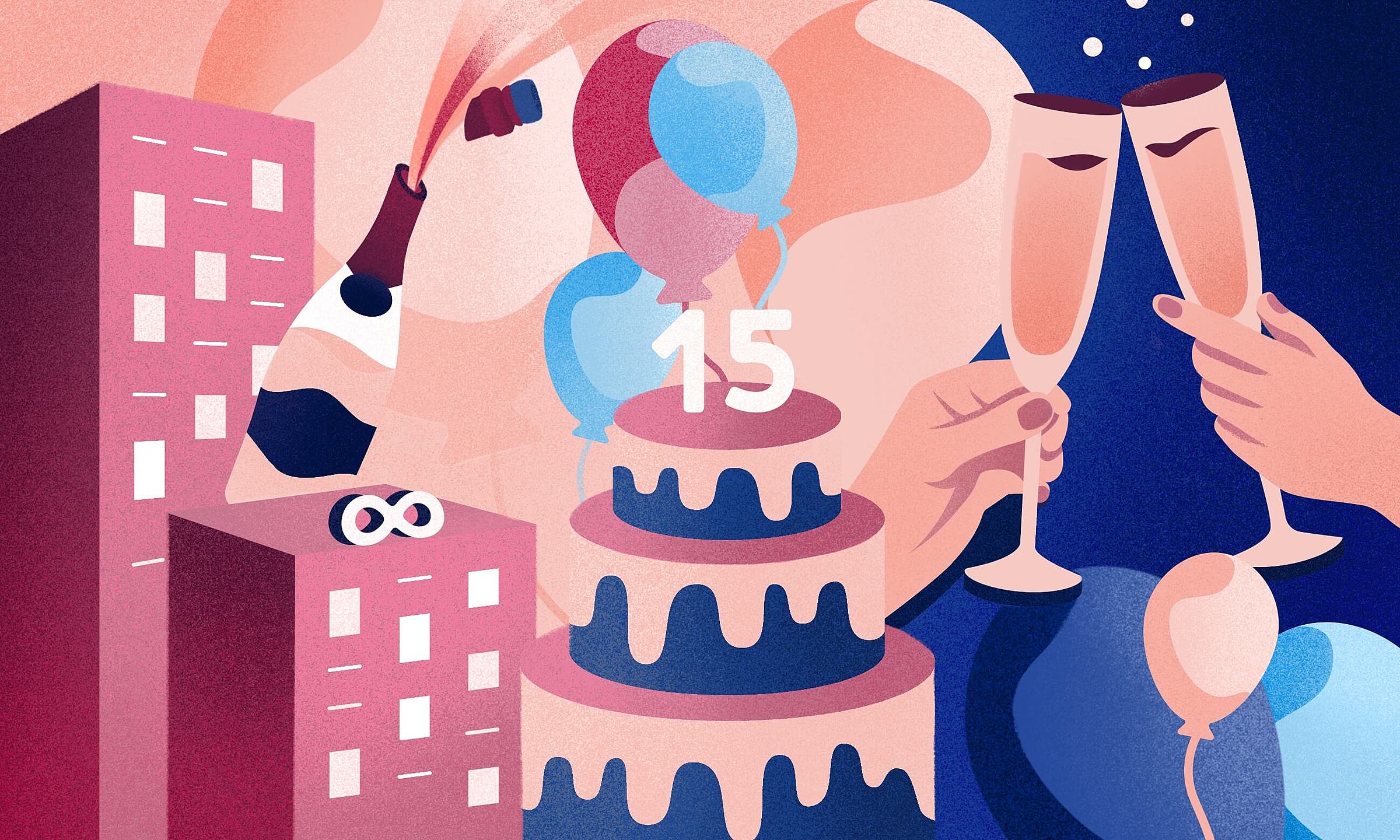 But canceling a birthday party is just a needle in a haystack in a barn full of horseshit that 2020 is. Everywhere around us, people were losing jobs. They were losing loved ones. They were losing their minds.
We had to sit down to discuss important questions: How to approach the people and how to approach the projects, because one affected the other. We came up with a strategy and followed through.
Fast forward eight months, and we're wrapping up the year satisfied because we've managed to grow our team further, continue working with fantastic clients, and even took on new projects. We've also started a joint venture that will secure another 100 jobs in the next three years, and we have more surprises in store.
Recognition beyond compare
It means that in a year filled with uncertainty, fear, and isolation, we managed to contribute to maintaining stability, positivity, and unity in the lives of people who make Infinum – Infinum. Not Infinium, nor Infinitum.
It's about time you guys get our name right.