It seems there's a swarm of IT/tech/startup conferences popping up all over the globe. Choosing which conference to attend can often prove to be a challenge. At the end of the day, you'll probably settle for the best ratio of content and time, as when going to a music festival.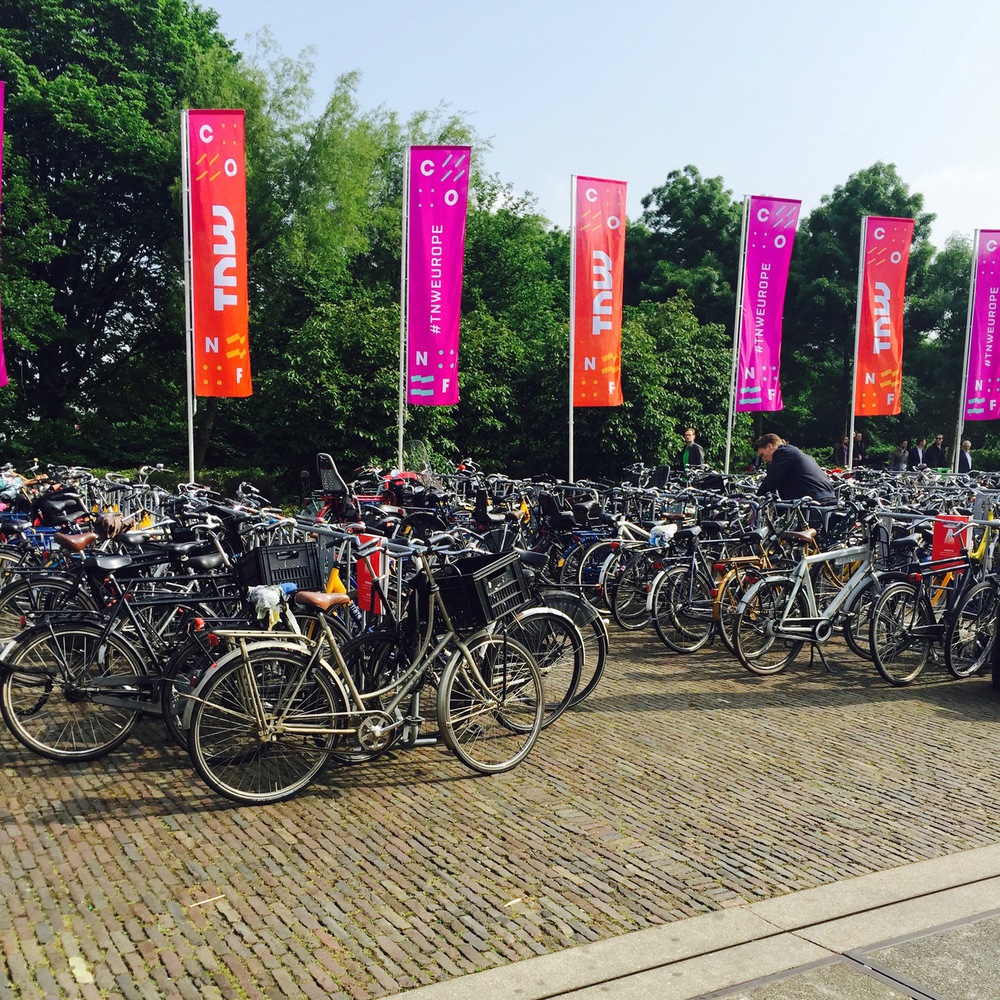 Keeping that in mind, we decided to visit The Next Web conference in Amsterdam. For the line-up, of course. The historical heritage, space cookies and the red-light district had nothing to do with it, seriously!
The conference took place between May 27th and 29th, and the speaker list was jam-packed with big names. The likes of Google, Facebook, Reddit, Basecamp and other industry leaders were all there. All the companies that built an entire industry were poised to speak about Digital Innovation at a conference called The Next Web.
C'mon, this must be good!
Expectations were high (no pun intended)
I was imagining presentations along the lines of Amazon's CTO announcing a concept of a fully functional robotic velociraptor that walks the streets while streaming the whole thing live on Facebook. Online users could connect to it through Oculus Rift to wreak havoc and vengeance against FOX for canceling their favorite TV show.
After the terror and mayhem ends, everyone starts up Google Now trying to remember where their autonomous vehicle parked itself.
My expectations may have been a bit unrealistic (yet plausible!), but I did expect at least a sneak peek into what all these tech R&D departments are up to. So, what did we see?
We're sad to say robotic velociraptors were nowhere to be seen. Google and Facebook had rather bland product development presentations, while Amazon's CTO and Microsoft's Principal Researcher both gave technical but engaging talks. But there were a few standouts.
Personally, I'd say the show was stolen by some names you probably all know of – Gary Vaynerchuk, Ryan Leslie and Casey Neistat. These guys fall into a whole different category of speakers, and rightly so – they're entertainers at their core.
They all shared invaluable entrepreneurial advice and warnings, and it was evident they were talking from their personal experiences. The emotions were what kept the audience nailed to their seats.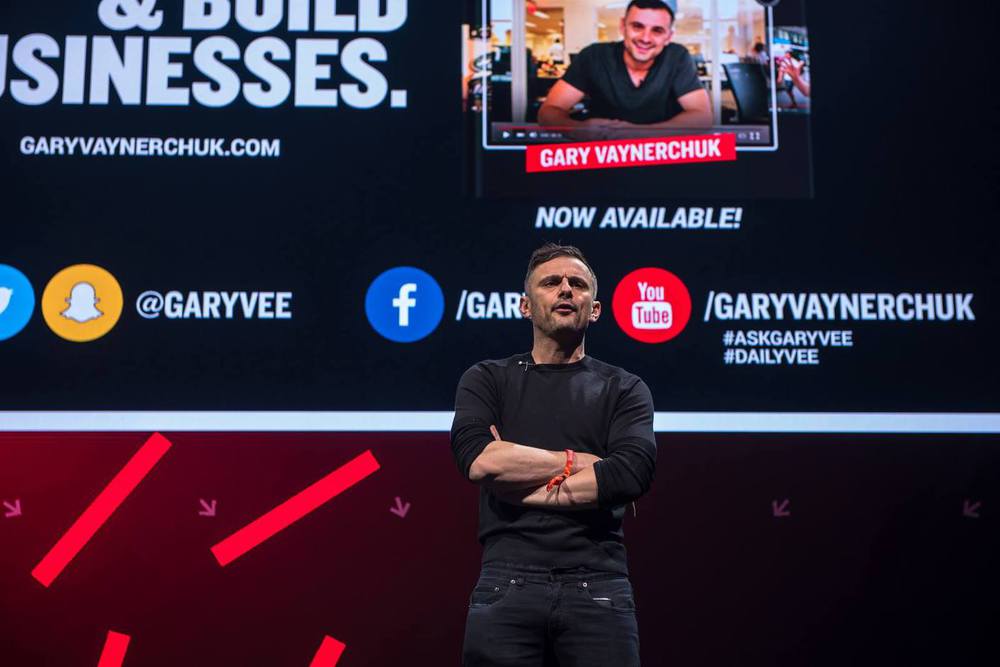 Gary V. faced the startup-filled audience by conveying a brutally honest statement. "Most of you will fail, not all of us are cut out to be entrepreneurs", he said. Startups today focus on attracting investors instead of focusing on monetization. It all results in an unsustainable environment.
But it wasn't all pitfalls and doom talk, there is a pot of gold at the end of the rainbow. To reach it, according to Gary, you must be honest with yourself, admit your shortcomings, embrace your flaws and become better for it. This will culminate in realistic and achievable expectations.
And there I was, expecting robotic dinosaurs. "He's talking about me!", a sharp thought pierced through my brain. Don't you love it when you can relate with the speaker? Gary left the stage with a standing ovation.
There was also a Dutch team that made Nupky – their device will finally turn DJs into musicians (bring on the hate). There was a whole lot more of interesting ideas and products and some extremely hard to pronounce names. Each time I'd see a puzzling name I would comfort myself by thinking "I'm just not Dutch enough".
When I look back, this spectacularly organized conference (with light shows, Morgan Freeman, standup roasts, video walls, etc.) did in a way achieve what all conferences are meant to do. It brought people from the industry together in one place and allowed them to interact.
There were a couple of amazing speakers, startups got to tell their story to anyone who would listen, and some business cards got exchanged. Just being a part of such an intense environment every once in a while has a refreshing effect. Intense, but refreshing.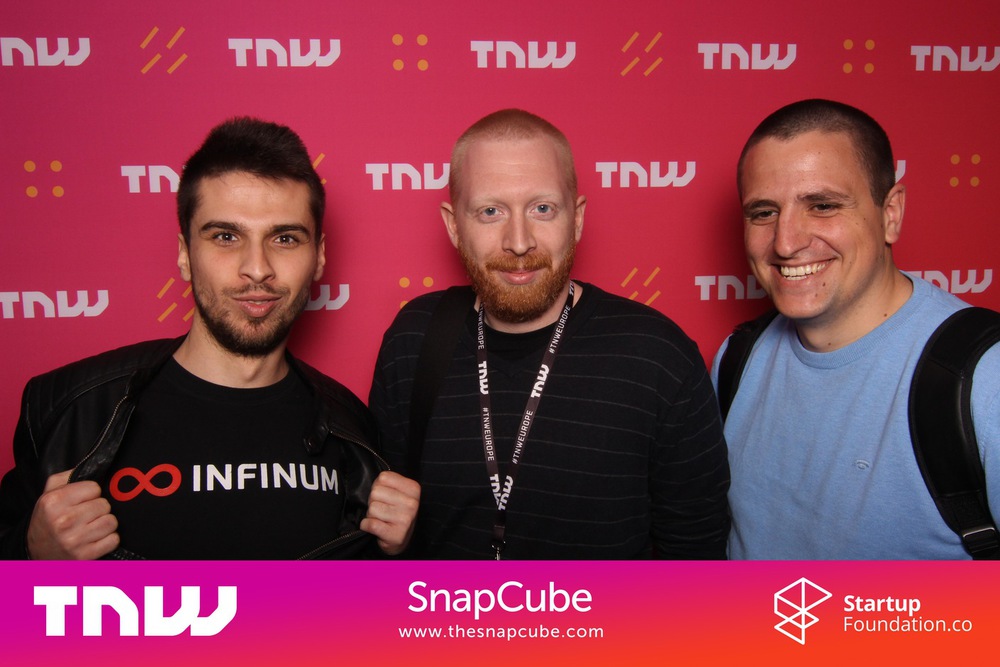 If you're looking for a conference that will take you to the bleeding edge of technology – this may not be up your alley. But if you are an aspiring entrepreneur, a startup, an agency, or you'd just like to exchange experiences, this may very well be the place to promote yourself and what you do.
Don't get me wrong, you will have fun and come out wiser – but without those robot dinosaurs, you came for in the first place.