Mate Rimac developed the world's most powerful electric car – the 1000 hp Concept One. Now he's trying to apply that engineering knowledge to electric bicycles.
The Greyp G-12 is an awesome bicycle. It's fast, recharges during braking, it can do 120 km of range, and charges from the same wall socket as my smartphone.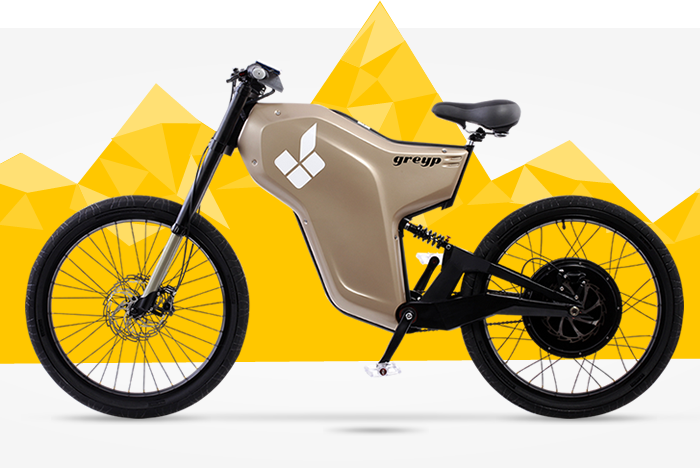 We took the bicycle for a spin and it's everything we hoped it would be. It gets up to speed in a matter of seconds, makes everything fly by, and, best of all, you don't need to turn the pedals. The bike is advertised as a bicycle when you want it and a motorcycle when you need it. And it delivers.
The G-12 has lots of nifty features that made us go "wow":
you start it with your fingerprint (and each finger can start a different mode),
can switch three driving modes on the fly (street, power and eco),
has a big display that informs you the whole time (and we helped design it's interface),
has a battery that allows the bike to reach up to 120 km with a single charge
and that charge takes only 80 minutes by connecting the bike to a regular wall socket.
I know what's going to be on my Christmas wish list this year.
Designing the UI for the display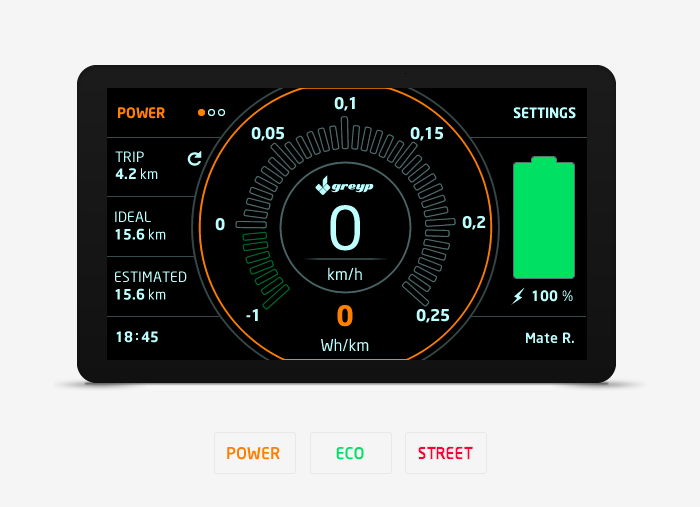 The first thing we collaborated on with the great Greyp G-12 crew was the graphical UI for the bike's display. Our idea was to design a graphical user interface that would display all the info that could be of use, but would also show the user everything he needs to know at a glance while riding.
A bike with all those bells and whistles deserves a website that's just as good. We went for something that looks good, is easy to understand, but also fun to use.
The website just makes you play with the bike – you can take a look at it naked (it's G-rated, don't worry), explore each part of it, and even ride it to see how the battery fills up while you're braking.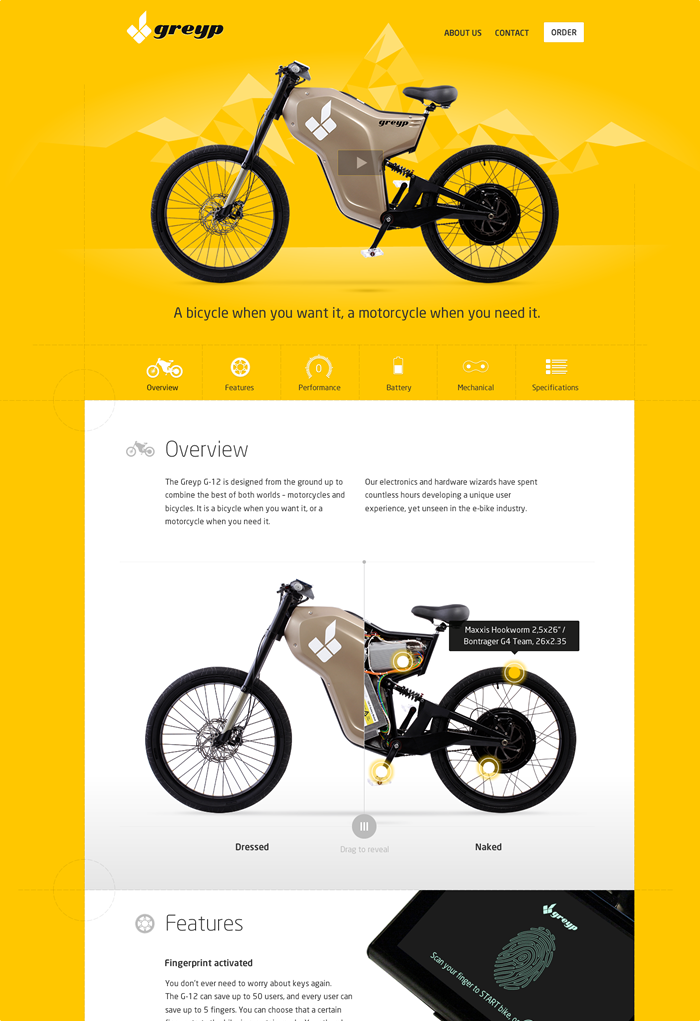 Check it out for yourself at [greyp-bikes.com](http://greyp-bikes.com/ "Greyp Bikes") and let us know what you think.