In midsummer 2015 we shared some love for the craft of building iOS, Android and Ruby on Rails apps with knowledge-hungry students. As we're already deep in 2016, we're eager to share some info on how our first Infinum Student Academy unfolded and what are our plans for the future.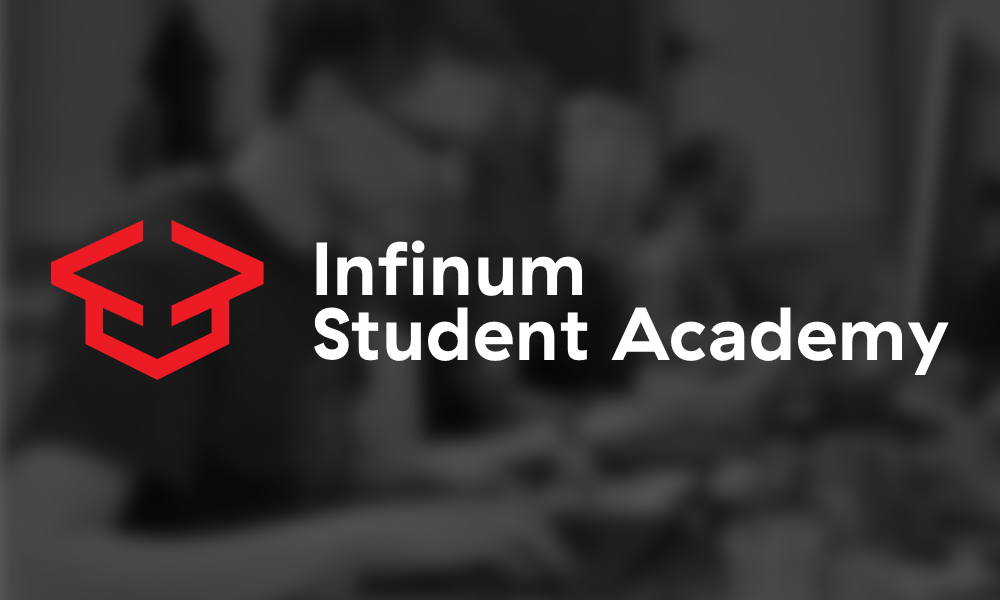 The idea of arranging some kind of educational event has been simmering for quite some time. We've been educating people internally for years, but reaching out to the community is a whole new beast. It requires thorough planning, organization and knowledge. We had the latter, so we rolled up our sleeves, drafted a curriculum, suited-up our developers and invited a bunch of smart students.
Doing something serious like helping academia raise badass developers gave us chills but our gut feeling was positive. We put our resources into this with confidence.
Even a quick glance at the labor market indicates skilled tech workers are constantly in high demand. It's a hardship we've been dealing with since our early days. We knew we had to get creative when it comes to talent acquisition.
The plan was to reach out to students with basic IT knowledge and say "Hey, we make awesome iOS, Android and Ruby on Rails apps, and we wanna teach you how to do it". It's not that hard to recognize talented and passionate people when you get to spend time and work with them. The students that stood out were welcomed to stay and grow with us.
It's understandable the educational system cannot keep up with the industry and its trends. You started uni and your social life revolved around SMS and MySpace, by the time you're done you've probably used an iPad to FaceTime with your dog. Things change fast, and only by working in a real-life environment students can truly experience how's it like to surf on the wave of technology.
The ambition was to provide students with first-hand experience in developing state-of-the-art software. The know-how, the challenges, the tricks and all we've learned in over 10 years we've been around. By sharing that experience our hopes were to attract talent, to trigger a wider interest in software development, and ultimately, to raise the quality of our labor market.
Application, shortlisting and courses
Admission to the first Infinum Academy was free and limited to sophomore or higher level uni students with basic knowledge of object oriented programming. We shortlisted 55 out of more than 250 applicants based on their entrance exam results.
Students were given the option to choose between 3 platforms: iOS, Android or Ruby on Rails. The objective was simple: to develop a functional Reddit-like app. iOS and Android students were in charge for the mobile client while Rails students were working on the website version.
Classes were running twice a week for three consecutive weeks. Outside of classes, students were given homework and professors were at their disposal for any additional mentoring and advice.
We ran an anonymous survey to examine what students perceived as highlights of the academy and suggestions for areas of improvement.
The good news is, students liked it so much that most of them wanted it to last longer. Here's how we got graded: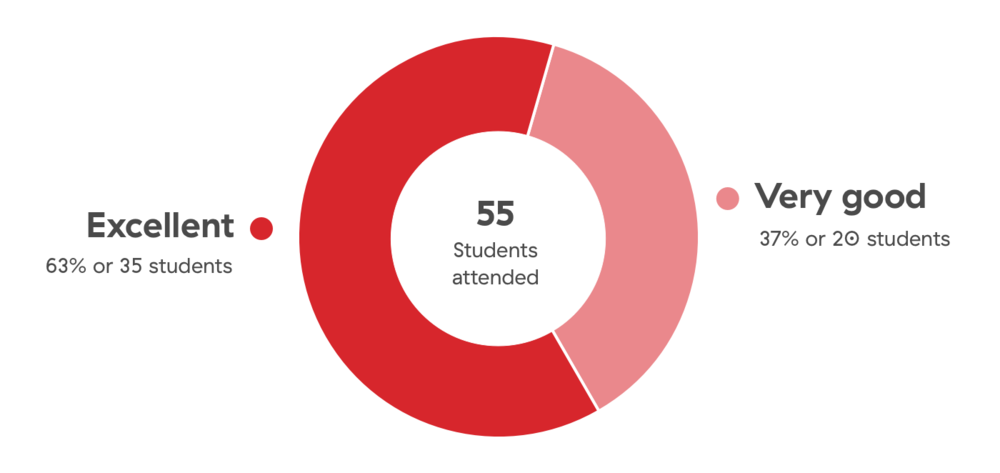 As we wanted the courses to revolve around learning by doing, after each class students were given homework. Some students loved it; some of them found it too easy; some would have appreciated more time. But overall, most of them agreed that detailed feedback provided on their code dramatically boosted their entire learning experience.
In the survey, most students brought up their professors' wide knowledge spectrum and commented on the professional, yet laid-back atmosphere in class. In general, they loved the teaching techniques we incorporated into the academy.
We know all our efforts would be in vain without the ones who always want to learn and are willing to work for it.
"I liked the way the academy was organized. Starting from excellent mentors who are real experts yet very approachable to the curriculum and the technical realization of the course. Everything was outstanding and I'm very happy I've had a chance to participate"
"The world is becoming more technologically aware and I believe everybody should learn a little bit of code, at least some general things."
After this thrilling experience and having seen the positive impact we have had on our young graduates, there's no going back. After all, we hired 8 of our alumni.
We want to expand and enhance the Infinum Academy so it will become a reference for high-quality education in software design and development.
For this July, we are preparing a brand new Infinum Academy. The details will be out soon, with the official registration opening early June! If you're like us, always hungry for new knowledge and skills, this is the right adventure for you.