There's this little wiz kid called Stjepan Magdić. He's only 9 years old, from a small city called Karlovac, where a couple of us are from. And Stjepan loves to play the accordion.
A couple of months back, Nixa saw this article (it's in Croatian) about how he's massively talented and his biggest wish in the whole wide world is to have a new accordion.
The one he was using until recently was over 60 years old. Dude, that's like programming on a 6-year-old laptop! Sure, it can be done, but it's not the best way of using your talent. We could have none of that, so we decided to do something about it.
We called up the organizers of the fundraiser, asked how much money they raised and topped off with whatever was needed to get him a new instrument.
Check this out, especially around the 1 minute mark:
In the meantime, Stjepan was winning some awards and went on to be in the finals of a popular TV competition series. So we had him visit our office today and play something for all the accordion-loving folk around the office.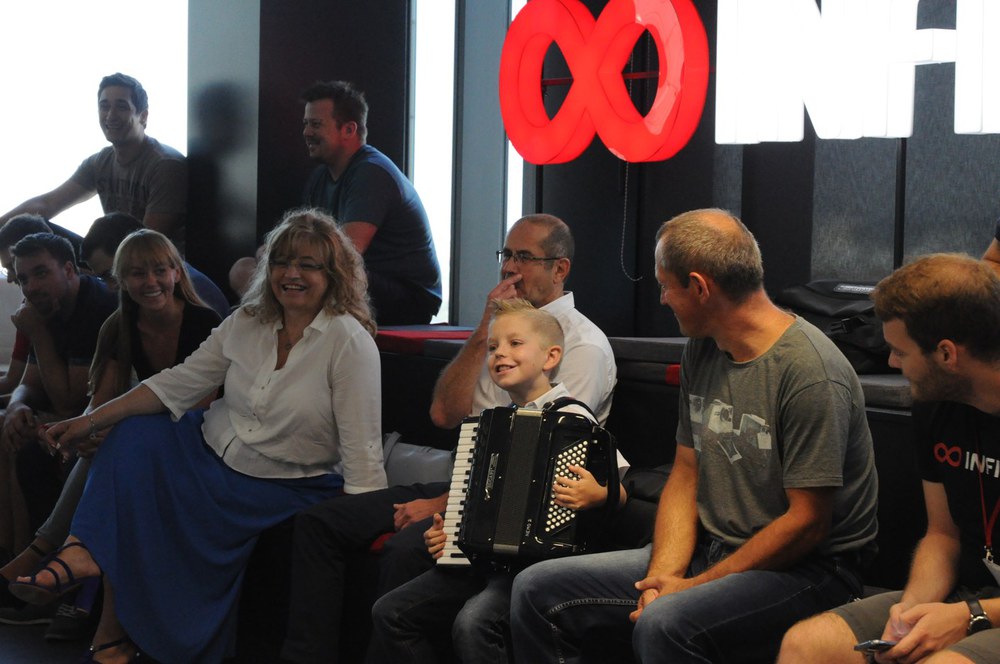 When someone loves what they do, and is awesome at it – you have to respect that.