At the end of last year, we got a chance to host the Firebase Team members in Ljubljana as a part of the Google Community Groups Program. The event was imagined as a working breakfast in our Ljubljana office. After some coffee and croissants, Diana Tkachenko and Kiana McNellis gave a 2-hour long interactive code lab.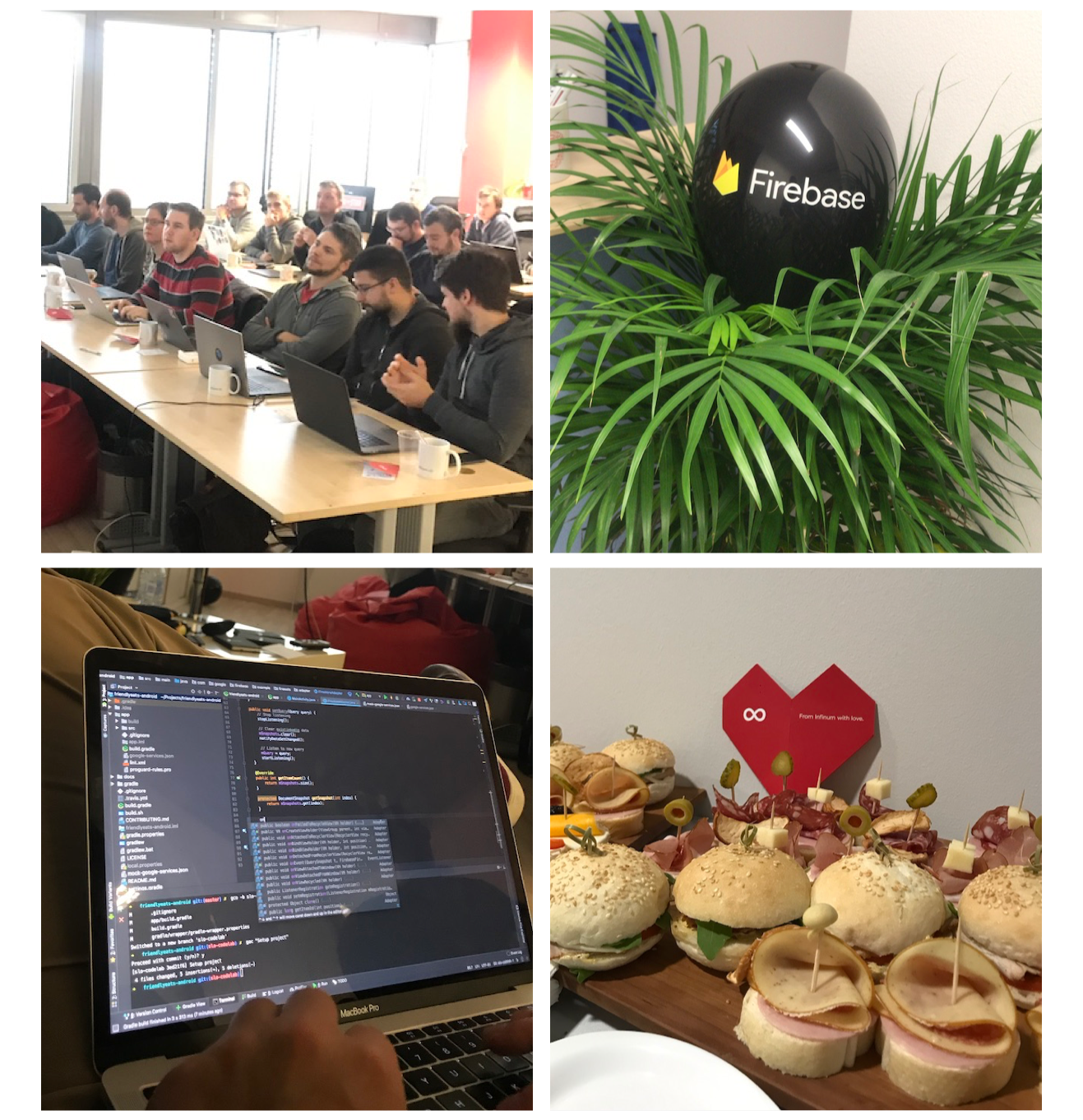 We were really excited about the attendee feedback, which was unanimously positive. There was a cozy atmosphere, people got to learn something new, and the best part – free food & drinks!
About food, work and life
We seized the opportunity to chat with Diana and Kiana after the codelab. We wanted to know more about their experience working at Firebase, how they like Europe, what's their favorite food and so on. Take a look.
We like to give back to the community – if you check our page, you'll see that we are organizing Infinum Academy for students and four bi-monthly meetups in two different cities – Ljubljana and Zagreb. Almost four years ago, we've organized the first Android Meetup in Ljubljana – 24 meetups and more than 40 talks later, we are still kicking it strong, sharing our knowledge and expertize.
If you want to become a part of our meetups – stay tuned and check out the news on our social channels as we have prepared a bunch of new and exciting talks for upcoming months. Who knows, maybe we'll even host somebody from the Google Developer Expert program!