Good news everyone – Infinum is growing all over the place so I thought I'd give everyone a quick update.
A lot of interesting stuff is going on for us in the Bay Area. I personally will be splitting my time between San Francisco and Los Angeles for the next couple of months.
For the majority of time, I'll be in San Francisco, enjoying the high rent and unpredictable weather.
We usually work on anything from new mobile or web product design and development to scaling, refactoring, or maintaining your existing design or code.
Another piece of good news is that our colleague Igor Lipovac has relocated to Amsterdam to facilitate cooperation between Infinum and our Dutch partners. Igor is a mobile developer with a couple of years expertise under his belt and a bizarre taste in music.
He'll be there for a year, and the rest of our development team will be coming in and out of Amsterdam as necessary.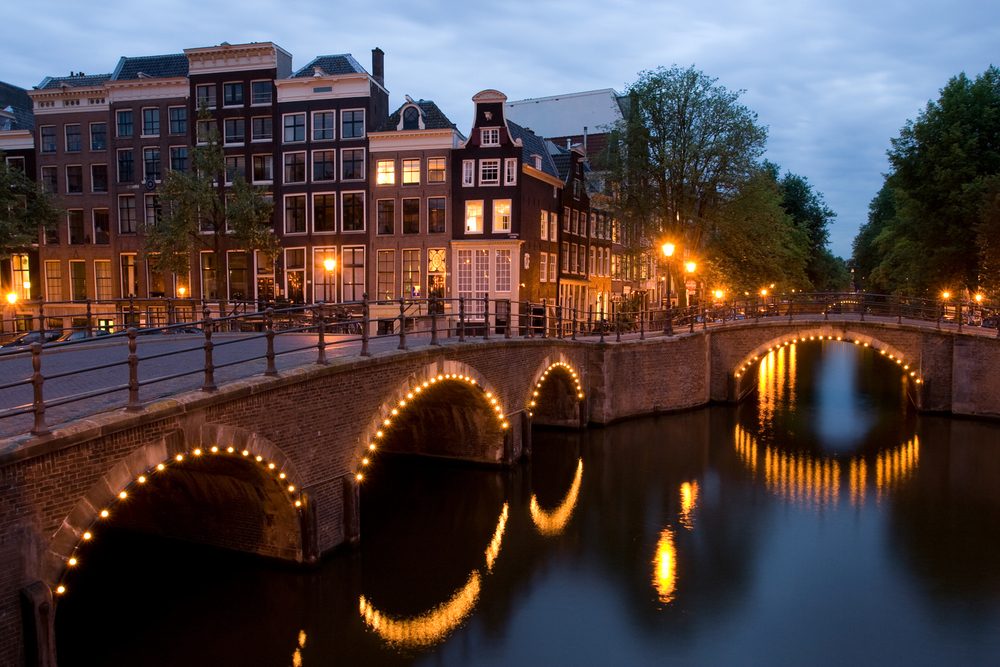 We're now at almost 80 people. This called for a lot of internal restructuring and reorganization. No one was born to run a 10, 20 or 80 person company, and neither were we.
As we always communicate to the team – we're really making this up as we go along, tweaking and optimizing processes along the way and trying to make everything better every day.
Our development, design and project management teams have gown extensively lately, and the additions to the team are a healthy mix of new creatives and seasoned professionals like Marko "Emptyhead" Krsul (12 years in digital design), Miroslav Popovic, PHD and former senior university research assistant, and Ivan Djikic (iOS developer, moved from Berlin to Zagreb).
We've centralized all our project coordination in a new C-level role – the COO (chief operating officer). The person doing this job is in charge of planning and aligning our project schedules across the entire company.
Nikola Kapraljevic "Nixa" naturally worked his way into this role going from an Android developer, moving over to the Android team lead and now landing at the COO position.
It's a very responsible position, but I couldn't imagine a better man for the job, and everybody at Infinum agrees on that.
If you don't know us from our consulting work – you know us for Productive, a SaaS product for running a profitable agency.
We're growing the Productive team as we're seeing more and more traction on the market. It seems that a lot of agencies out there don't have a finger on the pulse of profitability and this is a great opportunity for us. There's a lot of work ahead, but we have some great ideas planned out.
Jan Varljen has taken over the role of CTO for Productive and is in charge of running the technical team behind our largest and most complex product. Keep an eye out for more news coming in the next couple of weeks.
The first generation of students have graduated from Infinum Academy, a training program in iOS/Android/Ruby on Rails we organized this summer.
We jumped into educating developers head first out of our own frustration. We wanted to change the hiring landscape in our community. Everybody's complaining about the lack of engineering talent, so we said – let's try to change that.
Infinum Academy has finished for this summer, and we'll give you a detailed follow up on that shortly.
This year marks the 10 year anniversary of Infinum. To celebrate, we organized an awesome rooftop party with a band, food, drinks, cocktails, cakes, fire shows and more. Unfortunately, police officers arrived and closed us down for making excessive noise.
During the event, the team threw a big surprise for all us founders. We got a bunch of sentimental gifts, basically, they wanted to make us cry. I might have shed a tear, but won't ever admit it.
It's been 10 years, and what a ride it has been! It's never easy, new problems show up on a daily basis, but we persevere and keep pushing on.
Thank you to everyone who's been with us, you know who you are.