Developing software is hard. You need to create specs, wireframes, coordinate design and development teams, outline features, iterate on prototypes. Today – we're changing that
We often get briefs from our clients. PDF files that explain their business needs, deadlines, budgets and other important aspects of their business. We need to analyze them, give out estimates, coordinate schedules, plan architectures and come up with creative concepts.
So we thought – what if we could automate that?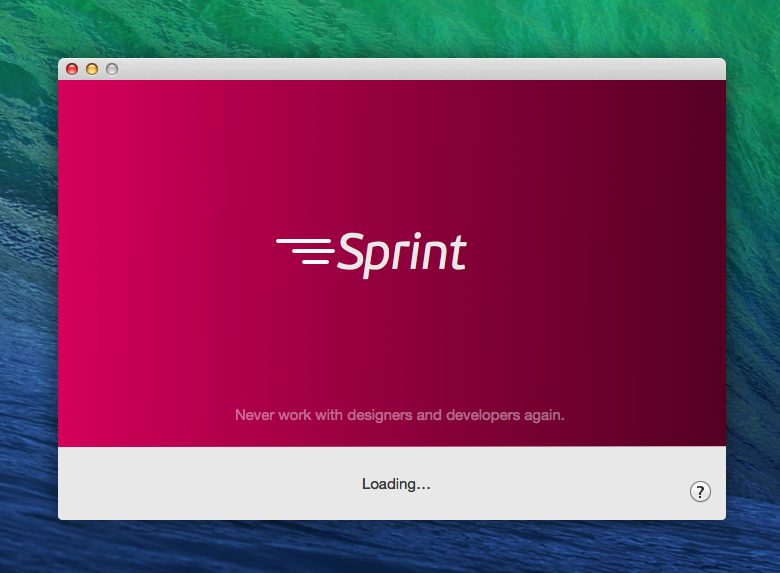 Sprint is a tool for automating the creative process. Basically what Sprint does is – you upload a PDF brief, it analyzes it using a highly adaptive machine-learning algorithm. As a result Sprint generates a fully working and perfectly tested software solution.
The initial version of Sprint will include support for
iPhone / Android / Windows Phone 7 apps
Choosing your Web service (backend) language. We currently support Ruby/Rails and Python/Django
Varying levels of design flatness. Obviously, you'll want the design as flat as possible, but we're laying out other options here as well.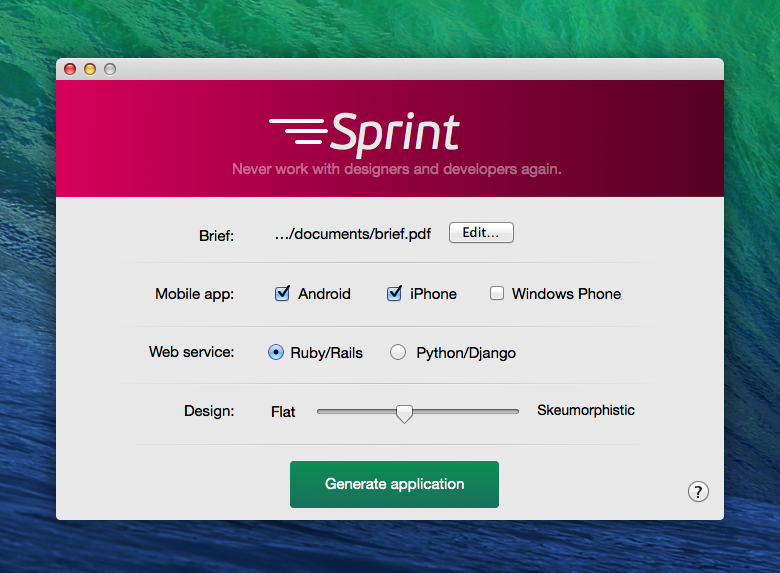 We're very late in the development of Sprint. We'll be releasing the product in late Q3/2014.