"They grow up so fast!" Here's a sentiment shared by parents across the globe, and we can confirm now that same goes for parent companies.
When Porsche Digital Croatia started operations in September 2020 as a joint venture between Infinum and Porsche Digital, their plan was to employ 100 people in the next three years. 
It's been a little more than two, and look at them now! Our overachieving colleagues practically reached their goal and moved out from the family home to a shiny new office in Zagreb.
Last year was a great one for us. We achieved good financial growth and increased the team from 45 to 96 people. In addition, we started a successful collaboration with new departments from Porsche, brought new interesting products to Zagreb, and continued to build the company in a positive direction.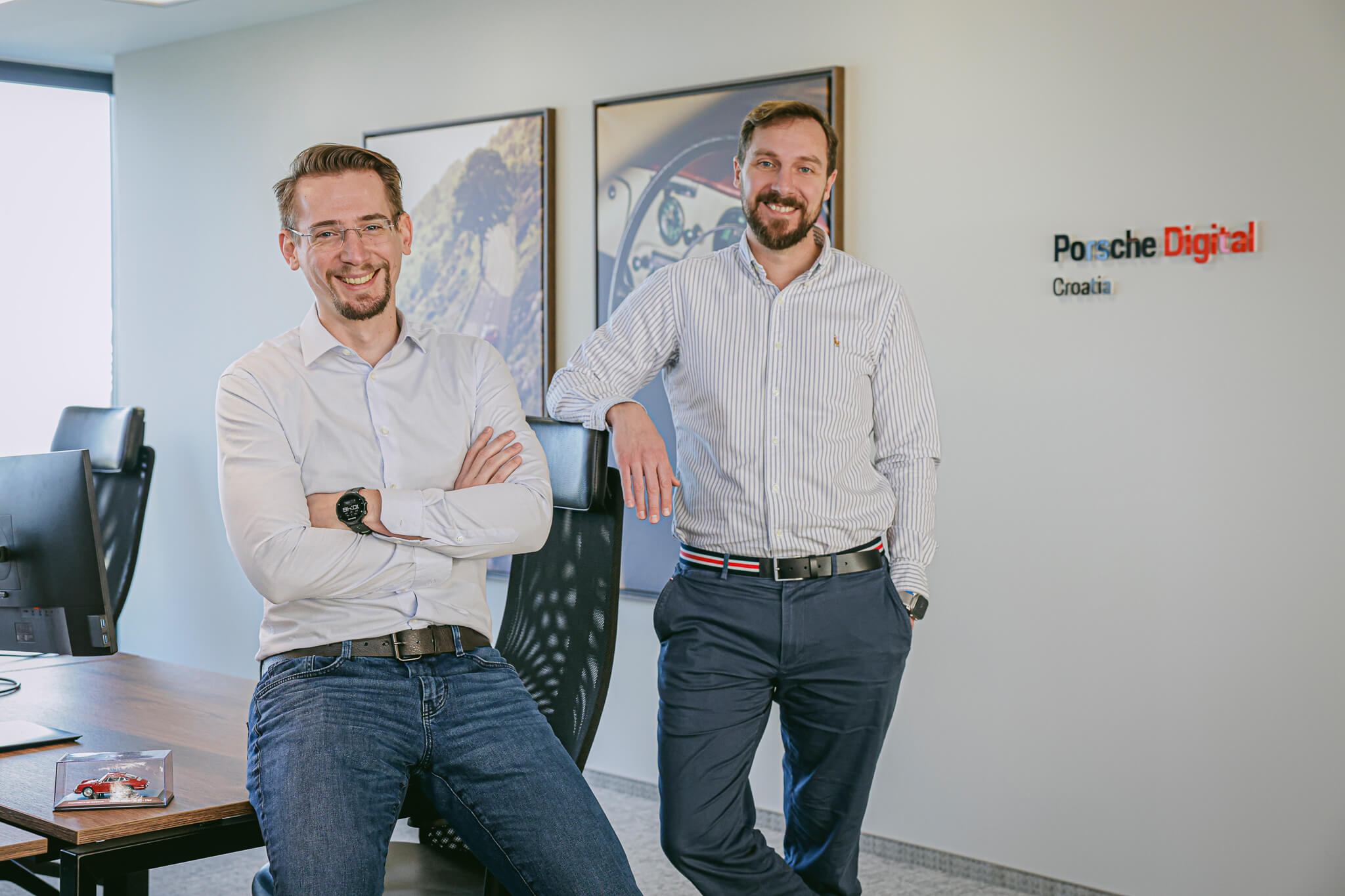 The other Managing Director Lovro Gracin recalls how they started as a team of a few people, and today they are one of Porsche Digital's largest global locations.
We are still growing and hiring experts from different technologies – from iOS, Angular, Android, Java, and DevOps developers to Engineering managers. In Porsche Digital Croatia, we work in product teams, which gives people the freedom to influence the product and its development.
Contributing to the Porsche Digital ecosystem
Ivan Bello pointed out that PDC, as we like to call them, is especially proud of supporting the successful global launch of Porsche's new eCommerce platform. The platform supports online sales of more than 2,000 Porsche products and is available in seven languages and seven countries. The development process took a little more than a year.
Currently, the team is working on developing various digital solutions for Porsche, such as the MyPorsche mobile app for Porsche owners, over-the-air updates for vehicles, data analysis for further improvement of the driving experience, and many more.
Porsche Digital Croatia also works on customer-oriented products, which include some aspects of the online experience like payment, service activation, the Porsche Drive service for vehicle rental, etc.
The team revealed that they plan to bring many more interesting products to Zagreb. To help them with testing the product, they will also be getting another Porsche vehicle in addition to the existing electric Porsche Taycan.
The new Porsche-inspired interior
To make space for their growing numbers, Porsche Digital Croatia recently moved to a new, larger office. It extends to 1,200 square meters, which is four times more than the previous one.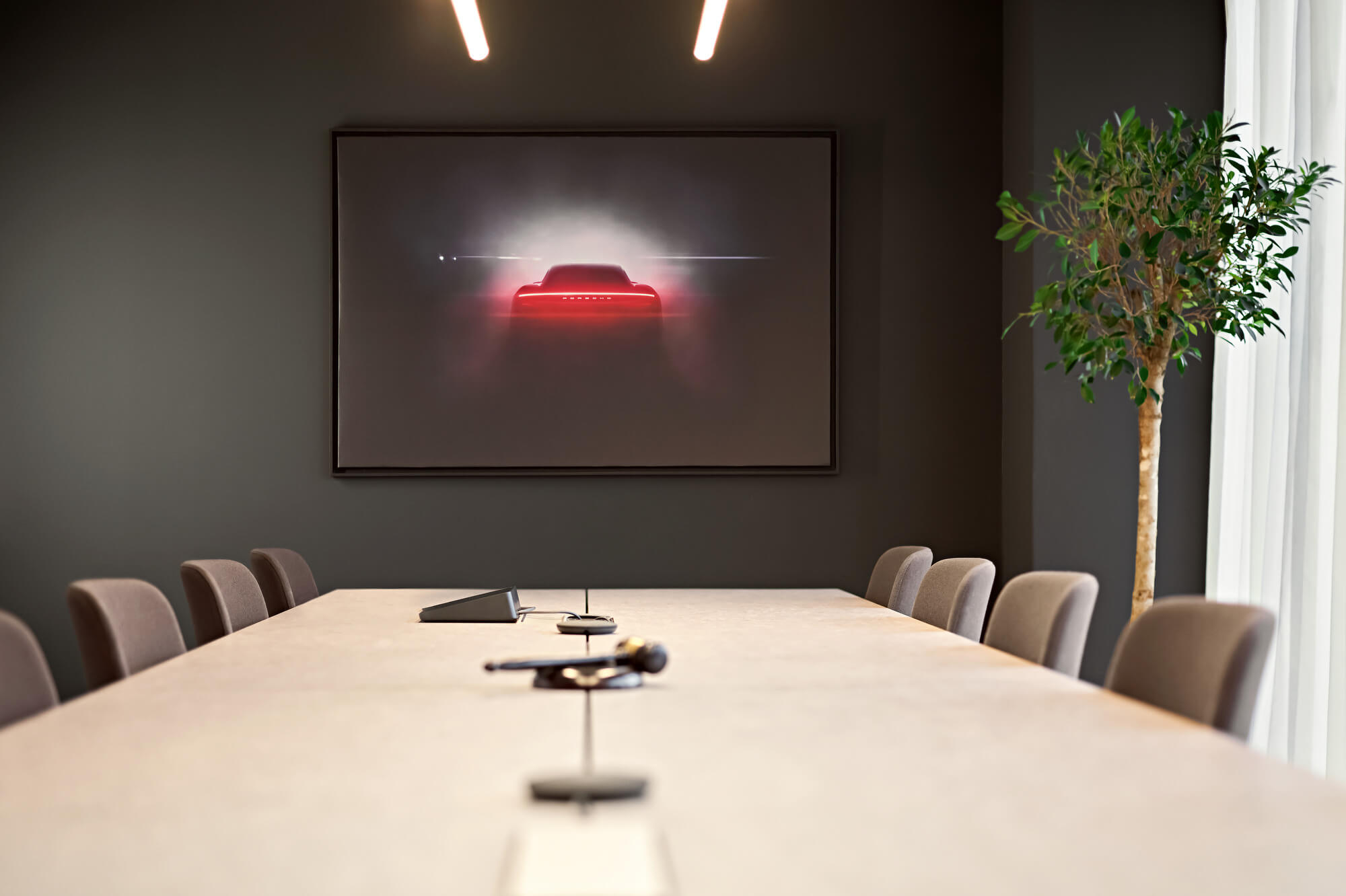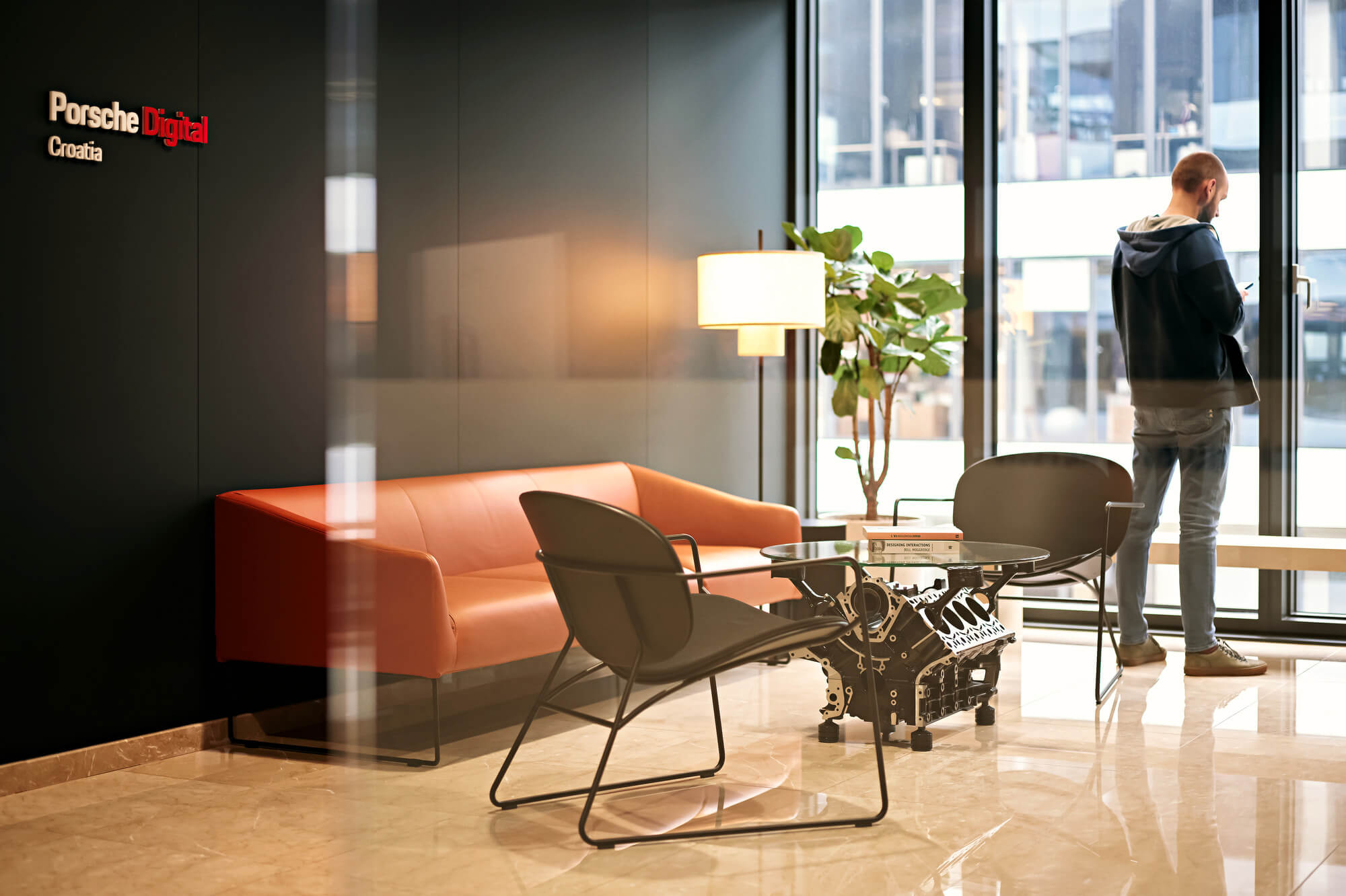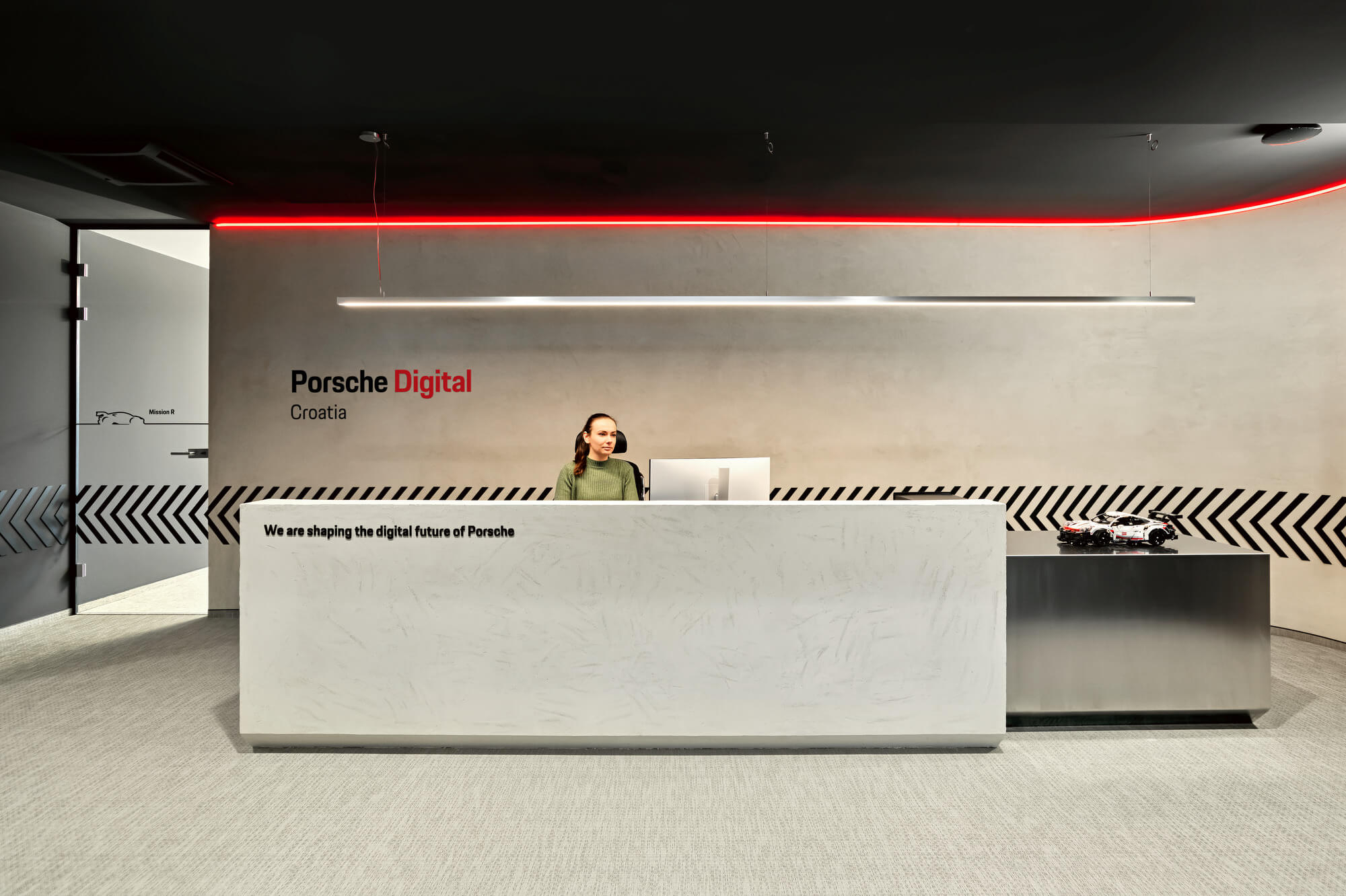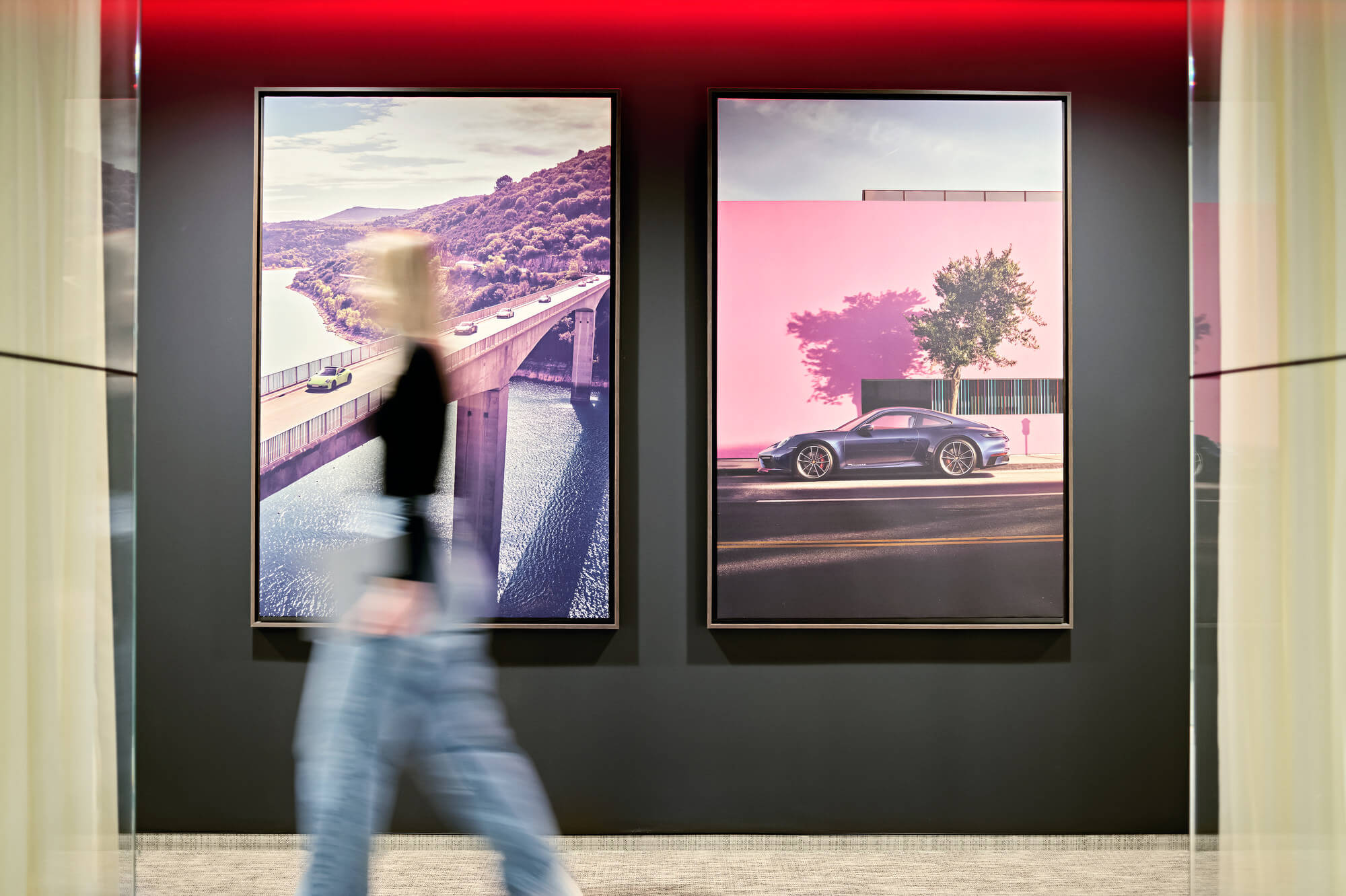 Equipped with modern furniture and unique elements made in collaboration with local contractors, the office features eye-catching details such as light installations in the form of curved and straight red lines inspired by the iconic rear lights of Porsche cars.
The hybrid work setup influenced the configuration of modern offices, but we combined everything perfectly with a good ratio of open space, closed offices, and meeting rooms of varying sizes. To make people as comfortable as possible, the office has designated places for focus, chilling, and socializing.
Porsche Digital Croatia's new home can accommodate up to 140 people, which leaves space for additional growth. Judging by the results the company achieved in its first two years in business, and considering the digital solutions they are working on, the office will fill up fast.
Good luck, Porsche Digital Croatia, and don't be a stranger!