Celebrating an important milestone, the brunch-style networking event directed by Infinum Slovenia brought together a select group of attendees for a a lively discussion about varying expectations around RFP forms and other typical challenges at the onset of digital product development projects.
Some like oatmeal, some go all out with a four-egg veggie omelet, some eat nothing at all because they do intermittent fasting. Whatever your breakfast preferences are, we'd recommend it with a side of – digital transformation.
The Business Breakfast event organized by Infinum Slovenia brought together a select group of attendees for a lively debate on navigating the challenges of digital transformation in leadership roles.
The idea behind this invitation-only event for friends, partners, and fellow participants on the Slovene business scene was to create an intimate environment for some quality exchange of experience and informed discussion.
"I envisioned this type of event for a long time," said Tamara Lah Momčilović, Managing Director of Infinum Slovenia. "People want to share their experiences and talk about the challenges they meet, but there aren't many events that are this intimate and encourage the participants to speak freely. Everyone is happy to brag about the project where everything went smoothly, but we are not interested in sugarcoating."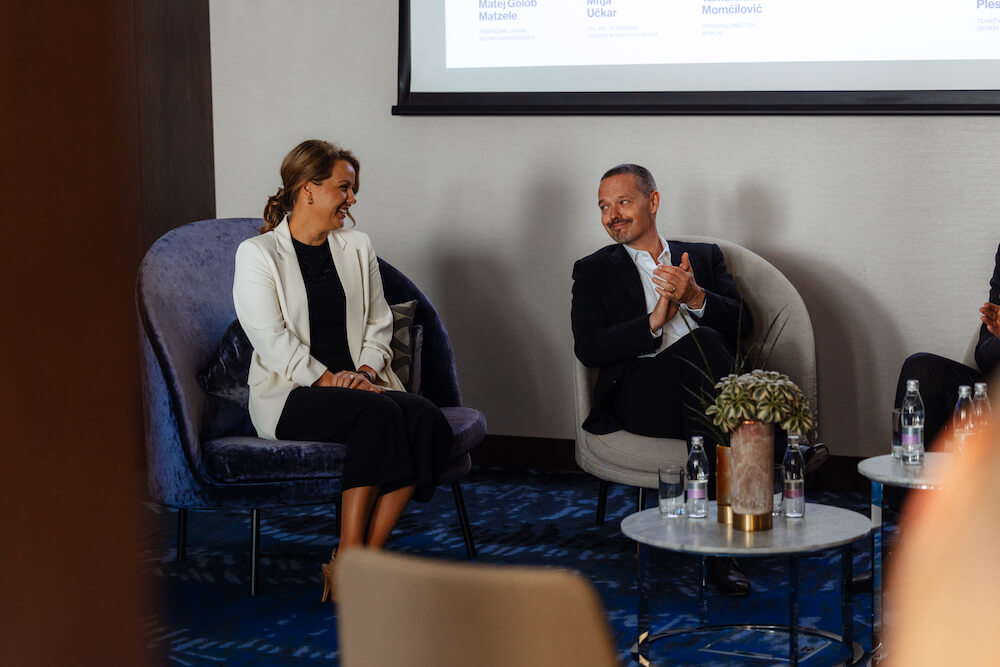 Joining Tamara on the Business Breakfast panel discussion were two important stakeholders in the Slovene finance industry. Matej Golob Matzele is the Chairman of the Board of Modra zavarovalnica, the largest supplementary pension insurance provider in Slovenia, while Mitja Učakar is the CIO of the Slovene Export and Development Bank. Both have years of experience in leadership and management roles and have been involved in a number of digital transformation initiatives throughout their careers.
The panel focused on how management in different types of companies understand the importance of digitalization and approach creating digital products with design and development partners.
From Request-for-Proposal (RFP) forms, through setting up a partner relationship, to matching both sides' expectations with reality, the panelists exchanged their experiences and acknowledged both the challenges and the benefits inherent in the process.
Commenting on the common misalignment in expectations between digital agencies and people with non-tech backgrounds, Mitja Učakar reflected on the issue:
"People coming from other industries expect the time-scope-budget triangle to be defined before they start a project. We all need to accept the fact that often, this simply isn't possible, and that we'll discover these things on the way. As we gain new knowledge, we make adjustments and adapt the project," said Mitja.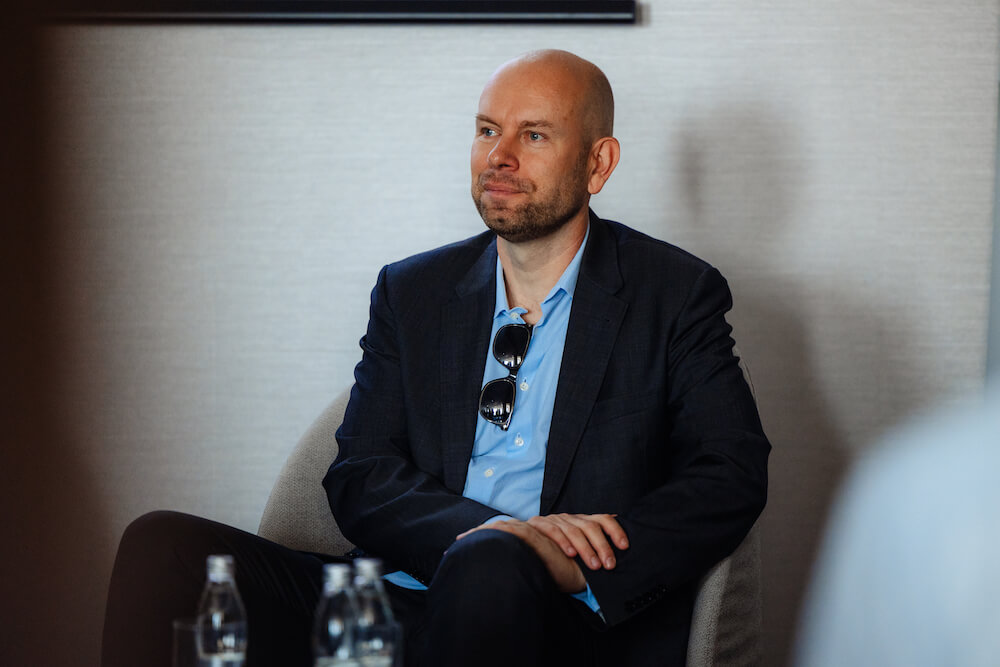 Having witnessed numerous project takeoffs and read countless RFP forms during the course of her career at Infinum, our MD Tamara pitched in with her experience.
"Unfortunately, many RFP's are just a list of desired features with a budget and a very tight deadline. However, at that point, there are too many questions to answer, things to discover, and features to refine. We need to set up the project, think about the integrations that will be needed, and what will go on in the background. Companies sometimes don't understand this process, they write out their expectations for a project, and then they look for a contractor and not a partner. Strategic products in long-term development require a partner," Tamara concluded.
Matej Golob Matzele, who's worked with Infinum both in his previous role at Abanka and now at Modra zavarovalnica, confirmed the importance of embarking on the digital product development journey with a true partner.
"If you need an administrative staffing solution, for example, that's a type of product you can easily get at the market for a fixed price. On the other hand, when you set out to develop a custom product, you're creating an asset that will support your strategic goals, your sales goals, showcase your identity, your brand, and become an important channel for business operations," said Matej.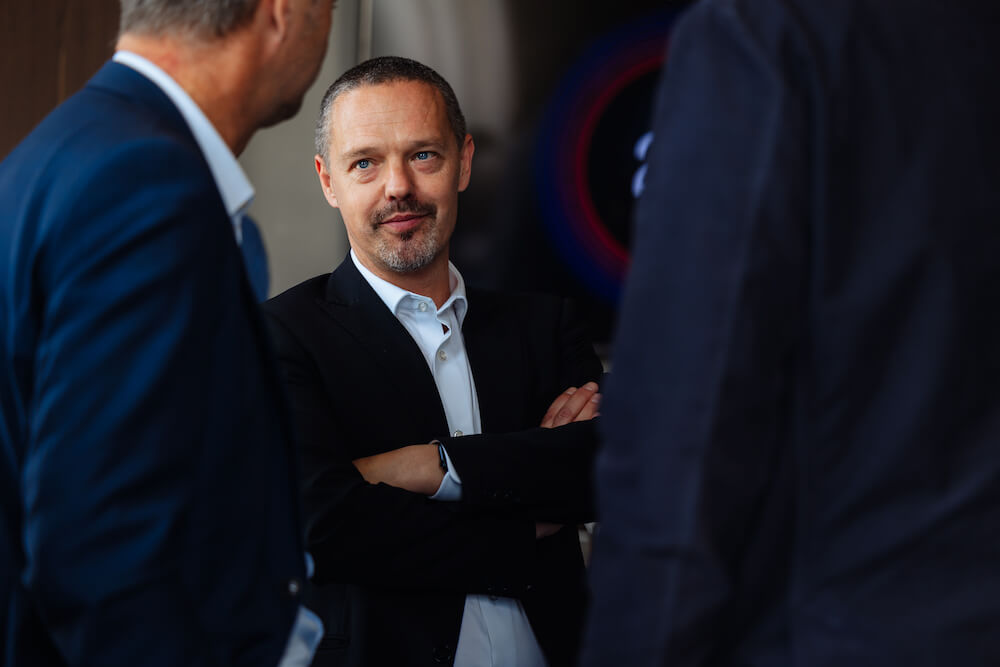 As the conversation progressed, more important points were raised. The panelists discussed the issue of trust in these types of relationships, some specifics of software developers' work and the agile methodology, and the sensitive matter of financing digital product development projects.
Following the panel, a lively Q&A session with the audience ensued, surfacing more interesting topics such as the inevitable role of AI and the future of the finance industry supported by digital tools. Had it not been for the event's time limitation, the conversation could have gone on for hours.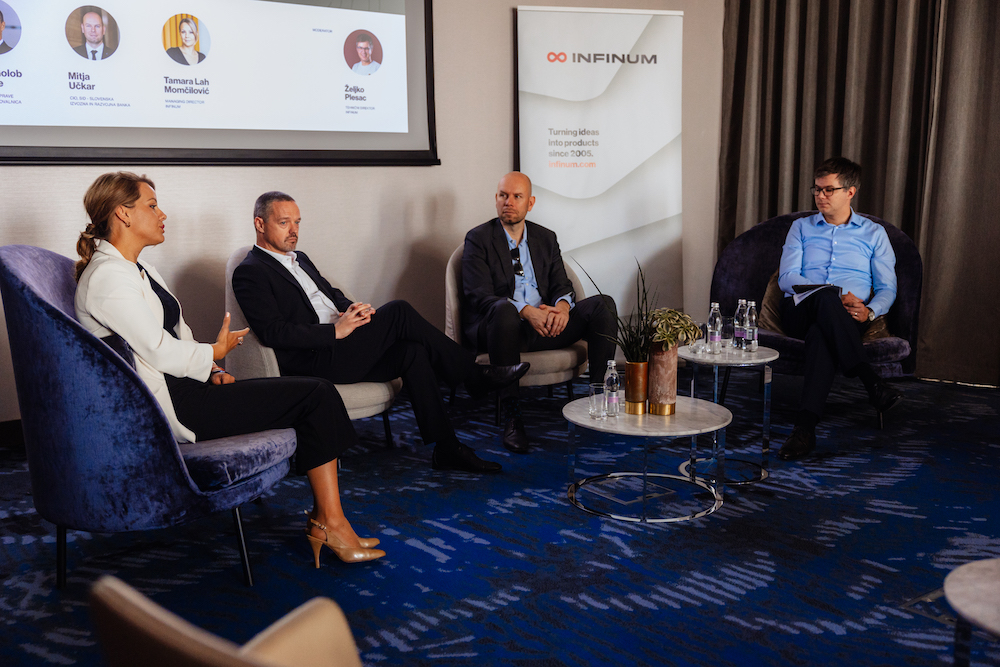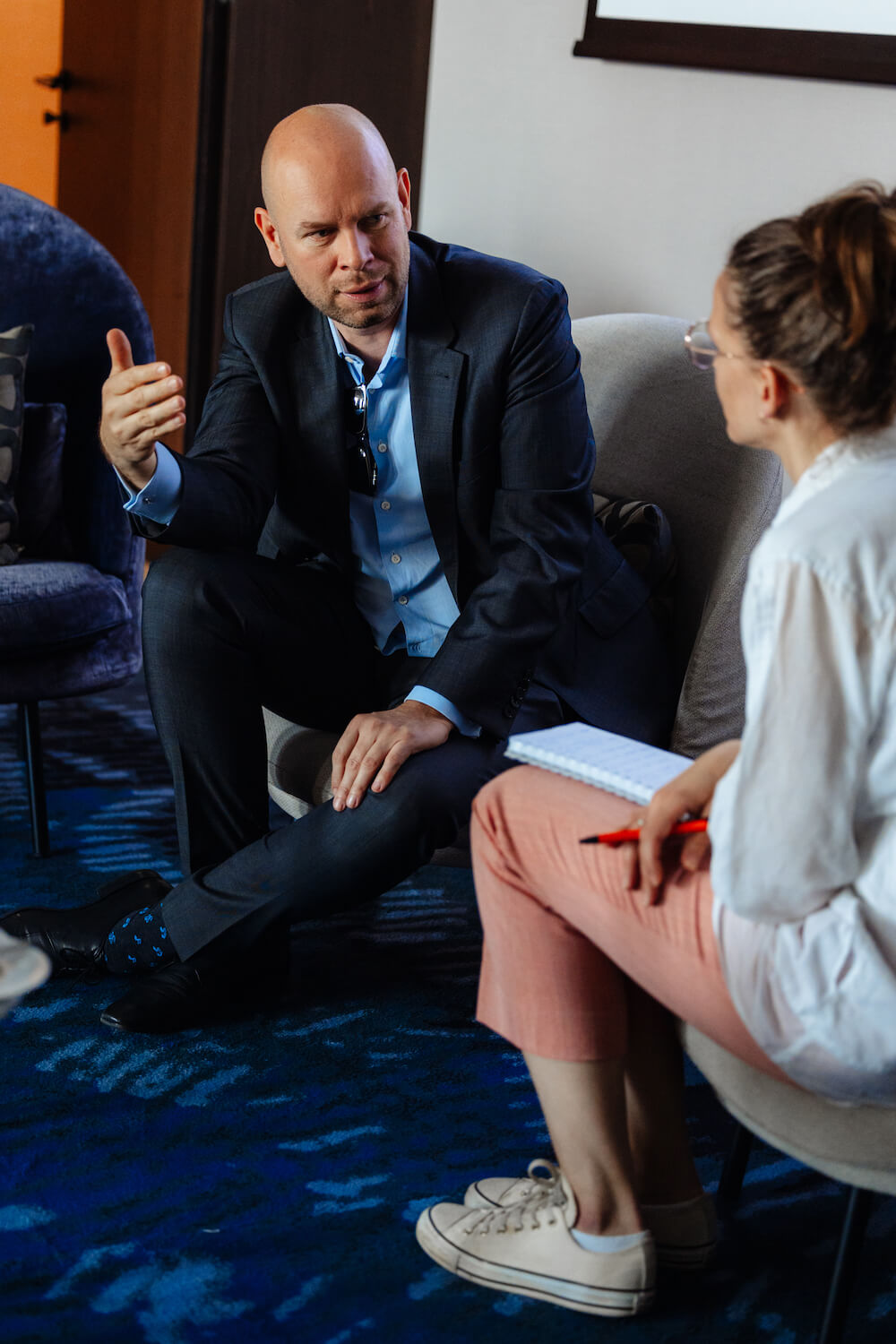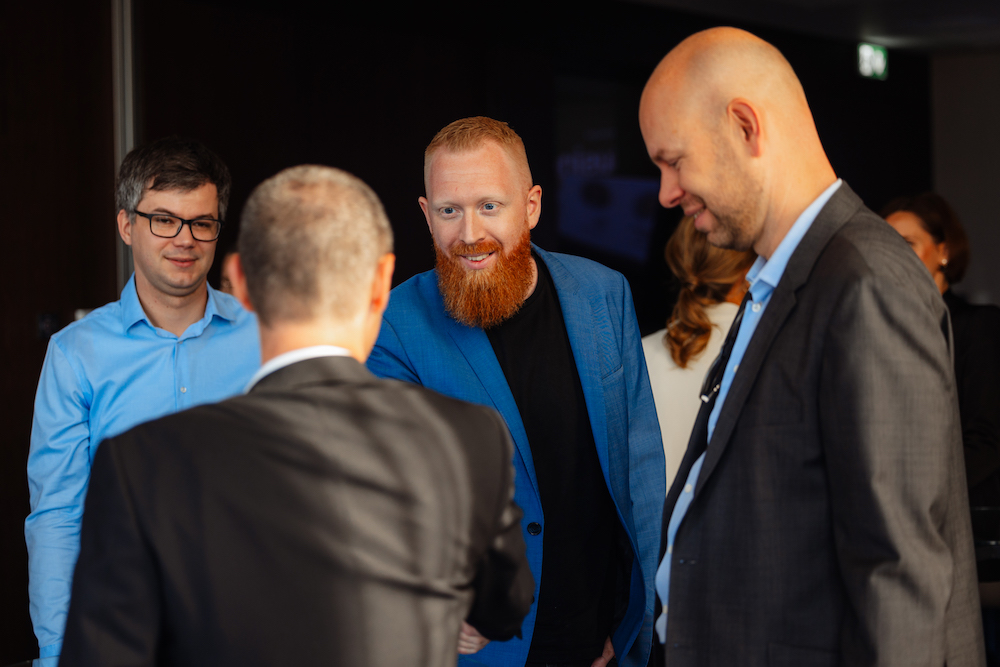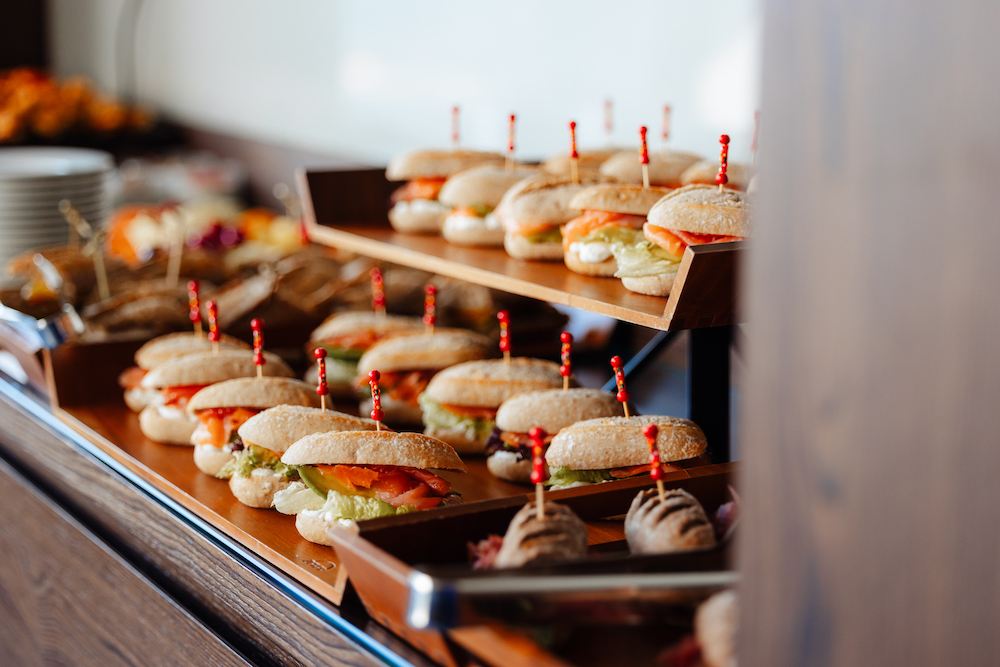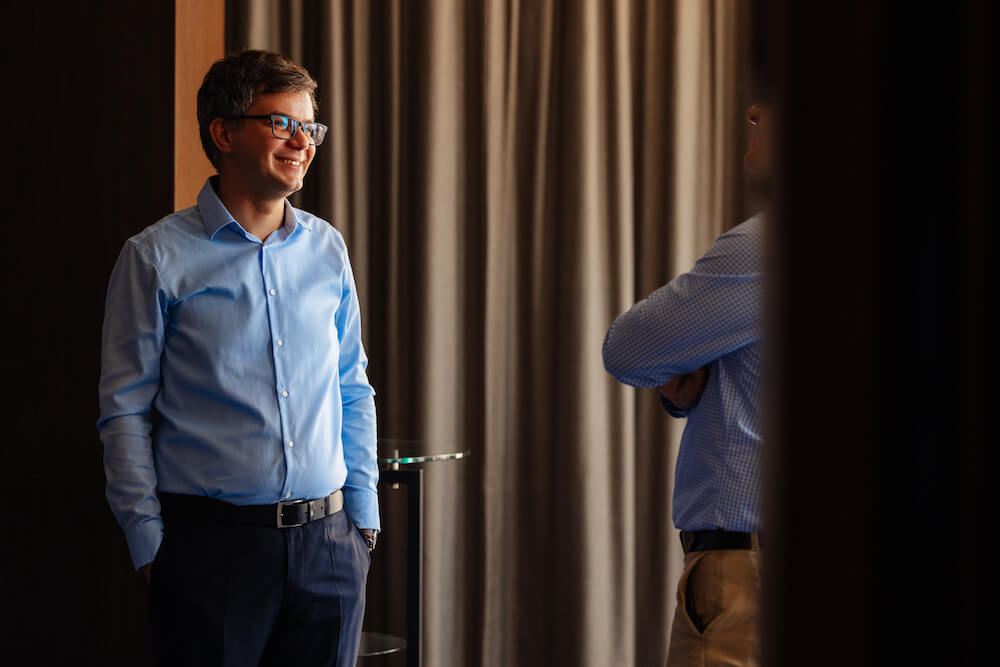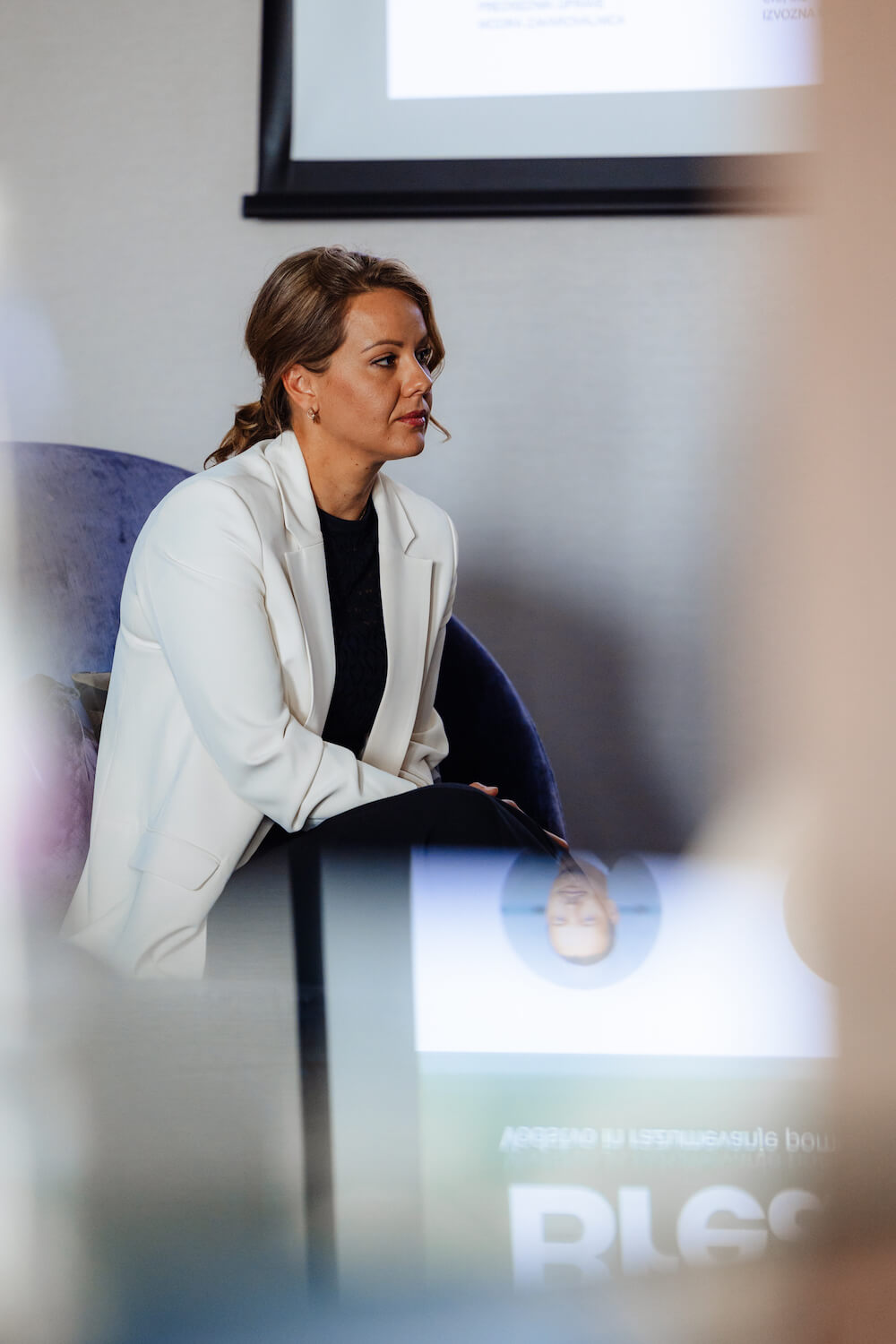 All in all, the Business Breakfast's main mission was accomplished. Our Slovene team raised awareness about some relevant practical aspects of digital transformation, which will hopefully inspire stakeholders to instill change in the market.
"In this type of an intimate environment, we can get more people to talk about their experiences, and that has a positive influence on the entire market. When we challenge one another, we bring about change, and it creates a better future for everyone, both in project work, and working with our colleagues. We plan to continue with this event twice a year and hope for more fruitful debates in the future," Tamara concluded.
Ten years at the forefront of digital transformation in Slovenia
By bringing together a network of active participants in the Slovene business scene, the Business Breakfast aligned perfectly with an important milestone for our local office. Infinum Slovenia recently celebrated its 10th anniversary and marked a decade of amazing project work for major regional clients from various industries.
A combination of production and business development teams, Infinum's Slovene office is diligently focused on building long-term partnerships with leading enterprises in the local market. 
During the past decade, the office has made remarkable progress in that regard, especially in the mobile banking sector. Infinum has successfully partnered with two largest banks in Slovenia, Abanka (now Nova KMB, a member of the OTP group) and NLB, and created some of the most successful mobile banking solutions on the market. 
Infinum Slovenia has also been the driving force behind bringing innovation into the operations of many other renowned Slovene companies including Loterija Slovenije, Modra zavarovalnica, Porsche Slovenija, Medis, and NLB Lease&Go. 
With this impressive number and scope of projects under their belt, our Slovene team managed to position themselves as a reliable partner and a market leader in digital product development. Demonstrating the ability to consistently create secure and innovative digital solutions throughout the years, we've raised the bar in user experience and continue to contribute to our clients' business success.
The Business Breakfast event was a testament to Infinum Slovenia's amazing work. Seeing this close-knit network of business contacts, former and current clients discussing important aspects of their work over coffee and sandwiches brought about a strong sense of community.
Investing in that community and creating opportunities for open conversation and challenging one another creates a better business environment rooted in mutual respect and understanding. 
It is precisely for this reason that Infinum Slovenia plans on making Business Breakfast a regular affair. You should come by.