Lately, we've been doing a lot of work for US based customers. Ruby on Rails, Android, iPhone and Javascript development are things we found we're actually good at and the growing US tech ecosystem needs them.
Infinum started as a venture when Matej and I started it in 2005, in Croatia. We were both 19 years old at the time. We worked on Infinum for a couple of years, while pursuing our university degrees in computer science at the same time.
Once we got those pesky things called degrees out of the way, we had a chance to focus on the business at hand – growing the business. It was business time.
In 2010, we started acquiring more clients, hiring staff and investing every dime of profit back into the company. Nikola and Josip joined in, and today they're partners in the business.
In 2011, we kept growing, and by the end of the year our management techniques and processes matured considerably. Organizing the company into various specialized departments gave us the ability to grow, but also let us focus on our core competencies.
These departments are focused on specific technologies and spearheaded by the top people in their respective field: iOS Department, Android Department and Web Department.
Knowing all to well the importance of design in a modern software product, we brought on the talented Darko Škulj to helm the Design Department in 2012.
This is what Infinum's staff count has looked like over the years.

Today, with a headcount of 40 people and 150+ notches on the old portfolio-bedpost, we're no small operation, but this is far from the potential I feel we can reach in the years to come.
At the beginning of this year, we launched Infinum Slovenia, with Tamara acting as the Managing Director. This was our first formal attempt at branching outside Croatia.
Today, we're officially announcing the next one – Infinum US.
What kind of stuff do we do?
Our clients in the US already range from East Coast to West Coast. Cities we're working in now include San Francisco, Miami, Boston and others.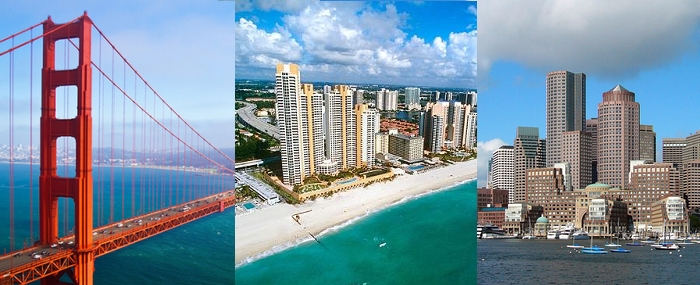 There are 3 different types of clients we typically work with:
The Big Company – we work with large enterprises on achieving their business goals in the new Internet-connected mobile world. We're talking banks, telcos, pharmaceutical companies and others. For them, we typically develop consumer-facing products.
The Startup – a startup trying to launch a product for web and/or mobile might not have the team right away to develop their service. We collaborate by offering development and design services by either augmenting the existing team, or building a product from scratch. We're also not jealous. After some time passes, if we're not needed any more, we'll transfer our knowledge to the in-house team and move aside.
The Agency – marketing, digital or PR agencies that work with clients, but are in need of resources to deliver top-notch digital products. They may offer strategy, planning, client service and everything else they're good at – while we handle the design/development – the stuff we're good at.
Technologies we're proficient in include:
iOS development
Android development
Ruby on Rails development
Javascript development
Screen design
HTML/CSS development
Responsive Design
This might come off as your typical CEO "we-are-so-great-and-I-feel-so-confident" bullshit reinforcement letter you read every once in a while.
But I really think we're on to something here. Everything just feels right. We have a great team of designers and developers. We have the management team to organize everything and keep it going.
We have the experience not to shoot ourselves in the foot too often. We're working with a technology stack that's really good. And we're in a market that just keeps growing.
And for every client, every time, we try to do the best work we possibly can.