After a very successful and interesting Doors Open Day in 2013, we are organizing another one! Bigger, better and with greater capacity in our smashing new office. Join us for our Doors Open Day at Infinum on March 13th. Maybe Friday the 13th will be a lucky one this time!
We organized our first Doors Open Day in 2013 and it was a great success – six people joined our team after the event. It's a great opportunity to see what it looks and feels like to be a part of the Infinum team, to develop and design great software day to day. Even if you are not sure about your future career, you can come and find out if you like it here.
Infinum Doors Open Day 2015 will take place in our office at 22/VII Strojarska St. on March 13th. You can't miss it – we are on the 7th floor of the lower blue skyscrapper. Also, our logo is on the top of the building, so it's really hard to miss it.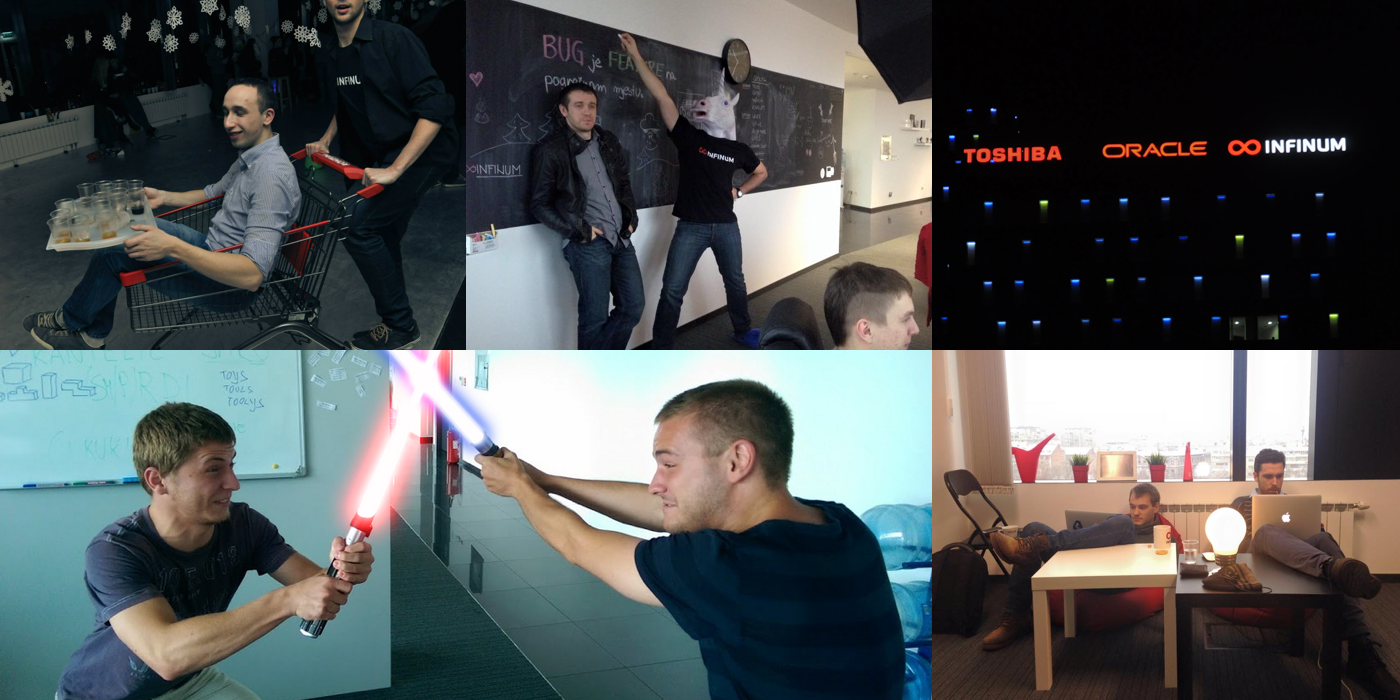 The basic idea is to inform students on how mobile development works and what you can expect if you decide to apply for a job at Infinum after graduation or during studies.
This edition of Doors Open Day will be organized in 3 groups. Each group will consist of 30-40 students. We will show you a brief presentation of Infinum, give you an insight into how each of our teams works and show you what we do and how we do it.
You'll see some stuff that has not been released yet and our greatest hits. Our team of over 60 employees will be answering all of your questions, you will be able to walk around and explore everything you ever wanted to know about your favorite IT company.
Check out a few teasers below so you don't come completely unprepared for what awaits you ?