If you want to develop software using the latest technology for web and mobile, then hurry up and apply! We offer great mentorship, dynamic environment, a lot of laughter, as well as great projects waiting to see the light of day.
Here I am, a week into my new job as Human Resources Manager here at Infinum, and already I have 3 different software developer roles to fill: JavaScript Developer, iOS/Android Developer and Web Developer. If you're interested, hop on over to our Careers section and check out our open job positions.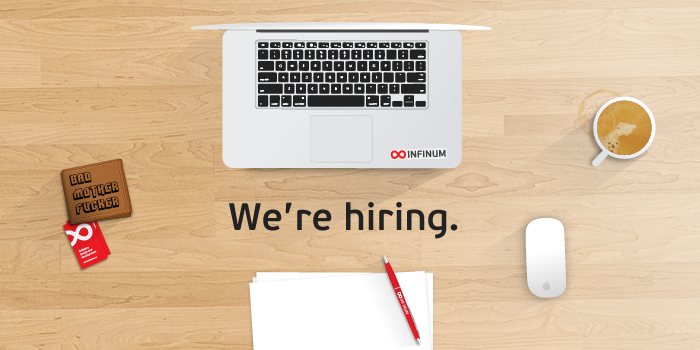 We're looking for roughly 1-2 people for each role. If you want to find out more about us, it's actually really simple – check out our About page, or find out what's new by visiting our Facebook page and our Blog
All the positions are located in Zagreb, Croatia (and the ads are in Croatian).
Currently, we have the following job openings available:
We're looking for intelligent, motivated and hard working people who care about code quality, user interface, and want to build technology that helps people solve real problems.
Also, we absolutely love it when people have an acute ability to get things done, solve problems instead of generating problems and the odd "Let's do it like this because this is the right way to do it" attitude.
On a more personal note – we like strong individuals who appreciate professionalism, humor, music and a friendly work atmosphere.