We're always excited to work on projects that deliver meaningful impact through technology. Today, smartphones help us accomplish our goals, keep us connected and entertained, and can also be used as a vehicle to better manage our health.
That's why, together with our client Sandoz, we created Terappia. In a nutshell, after being prescribed a treatment, Terappia takes away the stress of thinking about when and how to take it. The app was recently awarded the MIXX award for the best mobile app, and we couldn't be more proud of the overall feedback the project has received.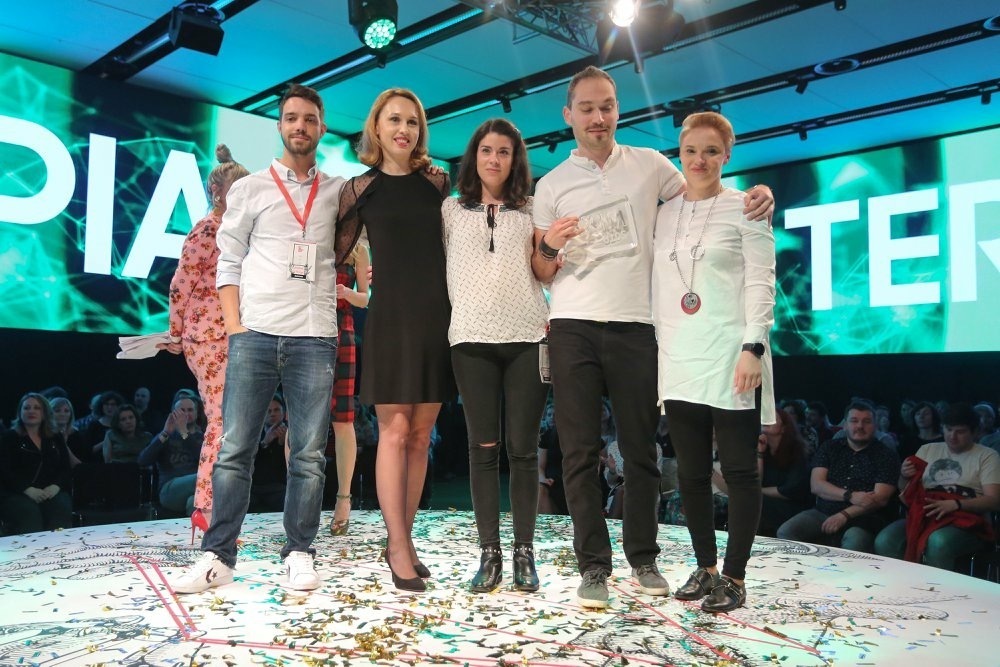 Congrats to the dedicated team who worked on the project. It's been a hell of a ride, and we're only getting started. Interested in hearing more about the app? Read on.
The problem we set out to solve
Since we were little kids, our parents told us how important it is to take the doctor's advice seriously. Our well-being is in their best interest, and we want to follow up on the given instructions. But when it comes to sticking to regimens prescribed by our doctors, we've discovered that 50% don't take their therapy as prescribed, and roughly 20% to 30% don't even pick up their meds from the pharmacy!
Adhering to the advised treatment is crucial for controlling chronic and treating temporary conditions, so we set out to change that.
Our partnership with Sandoz was kicked off with an extensive research & discovery phase that spanned over two months. We completely immersed ourselves in the pharmaceutical business and cracked open the opportunities and constraints related to consumer health. 
After a series of workshops and interviews with key stakeholders across the healthcare system, we saw there was much room for improvement when it comes to communicating therapy information from the healthcare provider to the patient.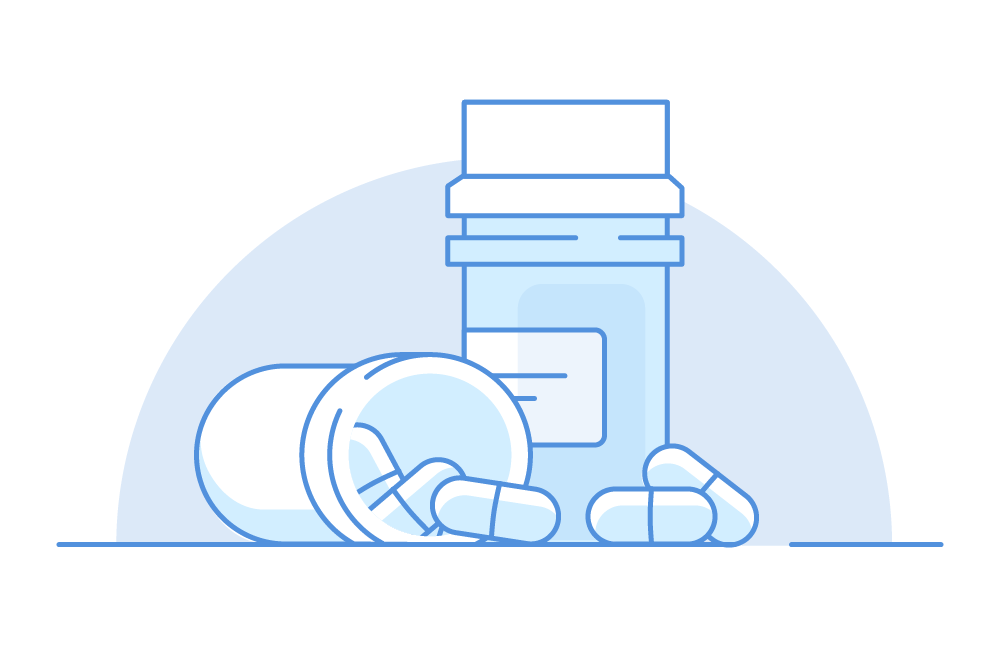 The state of affairs was that the pharmacists pass the patient's treatment regimen by word or on paper, meaning they must either memorize it or set manual reminders. We know people hate setting up alarms and reminders, so we wanted to eliminate that tedious work. Our desire was to make the experience more elegant and to put the therapy data into a more meaningful context.
The project included designing and building native iOS and Android apps, backend development, and numerous integrations.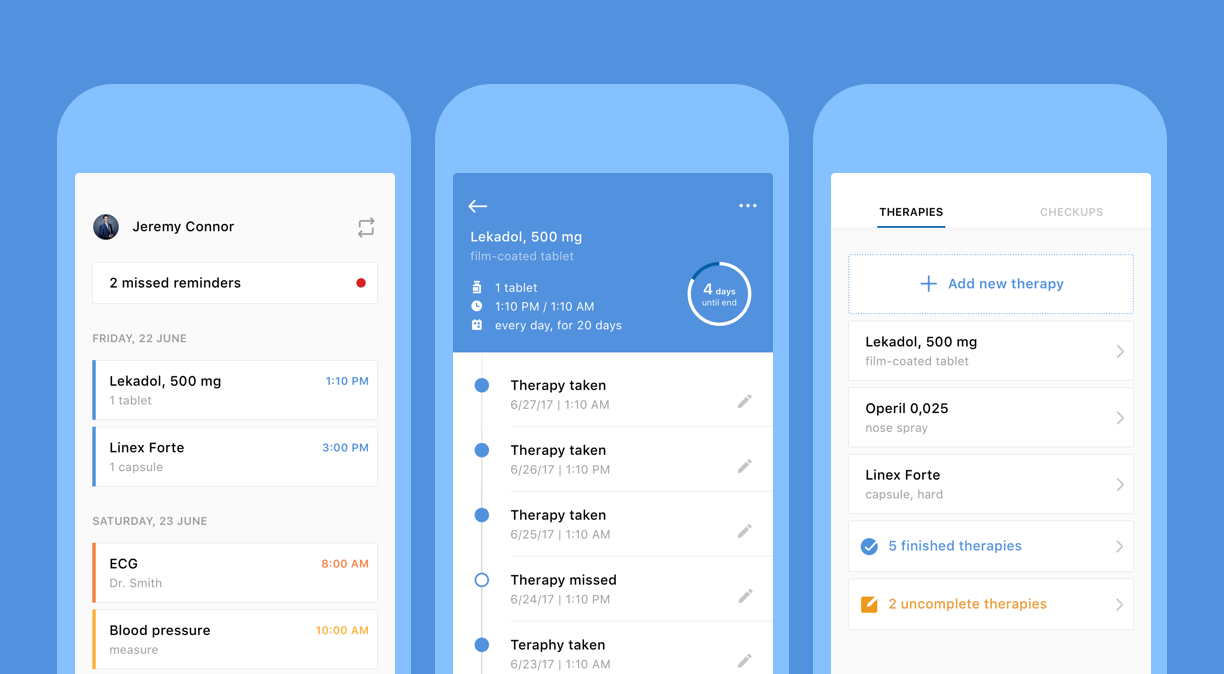 Since the treatment data is sent to the pharmacy in a digital format, we had to find a way to extend that data to the patient. This involved tweaking the way data is inputted and transferred from physicians to pharmacists and building a system that's connected with clinical software solutions used by both parties, as well as major medication databases.

Now, after picking up the treatment in the pharmacy, a QR code is printed on every receipt. It contains all relevant info such as drug name, dosage, therapy duration, etc. Once the patient scans the QR code with Terappia, the app knows all about their therapy and schedules reminders in the form of push notifications.
We also wanted to incorporate complementary features such as setting up reminders for doctor's appointments and tracking measurements. This way, users got a well-rounded solution that helps them keep track of their health. Patients can send reports to their physicians; the document generated in-app contains all therapy details, how many doses patients have taken, how many they've skipped, and information about vitals.

After working well over a year on every stage of the project, we're excited to see how well-received it was by end-users. Our partners at Sandoz were very ambitious about the project from the very beginning and gave us the freedom to explore and suggest forward-thinking ideas.
Their expertise in pharmaceuticals and healthcare, combined with our tech & design know-how have created a pain-free service that helps people manage their health and communicate with their healthcare providers.
Remember, it's important to stick to your doctor's advice! Your pocket health assistant Terappia is here to help. Try it out and let us know what you think.