Each year, the Infinum design team dedicates approximately 200 hours to sharing their knowledge and experience with younger generations. Why would we take so much time away from our work to do this?
In the past decade or so, many businesses have benefited from the boom in the digital economy. This boom has created a massive need for design professionals who can apply their knowledge and skills to improve the quality and user experience of digital products. Of course, this requires a deep understanding of the entire digital design process.
We can teach you digital design
Since this digital boom, the local community has struggled to offer younger generations the necessary design knowledge and experience during their higher education years. Unfortunately, existing classes and private courses focus solely on one phase of designing digital products without including other crucial stages of design. Today, there are still no official classes in Croatia that teach a comprehensive approach to creating digital products from concept to product launch.
The course is completely free for all students looking to gain practical knowledge about designing and branding digital products from scratch.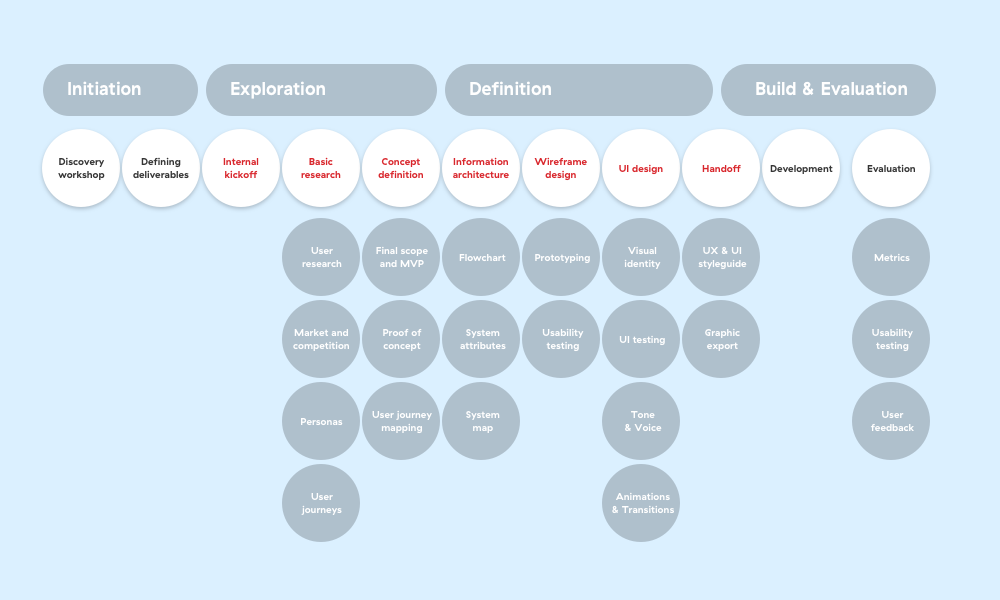 The diagram above illustrates the process our agency follows when we design a product from scratch. During the Design Course, we try to convey the real-world experience of working on client projects. We also introduce students to all of the methods we might apply in our everyday job.
The purpose of the Design Course is learning by doing. Every year, students can choose a different topic for their mobile app project. Each topic contains some of the key issues in a specific area, which students try to solve by designing a new product.
During the eight-week course, students listen to design process lectures and complete the assignments, leading them to the final design of the product. The primary goal of the course is to teach students how to design products from zero to launch. However, students also learn how to communicate, work in a team, collaborate with different disciplines, criticize and receive criticism and adjust ideas to market needs.
From the end of September to early December, students attend lectures each Thursday; and each Tuesday, we offer them individual mentoring sessions.
All Academy lecturers and mentors are professional designers with more than four years of working experience in the digital industry. Therefore, the curriculum for the academy reflects the real-world course, assignments, and experience of a client project.
Key curricular topics are divided into three parts: product and user research, user experience concept, and user interface design. The academy lectures are carefully organized. For example, a week of heavy theory and difficult tasks is followed by a week full of practical exercises, which will help with completing the tasks from the previous week.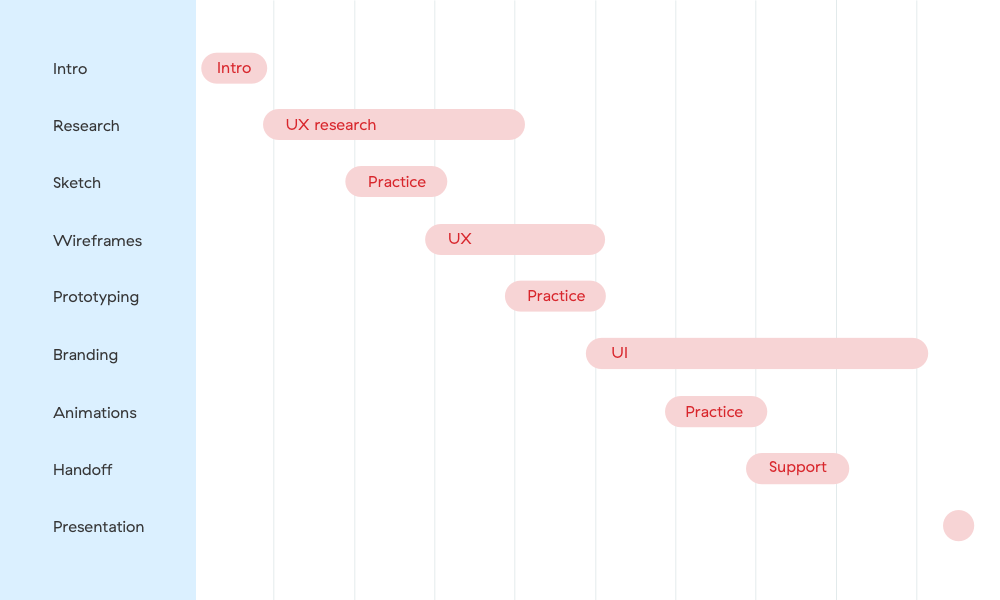 We also offer each academy student a Macbook and software licenses for Sketch (as well as Principle, Invision, Zeplin), which can be used to complete the assignment during the course.
Because we have limited time and resources for mentoring, only 12 students will be invited to join the September course. Students are selected based on the works in their portfolio and their motivational letter from the application.
Over the past two years, 27 students have attended the Infinum Academy Design Course. Today, five of these former students work as digital designers at Infinum. Here's what a couple of them have to say about the course:
Design Academy introduced me to the world of UX and UI. I always had some interest in these topics, but I could never learn enough about them during university. The knowledge I gained during these few months and the insight into how a designer works in the digital world made me try it out for myself.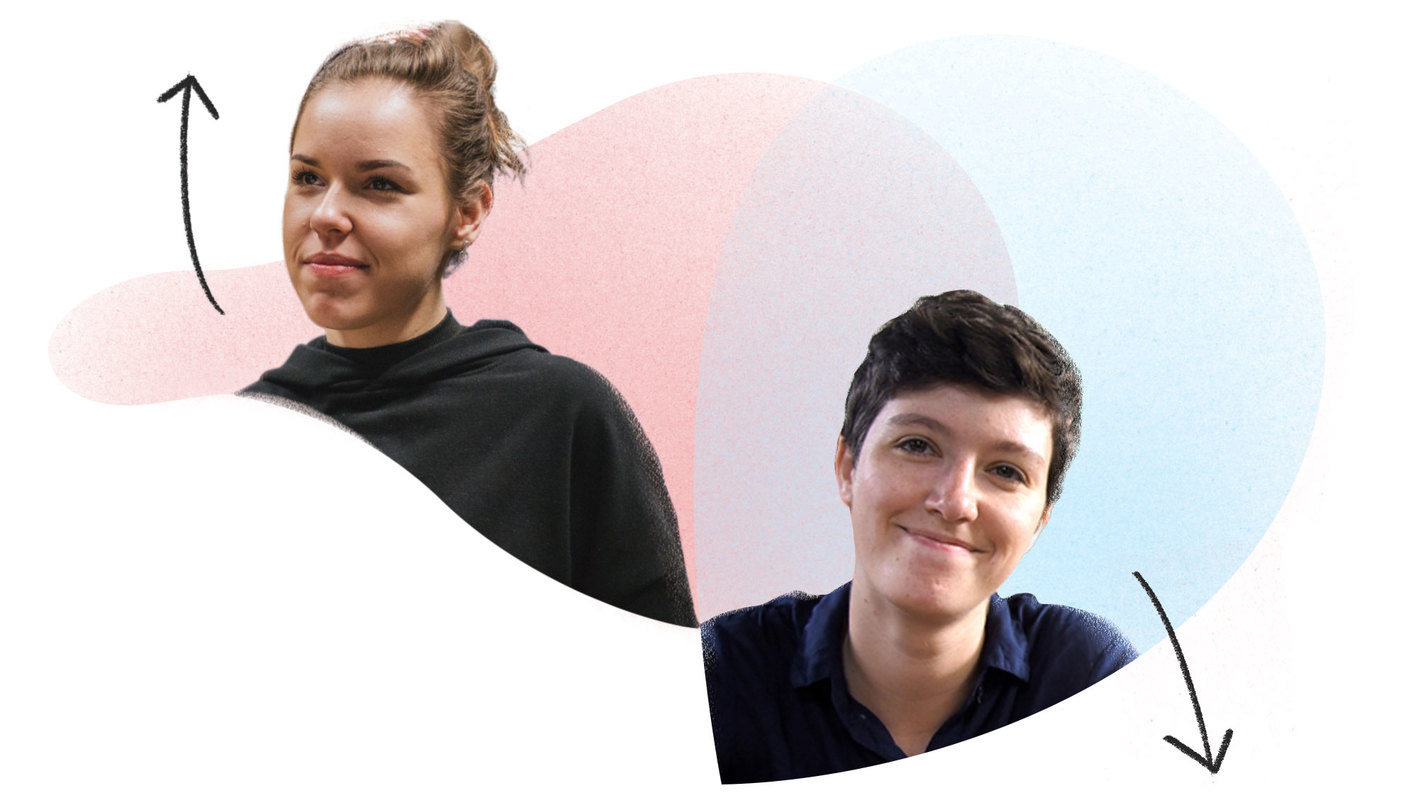 Design Academy was a super useful experience because during these eight weeks I've learned more about the basics of UX and UI than during my five years of university. The content had a great structure and gave us a real presentation of the process of designing mobile apps for clients, something students have no insight into. I was concerned that the assignments might take up a lot of time, but the communication was easy, and the assignments were divided into smaller tasks, so they don't put a lot of pressure on the students.
The Infinum Academy Design Course program was presented at the Educational Summit at IxDA Interaction 17 conference at the School of Visual Arts, New York as an example of good industry practice in bridging the gap between the local education system and the digital market needs.
Since we started the program in 2016, we have noticed some similar initiatives emerging in our area. This says a lot about the interest and need for such programs within the local community. Additionally, we've noticed that market needs have started to influence the university curricula. Recently, we have been invited by the Zagreb University of Applied Sciences to help them form the curriculum for the digital product design course using lectures from Infinum Academy Design Course.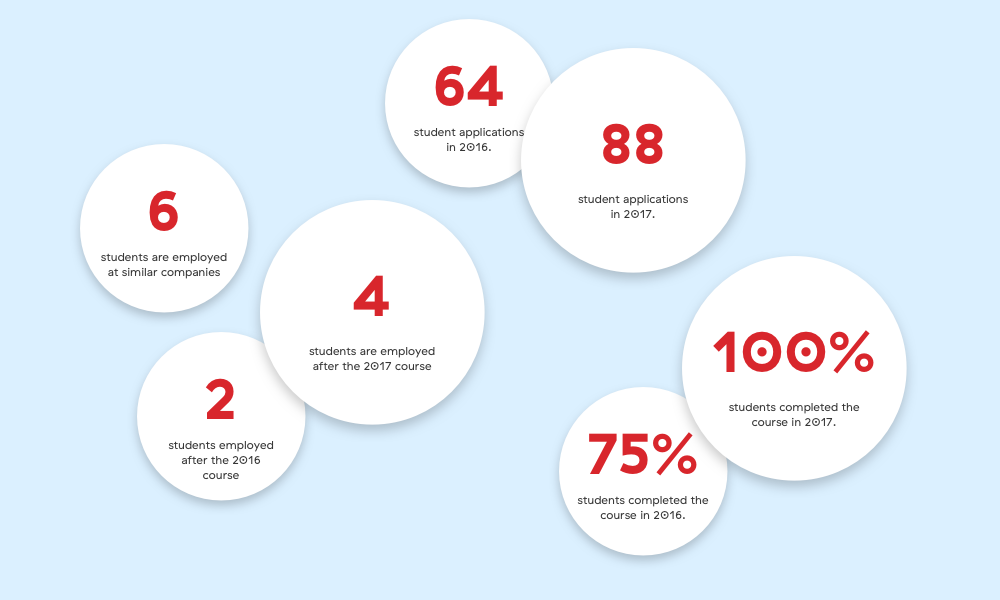 We launch our third round of the Infinum Academy Design Course on September 27. . There are only a few more days left to apply, so don't delay. Apply today!