Leverage IoT to transform business processes
From strategy to deployment, Infinum's team of experts knows how to bring your IoT vision to life, focusing on security, stability, and scalability. Get to know the process by downloading our free resource.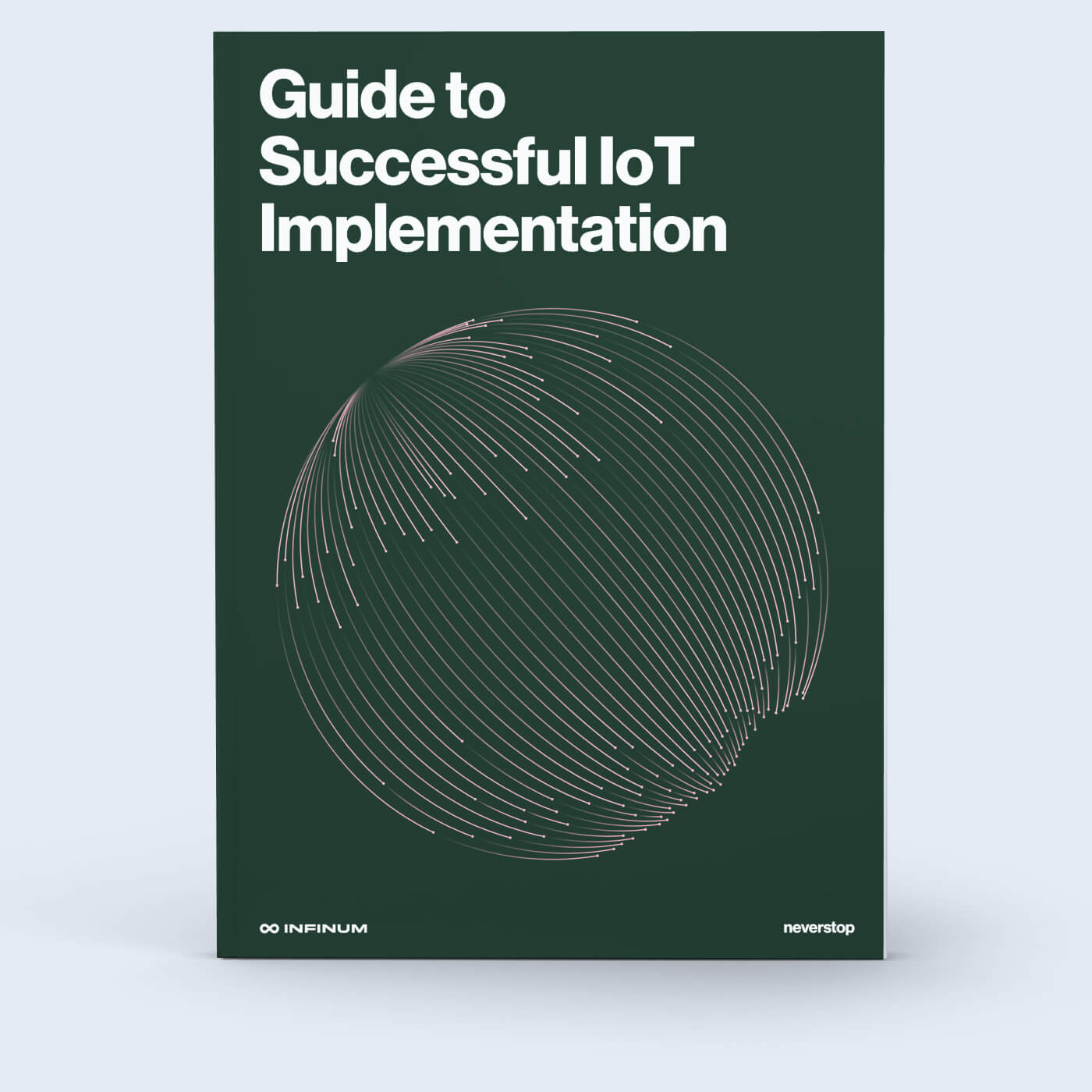 WITNESS THE DISRUPTIVE POTENTIAL OF IOT
A resource packed with project expertise, insights, and key takeaways for business leaders ready to innovate with Internet of Things.
Content developed by engineers, designers, and strategists involved with building custom IoT solutions projects for major brands
12 chapters guiding business leaders on the steps of IoT implementation
4 interviews featuring expert advice from business leaders with more than 100 years of collective experience
Connectivity as a Strategy to Stay Ahead of the Curve
Delve into ways of leveraging IoT to transform business processes, both in industrial and consumer markets.
Industrial and Consumer IoT Use Cases
Explore a range of innovations that focus on convenience, comfort, and experience personalization.
Microcontrollers Choice and Writing Firmware
Understand why the selection of the project's building blocks significantly impacts the overall success.
Choice of Connectivity Technology
Dive into the nuances of the technology choice that enables device communication.
Learn about the considerations when choosing a platform for the development, deployment, and management of IoT devices.
Efficiently manage the device lifecycle to maintain device performance, enhance security, and successfully deploy.
Enhancing Embedded Devices with Firmware Update
Think of firmware as a program on a computer or a smartphone, but designed specifically to run on embedded devices.
Developing Software for IoT Devices
Learn about the hosts for software that delivers features to customers, and gathers data and metrics to improve product and service offerings.
Setting Up the Data Pipeline
Make various new discoveries from data, improve current decision-making processes, and lead to various new applications of data that will benefit end users.
Find out why the true power of IoT doesn't lie in data collection and transmission but in its analysis.
Optimizing Business Processes with Machine Learning
Read about using Machine Learning to improve decision-making processes and automate various aspects within apps.
Designing the IoT User Experience
Explore comprehensive design systems that address aspects such as usability, adaptability, and scalability.
Featuring industry thought leaders
Learn from experts who have driven IoT implementation for a number of brands.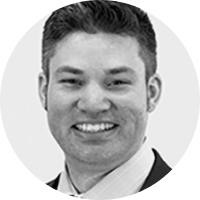 "Staying ahead of the curve in IoT implementation means more than just keeping up with the latest trends. It means proactively designing solutions that involve the right teams, tools, and technology, precisely calibrated to perform their tasks at the right time. It involves creating systems that are antifragile, and capable of withstanding changes at a minimized change cost. That's why who you partner with on this journey makes all the difference."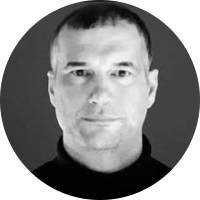 "The Internet of Things holds immense potential for businesses, from optimizing operations for efficiency to gaining a competitive edge, discovering new revenue streams, and elevating the customer experience. But to leverage its full potential, businesses must embrace a holistic approach. If there's one piece of advice I find myself giving over and over, it's this: aim first, then fire. Make sure your IoT strategy aligns with your organization's broader goals. Efficiency gains, improved productivity, and enhanced customer experiences – these are the rewards of a well-executed strategy."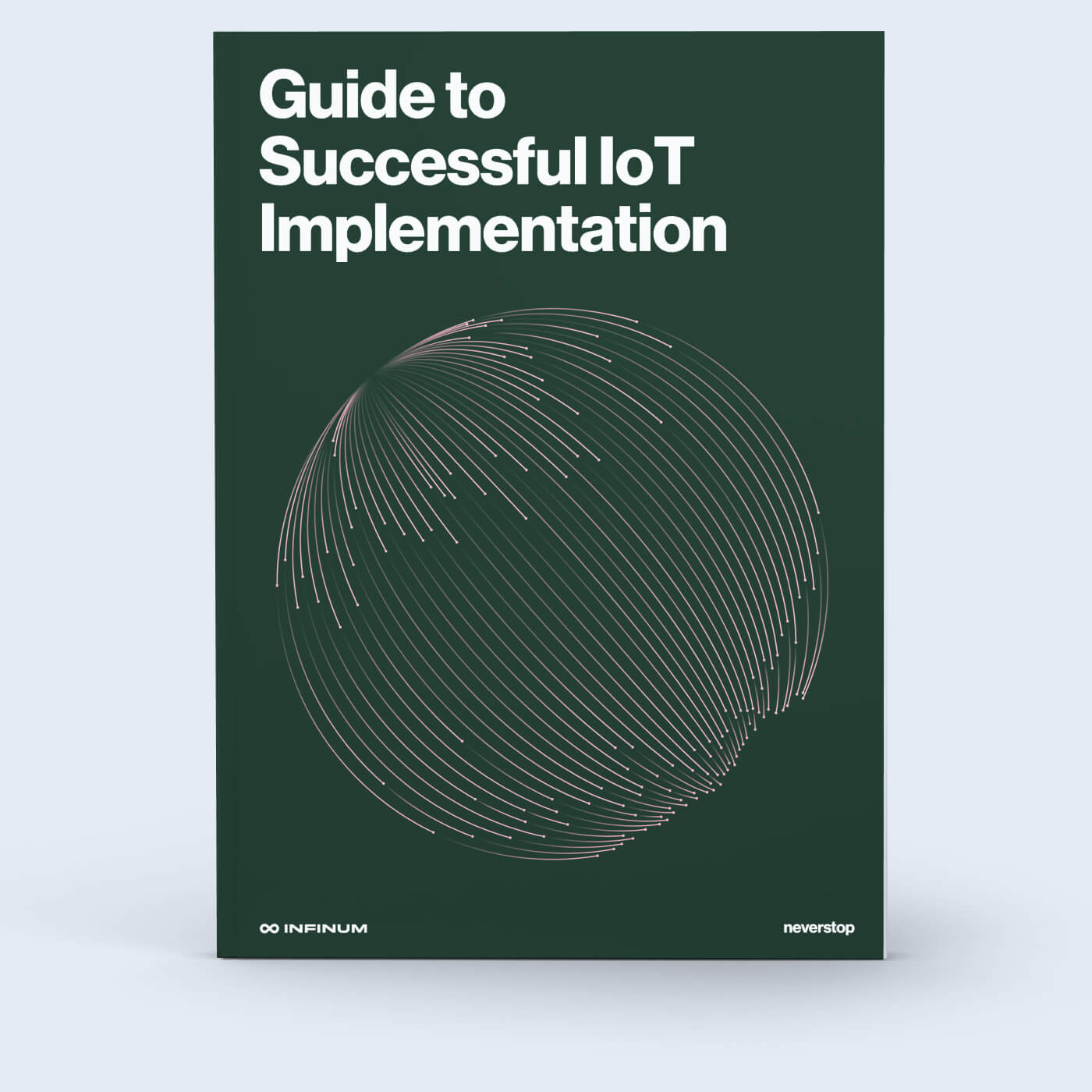 Your Guide to Successful IoT Implementation