Building the right product starts by asking the right questions
Our digital product validation resource helps you answer vital questions to determine if your idea is valuable, usable, and feasible.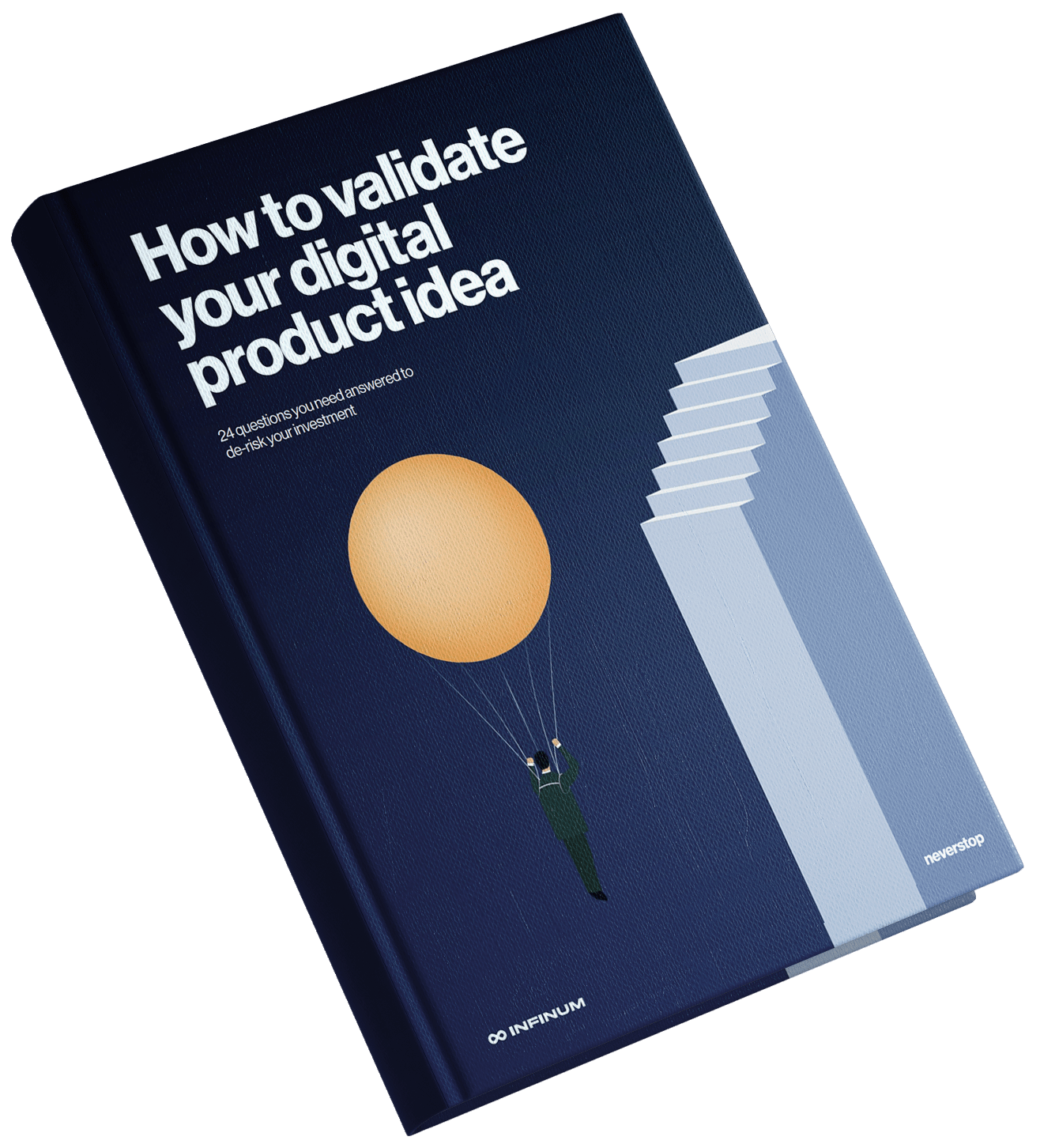 Take the guesswork out
of your product's success
The most effective way to tackle risks upfront and minimize the chances of failure is digital product validation. That's why, at Infinum, we kick off each project with a discovery workshop.

This process involves thorough user and market research, prototyping, and testing, all with your continuous involvement, giving us the confidence we're making the right call about your product's future.
Addressing the key questions about your business objectives, user experience, and technology upfront maximizes the product's chance of success.
User
Will your product solve your target users' needs?
Business
Will your business benefit from the product?
Technology
Is your product technically doable?
DON'T TAKE OUR WORD FOR IT
By challenging us and asking questions, Infinum was able to draw conclusions and help our team ideate or discover parts of the platform we had not envisioned prior to the workshop.
In my opinion, a workshop like this one is crucial at the start of a project since it helps define clear goals and eliminate problems even before they happen.