Digital loyalty program built for Porsche Slovenia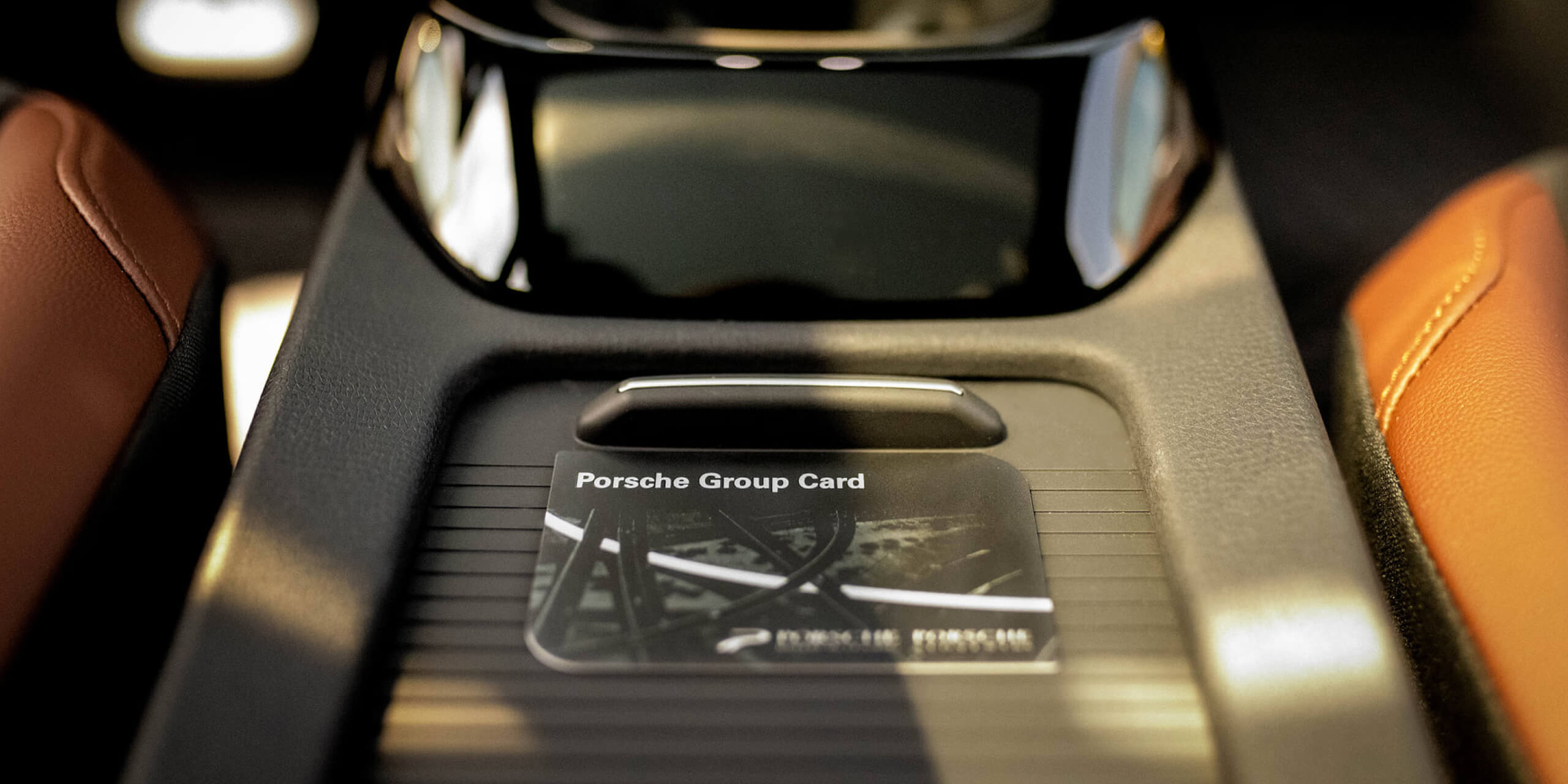 We provided drivers with the convenience, comfort, and exclusivity they deserve.


SERVICES

STRATEGY
UX DESIGN
UI DESIGN
ENGINEERING
QUALITY ASSURANCE

A vehicle to loyalty
Porsche Group Card is an exclusive membership program offered to Porsche Slovenia's customers. When they reached out to us, Porsche Slovenia wanted to enrich the loyalty program with technology.
A digital extension of the physical experience
When talking to Porsche Slovenia, we agreed we didn't want to just add a digital counterpart to what's already available for their customers. Our mission was to enable new digital experiences that supercharge an already existing loyalty card.

We knew Porsche Group Card users value convenience. We ensured the value proposition is strong enough so the digital card could serve as a reliable companion, assisting drivers in caring for their vehicles as well as taking advantage of special offers.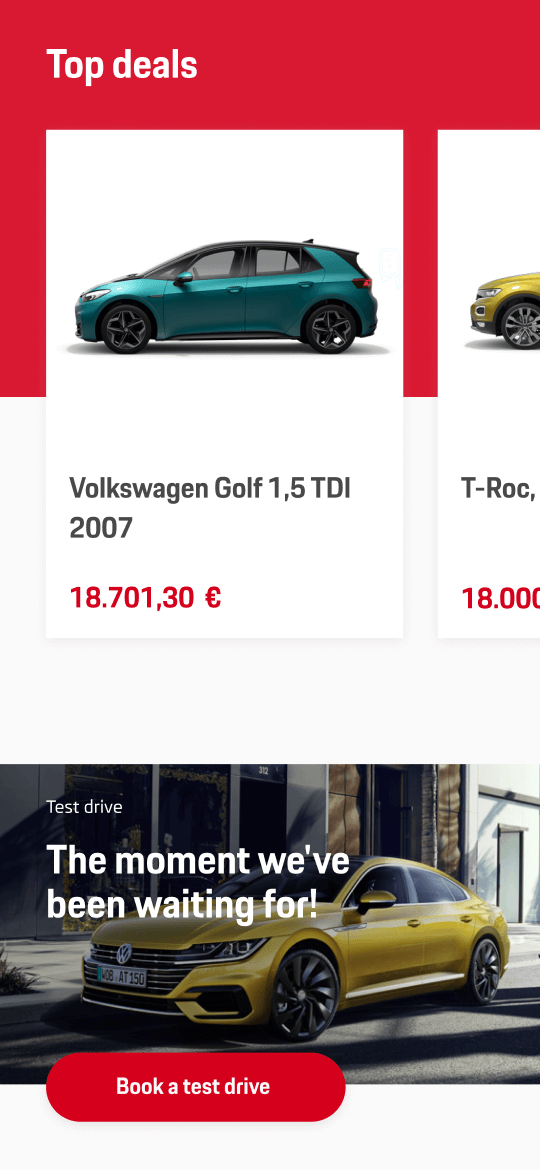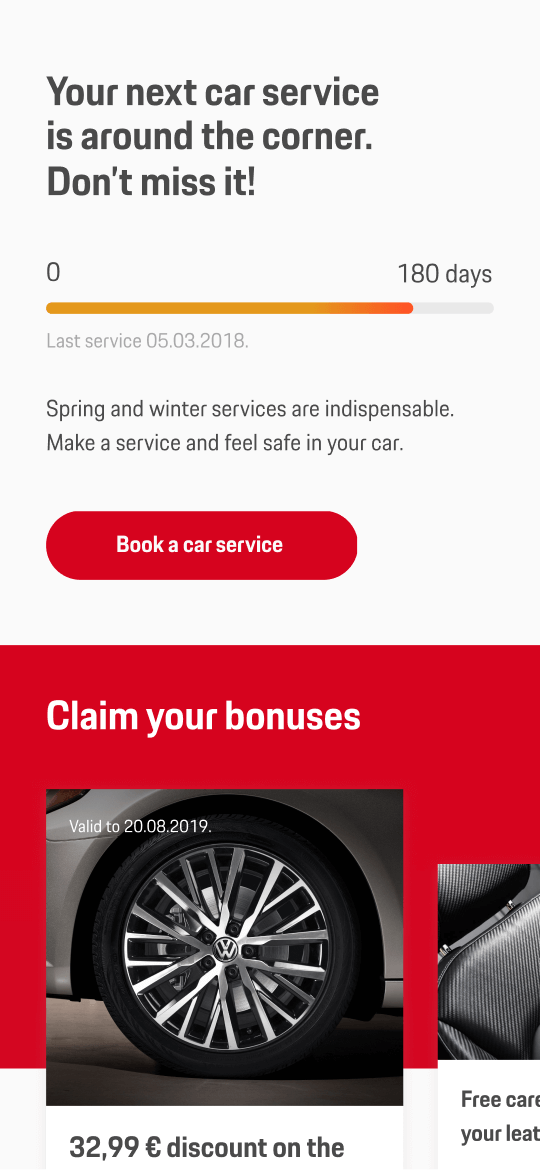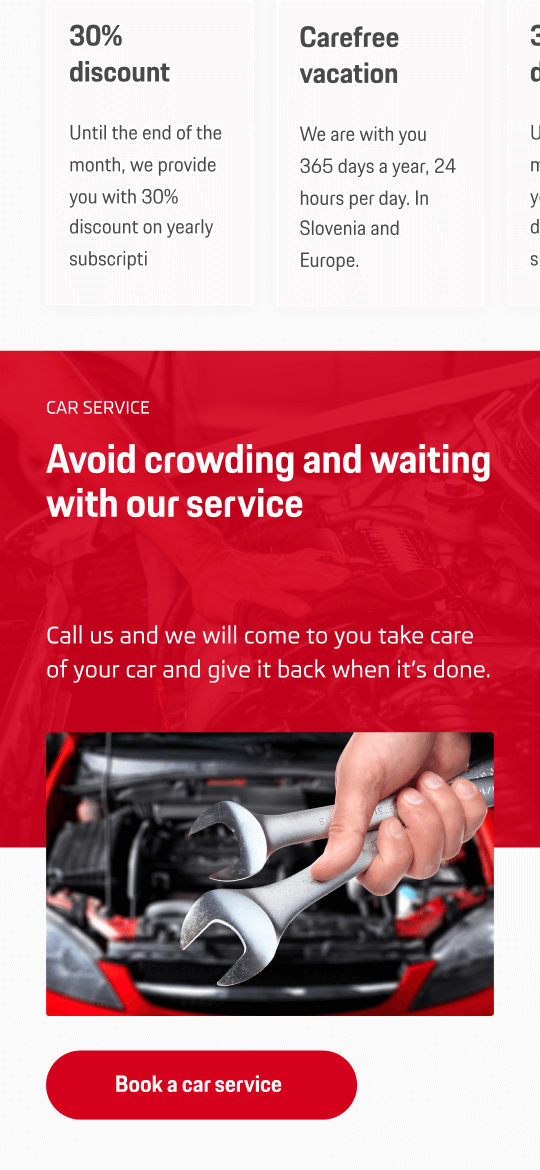 Exclusive offers
Porsche Group Card members enjoy exclusive offers on service locations and throughout Porsche Slovenia retail network.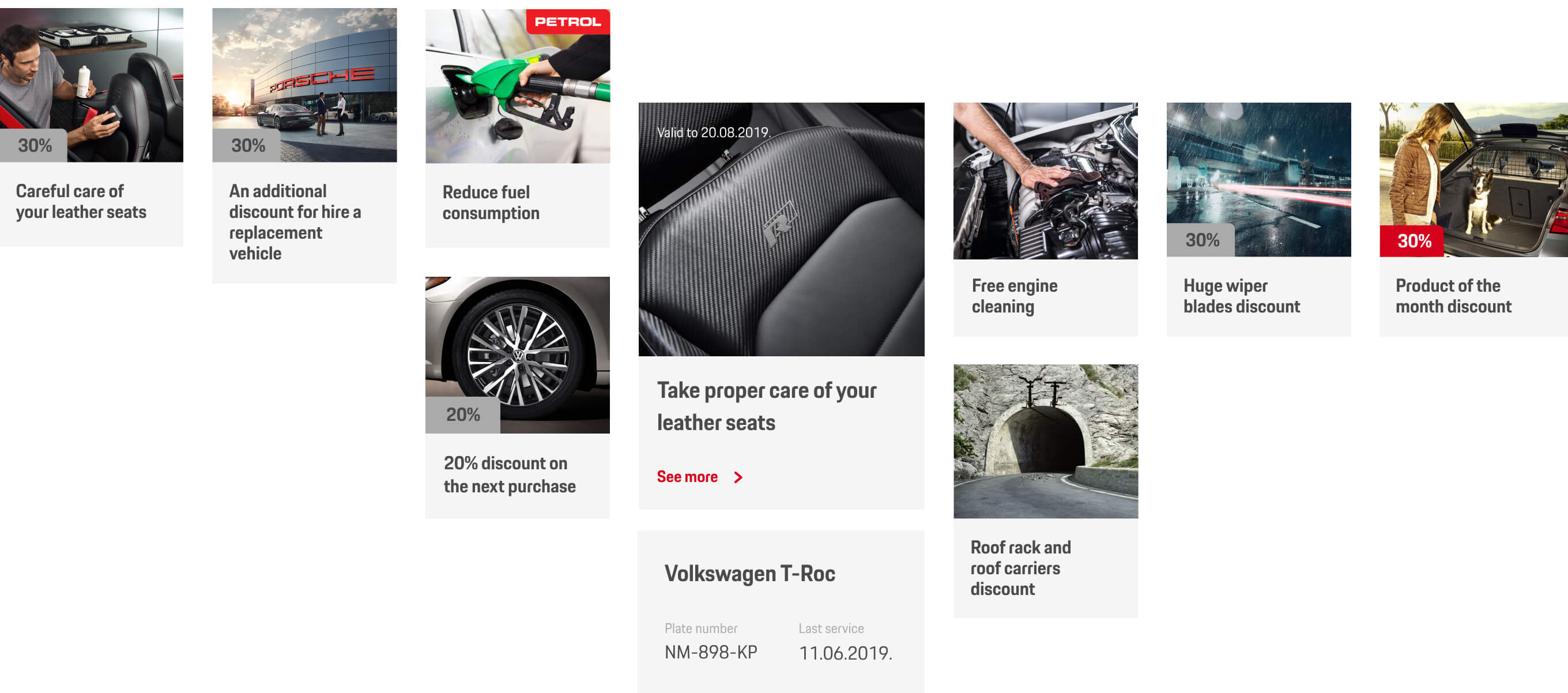 A personalized loyalty program
Enjoying exclusive member discounts is always a few taps away. The app suggests offers based on type of vehicle and user behavior. To claim an offer, loyalty members simply show the code to the retailer.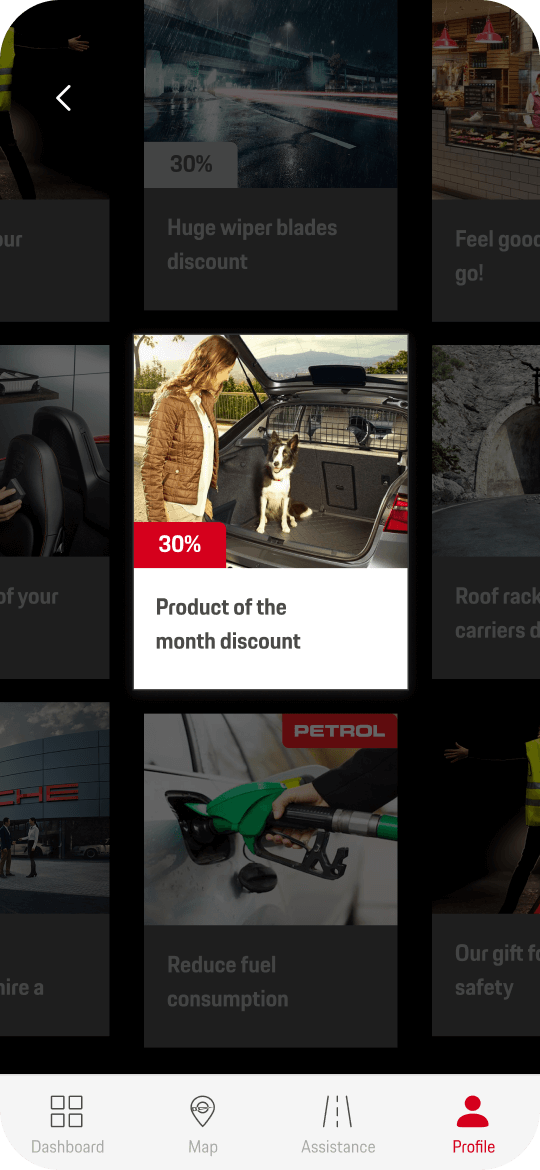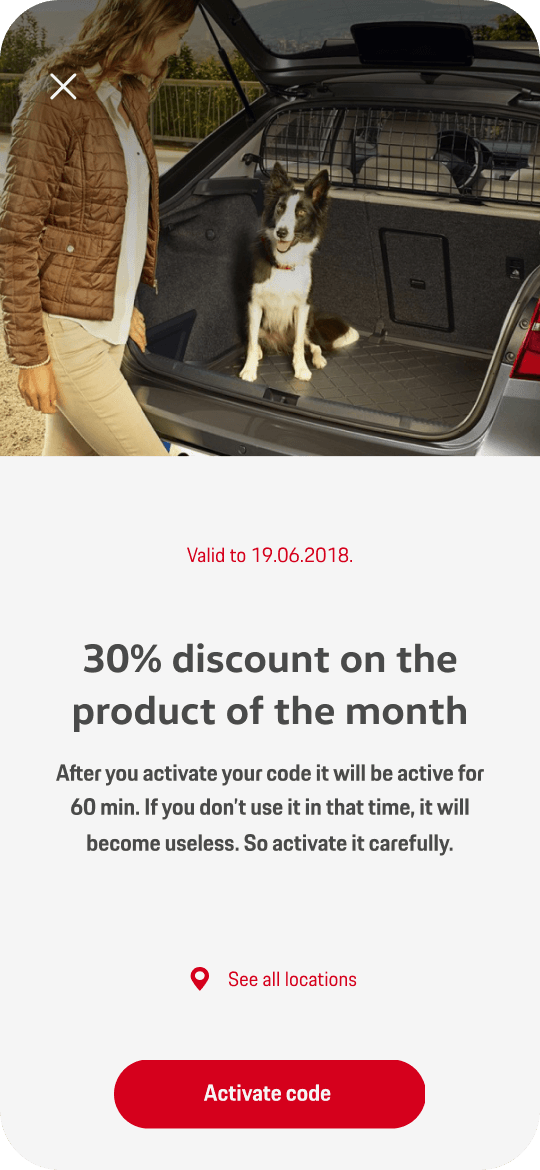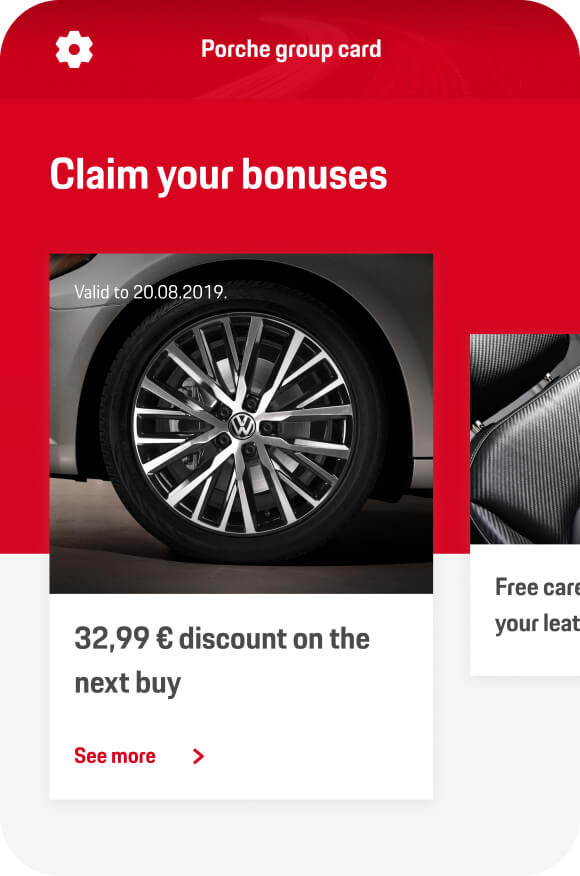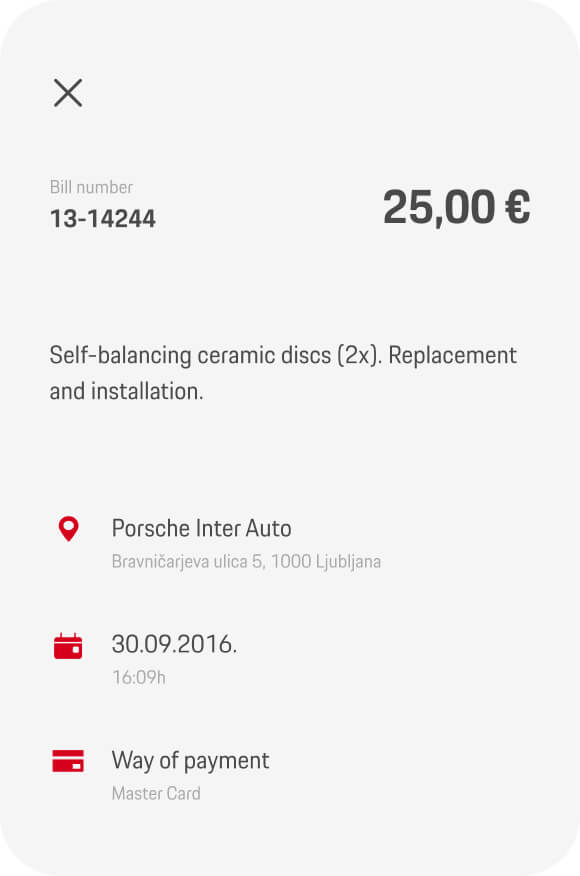 COVERED IN ALL SITUATIONS
Porsche Group Card seamlessly syncs all vehicle information. If the driver ever needs assistance, they can send their precise location to service providers nearby.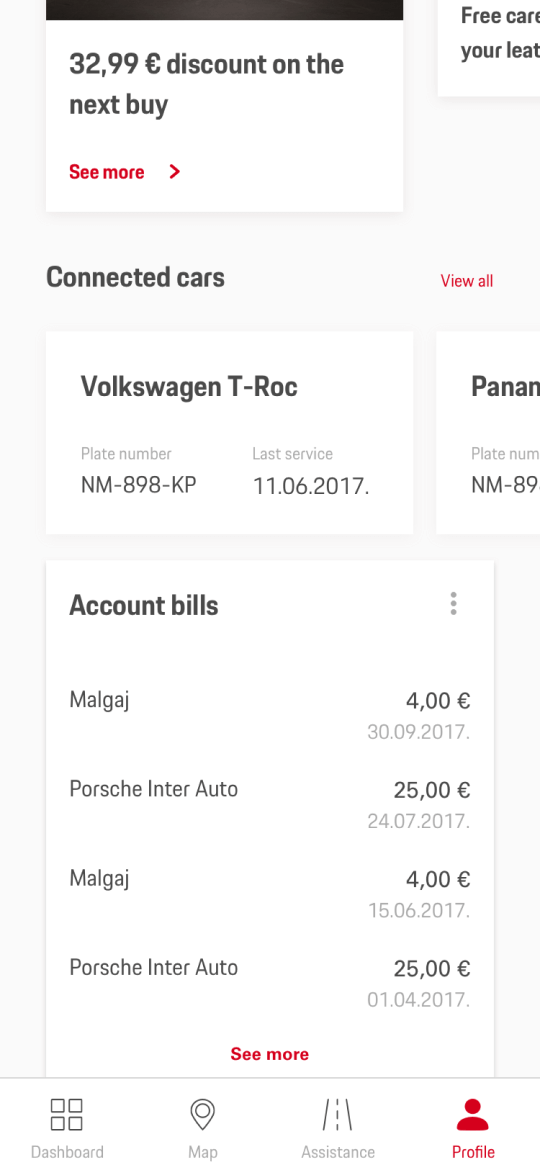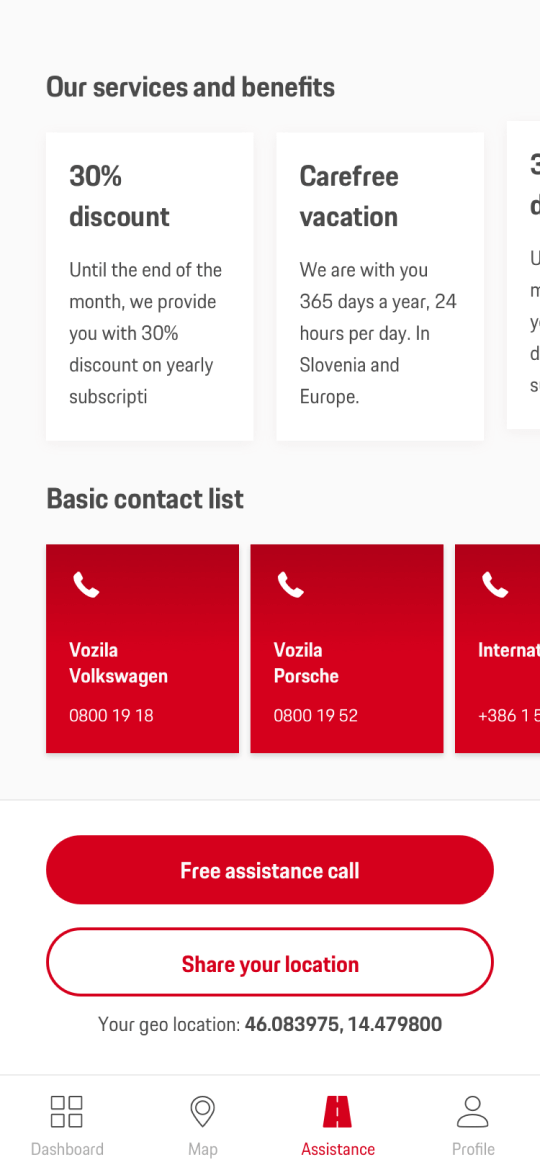 Make it
your own
The Porsche Group Card digital experience is customized to match the owner's car brand.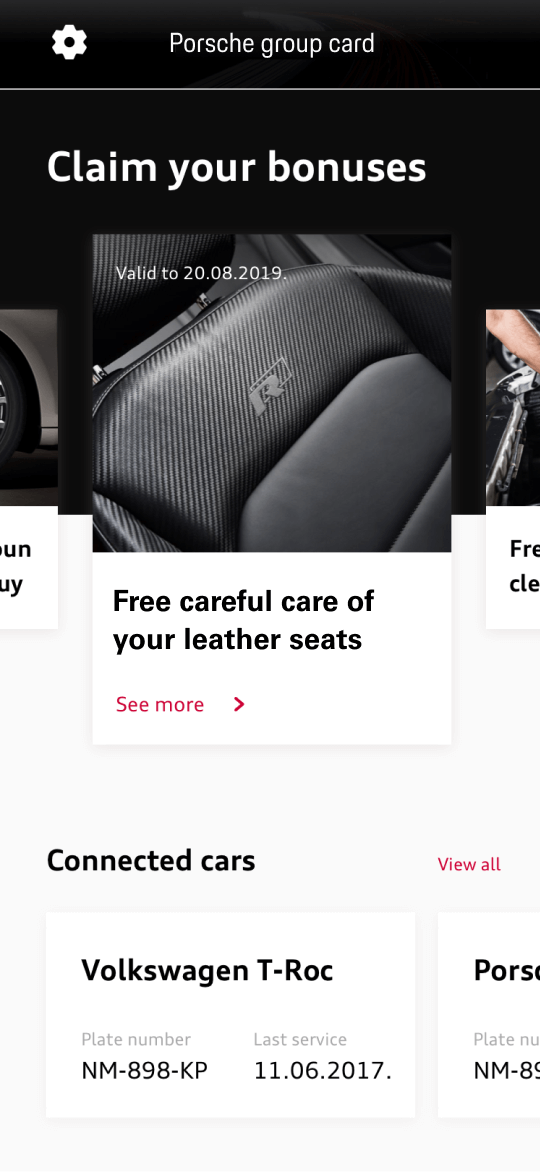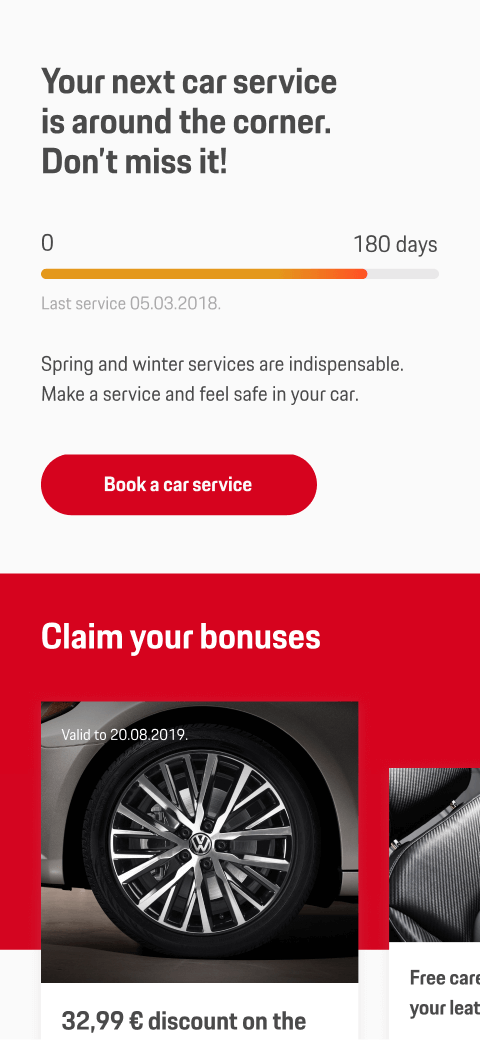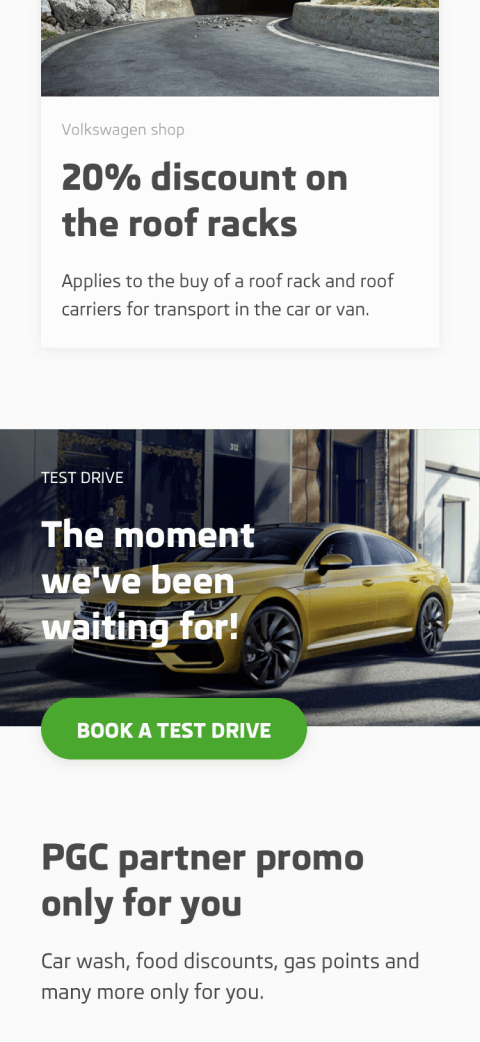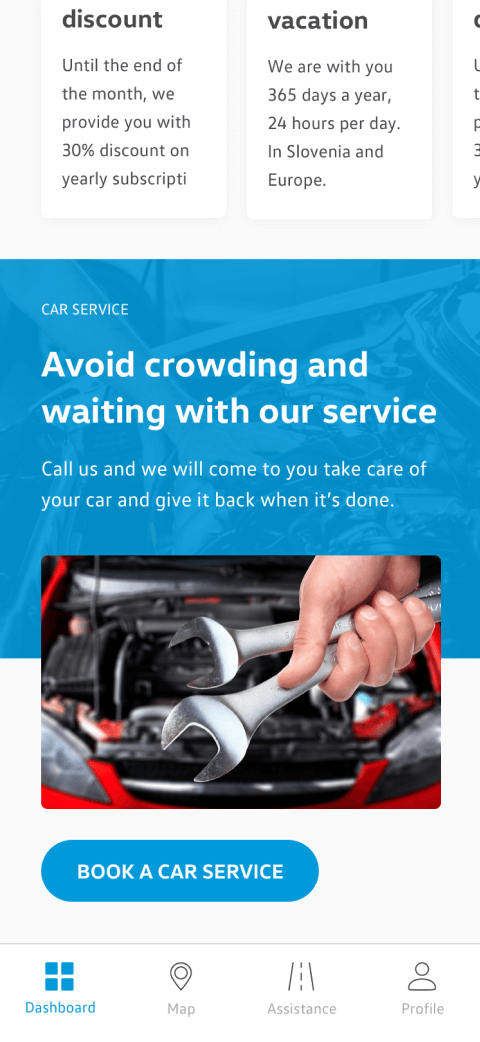 The digital experience we've built with Porsche Slovenia was awarded the prestigious WebSi award.