Unique digital wallet brings financial freedom to Africa's millions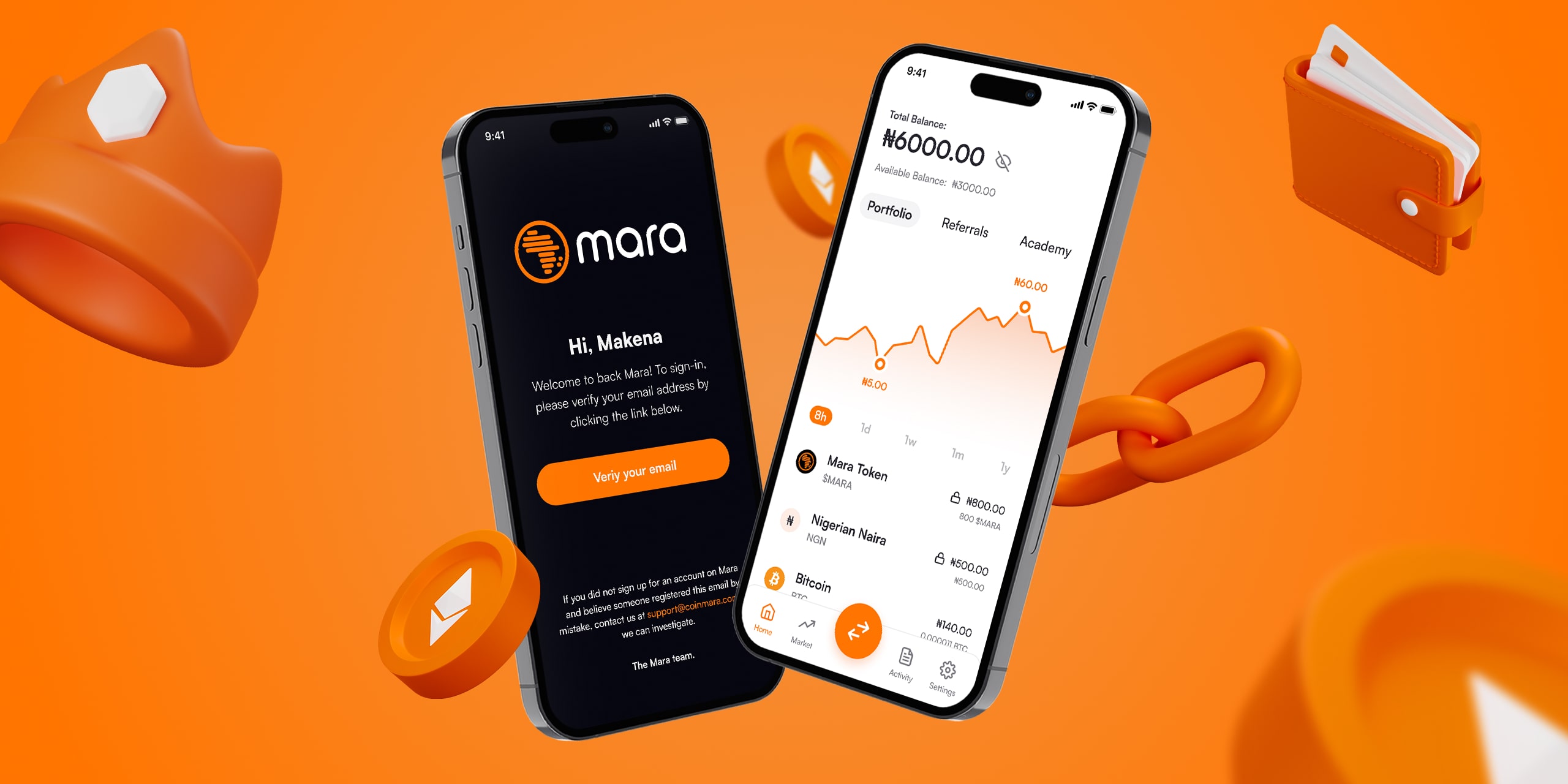 Mara is a unique wallet that leverages Web3 blockchain technology to manage assets, promote financial literacy, and achieve greater financial freedom in Africa.


SERVICES

STRATEGY
USER TESTING
PROTOTYPING
UX DESIGN
UI DESIGN
SYSTEM ARCHITECTURE
MOBILE DEVELOPMENT 
BACKEND DEVELOPMENT
An emerging market in fintech
For an emerging market in the fintech space like Africa, launching digital finance products has a broader impact. It equals empowering the African population to access modern financial services, learn about the ways to leverage them, and achieve a higher level of financial freedom.
Financial freedom to the people
Infinum partnered with Mara, a pan-African company that offers a suite of financial products. Leveraging Web3 blockchain technology, we created Mara Wallet – a fast and secure wallet for easier asset management, and a platform for learning how to make better financial choices in Africa.
Delivering on the anticipation
Users verified
before launch
4M
Users boosting financial literacy
20K
A solid strategy for Mara's big vision
Mara lacked the team resources to plan and execute their big vision and get it to market rapidly. We facilitated a series of discovery workshops and came up with a strategy for designing, building, and shipping the wallet, fully aligned with Mara's schedule and business goals.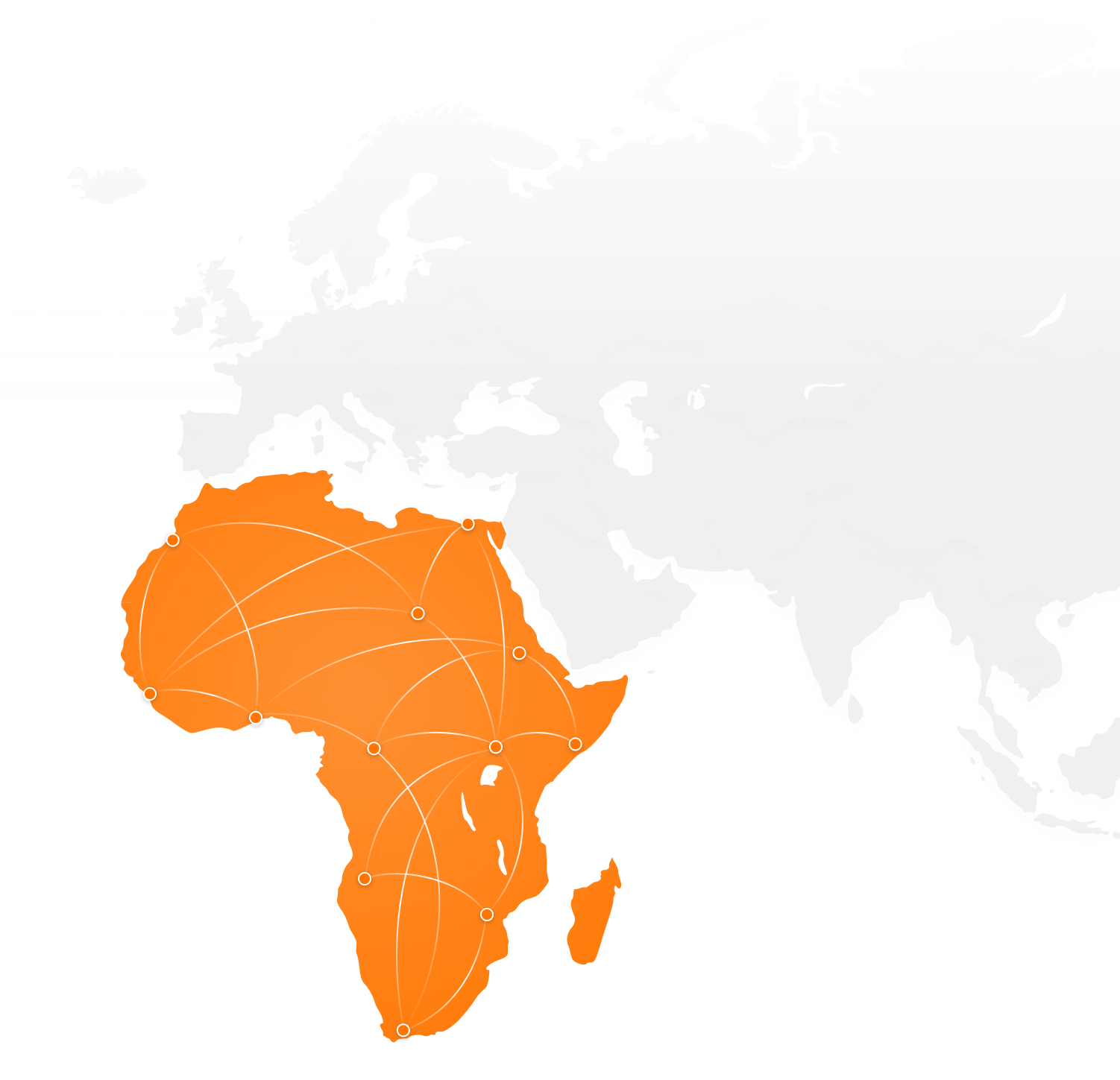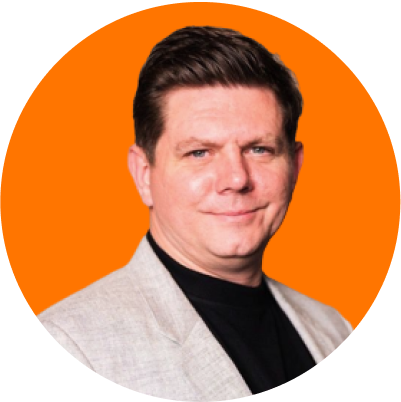 Mara's intention is to bridge the gap between complex financial services and the lack of solid infrastructure with advanced technology, real-time transaction clearance, and cryptocurrency as back-end leverage for that.
The essential product-market fit
To better align the product with the needs of African users, the product design and development had to account for certain market-specific limitations, such as the use of low-spec Android phones, unstable network coverage in certain areas, and the tariffs that can come with modest mobile data packages. Sometimes, the solution is to think inside the box.
Discover – Deliver – Test – Repeat
Mara's product had to meet pre-set fixed deadlines. We pivoted away from the usual development process and employed a continuous cycle of discovery, delivery, and testing, with all the phases happening simultaneously. 
Assumption-based solutions were a hard no – we validated each feature before starting development.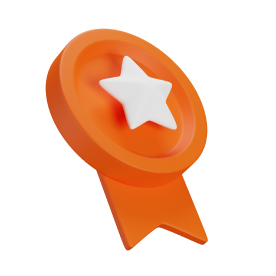 Tailoring team size
We focused on accelerating product growth while Mara was building their team in parallel. Starting with a small core team, we scaled up to 25 people at the peak of our engagement and then gradually transitioned out as the client's side became self-sufficient.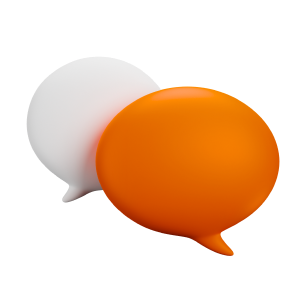 Cross-continent communication
The project team was scattered across the world, which called for very effective communication. Our core team remained consistent throughout the project, giving the client a single point of contact as more people joined. 

Simple, effective, with no unnecessary friction or information loss.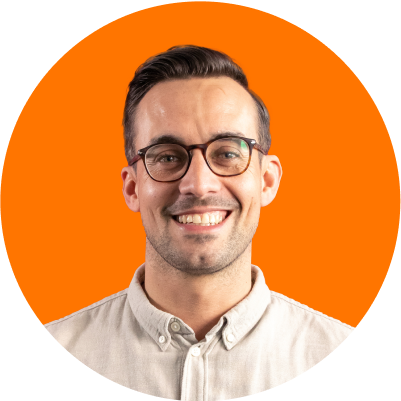 Mara Wallet is a product that reaches millions of users, provides actual value to those people, and makes an impact on the African market.
In 11 months, we created and crafted a fintech platform capable of handling large volumes of users, while developing and delivering in an agile manner to ensure we reached every quarterly milestone.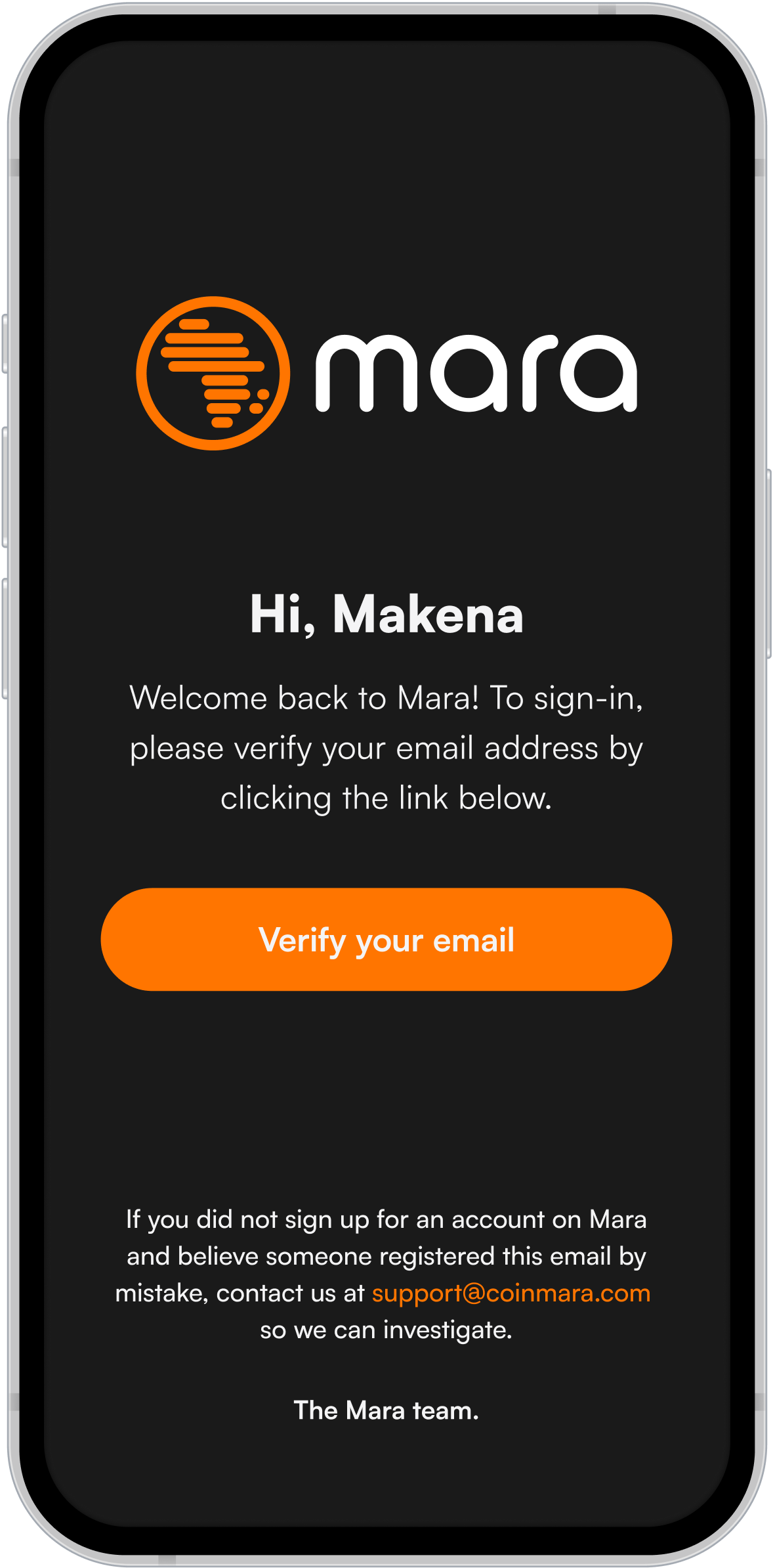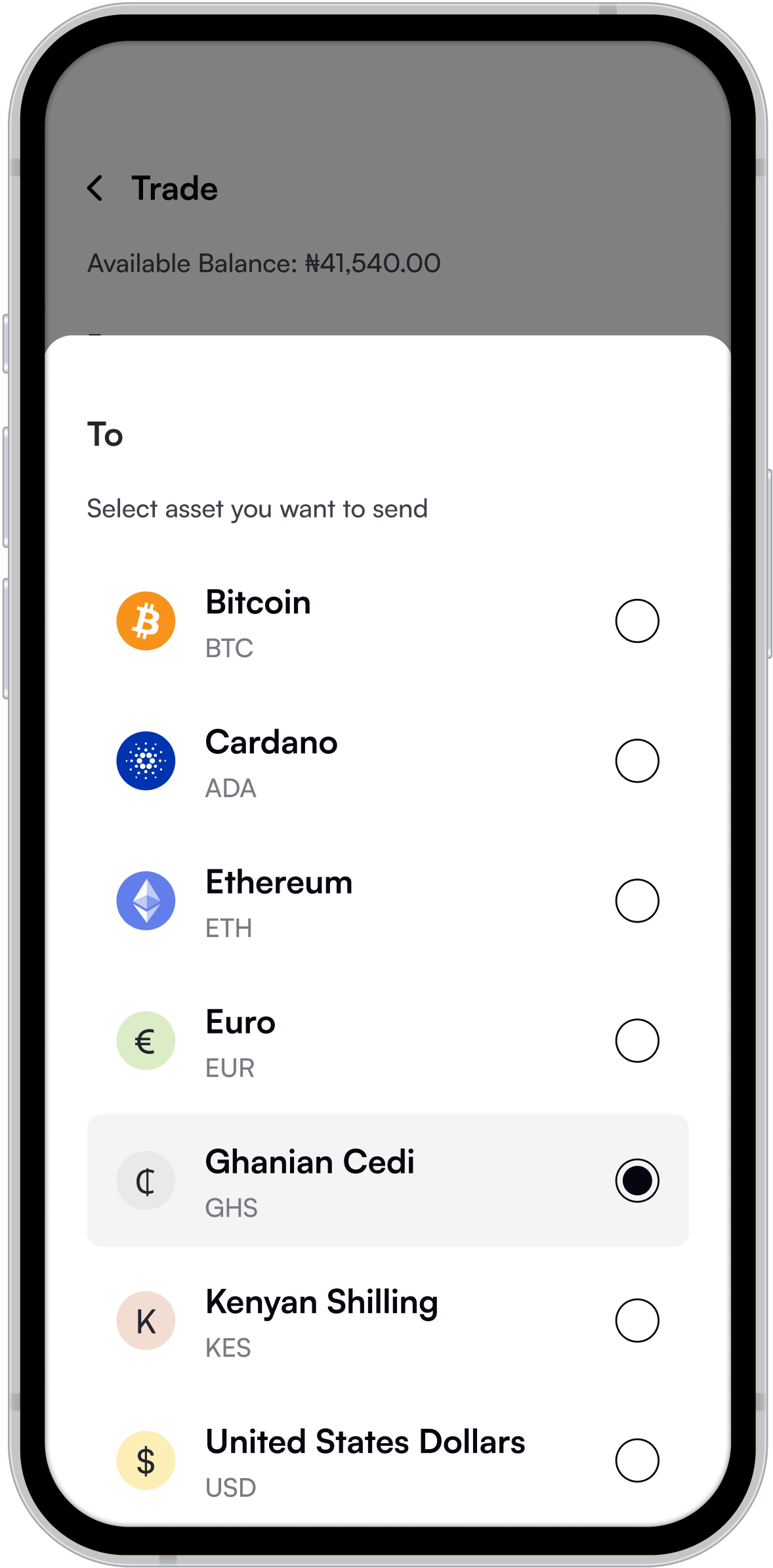 Managing four million verified users pre-launch
Mara's pre-launch marketing strategy utilized a waiting list. We built an app to manage the complex logic of their referral system and included features like registration, verification via one-time passcode, and bank account data input.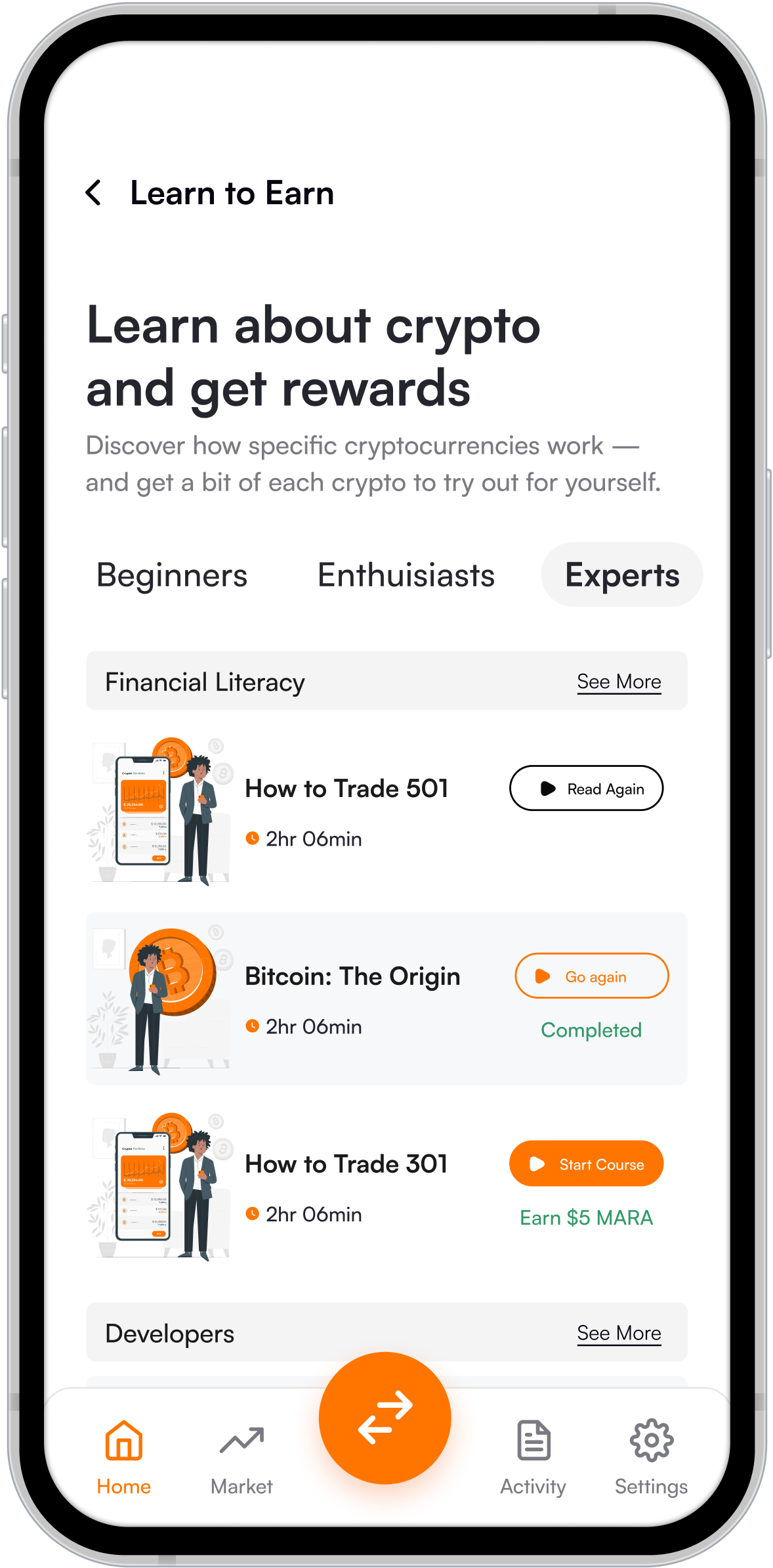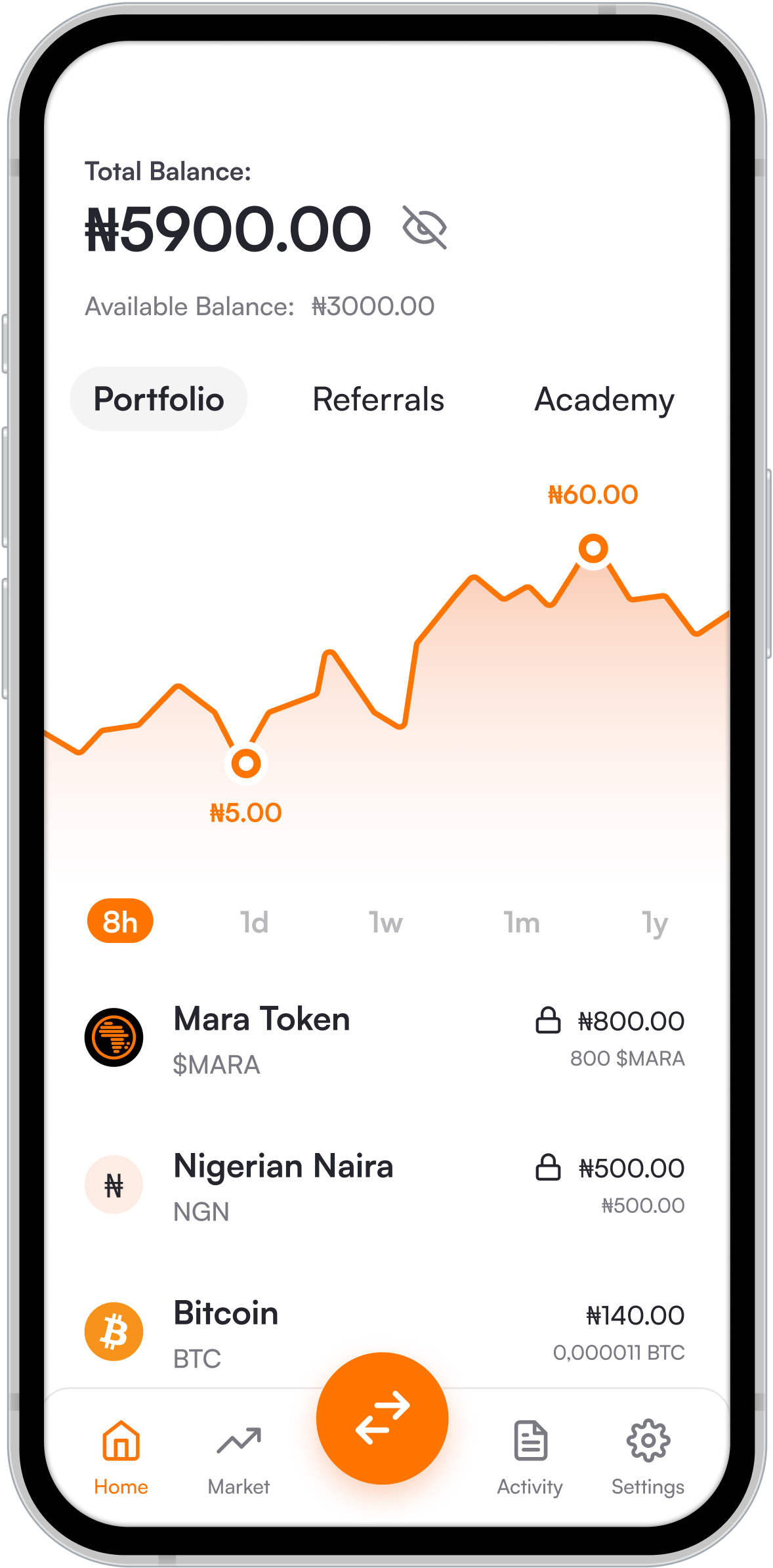 The goal of the design team was to provide an intuitive user experience. Guided by usability and simplicity, we tested our design solutions continuously and created an effortless flow.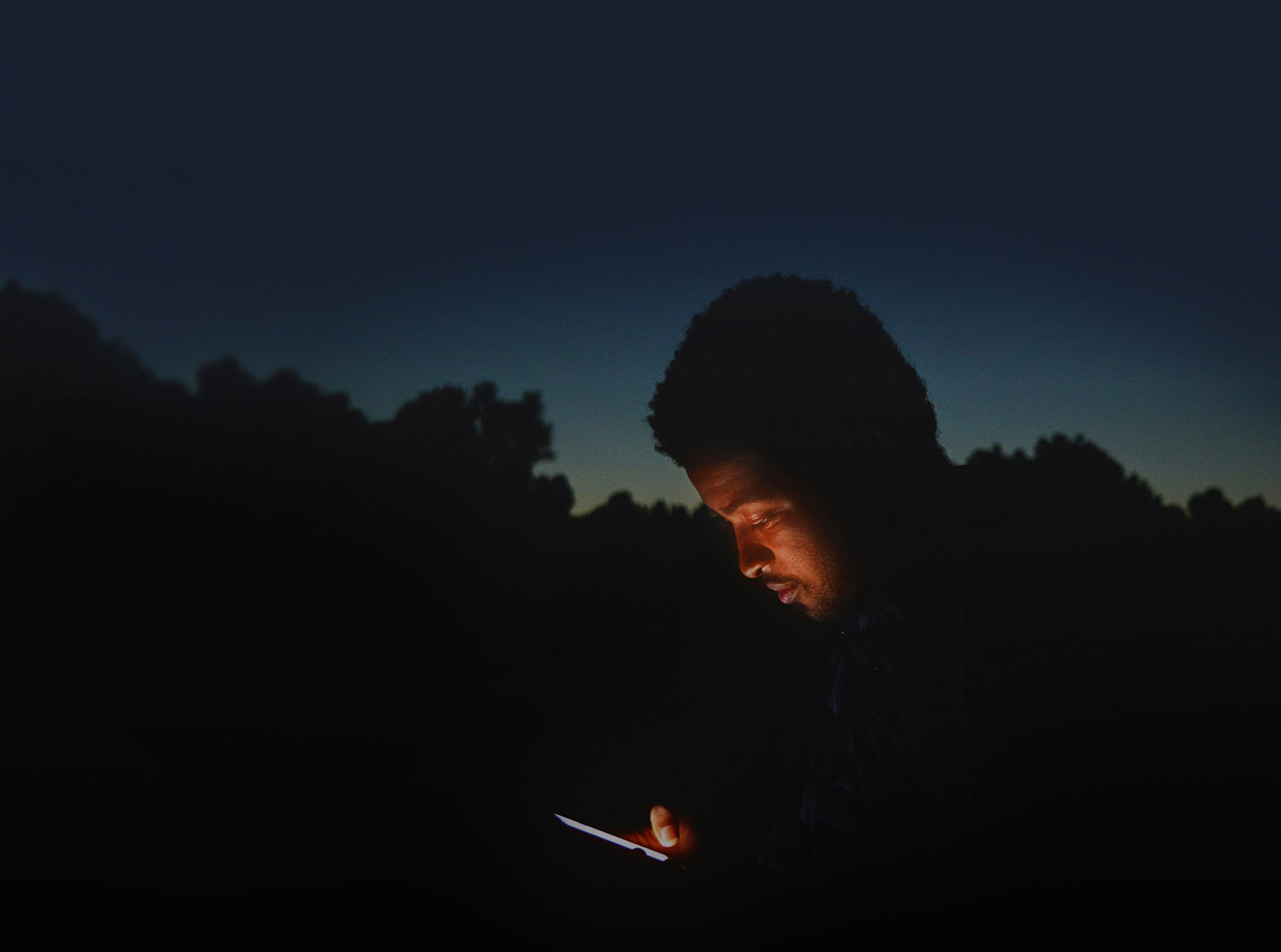 The app is stripped of any visual clutter and unnecessary information. Navigation is structured into five crucial points, allowing the users to perform any action quickly and easily.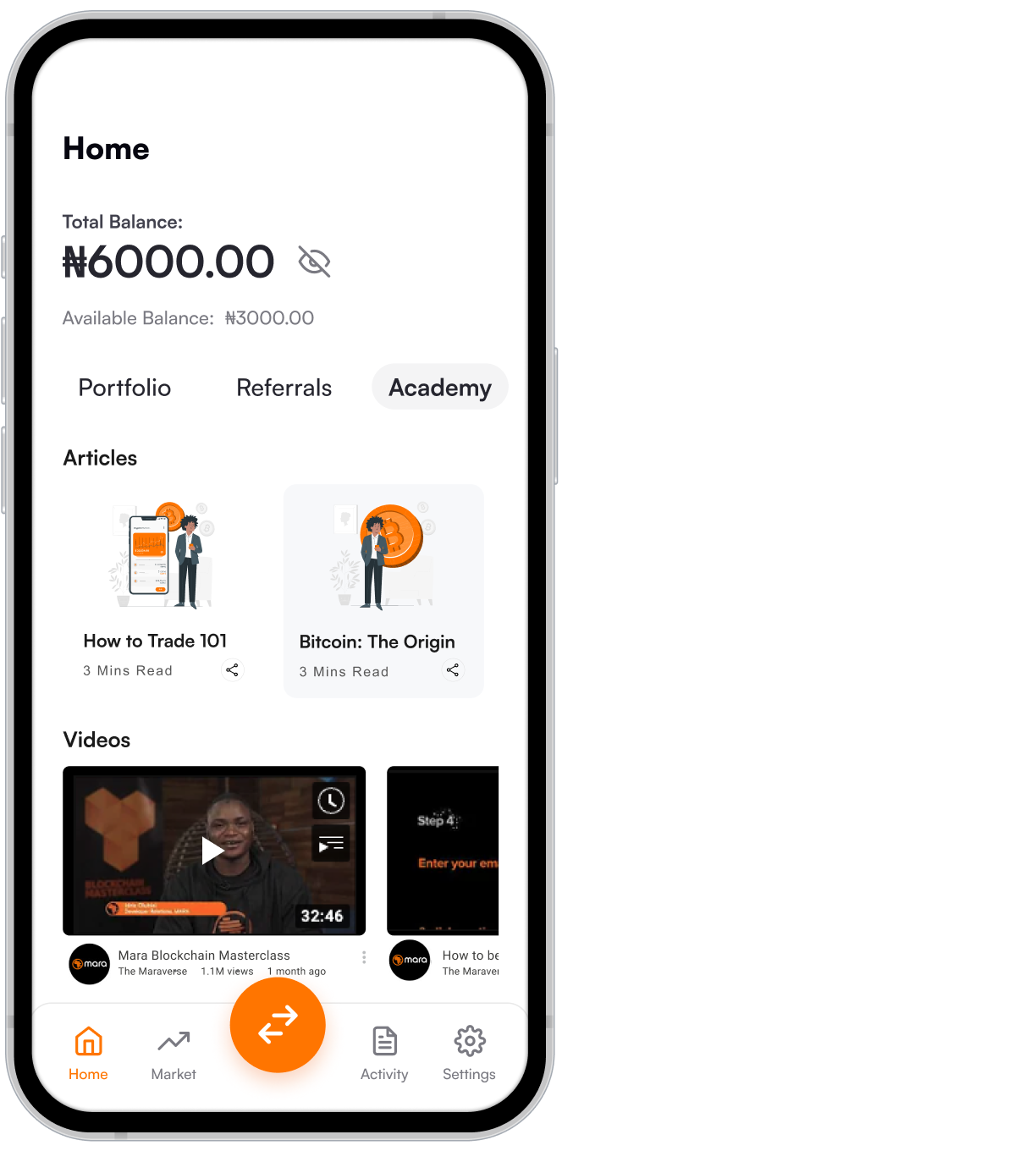 Home screen

Shows the user's balance status
and how their wallet is performing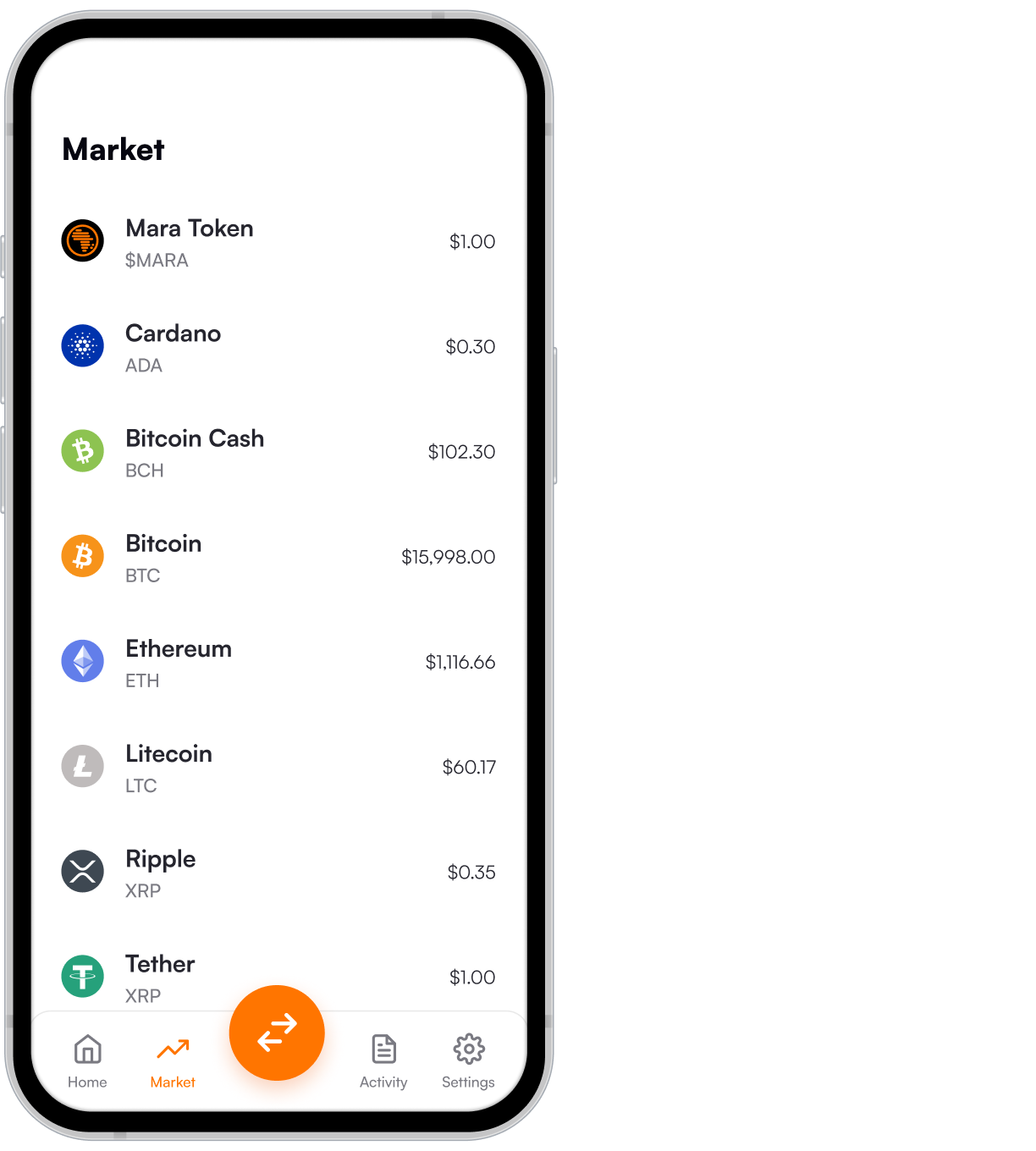 Market

Provides an overview of
market performance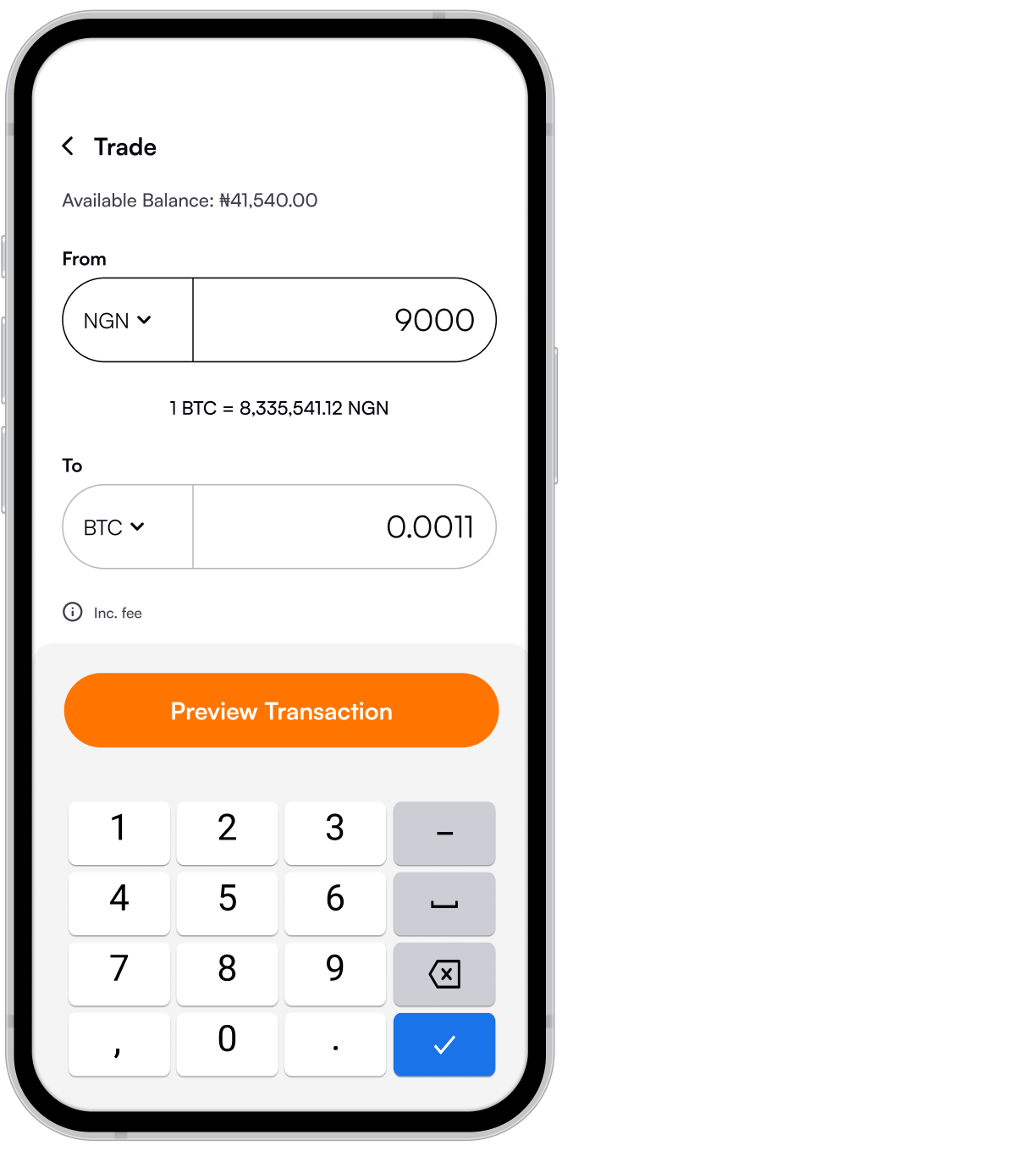 Trade action

Lets users choose between trading, withdrawing or depositing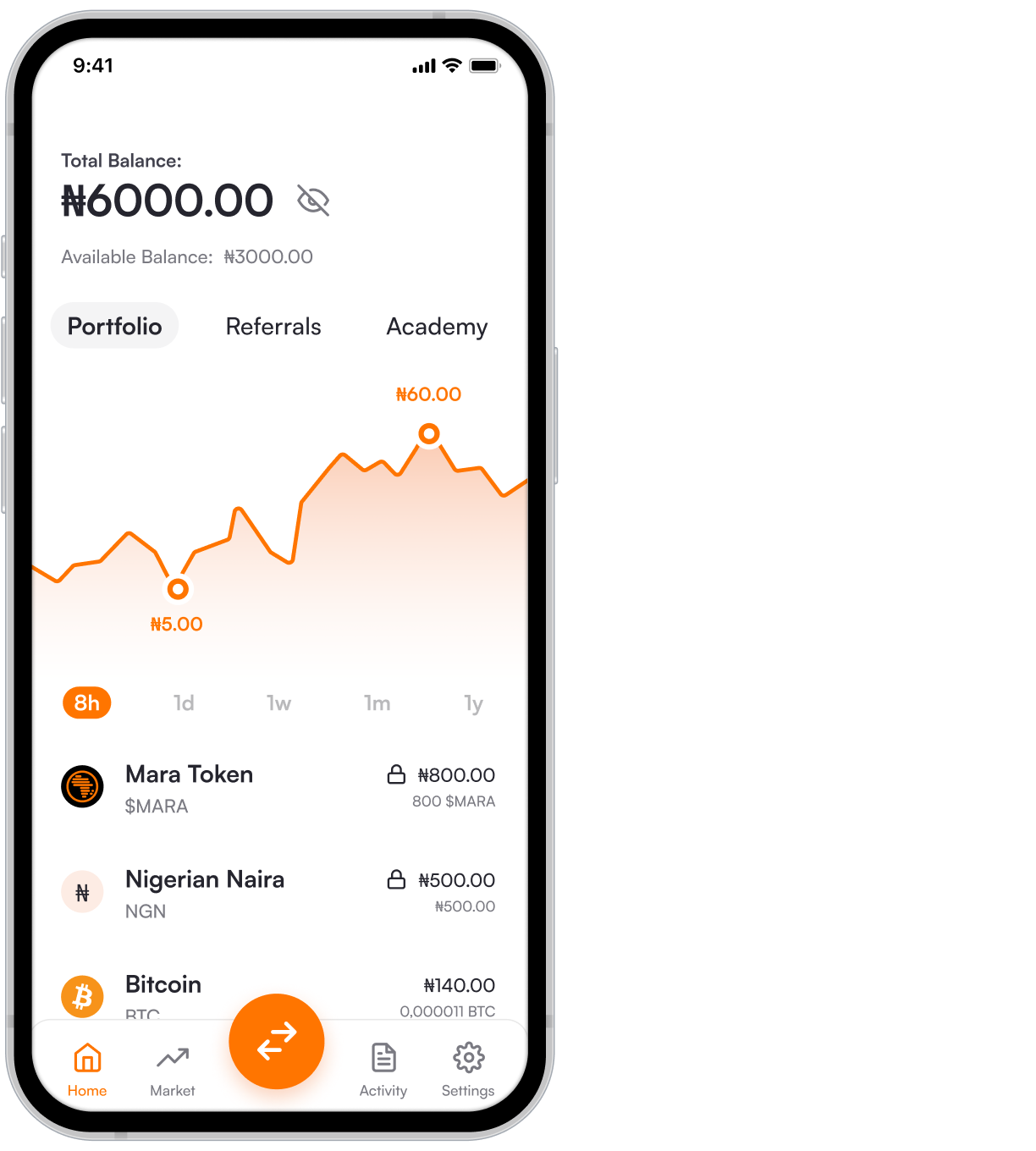 Activity

Shows the user's trading history
list with transaction details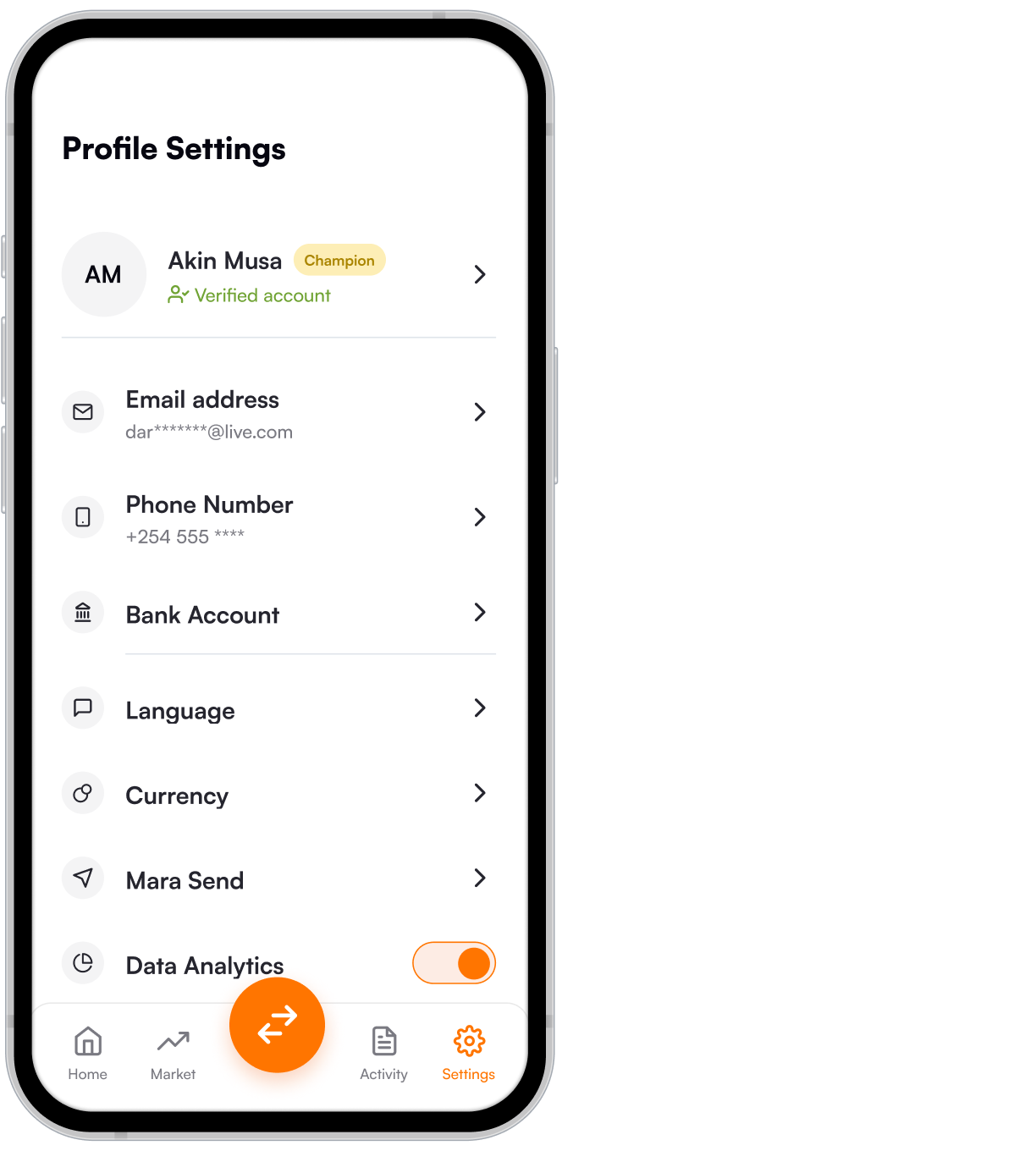 Settings

Manages the app and user
profile settings


The design team created an enjoyable experience within the market-inherent limitations. Mara Wallet is playful and colorful and utilizes smart iconography to help users in their journey.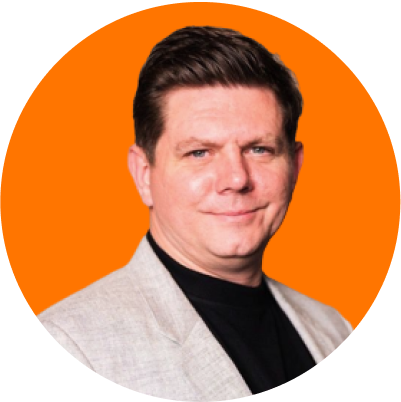 The number one thing I hear from Mara Wallet users is how easy it is to use and navigate. It's intuitive, it just makes sense.
Hidden behind the app's simple and intuitive user interface are the inherently complex layers of a fintech app.
Seamless integrations
The sensitive nature of personal and financial data being processed in the app requires various integrations with third parties that run seamlessly in the background.
Large-scale traffic
The app handles a large volume of users, data, and transactions. It required a solid, crash-proof structure ready to take on over 4 million users who populated the waiting list.
Microservices architecture
In cooperation with Mara's team, we introduced a microservices architecture for the backend app so that each service can be modified or built upon independently, without interfering with the rest of the build.
Financial freedom
is digital
We transformed Mara's vision into a valuable tool promoting financial literacy and freedom. With the foundations of the platform in place, they are fully equipped to envision new features and open up more opportunities for its target market.