Digital tools designed to put telecom customers front and center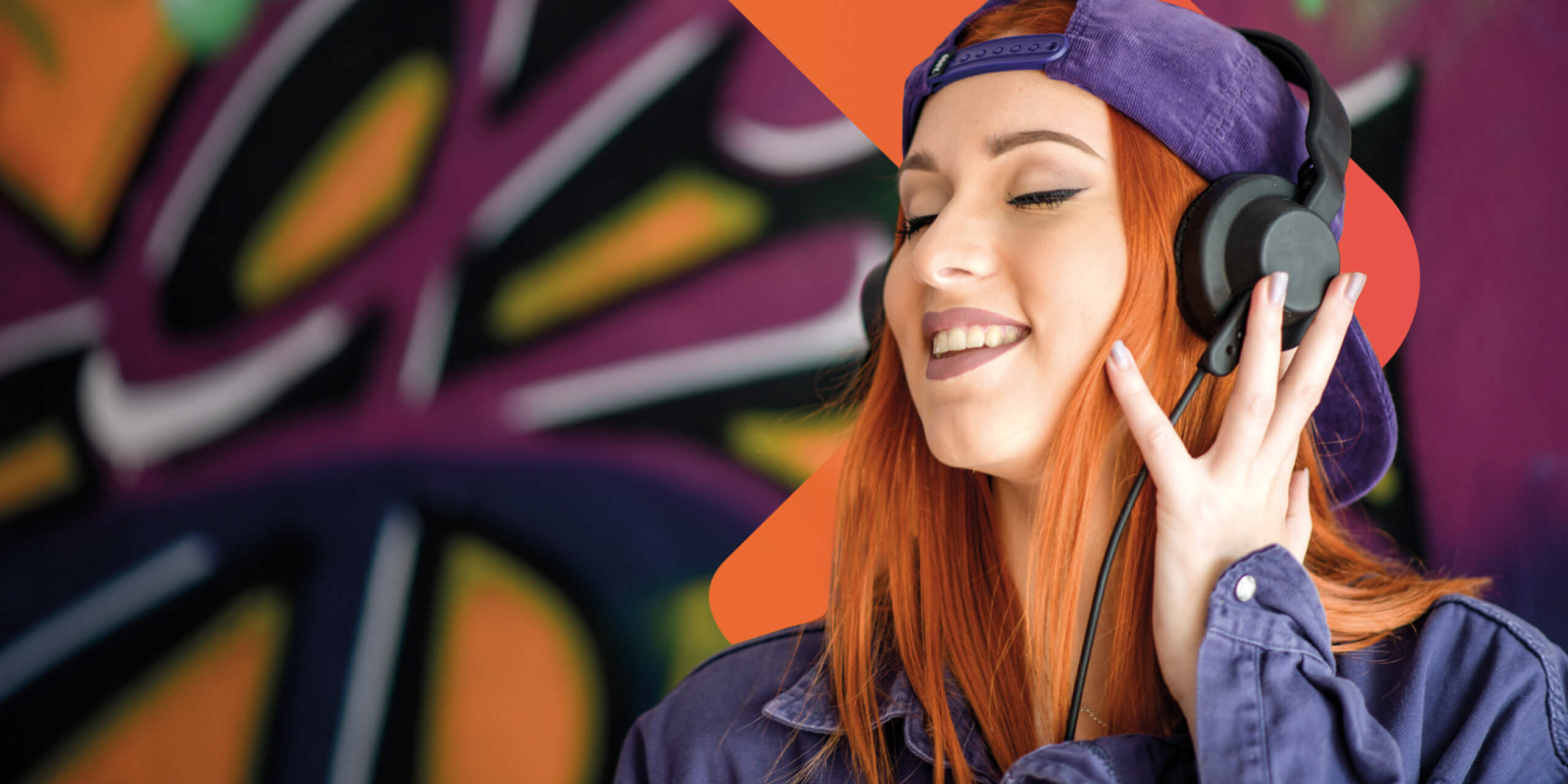 Helping GO build new digital channels, extend service offer, and increase customer satisfaction.


SERVICES

STRATEGY
MARKET RESEARCH
PROTOTYING
USER TESTING
UX DESIGN
UI DESIGN
ENGINEERING

Malta's leading communications provider
For most Maltese, GO is a go-to communications provider. Over half a million users rely on Malta's leading telecom for their mobile, fixed-line, internet and TV services.

GO wanted to consolidate its efforts and offer customers a new range of digital channels where they can exercise full control over their services.
Building next-generation digital tools
GO initially approached us in 2018 wanting to build a digital product with three objectives: enable customers to perform a range of self-care actions, unburden existing channels, and empower the marketing team with a new channel for communication and sales. Since then, we've established a tight-knit partnership, making a transforming impact on every department and service segment at GO. Together, we envisioned and built the next generation of digital tools, redefining the entire customer journey with users at the center.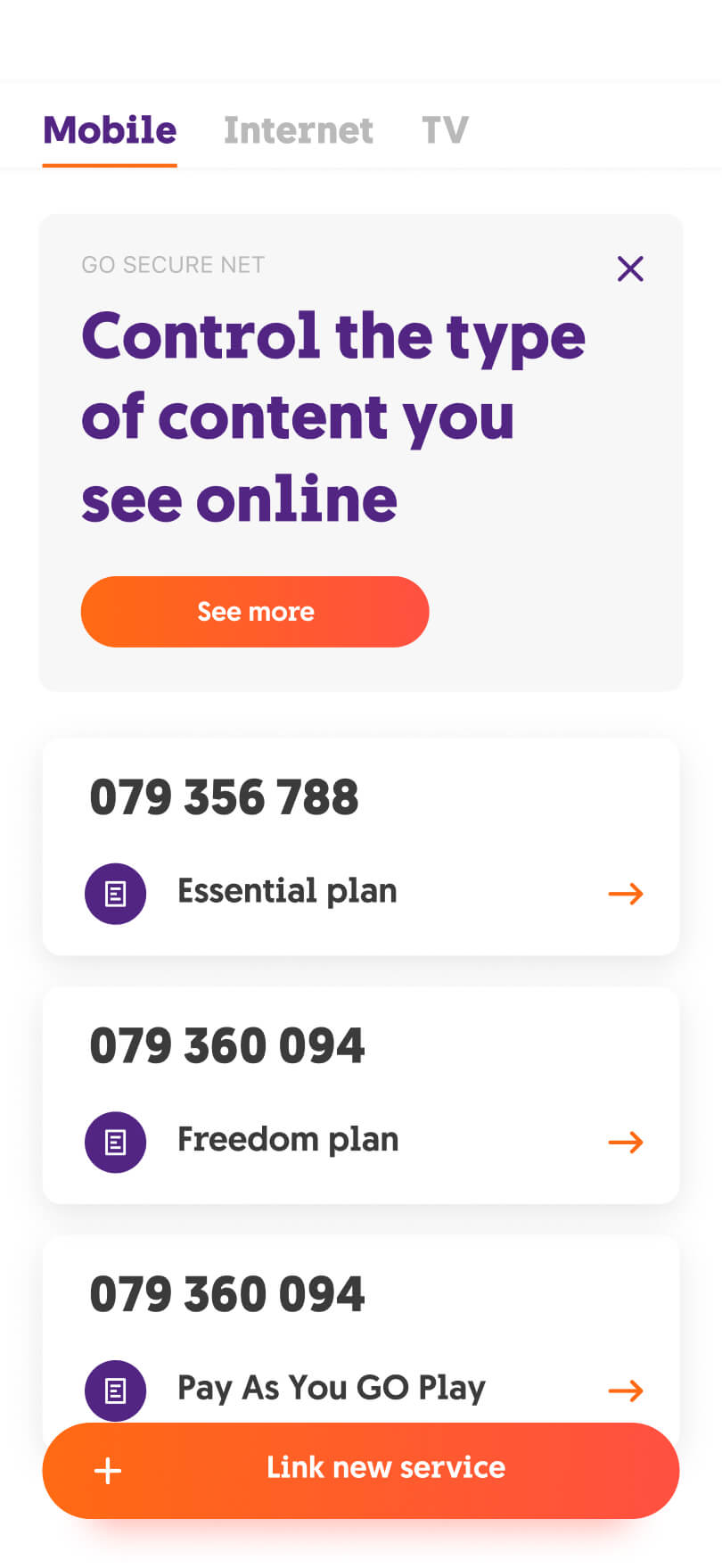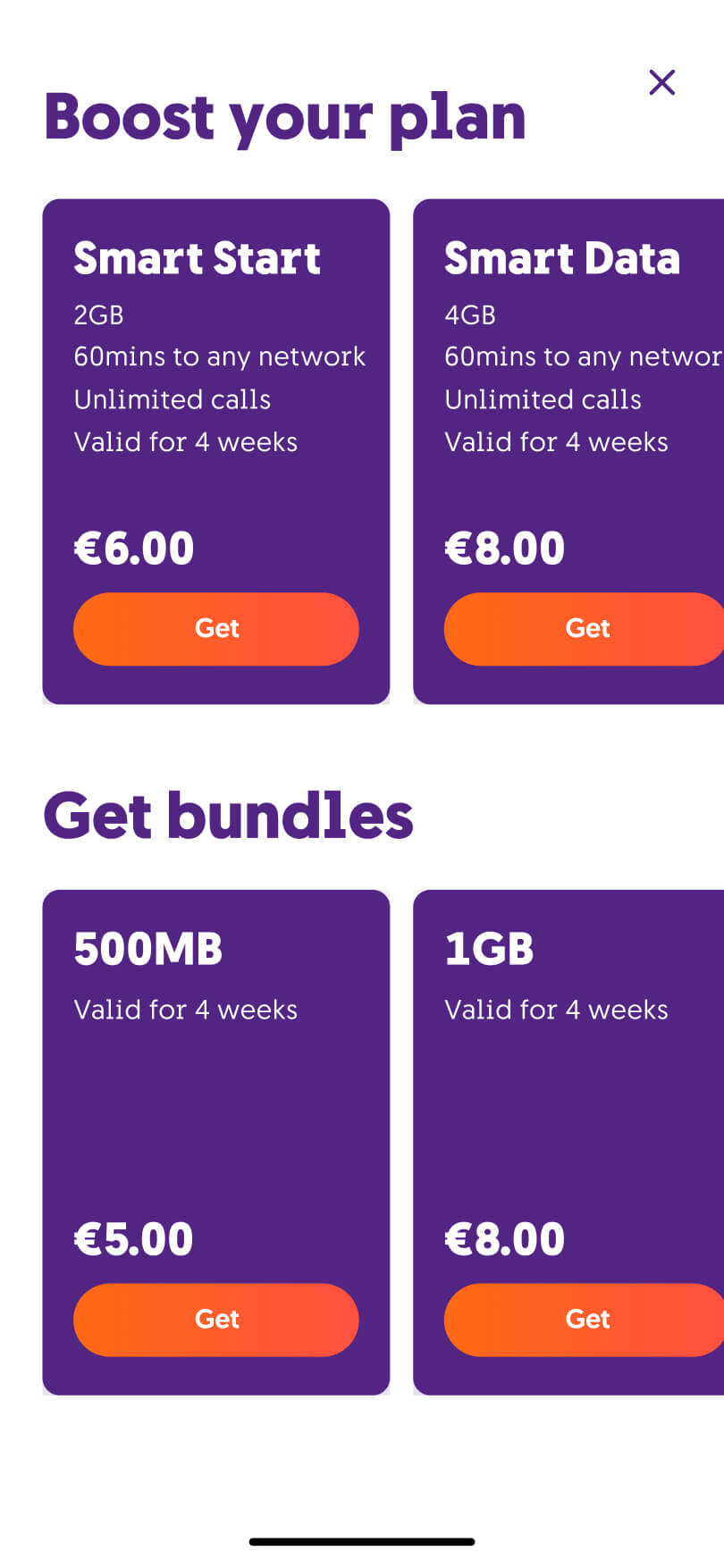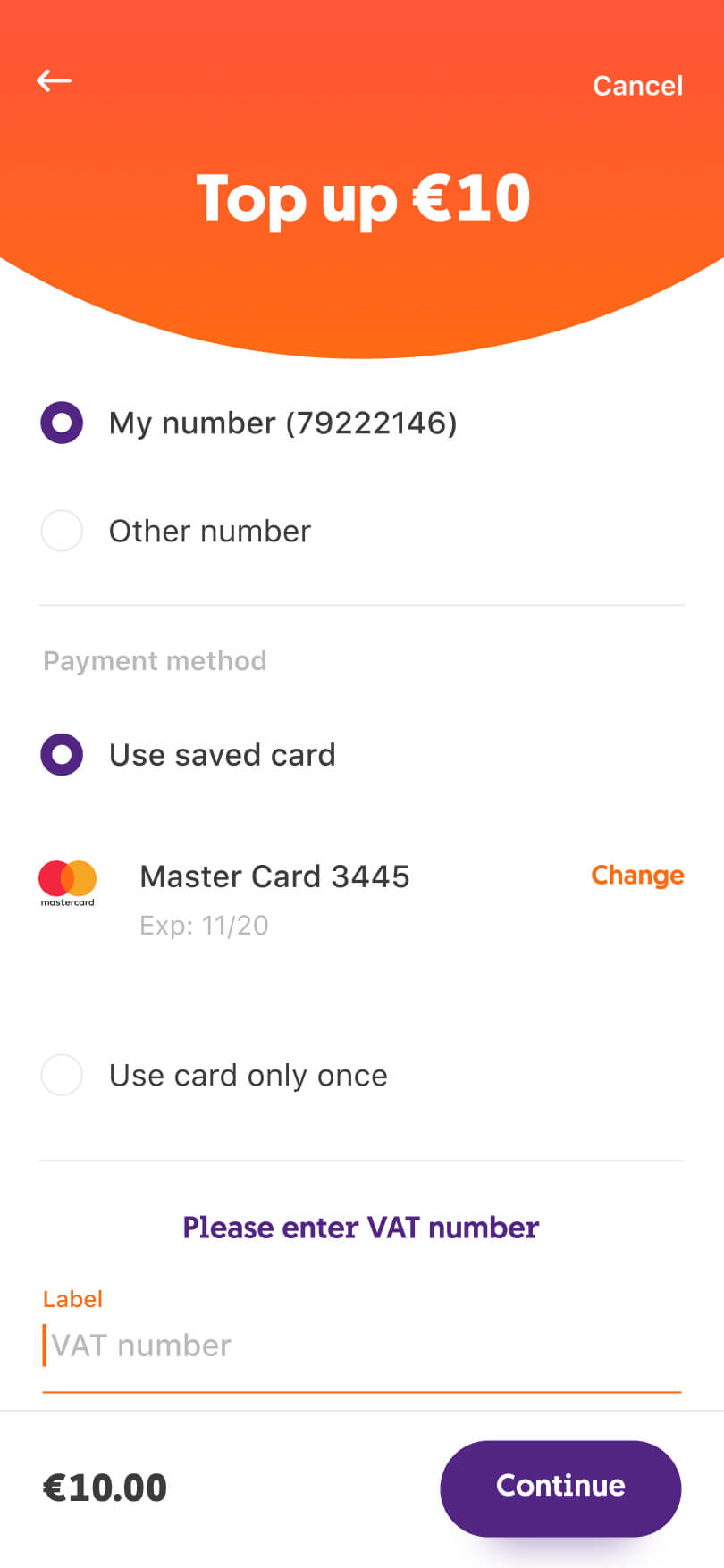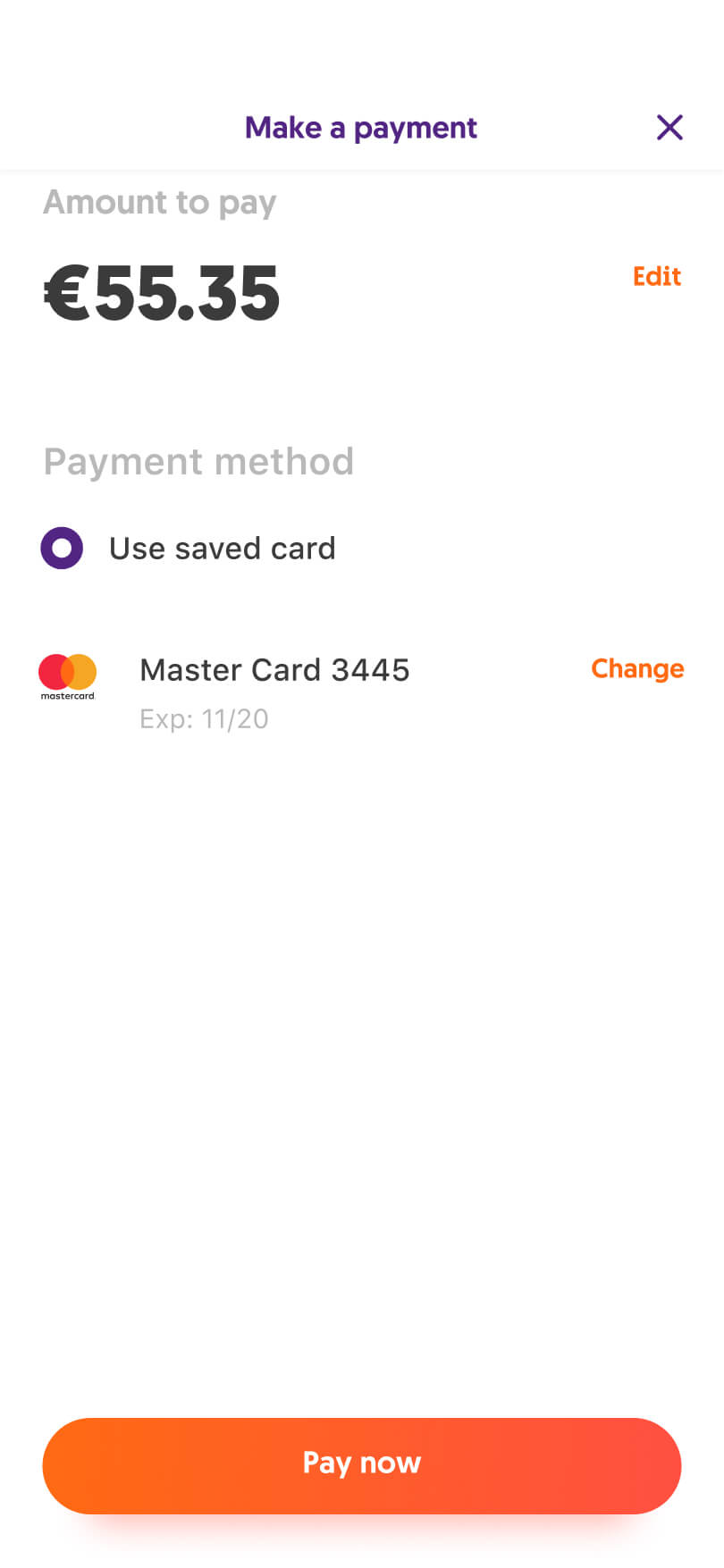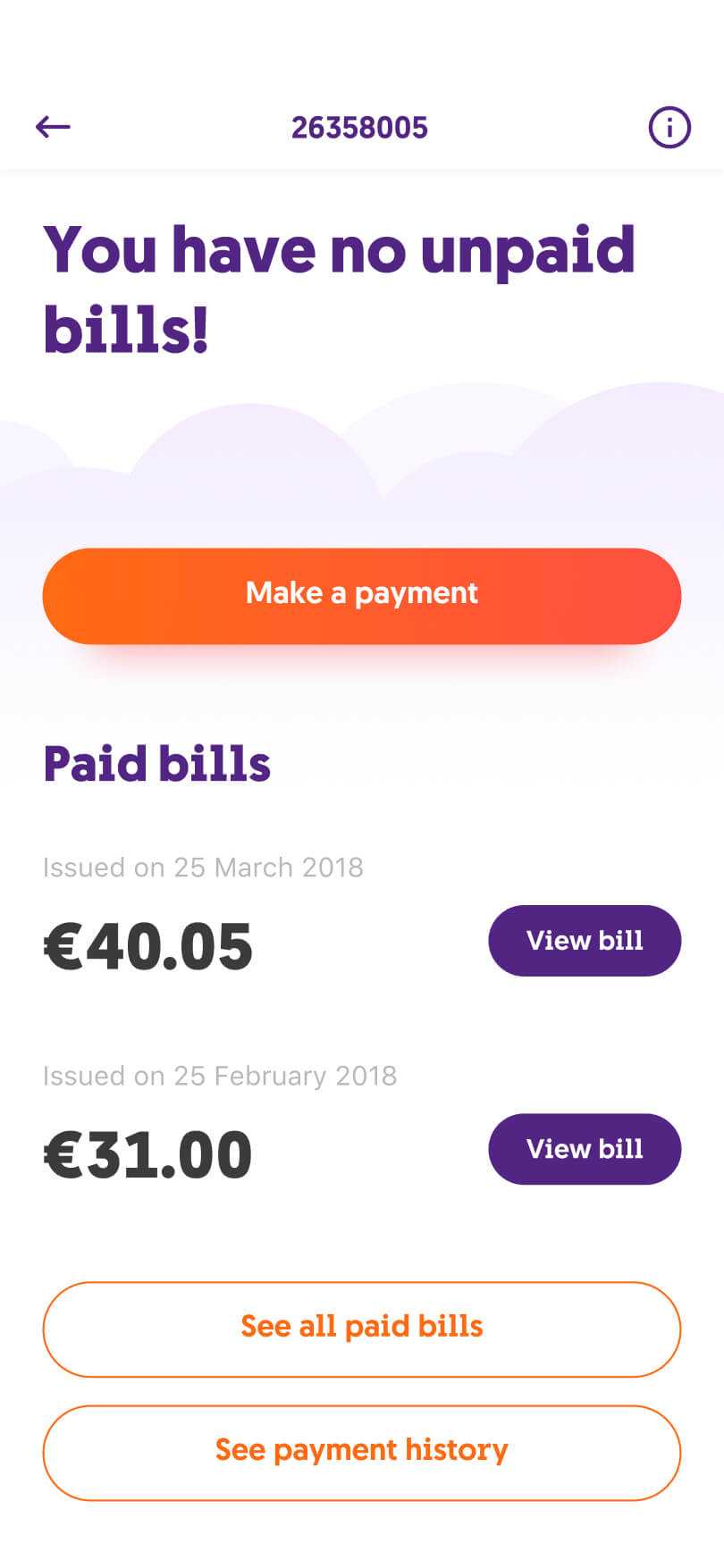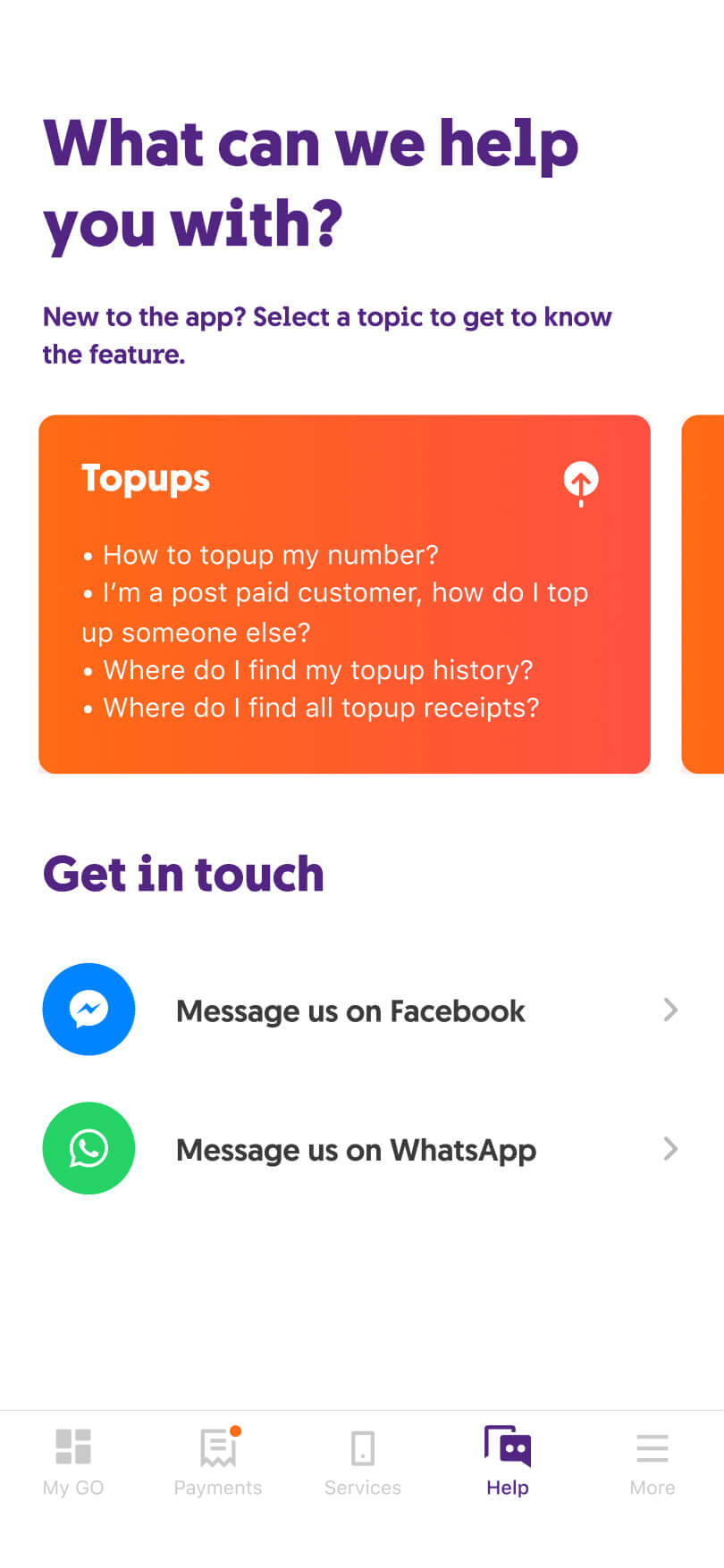 Getting the service right means understanding both business requirements and user needs. We conducted a series of workshops with stakeholders, customer surveys, and extensive in-person prototyping sessions.

The findings were unanimous. Satisfaction drivers for GO's users are easy-to-reach support, transparency, and freedom of choice.
A design system for omni-channel
We've architected the system with all of GO's main communication channels in mind. The component library, design elements, and messaging are streamlined, helping users navigate the myGO experience, no matter the touchpoint.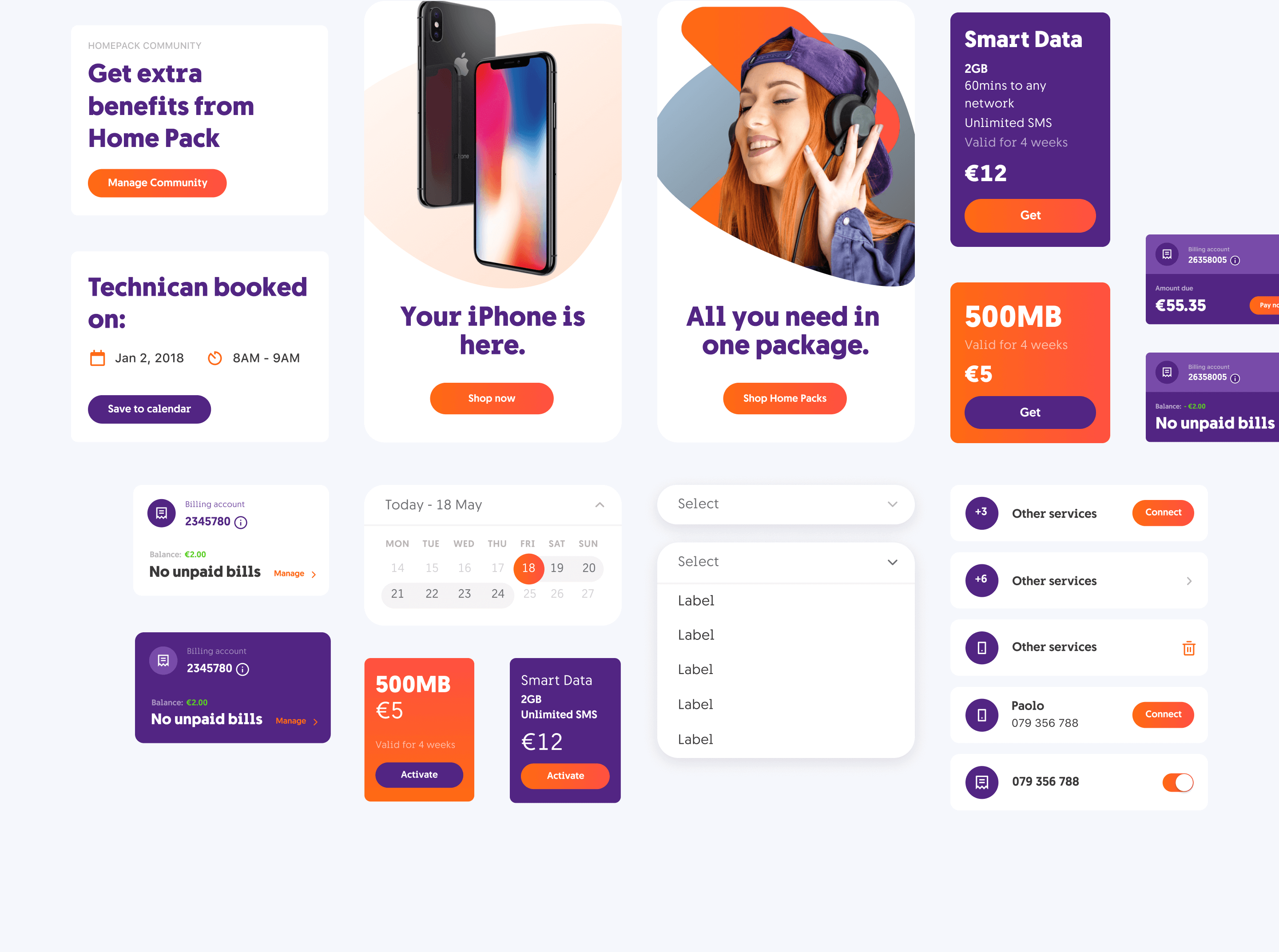 A cross-functional team
Integrating our teams and working together on-site established mutual trust. GO's marketing, sales, operations, payments, and customer care teams were all equally invested in the process.

Client's commitment to provide unrivalled service, combined with our expertise in building digital products was essential in making of the GO app.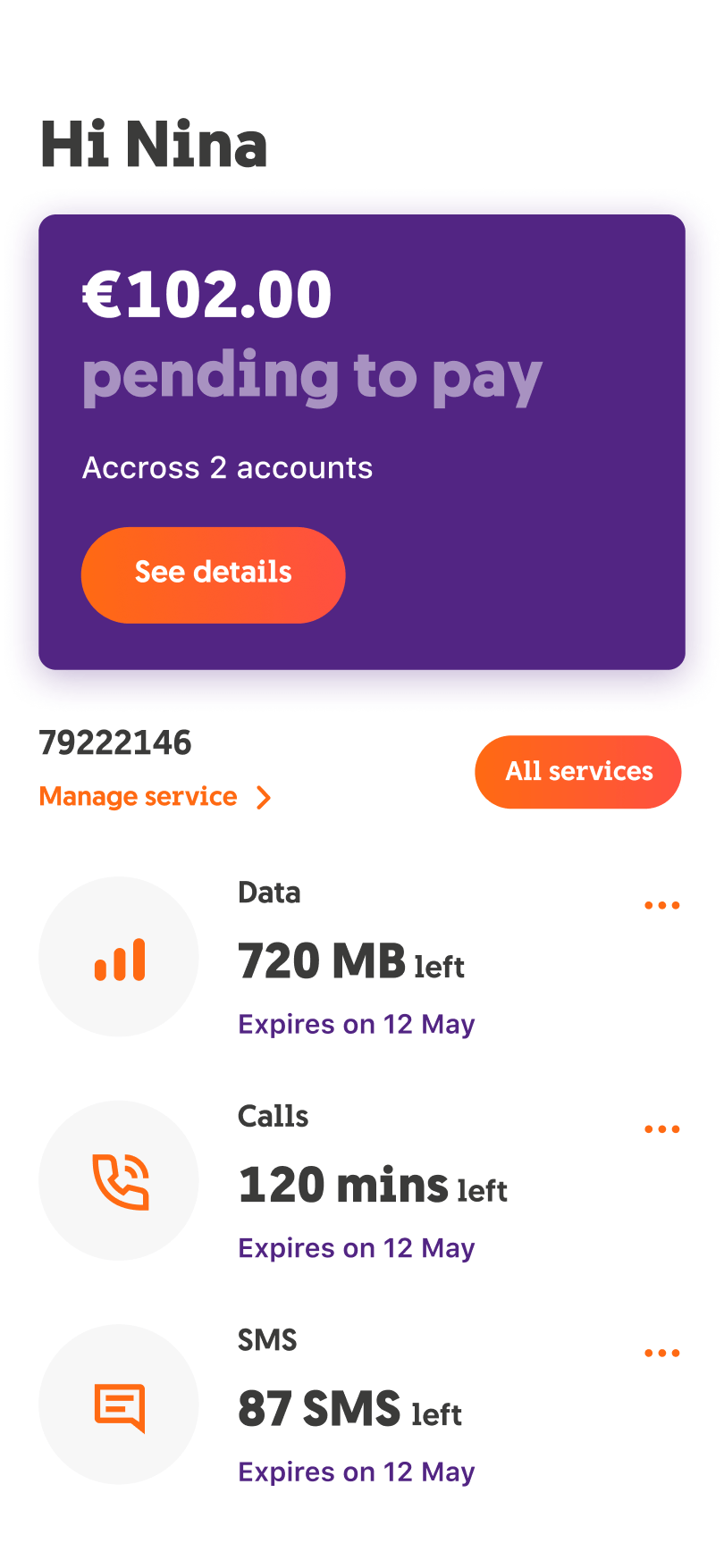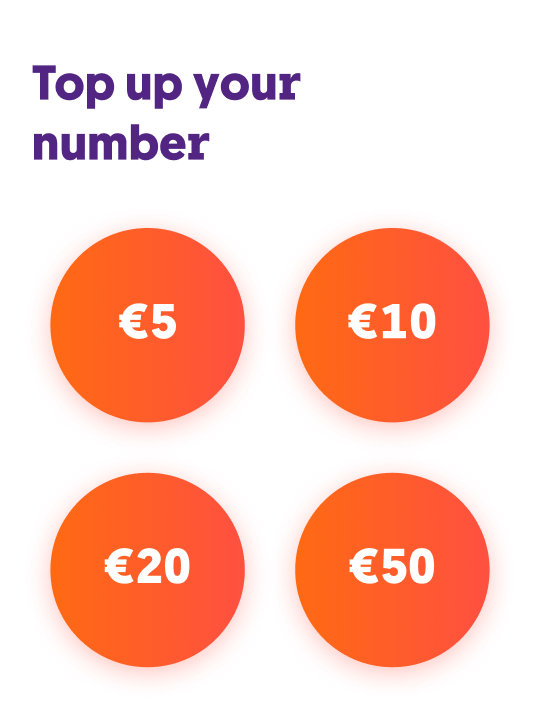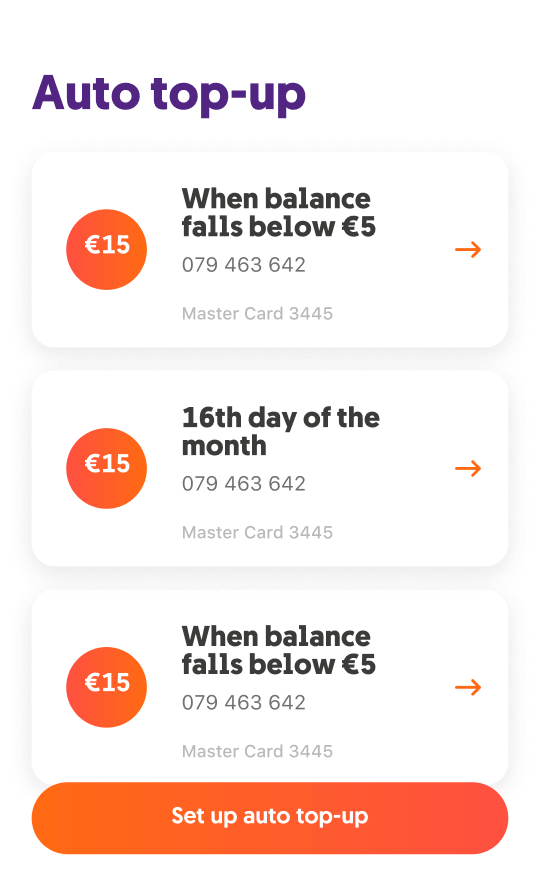 Powered by microservices
The app's architecture was built around microservices, allowing GO's teams to build, test, and launch services independently, at a scale. For end users, this means new features are delivered more frequently.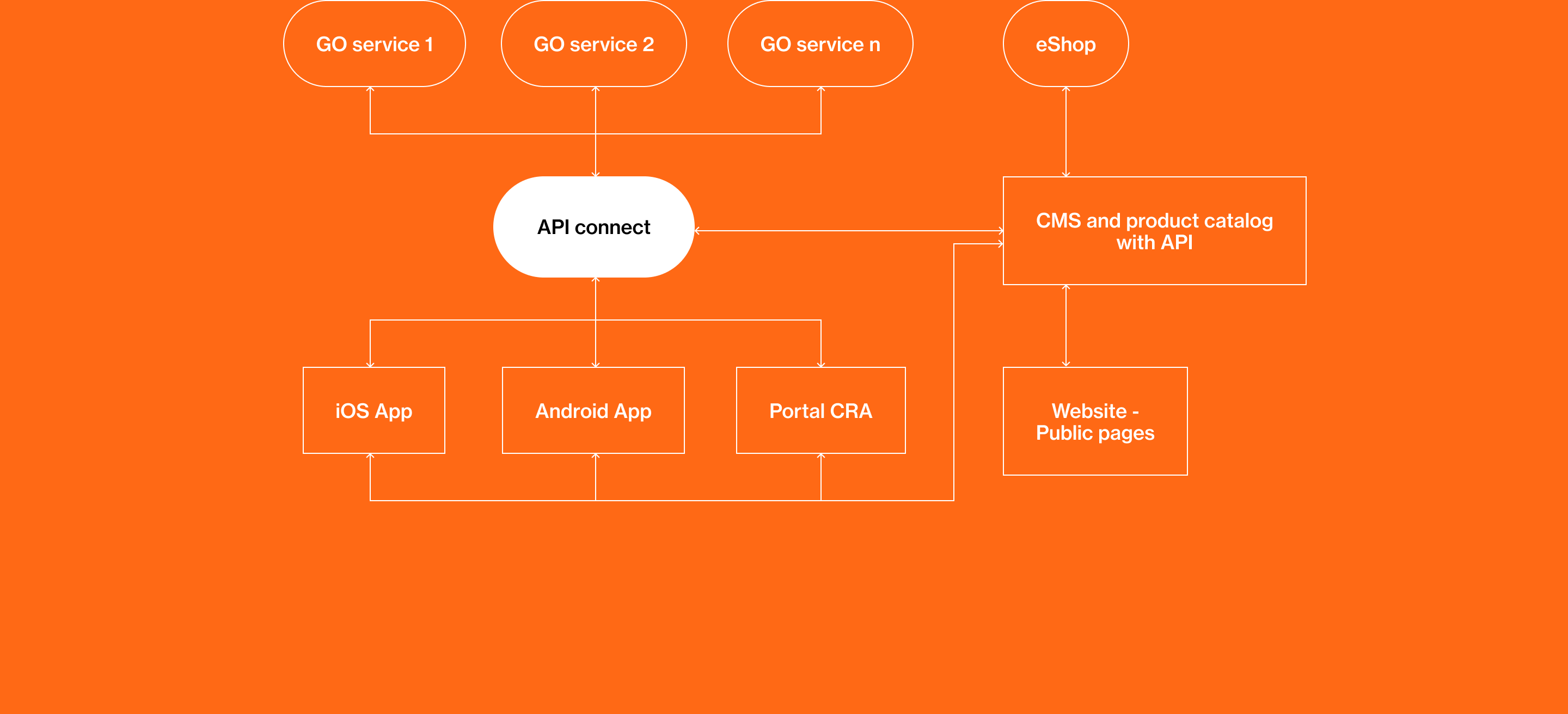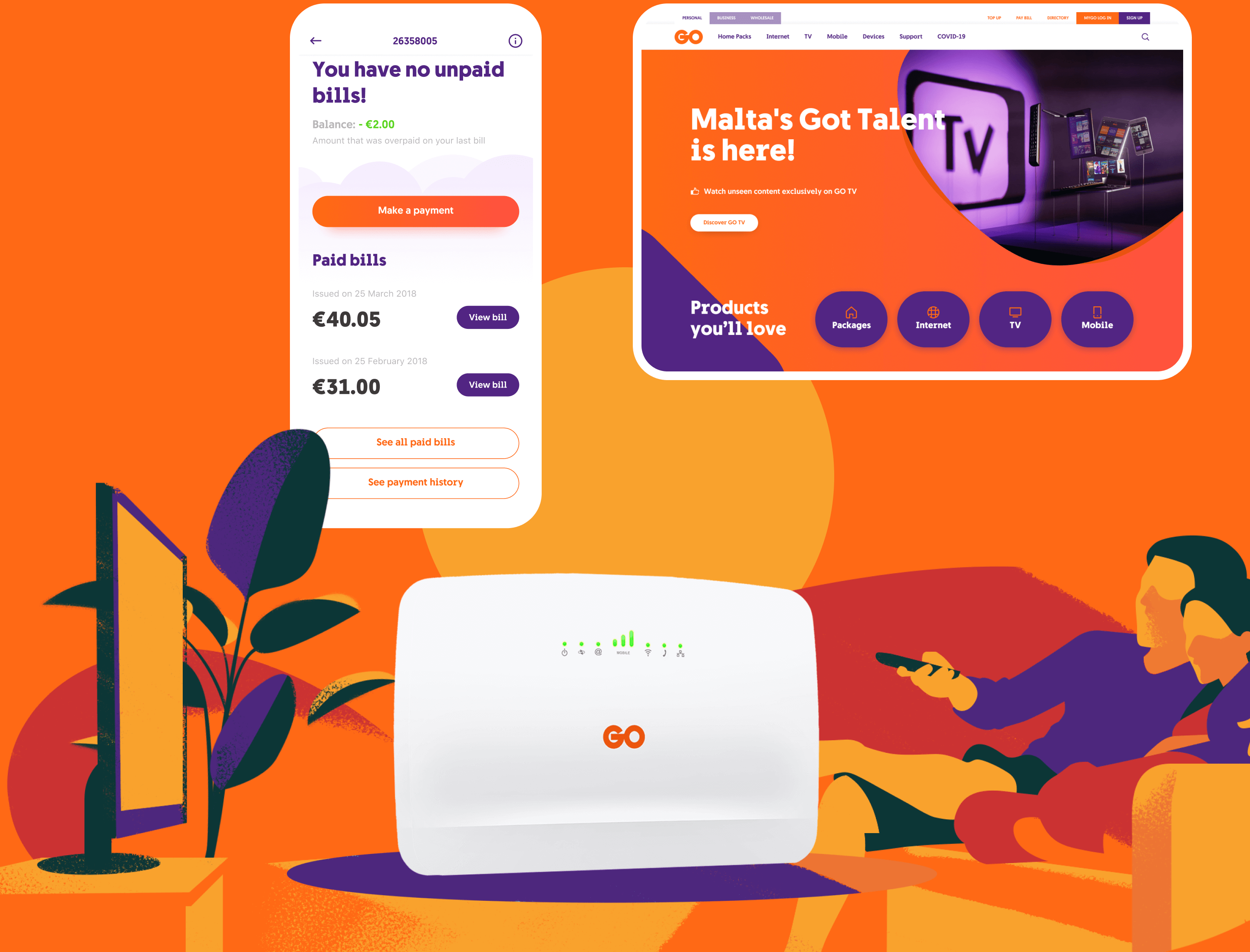 Launching digital products for Android, iOS, and web, GO sets a new standard for customer experience, and further confirms their position as the market leader.