Central reporting makes Danube waterway administration 8x more efficient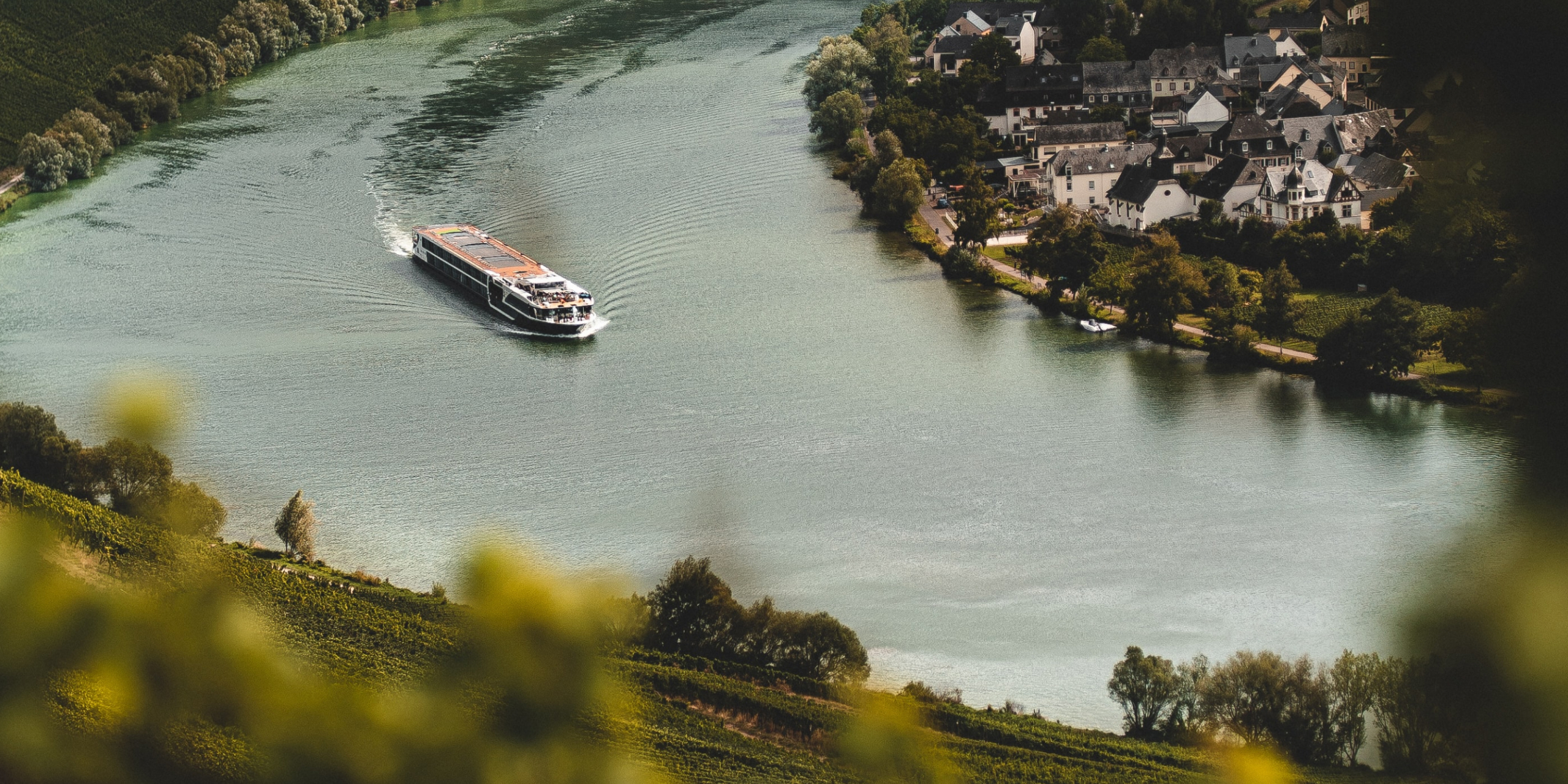 CEE RIVER INFORMATION SYSTEM

We fixed border control bureaucracy with a centralized reporting system on the Danube.


SERVICES

UX DESIGN
UI DESIGN
ENGINEERING
QUALITY ASSURANCE






The Danube, a strategically important waterway
Traditionally, a vessel navigating the Danube needed to fill out separate paper forms at every border, for various authorities, in multiple languages. Sometimes, it would add up to hundreds of forms for one voyage.

As if that wasn't repetitive enough, often the same data had to be transferred from paper to digital for further evaluation.
Integrating countries connected by the Danube
Eight countries connected by the Danube have joined the initiative to improve the safety, efficiency, and reliability of inland navigation. The project is co-financed by the European Union.

One of the strategic goals was building a centralized reporting system for the transport of goods and passengers, which would eliminate unnecessary paperwork and streamline the heavily regulated process.
Co-financed by the
European Union
Carrying out a complex project like CEERIS called for experienced suppliers with technical know-how and adequate resources. We partnered with RGO Communications, a consultancy company with broad expertise in the field of river information systems (RIS).
CEERIS benefits vessel
operators and authorities
CEERIS reduces reporting burdens by tackling the existing fragmentation of national ERI Systems. It improves traffic and transport management, eliminates unnecessary administration, and increases the transparency and efficiency of the entire process.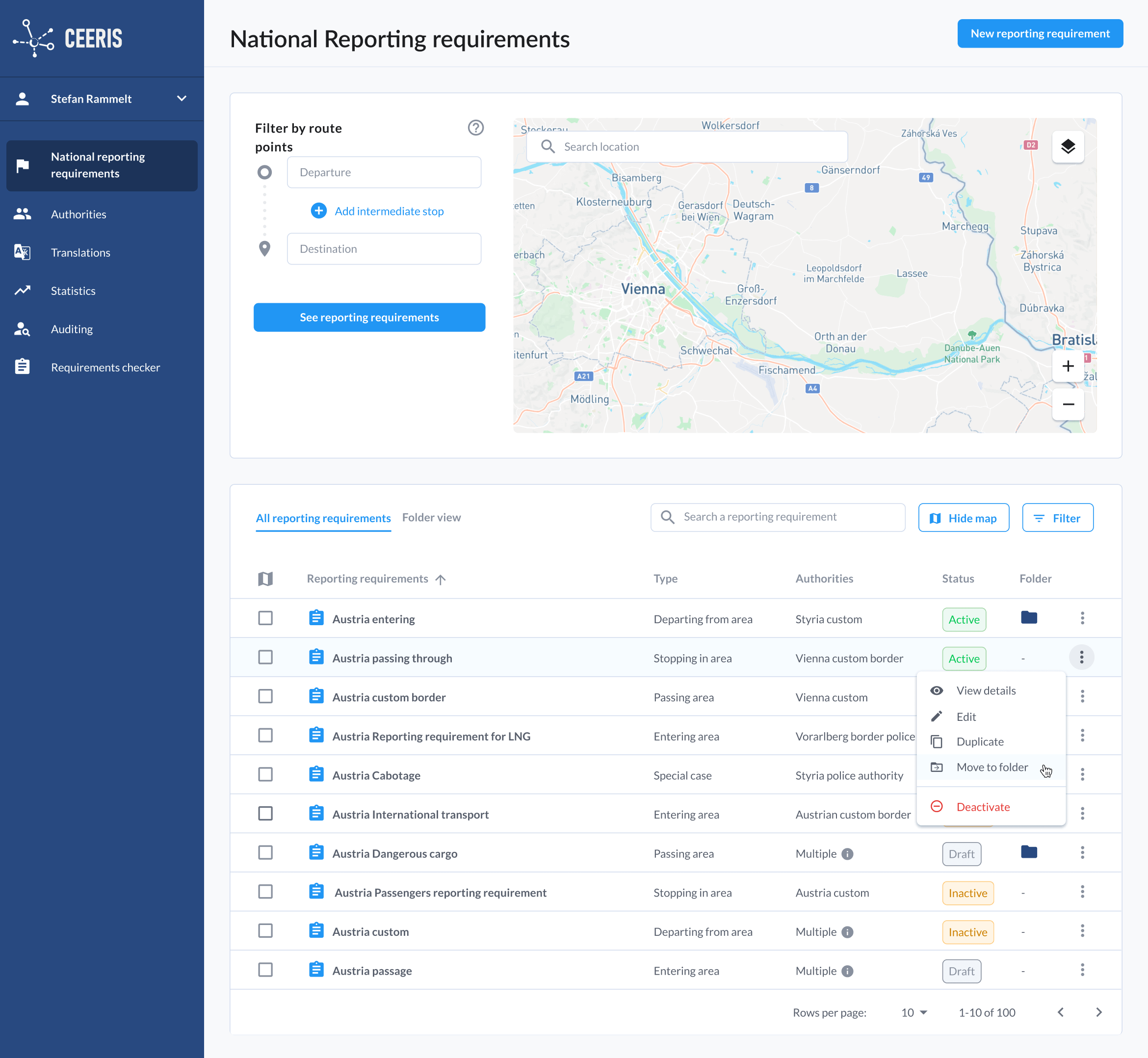 One journey, one form
CEERIS eliminates the need to file separate forms for multiple borders and authorities. Before heading out, vessel operators provide information about their voyage like ship type, cargo type, and the planned route. The operators are then presented with a single form containing all the information required by each authority and port en route.

CEERIS knows the location of each ship. The system automatically creates and sends custom reports to every port and border crossing.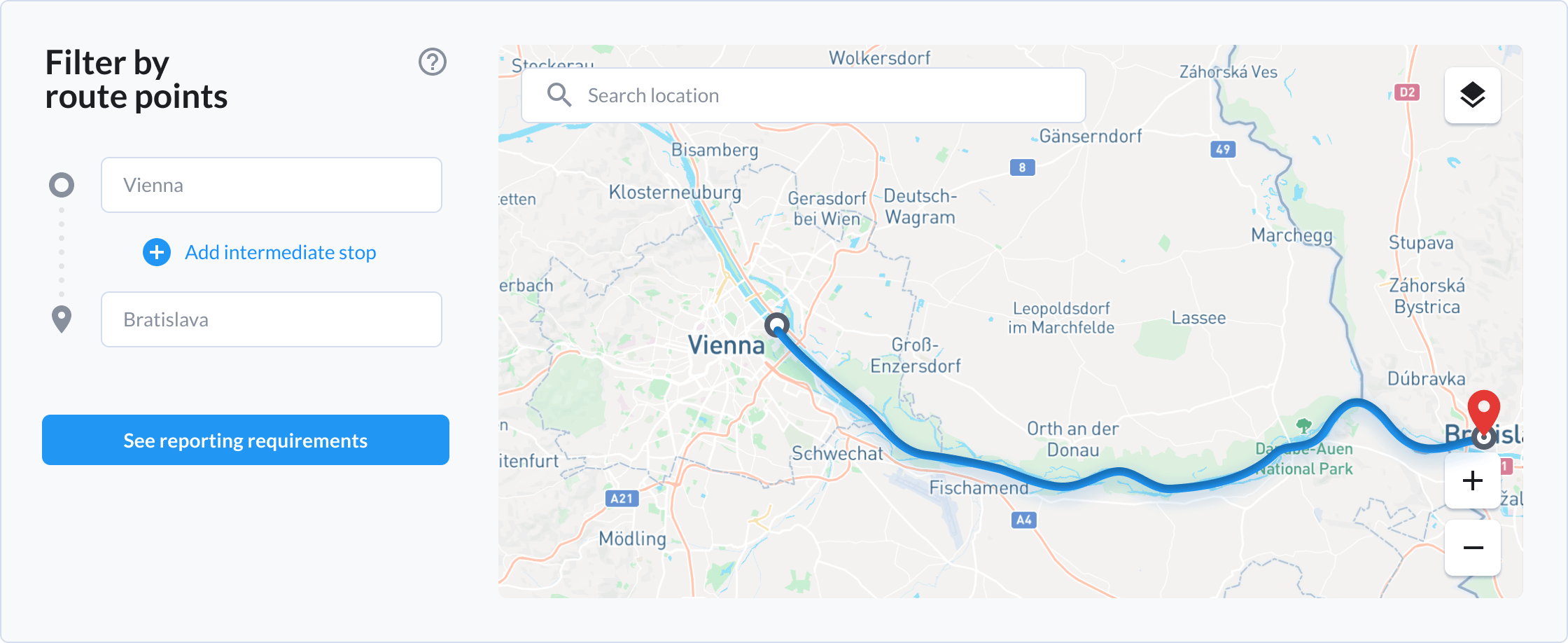 Stages to success
From defining the specification to testing the solution, we worked according to a combination of the waterfall methodology and bi-weekly sprints. The team consisted of six senior engineers, a designer, a quality assurance expert, a project manager, and several consultants.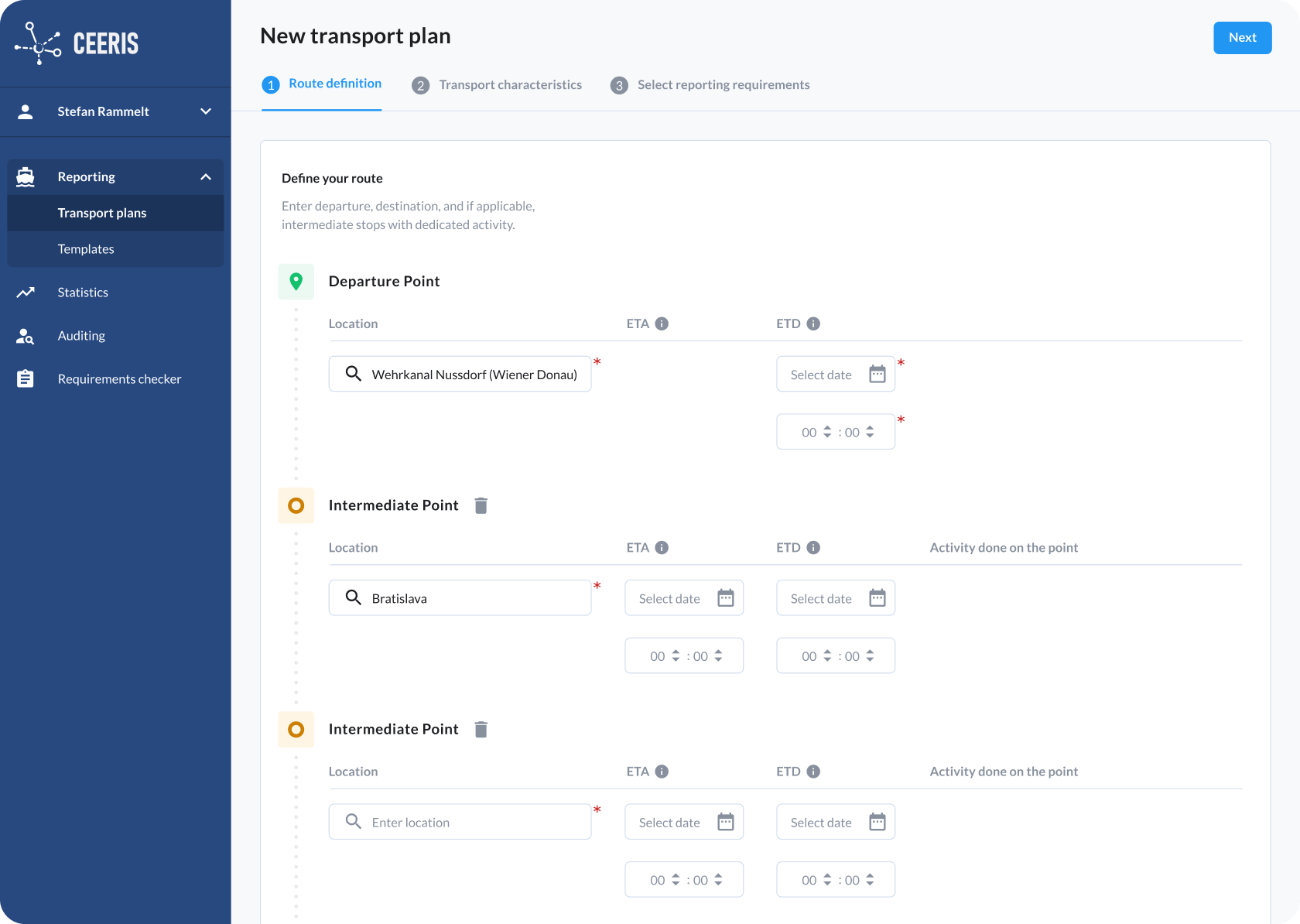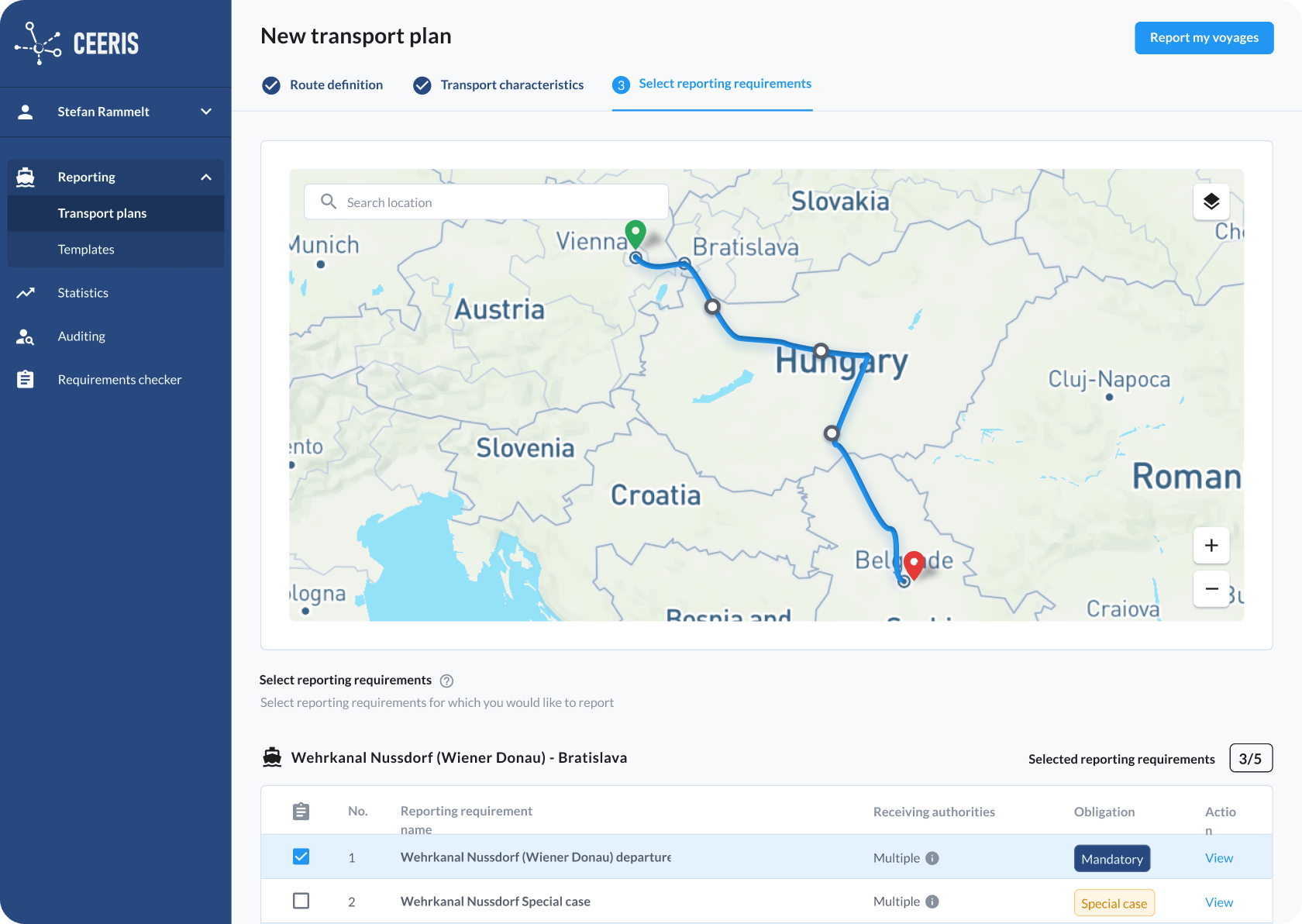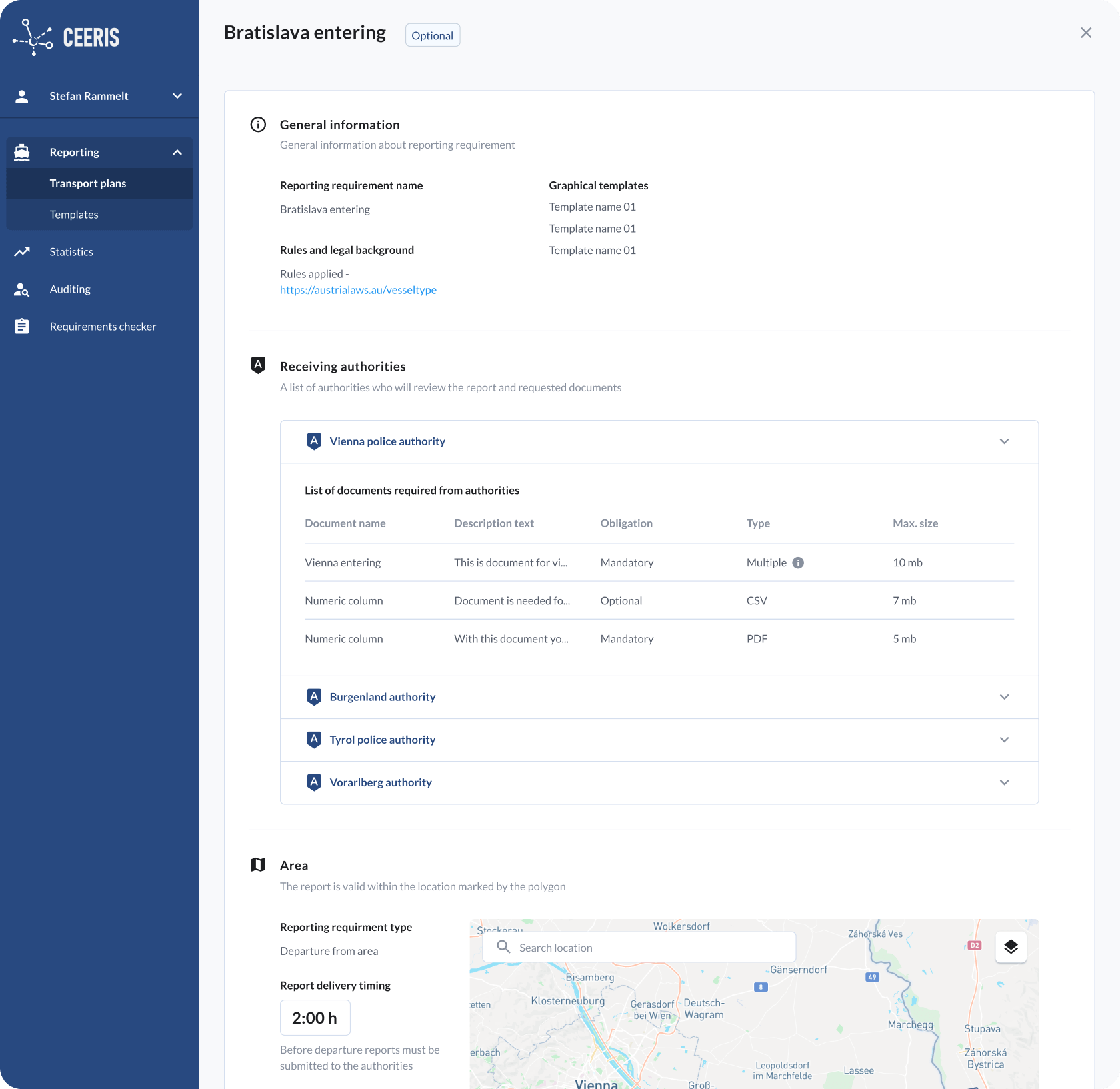 CEERIS enables better planning of inland navigation. It makes transport times on the Danube more reliable and reduces additional costs caused by unpredictable border controls.