About the project
Last modified on Tue 29 Sep 2020
Design Islands is a project dedicated to concepts that never were, wild iterations, forgotten illustrations, and lessons learned. Too often we see polished case studies with all-star results, but what about everything that happened along the way? Our motivation was to open up our files, folders, and doors to inspire others by showing all that goes into designing products. This project continues above the online platform because we imagined it to be active well of new topics and content that we can discuss with the design community.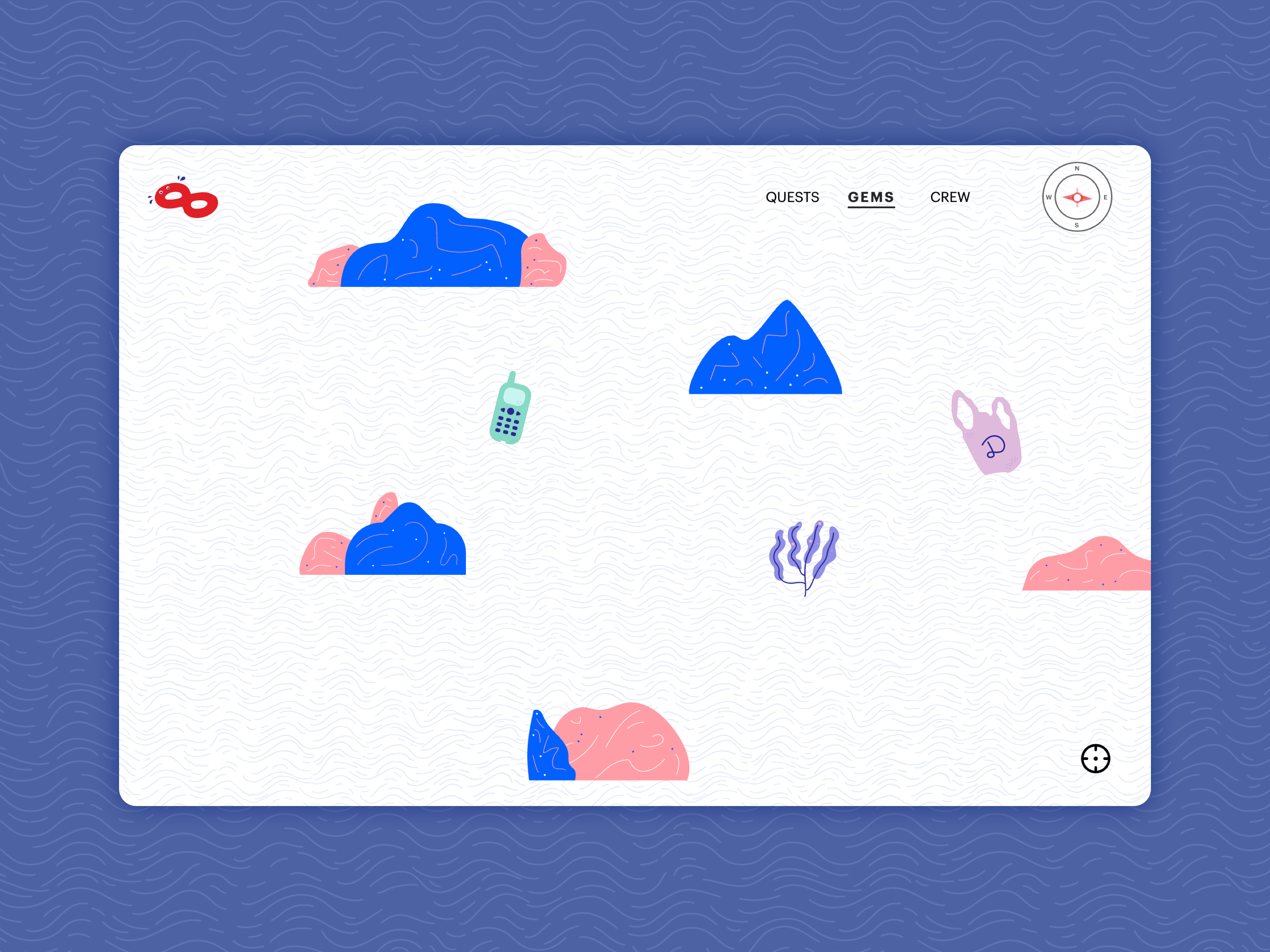 We set a goal to come up with a team project which would let us experiment more with different design approaches to web design, to create an outside the box concept and to start working with some new technologies.

As a result, we designed the platform as an infinite sea with islands representing the posts, and it is messy as the process itself usually is. It enables visitors to explore the content indefinitely. You can drag and scroll through different realms of Quests (Projects), Gems (Experience) and Crew (The Team) to explore various topics and meet the all the Infinum's designers who worked on this project.

Through this platform, we want to connect with the local design community, open doors to some exciting collaborations and discuss relevant topics with designers from different backgrounds. We also want to use it as an extension of our Design Course at Infinum Academy and to share more valuable tips with young aspiring designers.

Since the Design Island launched, we've had more than 25000 visitors to the site. We also organized a meetup and more than 100 people from various disciplines attended. The ton of feedback we received from the community tells us we have successfully opened our doors.