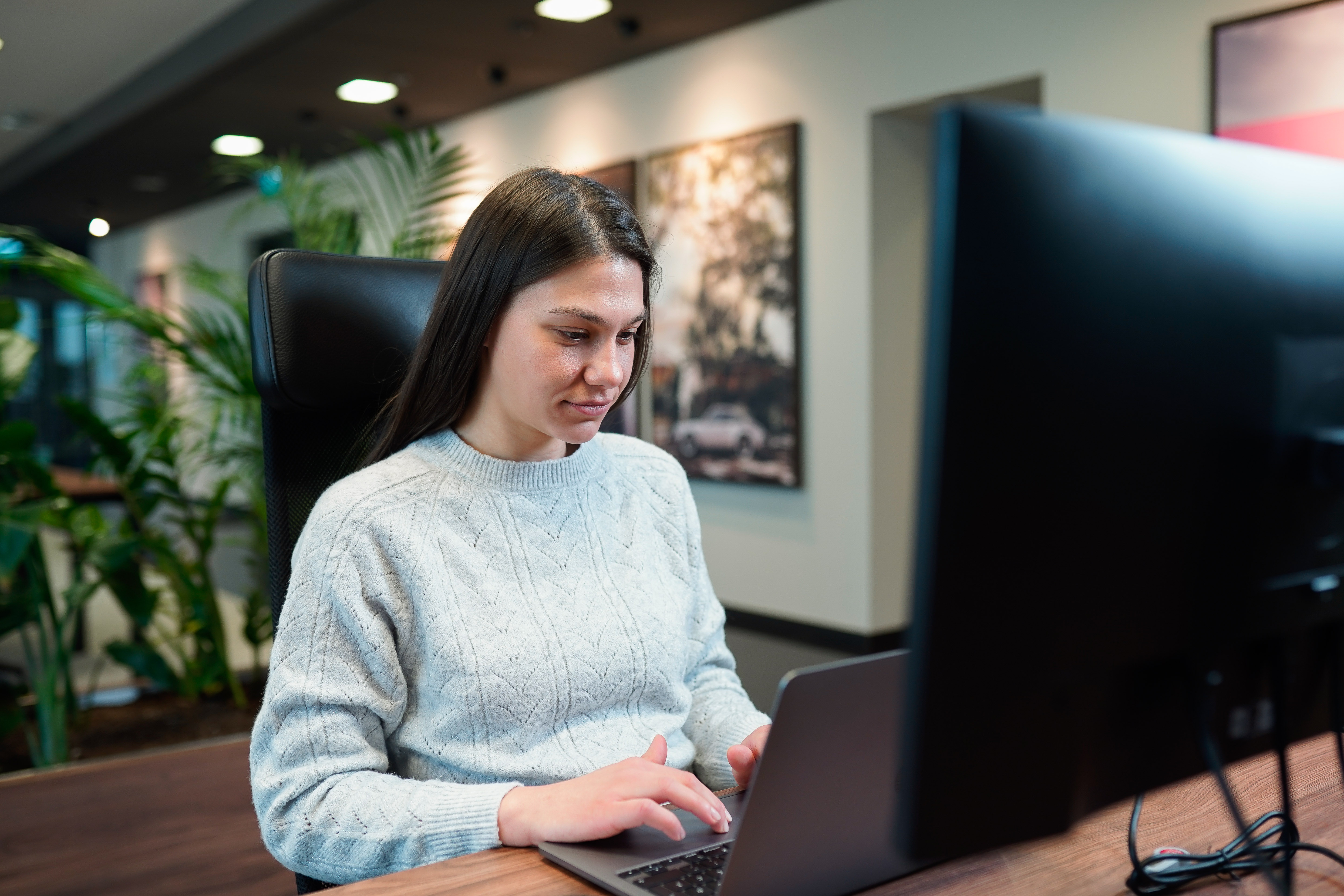 We're looking for an innovative Solution Architect who can build a bridge between a business problem and a technology solution. If you think you have what it takes, keep reading!  
We are a team of enthusiasts with a wide range of competencies, different experience paths, and the same goal— to improve Porsche's existing products and develop cutting-edge solutions that will be used by every Porsche customer around the world.
As a Solution Architect, you will be working closely with the product management, product owners, and business owners to define, maintain, and progress our software development strategy. You will provide advice to the business as well as the engineering team on how to best architect the solution at hand. You will also support software engineers in implementing your architecture concept.
If you're the kind of person that can turn an idea into real-world systems architecture that will meet business needs, we want you on our team.
Qualifications & Experience
excellent communication skills, both written and verbal  
experience with microservice architecture  
5+ years of professional experience in software engineering (Java, Kotlin, NodeJS or similar) 
understanding the best practices regarding security  
practical experience in architecting large software systems
experience developing cloud infrastructure (AWS or Azure)  
experience with SQL and NoSQL databases  
experience in designing REST APIs consumed by other services, SPAs, and/or mobile clients  
ability to balance business needs and technical or operational limitations  
experience with mentoring and guidance of a cross-functional team
excellent knowledge of spoken and written English
experience with eCommerce solutions  
experience working in large teams that use professional software development practices, such as writing clean code, participating in code review, using source code management, and using build and deployment pipelines  
work experience in Agile development methodologies (Agile, Scrum, Kanban)  
an active contribution to open source
creating and managing the architectural vision and roadmap for our products 
balancing various aspects of our products, from safety to design
assuring the feasibility and sustainability of our product solutions 
owning and documenting architecture decision records  
providing support to product owners and product teams in backlog refinements and planning 
defining high-level architecture tasks  
proactively communicating with other team members and project stakeholders
proactively communicating with other team members and product stakeholders 
researching new technologies and best practices  
constantly analyzing the current architecture and finding ways to improve it  
IntelliJ IDEA
Our preferred IDE is IntelliJ IDEA due to its set of unparalleled productivity-boosting features.
Docker
We rely on Docker in a variety of ways, from simplifying the setup of a local development environment to packaging and running our applications as containers.
AWS
Our cloud platform of choice. Utilizing various building-blocks AWS provides for designing the most scalable and reliable infrastructure.
GitHub
All of our work is on GitHub. Everything goes through pull requests and code reviews with your future team members.
Postman or Paw
We can consume and test APIs with Postman and Paw. They are huge lifesavers. Yeah, sure, you can do all of that with cURL, but c'mon, we live in 2022.
Jira
We use Jira for product development / task management.
Slack
We use Slack for work and fun. It's our go-to tool for maintaining sanity both in the office and remotely.
Learning & development
In our bi-weekly one-on-one talks and quarterly 360 reviews, we discuss what's good and what could be better.
Additional equipment budget
A little extra to supplement your standard work equipment. Pick a latest-model mobile phone, tablet, e-book reader, or a pair of earphones you've been dreaming about. Mix & match, why not.
Contributing to open source
Sharing is caring doesn't only apply to chocolate.
Educational budget
If you're eager to learn, we're eager to help. Every employee receives an educational budget.
Paid language courses
Paid language courses help our employees master the English language.
Doing a career switch
We don't have a sorting hat to tell you where you belong, but we will support your career switch from one job position to another.
Traveling on business
Having clients all over the world means our employees sometimes have to travel to and work from beautiful locations.
Subsidized recreation
Stay in shape with a sponsored fitness membership of your choice.
Sponsored health checks
You know the old saying – the greatest wealth is health.
Working remotely
Office location? Anywhere. It's all about flexibility.
Free power-ups
Snack on fruit, cookies, and nuts to keep your energy levels up.
Car and bike parking
Don't let it get caught in the rain. We offer free parking for bicycles and subsidized car parking.
Flexible working hours
Tailor your working hours to fit your schedule.
Fun and games budget
Every team gets a monthly budget to hang out and do fun stuff.