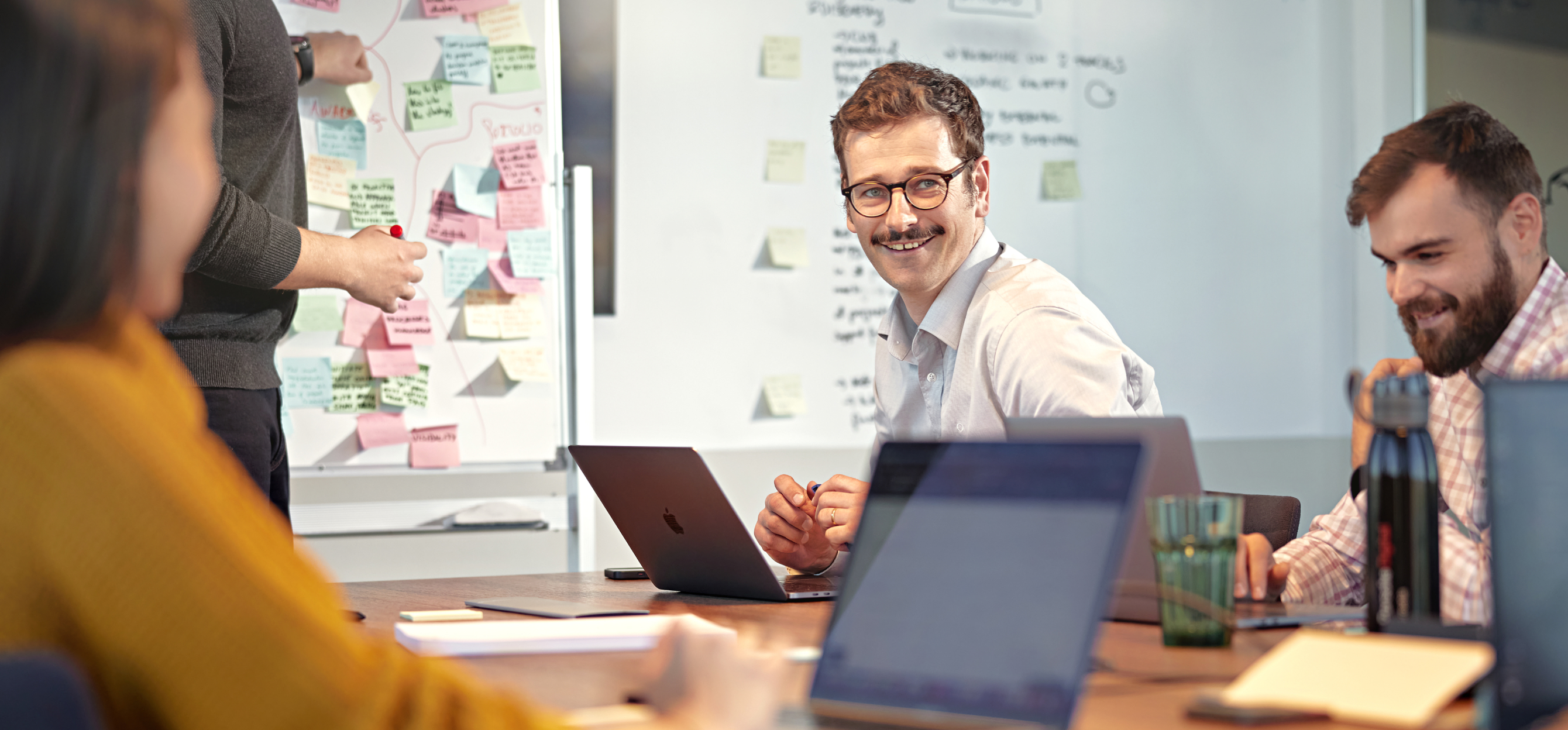 Play a crucial role in helping out your team to deliver the best possible product value at Porsche Digital Croatia! 
We are a team of enthusiasts with a wide range of competencies, different experience paths, and the same goal—to build a product for the best car manufacturer in the world, Porsche. 


Scrum Master at Porsche Digital Croatia is a crucial member of the team. We see this role as a glue that holds everything together. We are looking for someone who is passionate about establishing an environment where the team can be productive and who is constantly looking for new ways of enhancing team cohesion and dynamics.  
Do you think you have it in you?
Qualifications & Experience
1+ years of experience as a Scrum Master OR 3+ years of experience working on agile IT projects 
knowledge of the Scrum framework and understanding of the agile mindset 
experience working with project management tools, such as JIRA 
understanding of safety, security, privacy, and legal aspects related to digital products 
strong communication and presentation skills 
above-average decision-making and problem-solving skills 
ability to prioritize and manage work in a fast-paced environment 
a high sense of urgency and attention to detail 
empathetic and understanding mentality  
a pragmatic problem solver and out-of-the-box analytical thinker 
excellent command of written and spoken English 
owning a Scrum Master/Agile Coach certification 
knowledge/experience working in a SAFe environment
a formal university degree in IT or economics
working on up to two products in the mobility segment 
overlooking the implementation of the Scrum framework 
working closely with the project's Product Owner 
motivating the team and understanding your team's dynamics and needs 
helping your team deliver value by providing them with support 
coaching team members as well as other parts of the organization 
removing your team's impediments  
managing stakeholders' expectations and risks 
Productive
We use Productive for time tracking, budgeting and project management. It helps us to have all the information in one place. 
Jira
On some projects, we also use Jira for product development/task management.
Google Sheets
For all kinds of data analysis, weekly plannings, and keeping tracks of sprints, we use a lot of Google sheets.
MS 0365
O365 helps us get our work done and communicate on a daily basis. From networking to data sharing.
Miro
We use Miro as a visual collaboration platform to share ideas and communicate across the team.
Handbook
Through the years we've built a vast repository of knowledge related to project management and agile methodologies. 
Slack
We use Slack for work and fun. It's our go-to tool for maintaining sanity both in the office and remotely.
Learning & development
In our bi-weekly one-on-one talks and quarterly 360 reviews, we discuss what's good and what could be better.
Versatile projects
Our teams get to work on very interesting projects for renowned brands and clients from a range of industries.
Contributing to open source
Sharing is caring doesn't only apply to chocolate.
Educational budget
If you're eager to learn, we're eager to help. Every employee receives an educational budget.
Paid language courses
Paid language courses help our employees master the English language.
Doing a career switch
We don't have a sorting hat to tell you where you belong, but we will support your career switch from one job position to another.
Traveling on business
Having clients all over the world means our employees sometimes have to travel to and work from beautiful locations.
Subsidized recreation
Stay in shape with a sponsored fitness membership of your choice.
Sponsored health checks
You know the old saying – the greatest wealth is health.
Working remotely
Office location? Anywhere. It's all about flexibility.
Free power-ups
Snack on fruit, cookies, and nuts to keep your energy levels up.
Car and bike parking
Don't let it get caught in the rain. We offer free parking for bicycles and subsidized car parking.
Flexible working hours
Tailor your working hours to fit your schedule.
Fun and games budget
Every team gets a monthly budget to hang out and do fun stuff.