Product Owner for MyPorsche App Analytics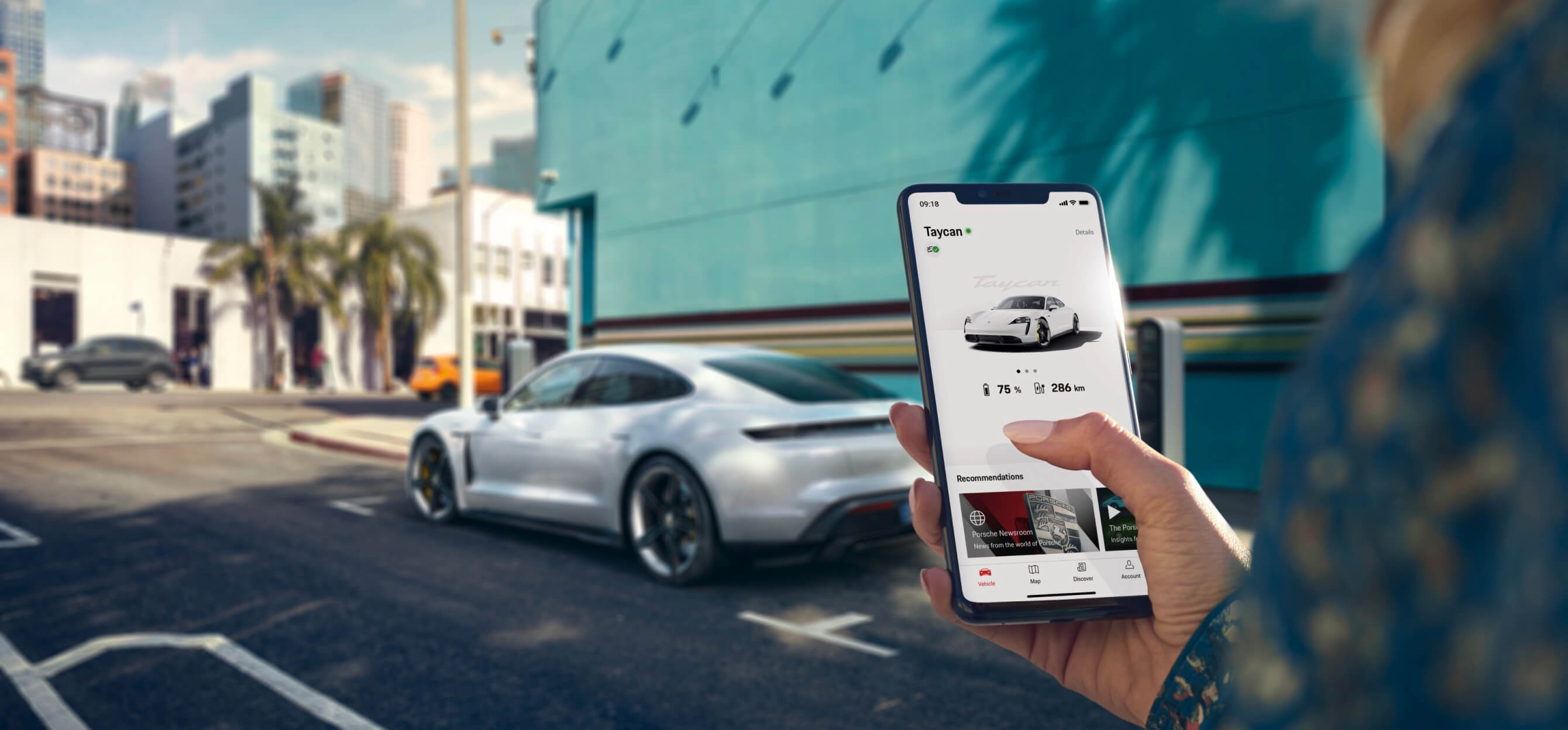 If you are curious about vehicle data and you like proposing new solutions, this is the job you need!   
We are a team of enthusiasts with a wide range of competencies, different experience paths, and the same goal — to build a product for the well known car manufacturer in the world, Porsche.
Our mission is to create a single mobile app to cater to all the needs of a Porsche customer — remotely controlling car features, enabling car functionalities from the app, as well as having an overview of their vehicle and driving info, all from the palm of their hand.
Product Owners at Porsche Digital Croatia play a crucial role in product development. By shaping the product's vision and closely collaborating with cross-functional teams, our Product Owners strive to maximize the product's business value.
In this role, your job will be to continuously monitor and improve all aspects of app analytics tracking. You will be responsible for communication with various stakeholders and translating KPIs to monitored metrics, all with the purpose of delivering one impactful solution.
Qualifications & Experience
3+ years of experience in defining or implementing digital projects (bonus points for experience with analytics and mobile app development)
experience delivering a couple of major products in the role of a product owner
experience with agile development methodologies (Scrum, Kanban)
experience with analytics solutions such as Google Analytics, Google Tag Manager, Firebase, Amplitude, or similar tools
familiarity with data engineering concepts such as ETL pipelines, data warehouse infrastructure, etc.
familiarity with data visualization tools such as Google Data Studio, Tableau, and Qlik
understanding of safety, security, privacy, and legal aspects related to digital products
good ability to design interfaces and resilient software structures
experience with requirements engineering and solution engineering in a complex environment
experience working with project management tools such as Jira
ability to synthesize information and prioritize business goals in a fast-paced environment
ability to effectively communicate recommendations to a broad range of audiences, including leadership, internal business clients, and technical developers
above-average decision-making and problem-solving skills
high sense of urgency and attention to detail
excellent command of written and spoken English
experience working within SAFe will be considered an advantage
closely working with local and remote Product teams
defining a clear product mission & vision
driving communication with all stakeholders and Product teams with a goal of defining Product roadmaps, developing business cases and success metrics
the primary communicator and link between stakeholders and teams (translation of business to tech and vice versa)
shaping stakeholder requests into well-defined and ready-to-build features within the scope of the product's vision
defining and writing user stories and acceptance criteria
closely working with teams of Product Data Analysts, Business Analysts, Developers, and UX/UI designers
anticipating challenges, balancing the business needs and technical or operational limitations
driving day-to-day prioritization of work operations, projects, and scope; troubleshooting reported issues and escalating when appropriate
keeping work within the decided process framework (SAFe)
cooperating and coordinating the project with the Scrum Master
openly and regularly communicating Product growth and progress to stakeholders
gathering customer feedback to validate that the product works against stated metrics
working with the team towards maximizing the business value of the product
Productive
We use Productive for time tracking, budgeting, and project management. It helps us to have all the information in one place.
Jira
We use Jira for product development/task management.
Miro
We use Miro as a visual collaboration platform to share ideas and communicate across the team.
Confluence
We use Confluence as a collaboration tool which helps our teams to cooperate and share knowledge efficiently.
Microsoft Teams
We use Microsoft Teams for communication and collaboration between different teams.
Slack
We use Slack for work and fun. It's our go-to tool for maintaining sanity both in the office and remotely.
Handbook
Through the years, we've built a vast repository of knowledge related to software engineering. It serves as our guide and shows how we make our products.
Learning & development
In our bi-weekly one-on-one talks and quarterly 360 reviews, we discuss what's good and what could be better.
Additional equipment budget
A little extra to supplement your standard work equipment. Pick a latest-model mobile phone, tablet, e-book reader, or a pair of earphones you've been dreaming about. Mix & match, why not.
Contributing to open source
Sharing is caring doesn't only apply to chocolate.
Educational budget
If you're eager to learn, we're eager to help. Every employee receives an educational budget.
Paid language courses
Paid language courses help our employees master the English language.
Doing a career switch
We don't have a sorting hat to tell you where you belong, but we will support your career switch from one job position to another.
Traveling on business
Having clients all over the world means our employees sometimes have to travel to and work from beautiful locations.
Subsidized recreation
Stay in shape with a sponsored fitness membership of your choice.
Sponsored health checks
You know the old saying – the greatest wealth is health.
Working remotely
Office location? Anywhere. It's all about flexibility.
Free power-ups
Snack on fruit, cookies, and nuts to keep your energy levels up.
Car and bike parking
Don't let it get caught in the rain. We offer free parking for bicycles and subsidized car parking.
Flexible working hours
Tailor your working hours to fit your schedule.
Fun and games budget
Every team gets a monthly budget to hang out and do fun stuff.