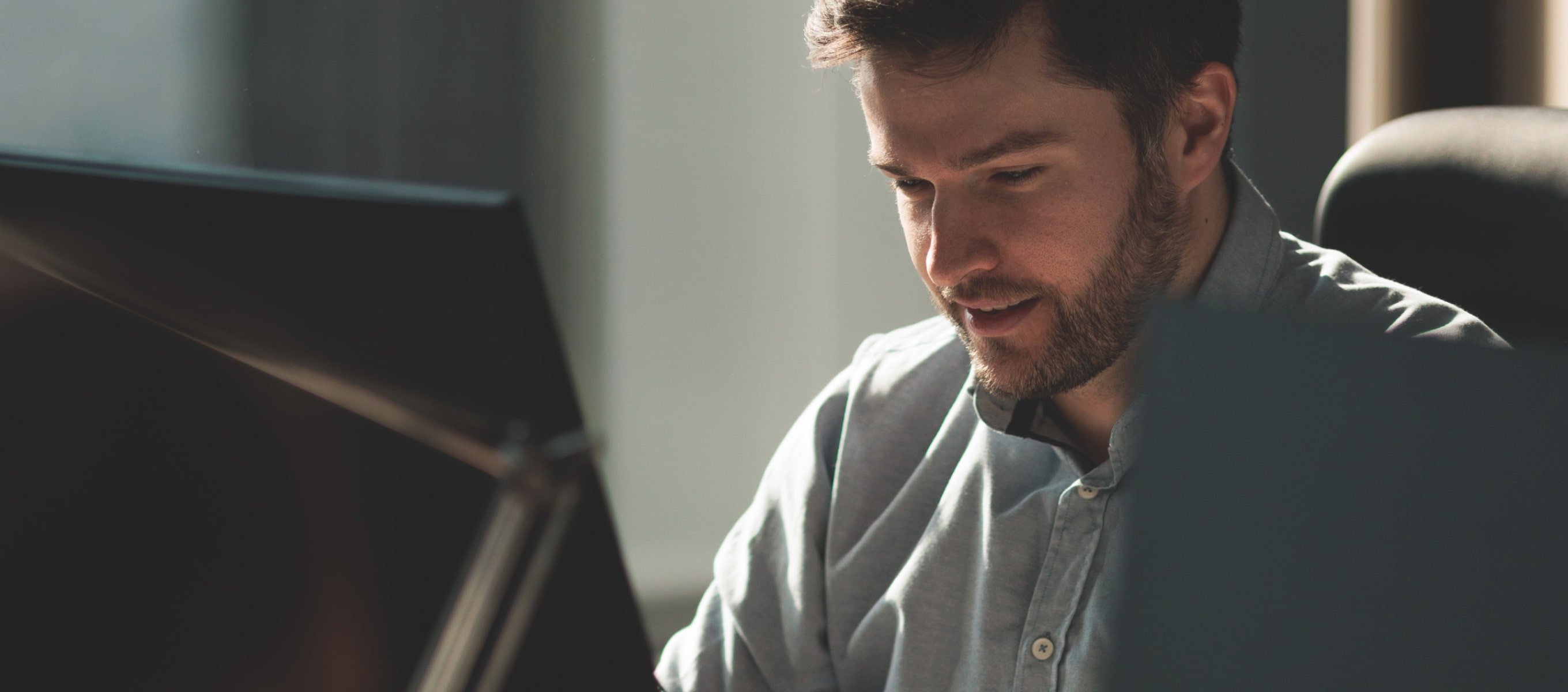 A data enthusiast that loves metrics and enjoys improving digital products through insight analysis.
We are a team of highly motivated data lovers, each contributing their experience and knowledge in their area of expertise. We appreciate humor, open communication, persistence, and optimism. We also value education—this industry keeps changing and evolving, so we try to stay on top of things all the time.
We work closely with developers, designers, and project managers, and often discuss data tracking, analysis, and insights with our clients. With a little help from Firebase, BigQuery, Looker Studio, Mixpanel, and similar tools, we do various types of data collection, analysis, and visualization. Through all of the above, we are constantly contributing to the growth of banking and fintech applications, SaaS, conference organizing apps, eCommerce, websites, and many more.
Qualifications & Experience
full-time employees with at least 1 year of experience as a data analyst or in a related field 
OR students of informatics, computing, mathematics, economics, or a similar field who are able to work at least 25 hours per week
a great interest in web and mobile analytics, data analysis, and improving KPIs for websites and digital products
interest in user behavior analysis and driving product engagement and retention
good knowledge of SQL and experience with databases (BigQuery, MySQL, or similar)
experience in visualizing data using visual analytics tools (e.g., with Tableau, Qlik, Looker Studio)
interest to find better explanations for whatever phenomena you are studying
excellent presentation and persuasion skills 
a pragmatic problem solver and out-of-the-box analytical thinker
ability to work independently and on own initiative, while producing quality deliverables in a team environment at the same time
proficiency in MS Office, especially Excel
fluency in Croatian and excellent command of English, both written and spoken
experience with other analytics solutions, such as Google Analytics, Mixpanel, Amplitude, or similar tools
working on engagement-oriented projects, such as mobile and web applications
establishing KPI metrics with project stakeholders and monitoring those KPIs over time
event and funnel definition and tracking
quantitative and qualitative data analysis
using data to identify areas that we should invest in and suggesting specific product improvements to solve problems
exploring and examining data from a variety of angles to determine hidden weaknesses, trends, and/or opportunities
proactively communicating with other team members and project stakeholders
communicating predictions and findings through effective data visualizations and reports
detailing your techniques and discoveries to technical and non-technical audiences in a language they can understand
periodic (weekly, biweekly, etc.) reporting to stakeholders
understanding our clients' industries and the way data is collected, analyzed, and utilized
generating interesting research questions that will enhance our understanding of the matter at hand
collaborating with designers, engineers, project managers, and other team members on projects
working with the technology team on delivering the scope that generates business value
01
First interview
You talk to the HR person leading you through the selection process. You get to know Infinum, your potential future team and position, while we also get to know you.
02
Take home assignment
Designed to show you the kind of tasks you will meet regularly and to give you a better insight into the position itself. It also gives us an insight into your skills and experience with relevant technologies.
03
Final interview
You talk to Team Lead, VP of Special Projects and the HR person leading you through the selection process. You get to know Infinum, your potential future team, and position, while we also get to know you. It can also include a live coding assignment to better assess your technical knowledge.
04
Offer
All going well, in this stage we send you the offer, which includes all the information from salary details, vacation days, and educational budget, to other perks and benefits of working at Infinum.
Next thing you know
You'll have a table full of tables of data from the tools you implemented yourself, trying to make sense of it all.
Firebase
We use Firebase for mobile app data collection and a quick overview of the most important app metrics.
Qlik Sense
We use Qlik Sense to transform raw data into actionable insights, in order to make smarter decisions and drive better outcomes.
Looker Studio
It's a tool from Google we use to build informative, easy-to-read, easy-to-share, and fully customizable dashboards and reports, to present insights to stakeholders.
Mixpanel
A product analytics solution that gives us real-time insights into how users interact with our digital products, helping us make smart decisions on further product development.
Amplitude
We use Amplitude, a product analytics tool, to better understand user behavior, improve product experiences, and increase lifetime value and retention.
Slack
We use Slack for work and fun. It's our go-to tool for maintaining sanity both in the office and remotely.
Segment
A customer data platform (CDP) we use to collect and send customer data to various places such as databases or different marketing tools.
Google Analytics
One of the tools from the Google Marketing Platform we use. It helps us track, analyze, and report website traffic.
BigQuery
Highly scalable and cost-effective cloud data warehouse used for storing and analyzing user behavior data.
Feedback and feedforward
Honest communication fuels growth. In our 1 on 1 sessions, 360 reviews, and career progression meetings, we discuss what is great and what could be improved. 
Additional equipment budget
A little extra to supplement your standard work equipment. Pick a latest-model mobile phone, tablet, e-book reader, or a pair of earphones you've been dreaming about. Mix & match, why not.
Contributing to open source
Sharing is caring doesn't only apply to chocolate.
Educational budget
If you're eager to learn, we're eager to help. Every employee receives an educational budget.
Paid language courses
Paid language courses help our employees master the English language.
Doing a career switch
We don't have a sorting hat to tell you where you belong, but we will support your career switch from one job position to another.
Traveling on business
Having clients all over the world means our employees sometimes have to travel to and work from beautiful locations.
Subsidized recreation
Stay in shape with a sponsored fitness membership of your choice.
Sponsored health checks
You know the old saying – the greatest wealth is health.
Working remotely
Office location? Anywhere. It's all about flexibility.
Free power-ups
Snack on fruit, cookies, and nuts to keep your energy levels up.
Car and bike parking
Don't let it get caught in the rain. We offer free parking for bicycles and subsidized car parking.
Flexible working hours
Tailor your working hours to fit your schedule.
Fun and games budget
Every team gets a monthly budget to hang out and do fun stuff.
Benefits
In addition to professional development opportunities, we provide a selection of benefits that help you thrive and grow.