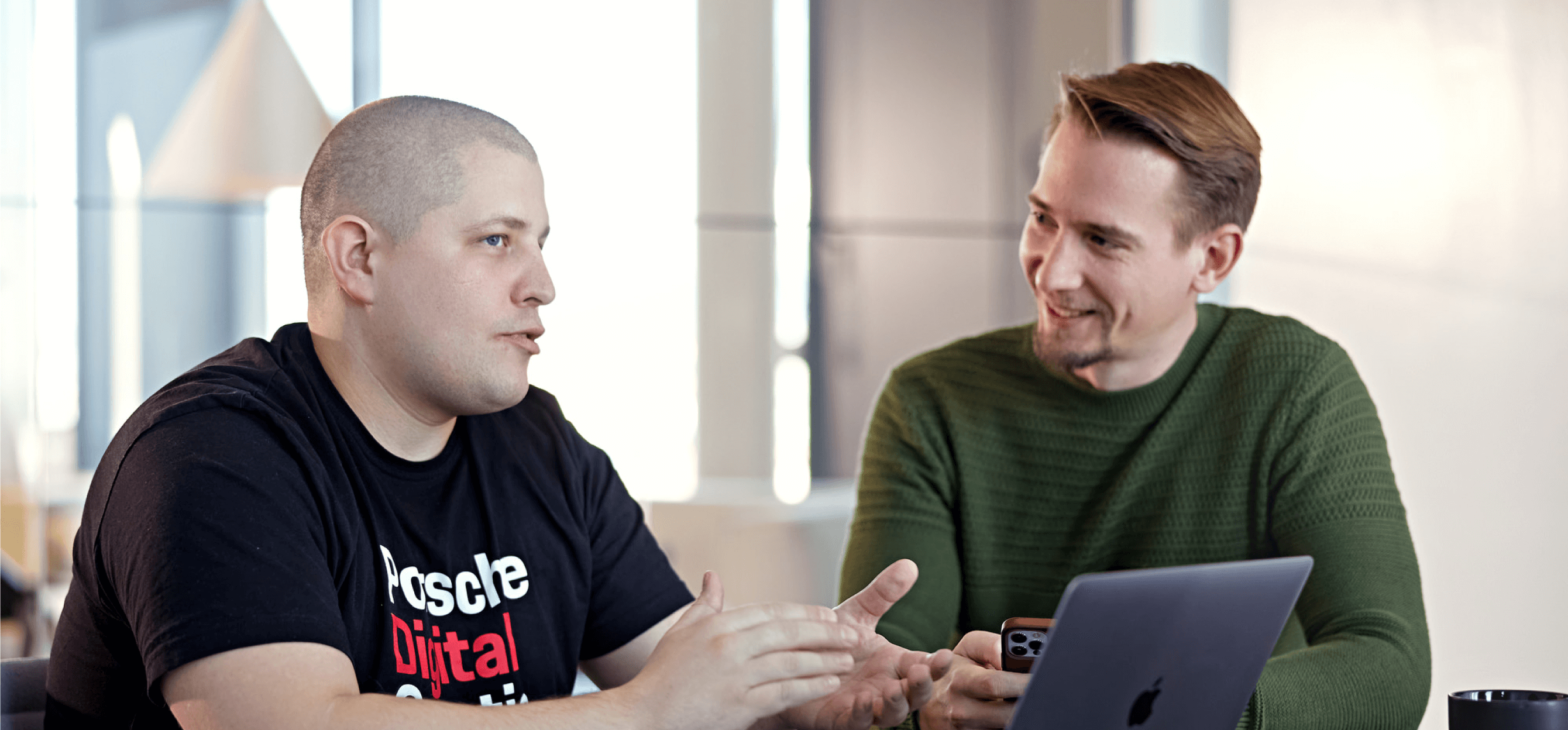 We're establishing a new OTA team in PD Croatia. Join a team of passionate, forward-thinking people that work together to develop digital products to make our cars even more exciting. 
To ensure a smooth and seamless digital experience in Porsche cars we are currently building a team of experts who will be operating and continuously improving over-the-air updates. You, as the OTA Operation Engineer, will be responsible for successful execution of OTA campaigns. Your involvement will span across all aspects of the OTA update process including planning, preparation, testing, monitoring and problem solving.
Qualifications & Experience
4+ years of professional experience in the field of software development 
strong analytical and conceptual skills combined with the ability to quickly grasp complex issues  
experience managing complex sets and sources of data 
experience working cross-functionally in a variety of different domains, i.e., Engineering, IT, Sales and Quality Management 
proactivity and problem solving skills with proven ability to manage multiple initiatives with competing priorities and deadlines 
ability to work with cross-functional teams to deliver on a common goal 
ability to work independently and think creatively to solve challenges in a mission-oriented organization  
effective communication and organizational skills  
strong technical background with experience in complex projects for OTA software update and OTA functionalities in general 
basic knowledge of coding, compile, build, and flashing tools 
understanding and experience with Agile methodologies 
working knowledge of SAFe methodology 
researching and analyzing current OTA system 
planning and preparation of OTA campaigns for the Porsche's customer vehicle fleet worldwide 
ensuring error-free OTA operations in coordination with the PAG teams 
analyzing and solving problems for consumers in the current OTA system 
managing current OTA update process 
OTA software bundle pre-testing on HIL's and Porsche vehicles 
error tracking of worldwide OTA update campaigns 
planning and troubleshooting in coordination with the international markets and OTA operations teams 
processing of status and dashboard information 
technical development of an OTA operations platform 
Make sure to upload all the documents (CV, cover letter, etc.) in English, in .pdf. Applications that do not contain all the necessary documentation will not be taken into consideration.
Jira
We use Jira for product development/task management.
Confluence
We use Confluence as a collaboration tool which helps our teams to cooperate and share knowledge efficiently.
Productive
We use Productive for time tracking, budgeting, and project management. It helps us to have all the information in one place.
Miro
We use Miro as a visual collaboration platform to share ideas and communicate across the team.
MSO 365
O365 helps us get our work done and communicate on a daily basis, from networking to data sharing.
Microsoft Teams
We use Microsoft Teams for communication and collaboration between different teams.
Slack
We use Slack for work and fun. It's our go-to tool for maintaining sanity both in the office and remotely.
Learning & development
In our bi-weekly one-on-one talks and quarterly 360 reviews, we discuss what's good and what could be better.
Versatile projects
Our teams get to work on very interesting projects for renowned brands and clients from a range of industries.
Contributing to open source
Sharing is caring doesn't only apply to chocolate.
Educational budget
If you're eager to learn, we're eager to help. Every employee receives an educational budget.
Paid language courses
Paid language courses help our employees master the English language.
Doing a career switch
We don't have a sorting hat to tell you where you belong, but we will support your career switch from one job position to another.
Traveling on business
Having clients all over the world means our employees sometimes have to travel to and work from beautiful locations.
Subsidized recreation
Stay in shape with a sponsored fitness membership of your choice.
Sponsored health checks
You know the old saying – the greatest wealth is health.
Working remotely
Office location? Anywhere. It's all about flexibility.
Free power-ups
Snack on fruit, cookies, and nuts to keep your energy levels up.
Car and bike parking
Don't let it get caught in the rain. We offer free parking for bicycles and subsidized car parking.
Flexible working hours
Tailor your working hours to fit your schedule.
Fun and games budget
Every team gets a monthly budget to hang out and do fun stuff.