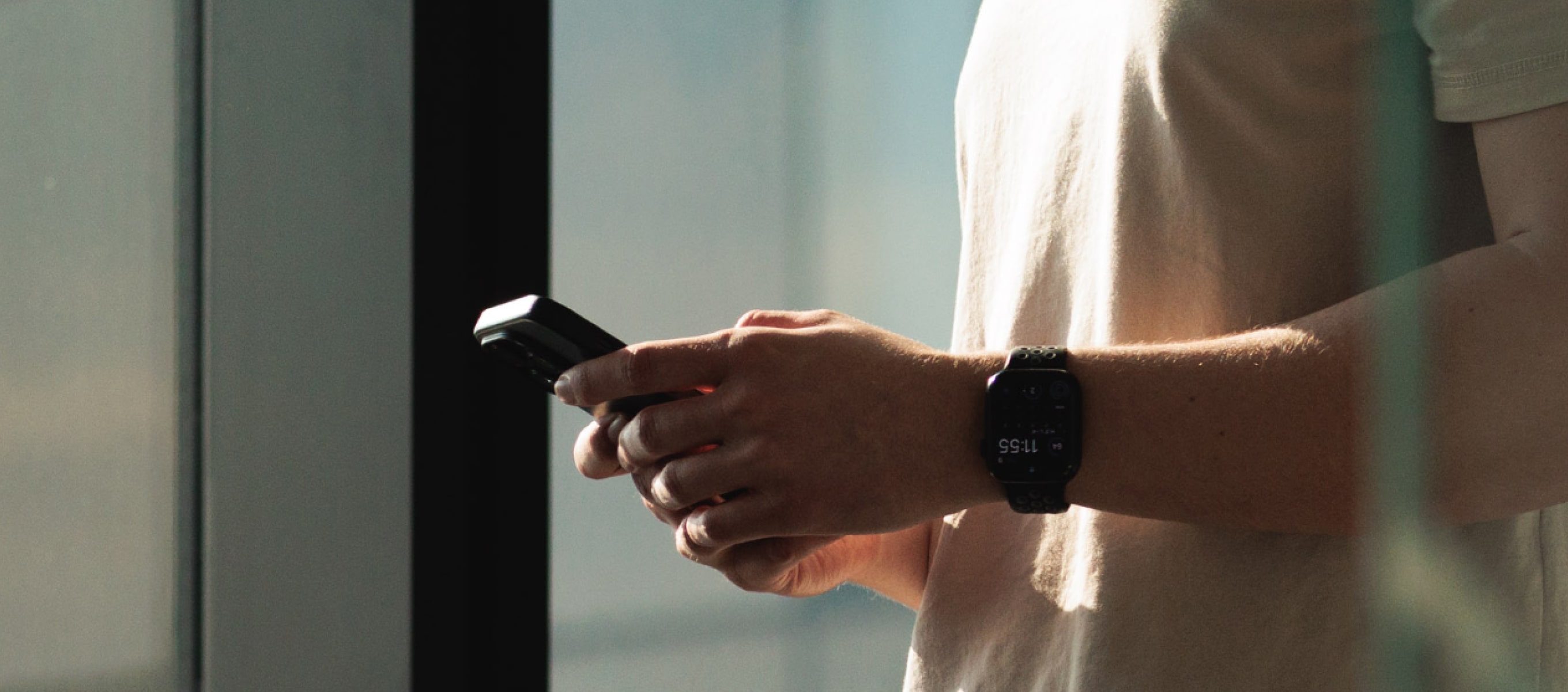 An organized go-getter who'll help us ensure every project is on the right track
We are a close-knit team of over twenty people who thrive on constant growth and who've mastered the art of keeping our cool when things around us are on fire. Day in and day out, we work side by side with clients, developers, designers, testers, and marketers to deliver high-quality digital products. Our international client portfolio includes influential companies from various industries including finance, healthcare, telecommunication, gaming, and automotive. We're proud to say that some of our team members' work has even been recognized for project management awards.
When it comes to our toolkit, we're all about efficiency. Think Google Workspace, Productive, Jira, Confluence, Slack, Miro, and more. We meet regularly to share our knowledge and experiences, which results in never-ending upgrades to our project management processes. In the offline world, you'll find us engaged in outdoor sports activities, around animals, gaming, or discussing whether our team mascot is agile enough.
Qualifications & Experience
a student of computer science, engineering, economics, or a related field, able to work 30 hours a week, or a full-time employee with one year of relevant work experience
familiarity with project management processes
familiarity with mobile and web application development
excellent command of English and Croatian, both written and spoken
having a sense of urgency and the ability to think on your feet
a natural and reliable team player
positive attitude towards work and learning new skills
independent and goal-driven personality
pragmatism in problem-solving and out-of-the-box analytical thinking
being comfortable working in an extremely fast-paced environment, while maintaining attention to detail
experience with project management tools like Jira, Asana, and Basecamp is a plus
managing several smaller projects
preparation of various documentation (eg. presentations, reports, quotes)
keeping track of project meeting minutes
assisting with day-to-day project management activities
regularly checking client and user reviews for our projects
initial task setup and creating offers for projects with the help of an experienced Project Manager
reporting, exporting project time reports and revising them
Excited to join our team? Great!
The only thing left to do is to send us your CV and a motivation letter where you'll answer two questions:
1
What's the one skill you think a Project Manager absolutely needs, and why?
2
Imagine you have limitless resources to create a mobile app. Describe your dream app and the process of its development, from the initial idea to the final product. Focus on the development phases and the app functionality.
Keep your answers under 2,500 characters (with spaces) and make sure your application is in English and in .pdf format. Incomplete applications won't make it to the front of the line, so double-check everything!
01
First interview
You talk to the HR person leading you through the selection process. You get to know Infinum, your potential future team and position, while we also get to know you.
02
Group assignment
An interactive activity including other candidates designed to show you the kind of skills required for the position you applied for. It also gives us an insight into your skills and knowledge.
03
Online testing
You solve a couple of psychological tests that usually include personality tests, logical sequences, and performance and concentration tests, which give us an insight into your character, capacities, and aptitudes.
04
Final interview
Usually you talk to the Management or Head of the department, Team Lead, and an HR person. You get a deeper insight into the position and our expectations, while we get the opportunity to ask you more specific questions. 
05
Offer
All going well, in this stage we send you the offer, which includes all the information from salary details, vacation days, and educational budget, to other perks and benefits of working at Infinum.
05
Next thing you know
Next thing you know, you'll be planning your vacation in Sprints.
Productive
We use Productive for time tracking, budgeting and project management. It helps us to have all the information in one place.
Jira
On some projects, we also use Jira for product development/task management.
Slack
We use Slack for work and for fun. It's our go-to tool for maintaining sanity both in office and remote.
Handbook
Through the years we've built a vast repository of knowledge related to project management and agile methodologies.
Google Sheets
For all kinds of data analysis, weekly plannings, and keeping tracks od sprints, we use a lot of Google Sheets.
Google Meet
We often use Google Meet (or similar tools) for communication with our clients and remote colleagues.
InVision
We use InVision to communicate with both Designers, and clients in order to polish our designs.
TestRail
We use TestRail as a test case management tool so we can keep an eye on our projects.
Feedback and feedforward
Honest communication fuels growth. In our 1 on 1 sessions, 360 reviews, and career progression meetings, we discuss what is great and what could be improved. 
Additional equipment budget
A little extra to supplement your standard work equipment. Pick a latest-model mobile phone, tablet, e-book reader, or a pair of earphones you've been dreaming about. Mix & match, why not.
Contributing to open source
Sharing is caring doesn't only apply to chocolate.
Educational budget
If you're eager to learn, we're eager to help. Every employee receives an educational budget.
Paid language courses
Paid language courses help our employees master the English language.
Doing a career switch
We don't have a sorting hat to tell you where you belong, but we will support your career switch from one job position to another.
Traveling on business
Having clients all over the world means our employees sometimes have to travel to and work from beautiful locations.
Subsidized recreation
Stay in shape with a sponsored fitness membership of your choice.
Sponsored health checks
You know the old saying – the greatest wealth is health.
Working remotely
Office location? Anywhere. It's all about flexibility.
Free power-ups
Snack on fruit, cookies, and nuts to keep your energy levels up.
Car and bike parking
Don't let it get caught in the rain. We offer free parking for bicycles and subsidized car parking.
Flexible working hours
Tailor your working hours to fit your schedule.
Fun and games budget
Every team gets a monthly budget to hang out and do fun stuff.
Benefits
In addition to professional development opportunities, we provide a selection of benefits that help you thrive and grow.