Engineering Manager for mobile products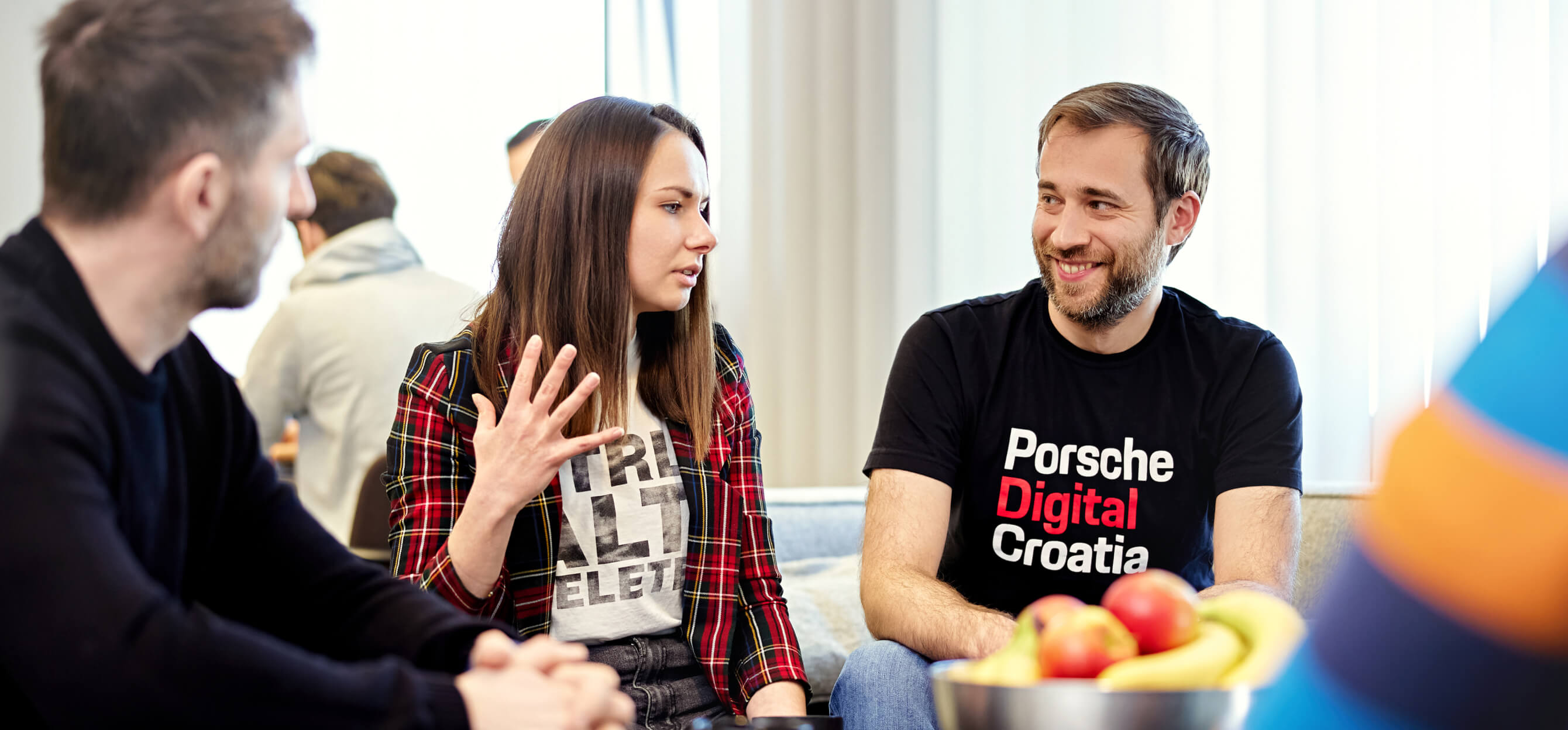 If you love helping engineering teams learn, grow and develop, then consider joining one of the best employers in Croatia. We're looking for an experienced Engineering Manager to guide our engineers through their future endeavours!
We are a team of professionals with a wide range of competencies, different experience paths, and the same goal—to build a product for the best car manufacturer in the world, Porsche. 
We are looking for someone who will be responsible for engineers working on our mobile products. MyPorsche application is our most prominent product. It lets you control your car features from your smartphone. But it's not our only mobile product. We are also building applications for Porsche car leases and for Cyklaer, a smart e-bike with a digital rear-view mirror. 
This person also works on forming new teams and growth of the existing ones. Working with HR on identifying hiring needs and planning new recruitments.  
A perfect fit for us is a person with technical background and relevant leadership experience. As a part of this job you will be working with product owners, scrum masters, software engineers and HR.  
Qualifications & Experience
at least 5 years of relevant mentorship and leadership experience 
knowledge of software development processes 
strong communication, presentation and interpersonal skills 
familiarity with using Git
ability to attract, lead and develop strong engineers 
keeping up with general Software Development news 
skilled in coaching and inspiring team members 
empathetic and understanding 
excellent command of written and spoken English 
experience of working in agile environment
experience of participating in the hiring process
developing team members' professional potential  
holding regular 1on1s, 360 reviews, and top down meetings with team members 
communicating with product owners, lead developers and principal engineers regarding technical improvements and team progress 
working with HR to grow existing teams and help building new ones 
taking part in final stages of our interview process 
onboarding new engineers and keeping track of their progress through the onboarding process 
being empathetic and understanding
taking care of team members and maintaining their happiness 
working with company management to get aligned with company-wide goals, and then use this context to prioritize initiatives appropriately 
Make sure to upload all the documents (CV, cover letter, etc.) in English, in .pdf.
Confluence
We use Confluence as a collaboration tool that helps our teams cooperate and share knowledge efficiently.
Jira
On some projects, we also use Jira for product development/task management. 
Productive
We use Productive for time tracking, budgeting, and project management. It helps us to have all the information in one place.
Office 365
O365 helps us get our work done and communicate on a daily basis. From networking to data sharing.
Miro
We use Miro as a visual collaboration platform to share ideas and communicate across the team.
Teams
We use Microsoft Teams for communication and collaboration between different teams.
Slack
We use Slack for work and fun. It's our go-to tool for maintaining sanity both in the office and remotely.
Learning & development
In our bi-weekly one-on-one talks and quarterly 360 reviews, we discuss what's good and what could be better.
Versatile projects
Our teams get to work on very interesting projects for renowned brands and clients from a range of industries.
Contributing to open source
Sharing is caring doesn't only apply to chocolate.
Educational budget
If you're eager to learn, we're eager to help. Every employee receives an educational budget.
Paid language courses
Paid language courses help our employees master the English language.
Doing a career switch
We don't have a sorting hat to tell you where you belong, but we will support your career switch from one job position to another.
Traveling on business
Having clients all over the world means our employees sometimes have to travel to and work from beautiful locations.
Subsidized recreation
Stay in shape with a sponsored fitness membership of your choice.
Sponsored health checks
You know the old saying – the greatest wealth is health.
Working remotely
Office location? Anywhere. It's all about flexibility.
Free power-ups
Snack on fruit, cookies, and nuts to keep your energy levels up.
Car and bike parking
Don't let it get caught in the rain. We offer free parking for bicycles and subsidized car parking.
Flexible working hours
Tailor your working hours to fit your schedule.
Fun and games budget
Every team gets a monthly budget to hang out and do fun stuff.
Benefits
In addition to professional development opportunities, we provide a selection of benefits that help you thrive and grow.