Zagreb | Varaždin | Ljubljana | Podgorica | Skopje | Remote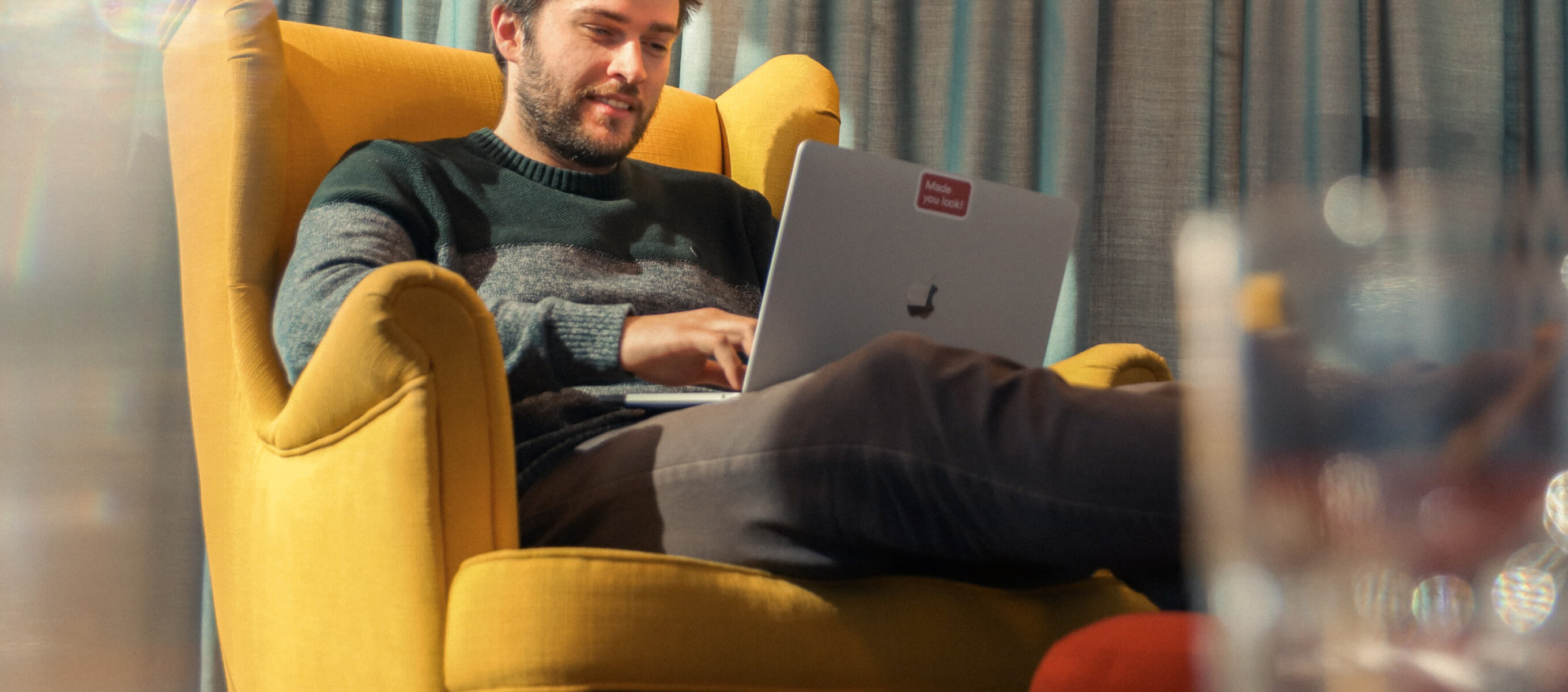 Someone to work on building and enhancing native Android apps, monitoring and optimizing existing apps, as well as further developing own skills.
Our team counts 31 Android developers who work on many projects, varying in team size, complexity, tech stack, and application areas. To tackle all the verities and unique problems in our everyday development, we work hard to stay on top of things with colleagues from other development and business teams.
We spend a lot of time and resources sharing knowledge and researching new technologies and tools through regular team discussions, presentations, or workshops. Most of our projects use the MVVM architecture, accompanied by appropriate Android Jetpack libraries, Dagger, Retrofit, RxJava/Coroutines, Junit, and other technologies and tools we see fit our needs.
Qualifications & Experience
at least 5 years of experience with Android SDK and Java/Kotlin
familiarity with app publishing process
familiarity with Continuous Integration and Deployment
familiarity with writing clean and testable code
experience or familiarity with some of these terms: Android Studio, Git, RxJava, Coroutines, Dagger 2, Retrofit, Room, JUnit, Jetpack libraries 
experience working with both local and international clients  
a desire for research and improvement of current development processes and code architecture
experience working in a team environment
excellent English knowledge
a good debugging and code review routine
planning, development, deployment, and maintenance of various software solutions
defining tasks and giving time estimates
writing clean, maintainable code and testing it
rolling out new features and analyzing (and reacting) to the results you learn about from our QA Engineers and user feedback
collaborating with clients and both project and technical teams
being able to present your solutions in front of clients and/or a group of colleagues
proactively communicating with other team members and project stakeholders
using agile methodologies in development (if you don't know them yet, we will teach you)
participating in code reviews, pairing, and other forms of knowledge sharing
continually improving your skills and pushing others to go forward with their knowledge
working in a cross-functional team
Bitrise
We remove the distraction of building applications to Bitrise and manage all our continuous integration and deployment with our beautiful workflows.
Sonarcloud
Code quality is important for us and Sonarcloud provides great overview for all our projects.
Ktlint
We use Ktlint to remove the work that involves following the Kotlin Style Guide. It's a safety net in case you try to merge code that isn't following the Kotlin Style Guide.
Detekt
This static code analysis tool for the Kotlin programming language keeps our Kotlin projects neat and clean.
Polyglot
Our in-house translation platform is the best way to manage consistent translations, not just for Android, but between all other platforms as well.
Jacoco
Tests are an important part of our projects and Jacoco reports enable us to improve and grow while we preview our high coverage.
GitHub
All of our work is on GitHub. Everything goes through pull requests and code reviews with your future team members.
Slack
We use Slack for work fun and brainstorming. It's our go-to tool for maintaining sanity both in office and remote.
Handbook
Through the years we've built a vast repository of knowledge related to Android, Java, and Kotlin. It also serves as our guide and shows how we make our applications.
Figma
We use Figma for collaborating on designing our projects. It helps us to deliver value to our customers more efficiently.
Productive
We use Productive for time tracking, budgeting and project management. It helps us to have all the information in one place.
Jira
On some projects, we also use Jira for product development/task management.
Feedback and feedforward
Honest communication fuels growth. In our 1 on 1 sessions, 360 reviews, and career progression meetings, we discuss what is great and what could be improved.
Additional equipment budget
A little extra to supplement your standard work equipment. Pick a latest-model mobile phone, tablet, e-book reader, or a pair of earphones you've been dreaming about. Mix & match, why not.
Contributing to open source
Sharing is caring doesn't only apply to chocolate.
Educational budget
If you're eager to learn, we're eager to help. Every employee receives an educational budget.
Paid language courses
Paid language courses help our employees master the English language.
Doing a career switch
We don't have a sorting hat to tell you where you belong, but we will support your career switch from one job position to another.
Traveling on business
Having clients all over the world means our employees sometimes have to travel to and work from beautiful locations.
Subsidized recreation
Stay in shape with a sponsored fitness membership of your choice.
Sponsored health checks
You know the old saying – the greatest wealth is health.
Working remotely
Office location? Anywhere. It's all about flexibility.
Free power-ups
Snack on fruit, cookies, and nuts to keep your energy levels up.
Car and bike parking
Don't let it get caught in the rain. We offer free parking for bicycles and subsidized car parking.
Flexible working hours
Tailor your working hours to fit your schedule.
Fun and games budget
Every team gets a monthly budget to hang out and do fun stuff.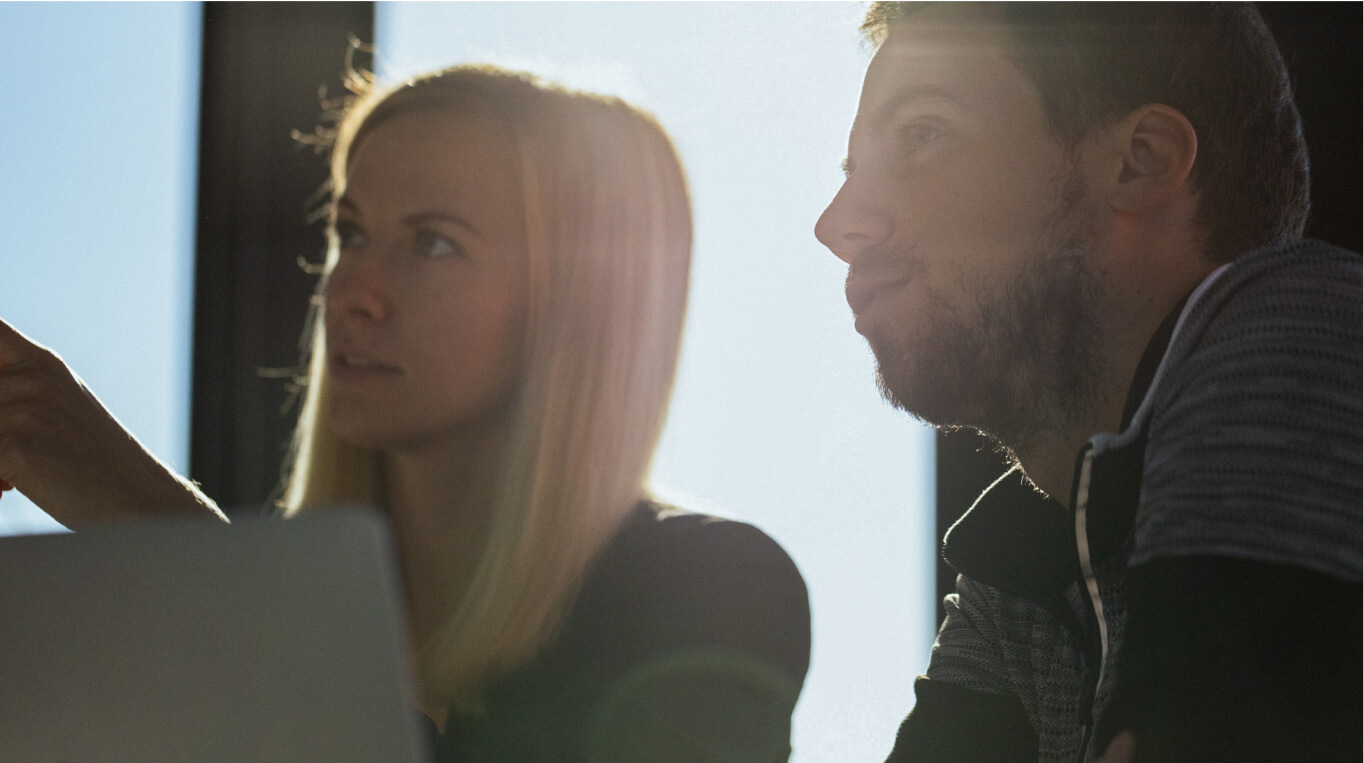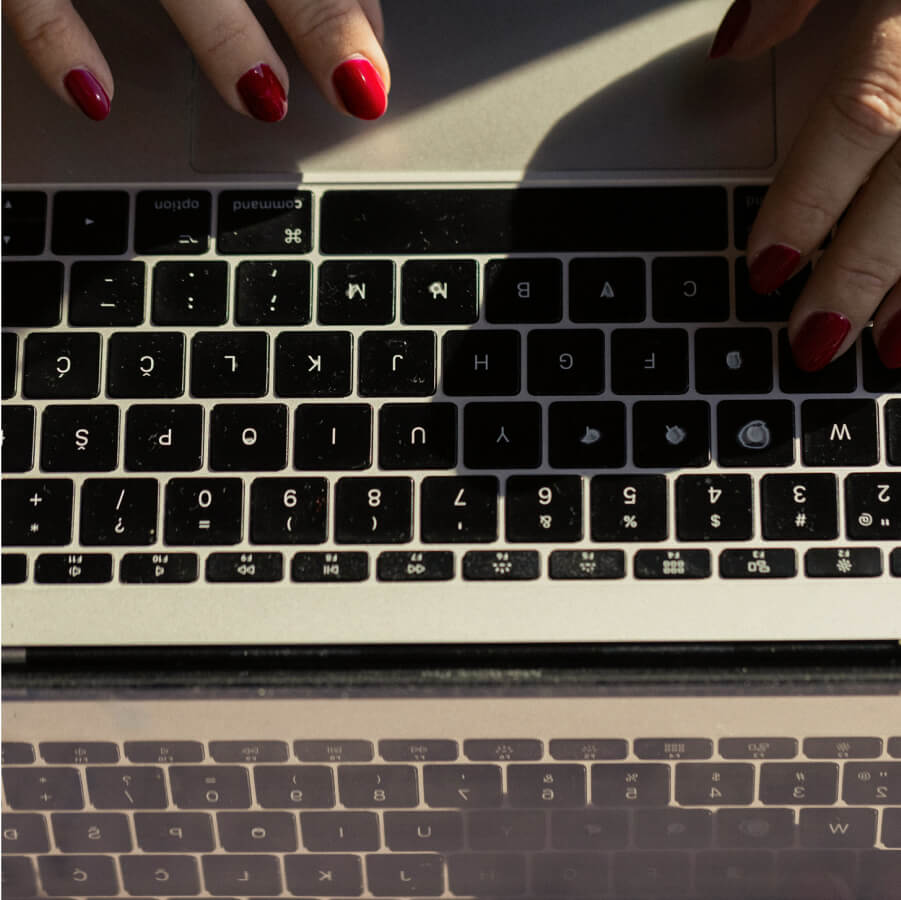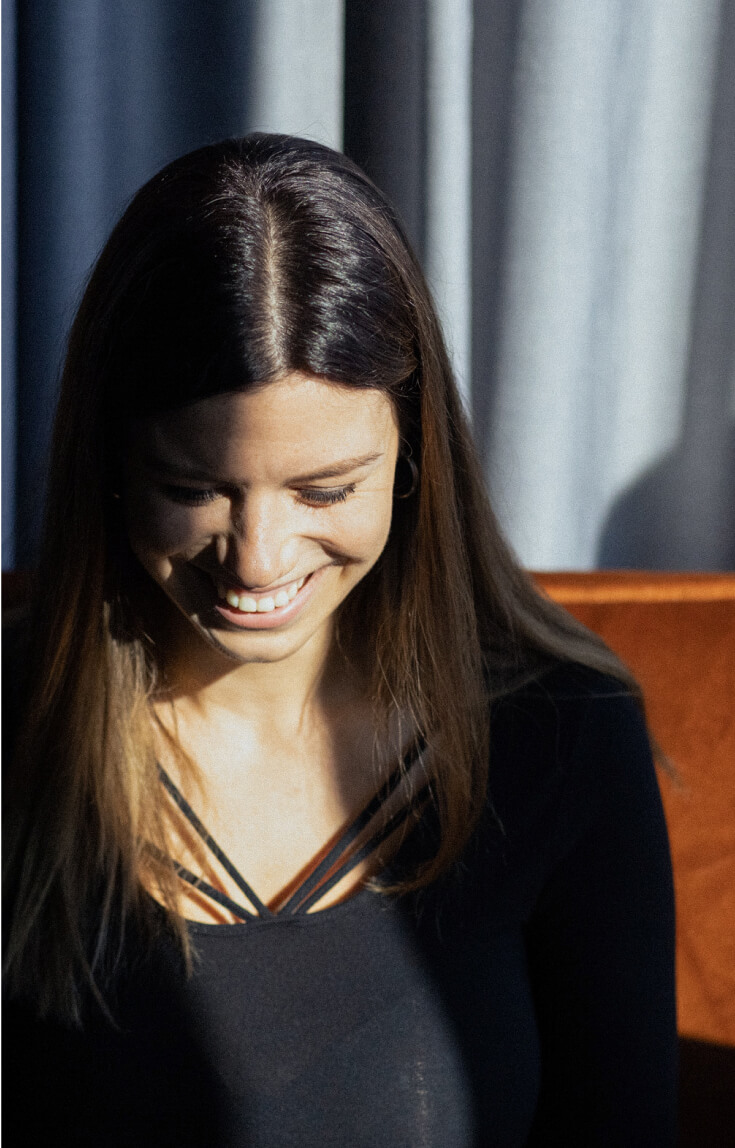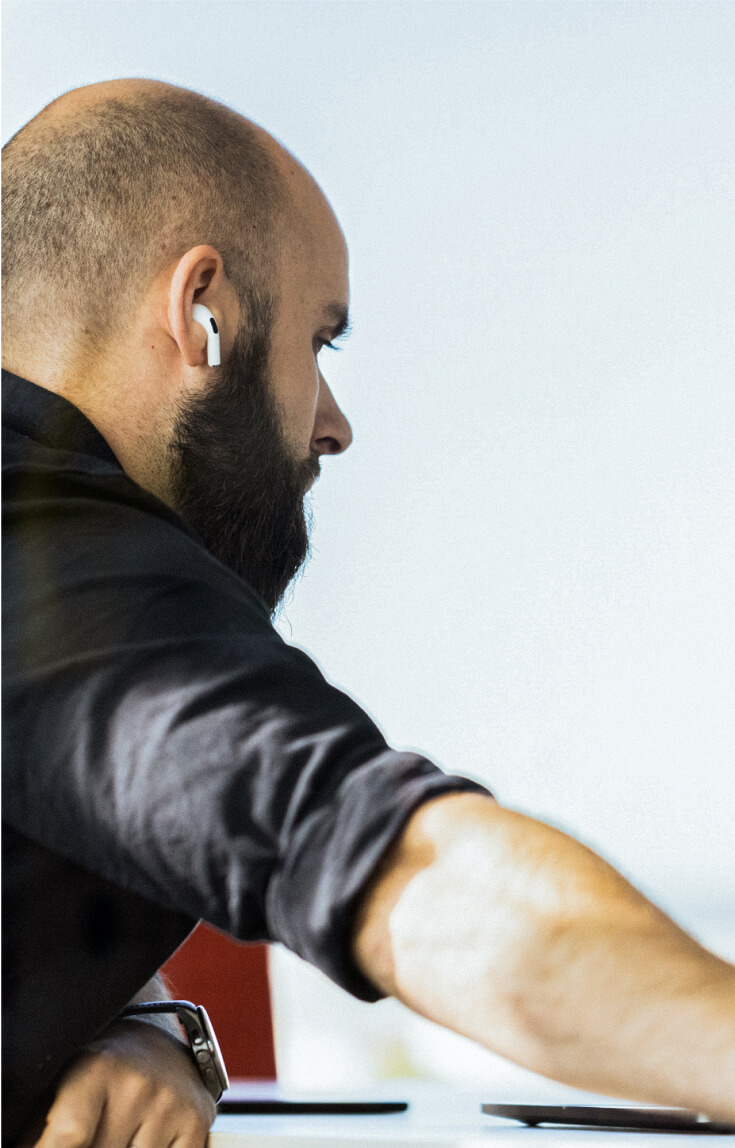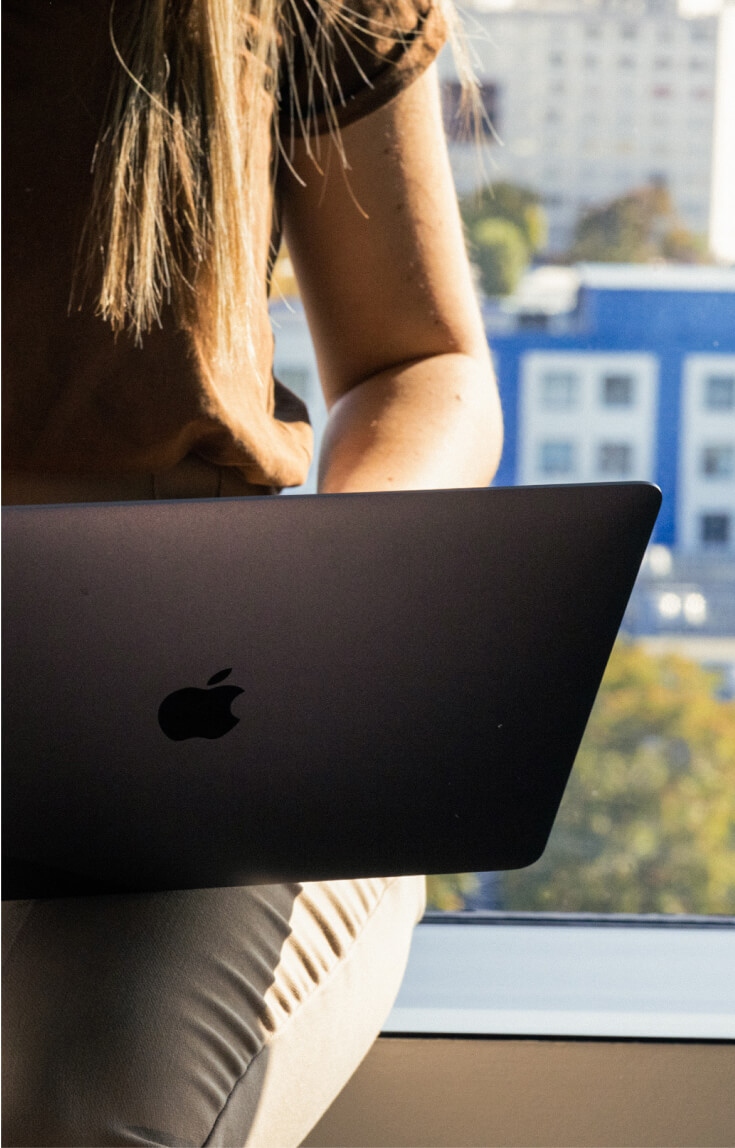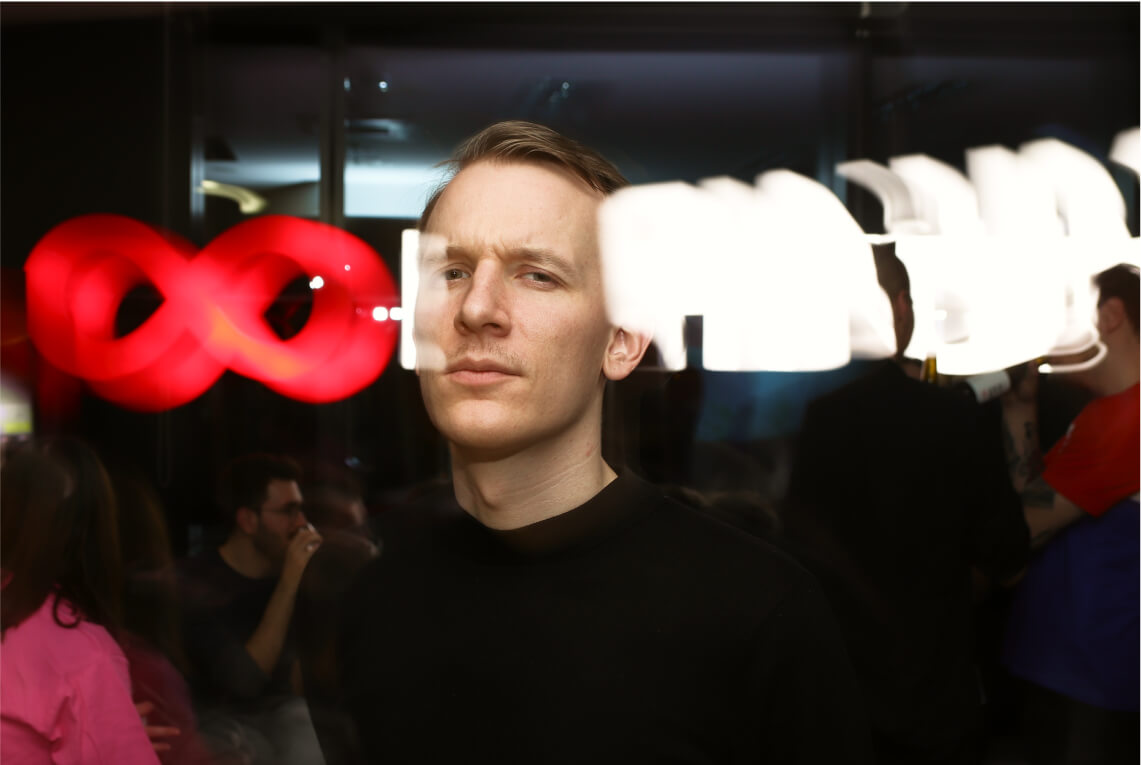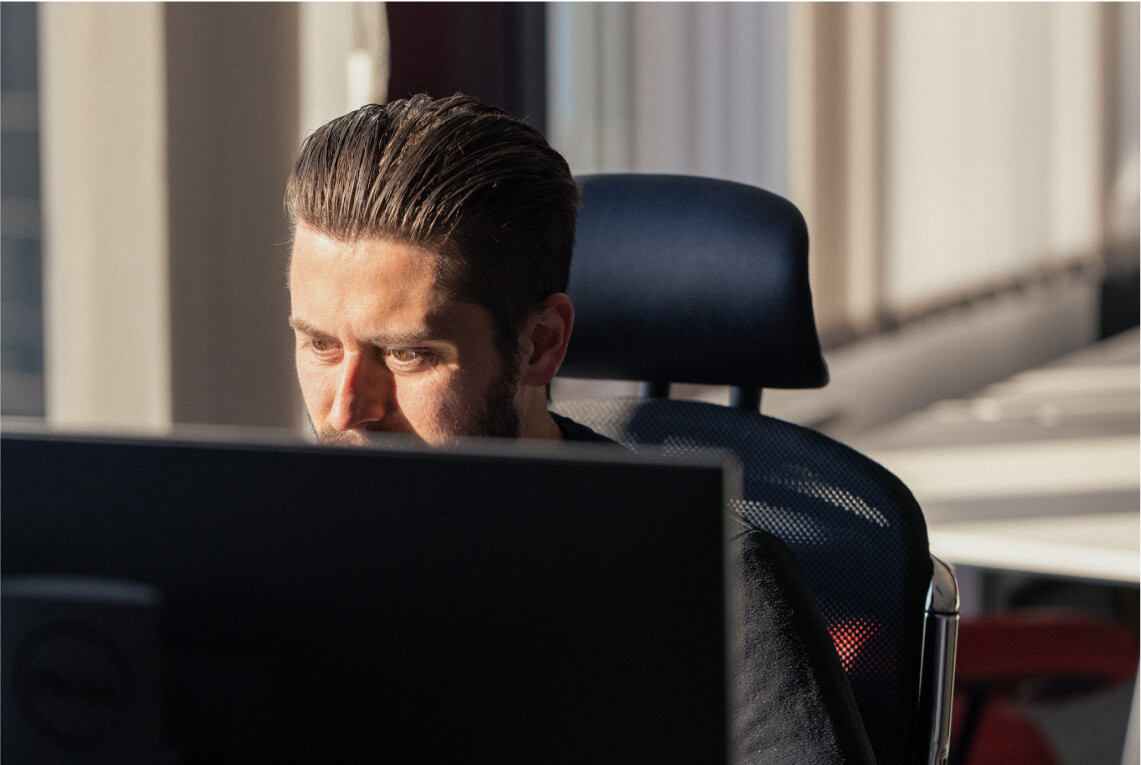 Interested in our projects?